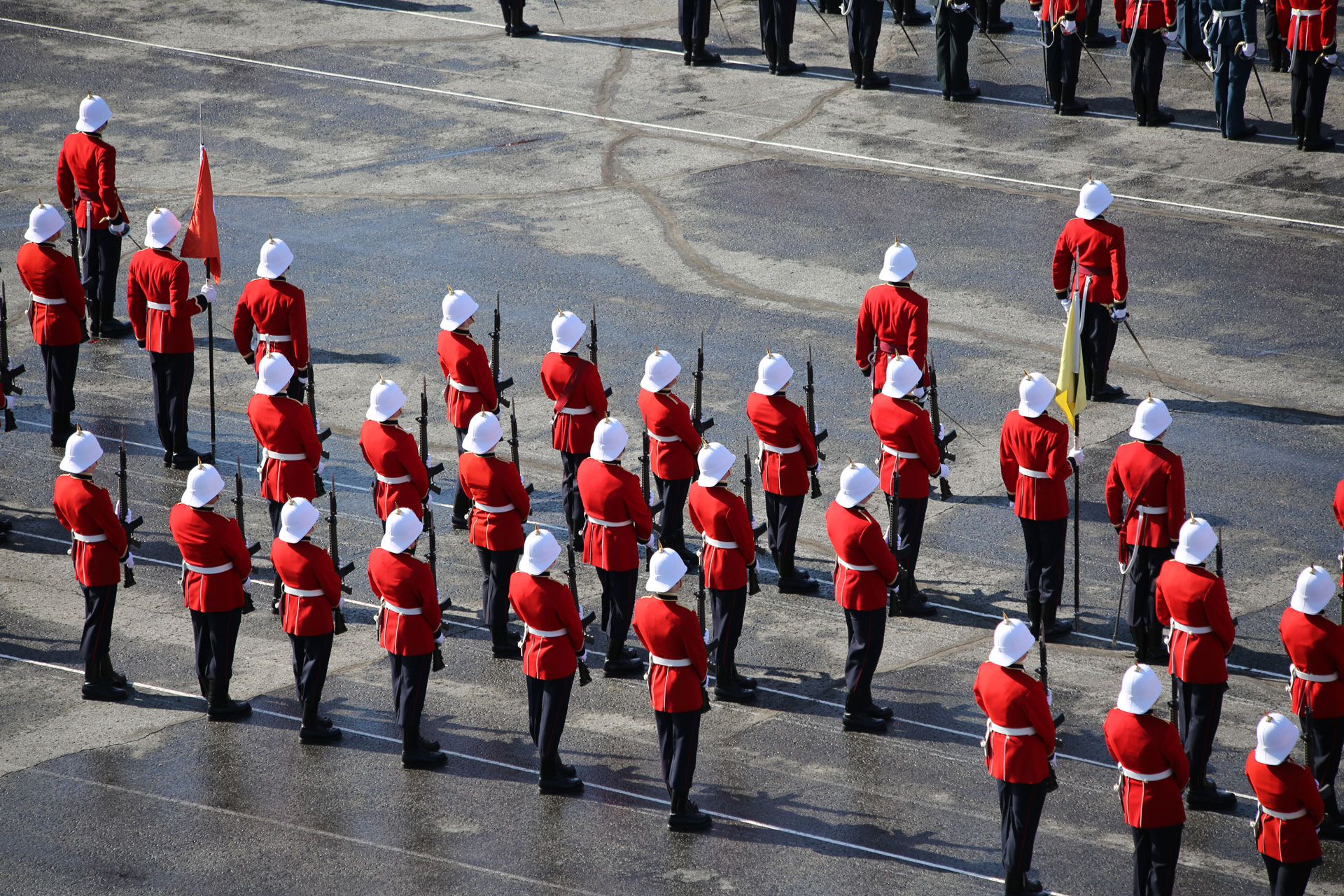 III Commandant of CMR : 1960-1963
Researched by E3161 Victoria Edwards (RMC 2003)

Commodore Marcel Jetté was the 3rd Commandant of the Collège Militaire Royale de Saint-Jean from 1960 – 63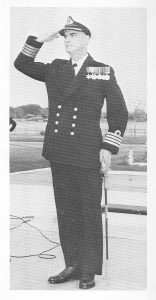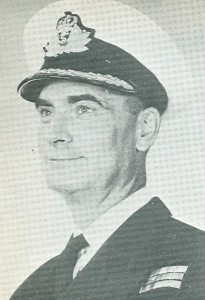 He was born in Montreal on 2nd August 1912. He enrolled in the Naval Reserves in March 1941. He served during the Second World War 1939-45. He took part in the Battle of the Atlantic on board HMCS Kenora and HMCS Prescott. In November 1944, he served on board HMCS Donnacona in Montreal before become Commandant in April 1946. He became a member of the Naval regular force in July 1947. He commanded HMCS Montcalm (Quebec) and the detroyers Nootka and Iroquois (1949-51). He completed a senior officers' course in Kingston. He served in 1950 as Director of the Naval Reserves in Ottawa and took command of  HMCS Montcalm, followed by HMCS d'Iberville and HMCS Lauzon. He served at the Naval Academy in Quebec (1951-1958) and in Digby Nova Scotia (58-60). He was promoted Captain and given command of  HMCS Cornwallis. He studied at National Defence College in Kingston. From August 1960-63, he served as Commandant of the Collège Militaire royal de Saint-Jean. In 1963, he was named Senior Naval Officer, River St. Lawrence Area and subsequently Commandant of the Base in Montreal. He retired in 1967 and died in 1987.
___________________________________________________________________________________
VI Commandant of CMR: 1968-1970
H12882 LGen Jacques Chouinard, CMM (RMC 1973) served as the 6th Commandant of Collège Militaire Royale de Saint-Jean from 1968-70.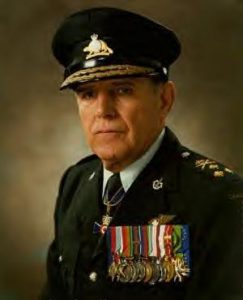 Born in Montreal on October 1st, 1922, he earned a bachelor of arts with specialization in languages from Collège Saint-Anne-de-la-Pocatière, which is affiliated with Laval University. He began his military career as a reservist with the Regiment of Montmagny in December, 1940. He joined the Regular Force in July 1941 with the Royal 22e Regiment. He served as an officer in England and Italy during the Second World War with the Royal 22nd Regiment. He was Commandant of the school of parachuting during the Korean war, the Royal 22nd Regiment from 1962 until 1966, then the Collège Militaire Royale de Saint-Jean from February 1968 till June 1970. He was promoted Brigadier General (1970), Major General (1972) and Lieutenant General (1975). He took command of the Canadian Forces Base Valcartier and the 5th Brigade Group. He commanded the 4th Brigade Group in Lahr, in Germany in 1971. In July, 1972 he returned to Canada and was promoted to major-general. He was named Commander of the Mobile Command in St-Hubert. He became Head of Royal 22nd Regiment from September 20th, 1972 till June 30th , 1975. In August, 1973, he became Assistant to the Associate Deputy Minister (Policy) in the Headquarters of Canadian Forces in Ottawa. On June 15th, 1975, he was promoted to the rank of Lieutenant-General and Commander of mobile Force on July 4th, 1975. On June 1st, 1976 he was made Commander in the Office of Military Merit. He was also an Officer of the Order of Saint-Jean-of-Jerusalem. He retired from the Canadian Forces after 36 years of service on July 5th, 1977. He served as a manager of international marketing and eventually as president of des industries Valcartier and Executive Director of St. John's Ambulance in Montreal. He died on July 28th, 2008 in Quebec, at 85 years of age of complications from a heart operation.