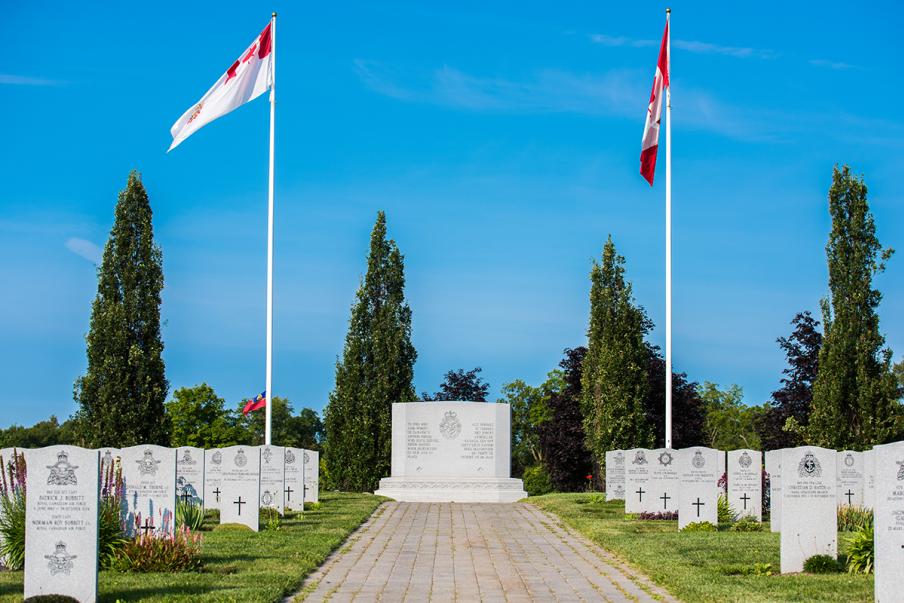 Deaths | Décès –

(3)
more

/

plus
10509 Viger, Robert – 1952-2015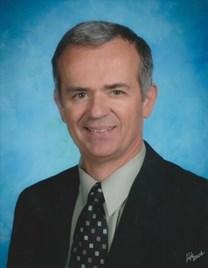 Le 7 septembre 2015 à l'âge de 62 ans, est décédé monsieur Robert Viger, époux de madame Michèle Thériault. Il laisse aussi dans le deuil ses enfants, Caroline (Julien), Martin (Michele), Marie-Élise (Jonathan) et Guillaume (Sarah), ses petits-enfants, François, Lucie, Emilia, Eleanor, Ethan et Lucas, sa filleule Maryse, sa mère Cécile, son frère Claude, ses neveux et nièces, ses beaux-frères et belles-soeurs ainsi que plusieurs parents et amis. La famille vous accueillera le mercredi 16 septembre de 13h à 17h et de 19h à 22h à
Les funérailles seront célébrées le jeudi 17 septembre en l'église St-Ignatius of Loyola, 4455 West Broadway, Montréal, H4B 2A7, à 11h. La famille recevra les condoléances dès 10h.
Au lieu de fleurs la famille apprécierait un don à la fondation Loyola High School.
***
2758 LCol (Ret'd) Allan D. Fetterley, CD, RCA (1942)
Allan Fetterly died peacefully at the age of 93, on September 13, 2015, in Camp Hill Veterans' Memorial Building, QEII, in Halifax, surrounded by his family. He was born January 14, 1922, in Montreal, Que., to the late Mildred and Col. S.T.E. Fetterly. He moved to Halifax as a young boy and attended Halifax County Academy, Dalhousie University and graduated in 1942 from Royal Military College, Kingston, Ont. While at RMC he was a member of the varsity hockey, soccer and rugby teams.
A Veteran of the Second World War, he served overseas with the 15th Field Regiment RCA 4th Canadian Armoured Division. Until his retirement in 1989, Allan was a partner with his brother Warren in the family business, S.T.E. Fetterly & Son, which his father established in 1928. He was a member of the Commercial Club of Halifax and a lifelong member of St. Andrew's United Church. Allan was very active in church life, serving as an Elder and on various committees as well as attending church bible studies and prayer groups. He was an avid golfer; a long-standing member of Ashburn Golf Club, and an Honorary Life Member of the Maritime Seniors Golf Association. He enjoyed bowling with his bowling league, skating, and walking. He was actively involved in his community in ways too numerous to mention, including Meals on Wheels and the Canadian Cancer Society.
Allan's greatest love was to be with his family. Whether it was eating hamburgers with his grandchildren at McDonald's, or catching crabs using a hotdog on a string during Sunday afternoon get-togethers at the family cottage in Chester Basin, or simply sitting with a coffee and having a chat. Wherever or whenever it was, Allan was always happy to see you. He would break out in a grin and greet you warmly making you feel welcome and secure in his company.
Allan was married for 26 years to Alice Jubien from 1949 until her death in 1975. In 1980 he married Sidney Johnson and they enjoyed 34 years of marriage until her death in 2014. Allan is survived by his children, Judy (Fred Durdle), Tallahassee, Fla.; Christine (Frank Woodbury), Waverley; Tom (Susan Harris), Summerside, P.E.I.; stepson, Ian Johnson (Olga Milosovich) and stepdaughter, Meg Johnson (Danny Robichaud), all of Halifax. He was a loving 'Papa' to his grandchildren, Matthew McFetridge, Mark McFetridge (Blakeley), Jennifer McFetridge (Jiri), Jane Fox (Alex), Keltie Tucker (Greg), Jenni Fetterly, Allison Woodbury (Melanie), Jonathan Woodbury, David Woodbury, James Beaton-Johnson (Elma), Adam Beaton-Johnson, Sara Wilkinson and Emilie Wilkinson. He is also survived by brothers, Warren Fetterly (Carmita), Halifax; and Tom (Joan) Fetterly, Dartmouth. He was predeceased by his sister, Jeanne in 2010.
A special thank you to Sheila Galey and the nursing staff of 4E Veterans, for their compassionate care over the past two years. Cremation has taken place. Visitation will be Thursday, September 17, from 6-8 p.m. in J.A. Snow Funeral Home, 339 Lacewood Dr., Halifax. A Celebration of Allan's life took place   September 18th.
***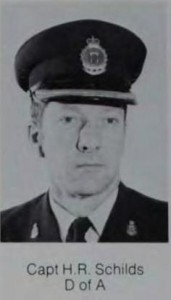 Harold Ronald Schilds – former Director of Athletics – RRMC mid – 1980s –