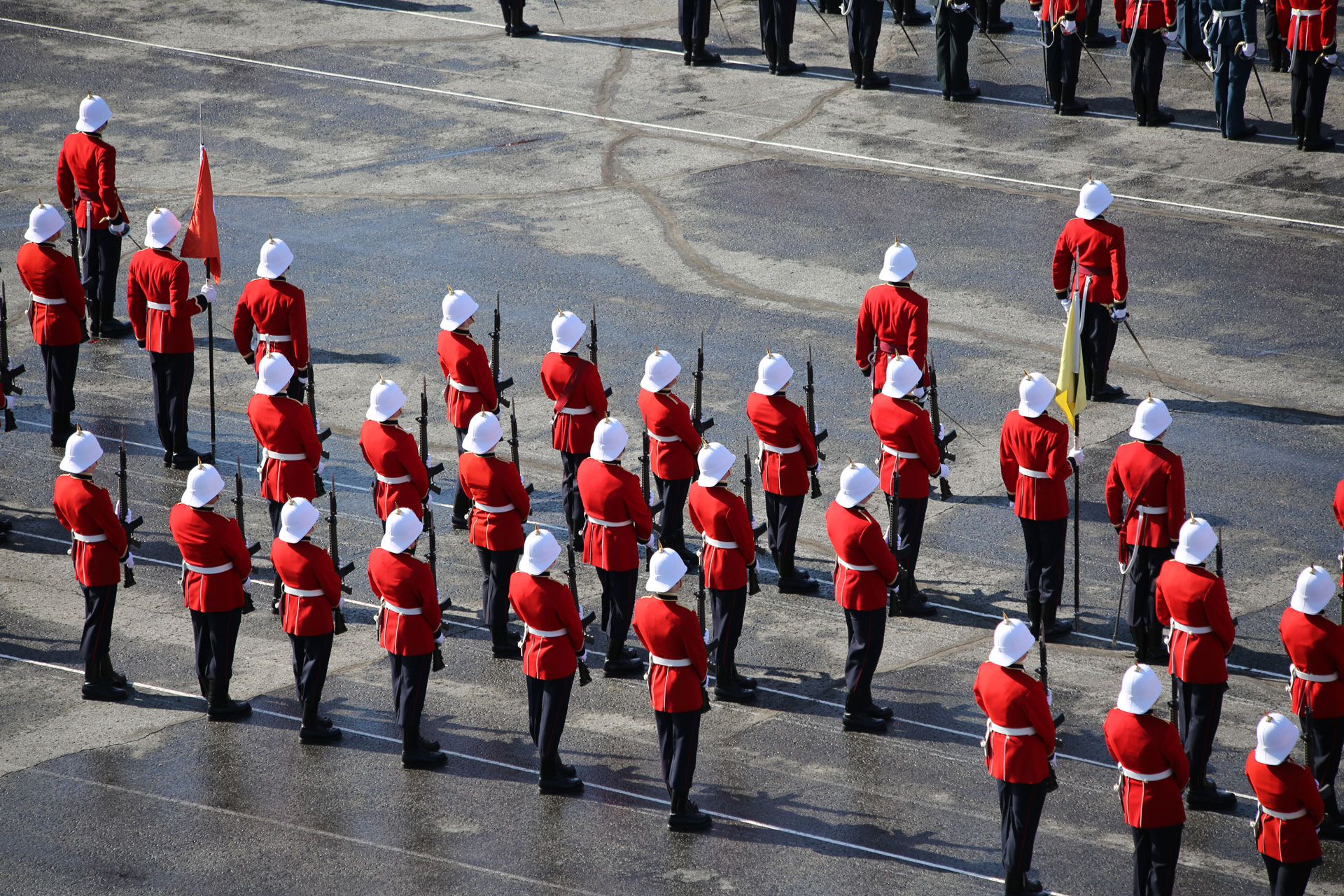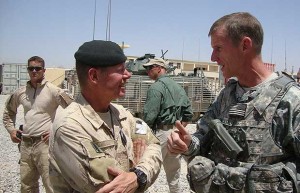 'Completely out of the blue': Canadian commander back in charge in Afghanistan
"I have commander's intuition on this, but I am a little bit new on the ground to say it for sure, so I've challenged my staff to figure this out," he said.
"It is important to us because we want to make certain we use the right techniques in the right places so that we don't jeopardize our capacity to hold and produce the right counter-insurgency effect where good governance can take root or where there is a heavy weight of out-of-area fighters that need another method."
15696 Brigadier-General Jonathan Vance (RRMC 1986)
Read the entire article here.
________________________________________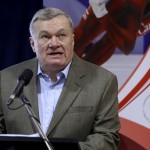 Canada Post Board of Directors Appoints Stewart Bacon as Interim President and CEO
Marc Courtois, chairman of the Board of Canada Post, is pleased to announce the appointment of 6418 Stewart Bacon (CMR) as interim President and Chief Executive officer of Canada Post. His appointment is effective July 15, after the departure of outgoing President and CEO, Moya Greene, who recently accepted the top position at Britain's Royal Mail.     Read the entire article Here
________________________________________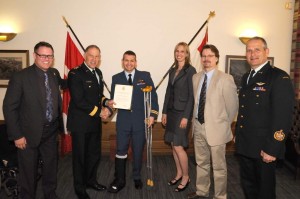 CDS Commendation to Ex cadet pilot. (left – right)  MCpl (ret'd) Paul Franklin, Gen Walt Natynczyk,CDS,  Captain Jonathan Knaul, friends Cindy Steinkampf & Henry Renzand, CWO GR Lacroix, CANADIAN FORCES CHIEF WARRANT OFFICER. (Ed: The lower right leg injury to Capt Knaul was the result of an accident in the Squah Courts.)
17863 Captain Knaul (RMC 1991) deployed as Chinook Flight Commander with Canadian Helicopter Force Afghanistan from December 2008 to April 2009. As one of the first pilots trained on the newly-acquired aircraft, he created an ambitious in-theatre training program, ensuring this important capability became operationally available sooner than expected. With minimal mentorship and a burgeoning support system, he developed tactics, techniques and procedures tailored to Afghanistan's unique airspace. Captain Knaul's dedicated efforts contributed to the unit's successful stand-up and ongoing viability, enhancing the Task Force's operational capacity.
________________________________________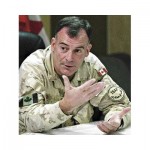 We played vital role, general says: Holding Kandahar will be legacy left by Canadian Forces
While its combat mission in Afghanistan will end in 12 months and military success in the country is not yet in sight, the senior general overseeing Canada's war against the Taliban said the "legacy" that his troops will leave is that "we held the ground here for 5 1/2 years."
"There was no way that Afghan forces could have held Kandahar City without us," Lt.-Gen. Marc Lessard told reporters Tuesday at the end of a five-day visit with front-line troops and with top NATO commanders in Kabul.
11275 Lieutenant-General Marc Lessard (CMR 1977)
Read the entire article here.
________________________________________
Kingston man asked to join inquiry
11027 Ken Watkin (RMC 1976)
Kingston Whig Standard 15 June
A Kingston native has been asked to be part of an inquiry investigating Israel's attack on a flotilla heading toward Gaza.
Brig. Gen. Kenneth Watkin, who retired earlier this year after completing a four-year term as the Canadian Forces' judge advocate general, was born and raised in Kingston.
The former top military lawyer has been asked by Israel to be one of two international observers — along with Ireland's David Trimble — of the internal inquiry.
Read the entire article here.
________________________________________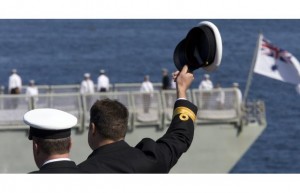 Ship leaving Victoria, following anniversary celebration, photos
Commodore Ron Lloyd of the Pacific Fleet, right, takes his hat off to the crew of Australia's HMAS Newcastle FF G 06 – Adelaide Class Guided Missile Frigate as it makes its way out of the harbour.
15141 Commodore Ron Lloyd (RRMC 1985)
Read the entire article here.
________________________________________