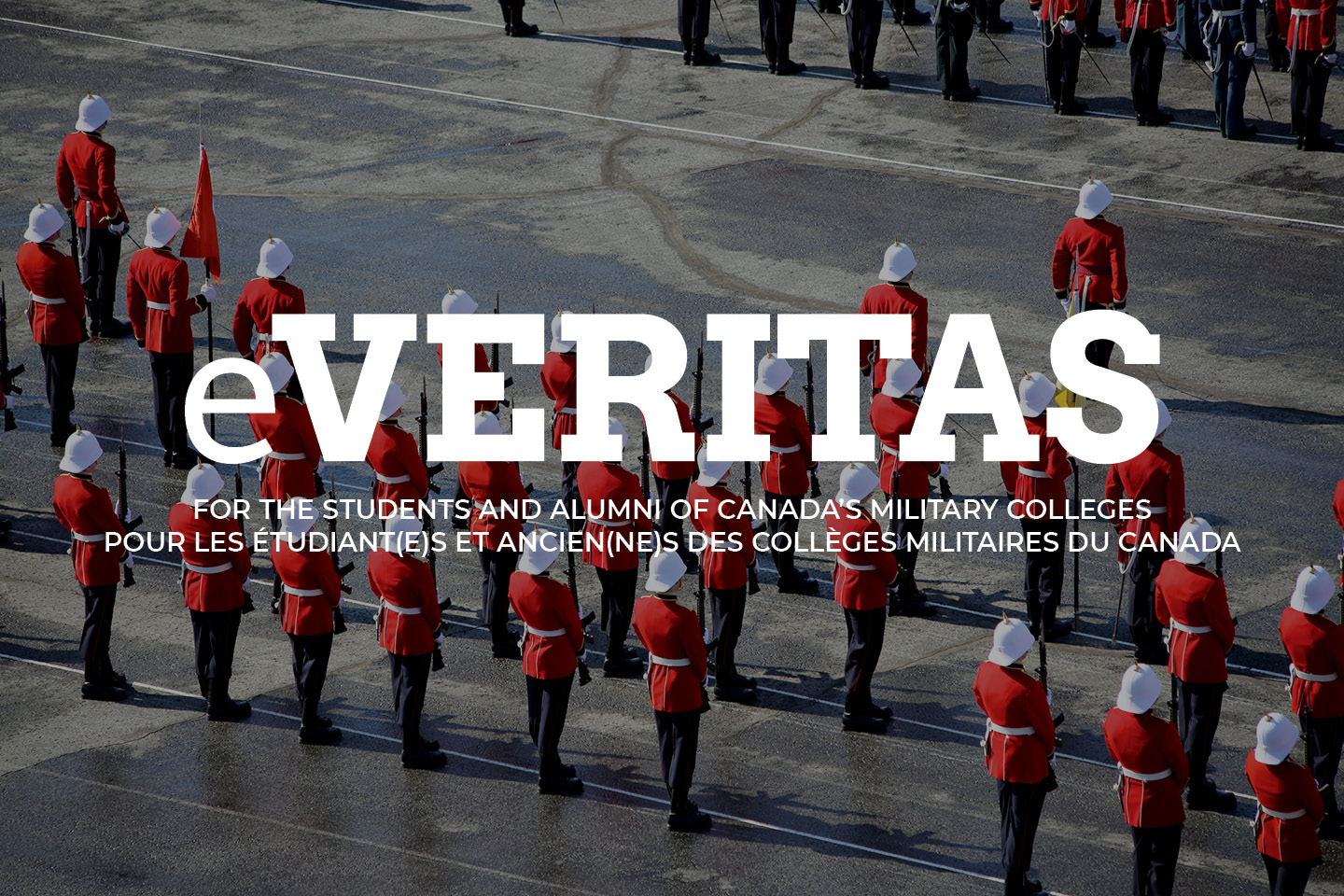 15004 Karl Michaud named RMCC Registrar – will retire from CAF during the summer

Statement by the Chief of the Defence Staff

New Commander of Joint Task Force-Iraq

Marijuana for PTSD blasted by Erin O'Toole, veterans affairs minister

End UN peacekeeper sex abuse: campaigners

Naval Academy Plebes Endure Sea Trials

14 Wing personnel conduct joint training with Portuguese Armed Forces

Minister of National Defence visits HMCS Calgary at sea

Mental health of military children to be probed

11746 Derrick Bouchard Class of 1978 and a former student of Dr. Moffatt

Ottawa Annual Golf Tournament – 10 July
Hey, what ever happened to Major Jack M.F.Riley former RMC staff member – 1977-80
MORE…
15004 Karl Michaud named RMCC Registrar – will retire from CAF during the summer
***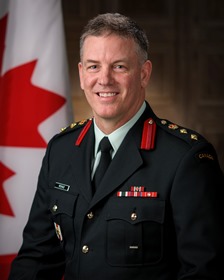 The Principal and the Vice-Principal Academic are pleased to announce the appointment of 15004 Col Karl Michaud as the new Registrar. He appointment will commence on 22 May 2015. They would like to thank the members of the Search Committee for their diligent and thorough work.
The Principal and VPA would also like to take this opportunity to thank 12238 Dr Ray Stouffer for is outstanding work as Registrar for the past 5 years.
Le recteur et le vice-recteur des Études ont le plaisir de vous annoncer que 15004 Col Karl Michaud a été nommé le nouveau Secrétaire général. Il entrera en fonction le 22 mai 2015. Ils voudrait remercier les membres du Comité des candidatures pour leur travail assidu et rigoureux.
Le recteur et le VRE aimerait également profiter de cette occasion pour remercier 12238 M. Ray Stouffer, PhD pour son excellent travail comme Secrétaire général depuis les 5 dernières années.
***
Statement by the Chief of the Defence Staff
"I was disappointed to see the recent media reports on the actions we are taking to respond to the issue of inappropriate sexual behaviour in the Canadian Armed Forces. We clearly recognize the seriousness of this issue, and are committed to responding to it. This is why I ordered an internal review into our policies and procedures last spring, and it is why I further commissioned Madame Deschamps to undertake her external examination."
(Much More…)
12192 Gen Tom Lawson CDS – Article
***
New Commander of Joint Task Force-Iraq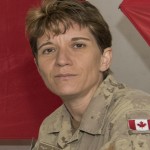 "I am honoured to be leading a team of highly trained professionals working diligently to assist in halting and degrading ISIS. Together we will build upon the excellent work of Brigadier-General Constable and the first rotation of Operation IMPACT personnel as part of the Middle East Stabilization Force."
18078 Brigadier-General Lise Bourgon
"I am incredibly proud of what the Operation IMPACT team of brave and committed Canadians accomplished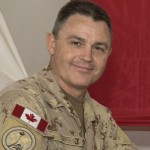 during the past seven months. I want to thank them and their families, and all Canadians, whose support means so much to those of us who serve."
14538 Brigadier-General Dan Constable
***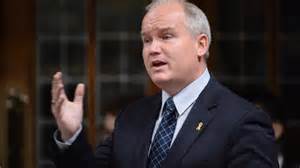 Marijuana for PTSD blasted by Erin O'Toole, veterans affairs minister
"There's a number of voices out there suggesting it's a treatment for PTSD; there's no clinical support for that,"
19894 Erin O'Toole – Article
***
End UN peacekeeper sex abuse: campaigners
"There is no such thing in a conflict zone, or a post-conflict zone, as consenting adults," said Dallaire. "No fraternization, and no consenting adults means a barrier that cannot be crossed by those who are deployed."
7860 Romeo Dallaire – Article
***
Naval Academy Plebes Endure Sea Trials
***
14 Wing personnel conduct joint training with Portuguese Armed Forces
"Participating in a search and rescue exercise with the Portuguese Air Force and Portuguese Navy is a rare opportunity to develop our interoperability with a neighbouring SAR region of the North Atlantic."
19166 Colonel Iain Huddleston, the commander of 14 Wing – Article
***
Minister of National Defence visits HMCS Calgary at sea
"Exercise TRIDENT FURY is critical in making sure that Pacific Fleet ships are ready to deploy with our allies on a wide range of operations,"
17793 Commodore Bob Auchterlonie, Commander Canadian Fleet Pacific – Article
***
Mental health of military children to be probed
***
Facebook entry by 11746 Derrick Bouchard Class of 1978 and a former student of Dr. Moffatt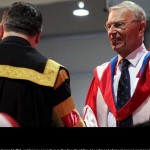 On Thursday, RMC awarded 3342 Dr Craig Moffatt a Doctor of Engineering, Honoris Causa. I felt very honoured to place the hood around his shoulders at Convocation as he received the degree from the Minister of National Defence, the Honourable Jason Kenney. The Governor General of Canada His Excellency the Right Honourable David Johnson received a Doctor of Laws, Honoris Causa at the same Convocation ceremony.
Here is the citation that was read out loud as Dr Moffatt received his degree:
"Dr Craig Moffatt entered RMC in September 1951 and graduated in May 1955 with a Diploma in Mechanical Engineering with First Class Honours. He was an award-winning undergraduate, who won the Governor General's prize for top marks three years running and also showed exemplary military performance as a four bar senior cadet in his final year. He went on to earn his Bachelor of Science in Mechanical Engineering in 1956 and his Masters of Science in Mechanical Engineering in 1958, both at Queens University, and his Doctor of Science in Mechanical Engineering from the Massachusetts Institute of Technology (MIT) in 1961.
"Dr Moffatt was a member of the Royal Canadian Air Force Primary Reserve from 1951 to 1955, receiving his pilot's wings in 1954. He was also an assistant professor at MIT from 1961 to 1965 and the Senior Engineer at Northern Research and Engineering from 1965 to 1966. He taught at RMC from 1956 to 1958, and returned to RMC in 1966. He was one of the first doctoral qualified engineering professors at RMC. He was one of the first of the new wave of professors to integrate research and teaching effectively, for the benefit of both.
"Dr Moffatt was also a strong supporter of bilingualism. Aside from the direct impact in his work as Department Head and Dean, this also set an excellent example for the other unilingual anglophones at RMC. Dr Moffatt was both Department Head of Mechanical Engineering (9 years) and Dean of Engineering (10 years) during his career. As the Head of Department, he continued to carry out high quality research while delivering outstanding teaching and service to the College, and he was the inaugural winner of the Class of 1965 Teaching Excellence award in 1992. As Dean, he created and taught a one-day seminar for new professors on effective teaching, especially as it applied to the circumstances at RMC.
"During his academic career, Dr Moffatt had an impact on the Department of National Defense and Engineering profession as the chair, member, or coordinator of numerous working groups, advisory committees, subcommittees, review boards and councils. He also had an impact on the Kingston community at large. He was active in the Canadian Power and Sail Squadrons since 1968. He served as the Training Officer for the Kingston Squadron from 1975 to 1976 and as Commander from 1977 to 1978. He was the Advanced Piloting course coordinator from 1987 to 1993 and the recipient of the Cory Award for Service to the Squadron, and regularly lectured in several of the courses. He was made a Life Member in 1996. He also taught an Internet and e-mail course at the Senior Center, Kingston region."
***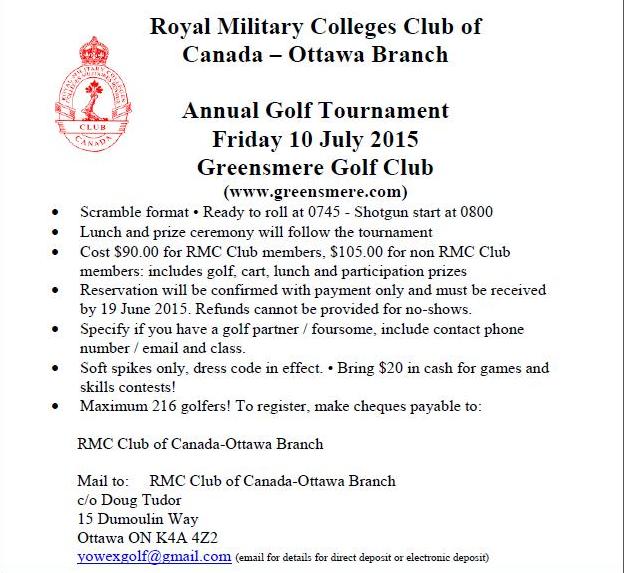 ***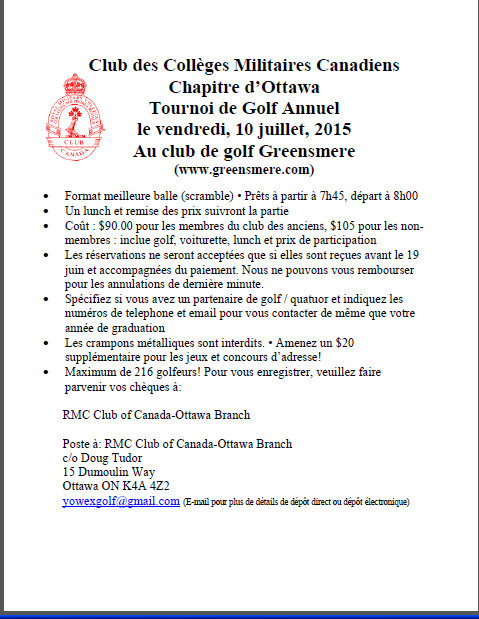 SPECIAL REQUEST:
Our good friend and long-time tennis buddy, Dr. YT Chan is trying to make contact with Major( retired air force) Jack M.F.Riley – who was a staff member in the Department of Electrical Engineering, RMC, from 1977 to 1980.
Last known location: Victoria, BC.
Any of our readers who can help out please contact YT directly: chan-yt@rmc.ca