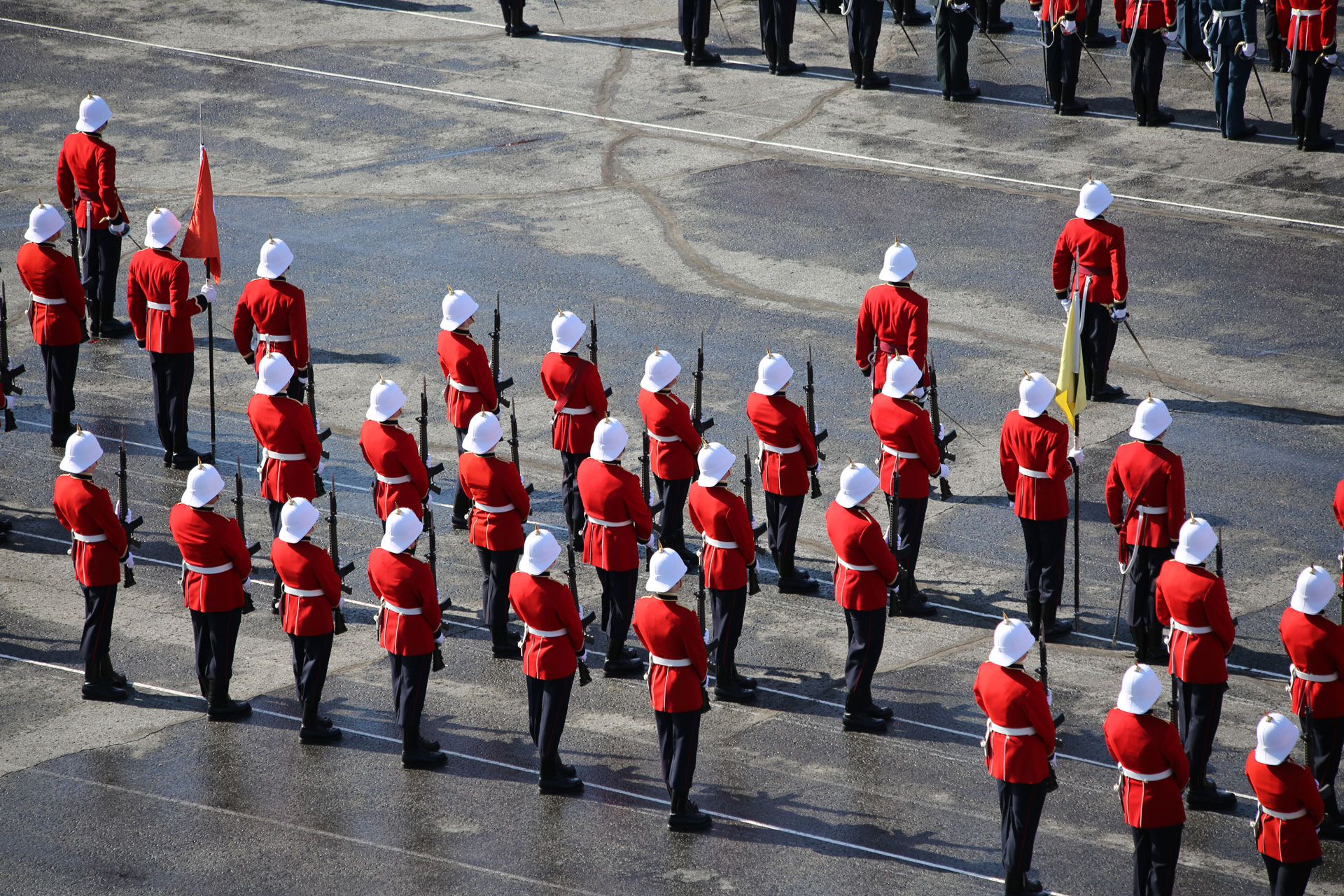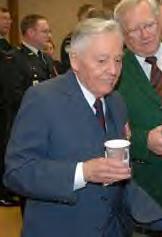 – 2510 BGen (Ret'd) Edward A.C. "Ned" Amy OBE, DSO, MC (RMC 1936)
A 1939 graduate of Royal Military College of Canada, he commanded A Squadron of the Calgary Regiment in Italy, where he won the Military Cross for his "determined and gallant leadership in taking and holding a vital bridgehead over the Moro River" with his Sherman tanks in December, 1943. He arrived in Normandy, France on July 26, 1944, seven weeks after D-Day. Three days later, then-Major Amy commanded a troop of the 22nd Guard Grenadier Canadian Armoured Regiment in the fight for Grentheville.
During the next five weeks, he participated in all the battles that led to the liberation of Normandy. His regiment was awarded four distinctions for its action in the Battle of Falaise. He led an attack against Kurt Meyer's notorious 12th SS Panzer Division that resulted in the liberation of Cintheaux and Bretteville. From August 14 to 17, 1944, his unit was committed to the battle of Rouves, where his tank was destroy ed. Finally, he took part in the fights of Falaise against elements of the 3rd SS Panzer Division and the 2nd SS Panzer Grenadier Regiment. After the Battle of Normandy, his unit went into action on the Seine and Somme Rivers, liberating many towns and villages and taking many German prisoners. In the closing months of the war, he fought in Belgium and Germany, where he was wounded.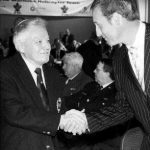 LCol E.A.C. Amy was appointed General Staff Officer Grade I in the Canadian Section Headquarters First (Commonwealth) Division, Korea from 16 Aug 52 – 3 Aug 53. He was a recipient of the Distinguished Service Order, an Officer of the Order of the British Empire, and recipient of the Military Cross, the Canadian Decoration and the American Bronze Star. He retired as a Brigadier-General in 1972. On July 18, 2007, he was awarded the prestigious Legion d'honneur, France's highest distinction. In the citation, Mr. Nicholas stated that Ned Amy "demonstrated outstanding bravery in France during the fiercest battles of World War II." On the 7th of November 2007, he was presented the Royal United Services Institute of Nova Scotia SAC award.
He lives in Halifax. He is an ardent advocate for the reactivation of the Halifax Rifles, which were disbanded in 1965. The Halifax Rifles, an armoured recce unit, was reactivated on Sunday, May 10th, 2009. For more information on this, click here.