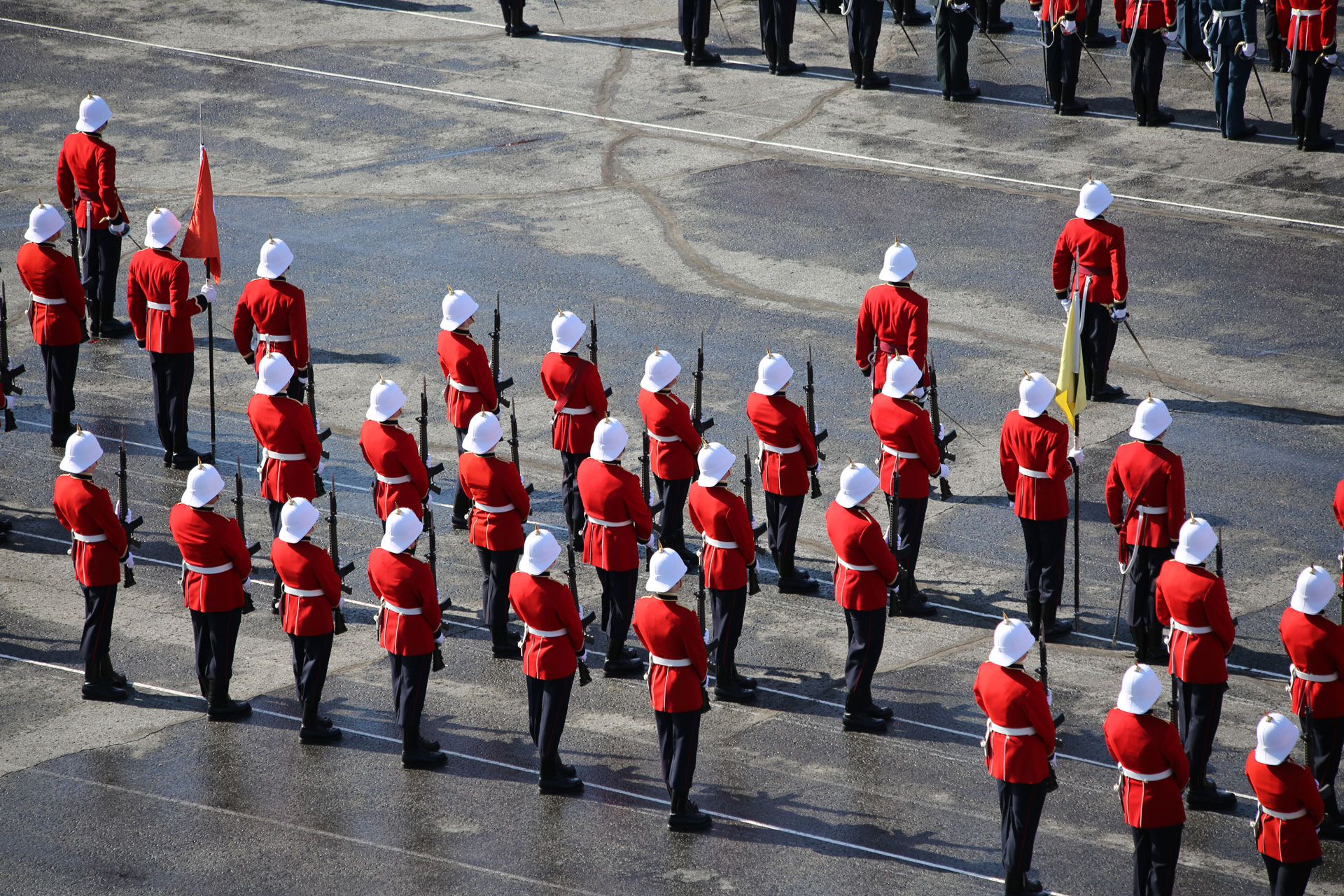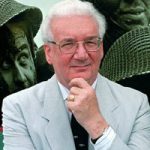 E-veritas has been given permission to publish excerpts of 5105 Doctor J. L. Granatstein's (CMR RMC 1961) interviews (1991-1993) for "The Generals: the Canadian Army's Senior Commanders in the Second World War". 5105 Doctor J.L. Granatstein fonds are at the National Defence HQ Directorate of History and Heritage.  Other work from 5105 Doctor J.L. Granatstein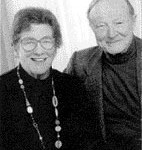 2552 Major (Ret'd) William H Young (RMC 1936-9) was interviewed in Ancaster, Ontario on 17 Dec 91. Mr. William H. Young is an alumni of Hillfield '35 and RMC 1939. He and his wife Joyce Young, are philanthropists.
On MGen J.V. Young CBE (RMC 1908-1911).
William Young's father was 803 MGen J.V. Young CBE (RMC 1908-1911). J.V. had attended RMC, graduating in 1911. He went overseas as a lieutenant in 1914 during the Great War with the artillery, was severely wounded, and released in 1916. On their way to visit him in hospital his parents were lost when their ship, RMS Lusitania, was sunk by a German U-boat, in 1915. J.V. Young took over the family business (Hamilton Cotton Company) and became a leading Hamilton industrialist. J.V. Young went to Ottawa early in World War II as a civilian to work in the Master General of the Ordnance (MGO) office and in Sep 41, now as a Colonel, he became Deputy MGO. Promoted to Brigadier in early 1942, he became MGO in July 1942 and held the post for the rest of the war. J.V. Young also served as ADC to Crerar in 1942. Young enjoyed his wartime experiences, but he wasn't a very military general. Unlike most of the wartime crew, he had no NPAM experience. When he came to the UK he would see his sons with hands in pockets, not returning salutes, etc. It tickled him, however, that this WWI lieutenant was now a general. WY said that he occasionally wrote home with complaints in the hope his father could do something. The razor blade shortage, he said, seemed to ease after one such letter.
On RMC

MGen J.V. Young was a keen supporter of the RMC Club and sent three sons there but had no militia connections. One of whom 2360 Major John Douglas (Doug) Young (RMC 1937)  (photo – left) former head cadet and battalion sergeant-major was killed on D-Day in 3 Div). The J. Douglas Young Sword of Excellence is awarded annually to the Cadet Squadron Leader (CSL) of the Squadron winning the RMC Commandant's Competition.
MGen JV Young's friends from RMC included 805 Colin W.G. Gibson 1908 (RMC 1911), 816 Ken Stuart (RMC 1911), 797 Ian Hendrie (RMC 1911), 880 D.H. (Granny) Storms (RMC 1913), and Buck Pierce. Why, had MGen J.V. Young been made a general when Victor Sifton, Esq., C.B.E. (MGO 1940-2) his predecessor as Master General of the Ordnance, stayed a civvy? Well, that was part of the difficulty Victor Sifton caused–he wouldn't get forced into the mold, but JV, an ex-cadet, had no problem here.
MGen JV Young was a member of a special committee which met with the Chief of the General Staff at NDHQ on 3 April 1946 to look into having the College re-opened for cadets. The members of the Committee were restricted to the six branches closest to Ottawa. The committee presented a 40 page brief to the Lett Committee (led by Brigadier S. Lett) outlining the Club position which resulted in a recommendation to the Minister to re-open the College. In April 1947, the Minister of National Defence announced that RMC would re-open in September 1948 as a tri-service College. It was also decided that Royal Roads would become a tri-service institution.
On NPAM & PFERs
William Young thought the RMC link didn't hurt him in the war, but there was jealousy in the NPAM toward ex-cadets, a feeling there were cliquish, standoffish. In his artillery unit, he was the only ex-cadet, and this showed in drill. But the NPAMs were ahead in gunnery. Still, it didn't take long for everyone to even up. There was also tension between Permanent Forcers and NPAMs, but this too eased as time went on. He noted that a lot of the militia officers had been weeded out by the time fighting began. The French Canadian infantry regiments were highly thought of.
On 816 Ken Stuart (RMC 1911), RMC Commandant 1939 -40:
Major-General J.V. Young and Stuart became close friends at RMC. The link with Stuart strengthened when JV Young was at there in the late 1930s and Stuart was GSO l. When JV Young came down for RMC Club business or June balls, he always stayed with the Stuarts, and the wives were friends too. William Young thinks this helped get JVY the post of MGO, and certainly MGen Young had no difficulty working with Stuart as Chief of the General Staff.
On 749 Brig Harry Crerar, RMC Commandant 1938-9
Brig Harry Crerar and JV Young had served in the same battery in WWI and the connection had been kept up. Moreover Crerar was RMC commandant when William Young was there. William Young's mother sent a parcel to Crerar with maple syrup–that Crerar gave to the mess. William Young told Crerar to get it back since the package almost certainly had whiskey in it.
In the the pre-Dieppe period William Young became ADC to Harry Crerar. William Young's job as ADC involved getting Crerar to places on time, and reading the maps in the unsigned dark of the UK. Crerar could be sharp in questioning and kept him on his toes.
William Young liked Crerar, who was generally pretty popular. Church Mann used to play jokes on Crerar, though he was the only one who would dare that.
After the Dieppe casualties Crerar was quite shocked at the costs. He was especially worried by Hamilton casualties, went to see some in hospital and wrote to the parents of those he knew. There was a lot of second-guessing after this and shock over errors in planning. And in the A Mess the feeling existed that the enemy had known the raid was coming. Later when William Young was in Italy with 2 Med Regt, Crerar was Corps commander. He never called William Young to visit.