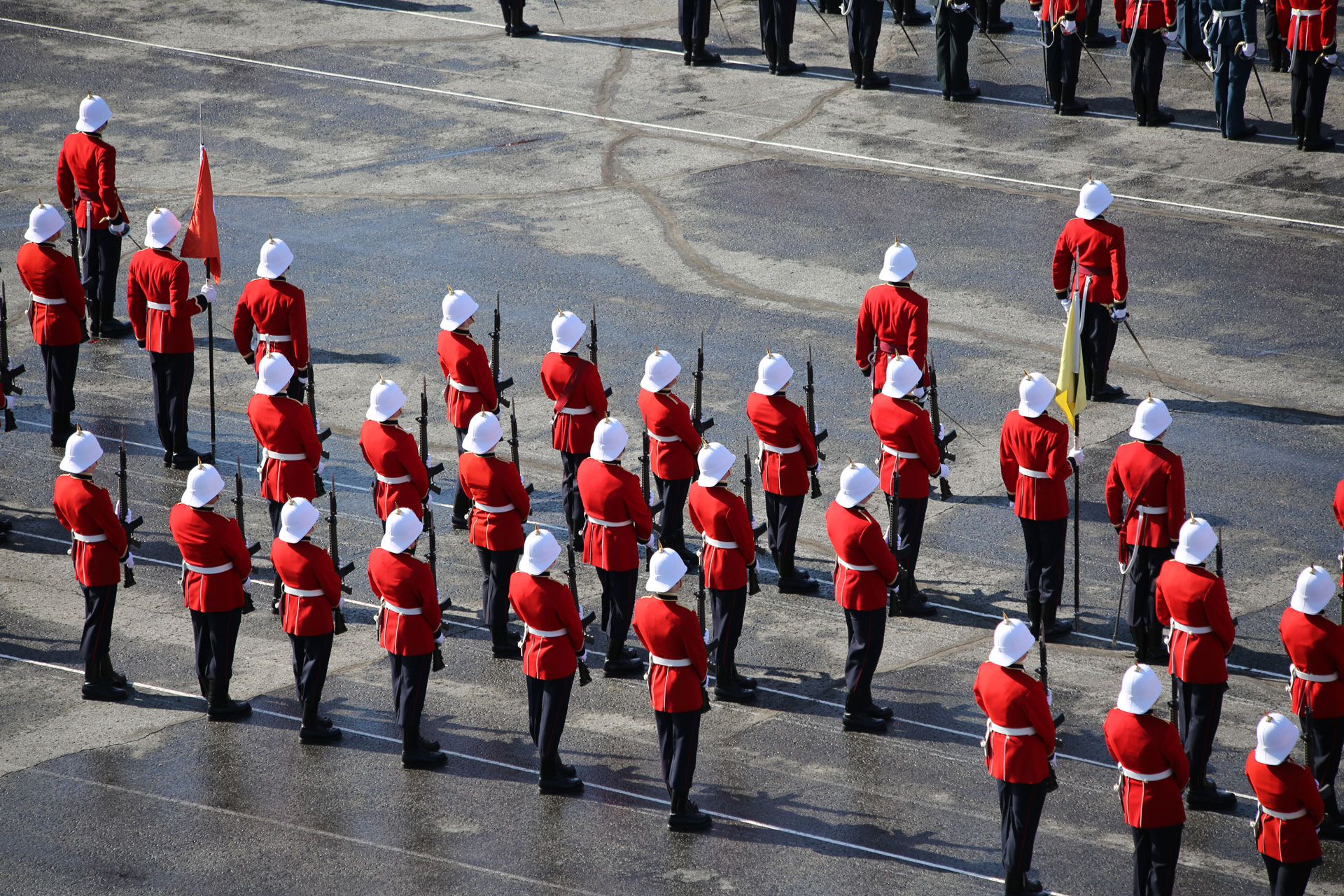 That was exceptionally fast release of e-Veritas' ex-cadet weekend review! Congrats to you and your staff.
I very much enjoyed Friday's class of '70 events and the parade on Saturday. Further participation was reluctantly postponed to 2015.
Next reunion is our old Brigade entry point so should be very well attended. Perhaps there should be a new tradition of welcoming the new members with a hazing ritual or an appropriate 'obstacle' course (around the officers mess perhaps) led by the most fiendish of the Old Brigade or those of the class of '65. Such a pre-parade event could combine both ceremony and camaraderie in marking the last official stage of a cadet's connection to the college.
Such a 'capping' party could be quite fun, another reason to come and a final RMC right of passage with conditions set by those who arrived before.
8242 Don Carr
___________________________________
The  the RW was a resounding success. The stories and pics in eVeritas were terrific. Thanks as always for a super job.
6560 Andrew Nellestyn
___________________________________
Bill and Rolande,
Some great pictures of a great weekend in this issue.
6589 Tom Bailey/Terri Scott
___________________________________
Have just finished reading SUNRAY, the death and life of Captain Nichola Goddard, by Valerie Fortney. I highly recommend reading it to all Canadians, especially military and RMC affiliates.
As  Chris Wattie, another Canadian military author wrote
" Sunray is a compelling, touching, intimate, riveting, and sometimes, chilling portrait of one of Canada's fallen soldiers in Afghanistan – one who just happened to be the country's first female combat fatality".
"It is a thoroughly researched, heartfelt and often harrowing read"
Hope you all get a chance to read this book.
Colleen Price
___________________________________
Members of Otter Sqn
Thank you for the compassion you recently showed to a family in desperate need.
Through your donations, along with a few CWO's and RMC professors, we raised $610. Of that $610, $535 went toward the two bunk-bed sets with mattresses plus a $75 grocery card.
In addition to the above beds and grocery card, they also received a washer/dryer, microwave, television, bedding, and children's clothes.
If any of you have an extra sofa that is in good condition, extra dishes and/or larger youth clothing that they are willing to donate to this family, please let me know asap.
Again, thank you for the compassion you showed this family and blessings to you all,
Lynn Stuckless