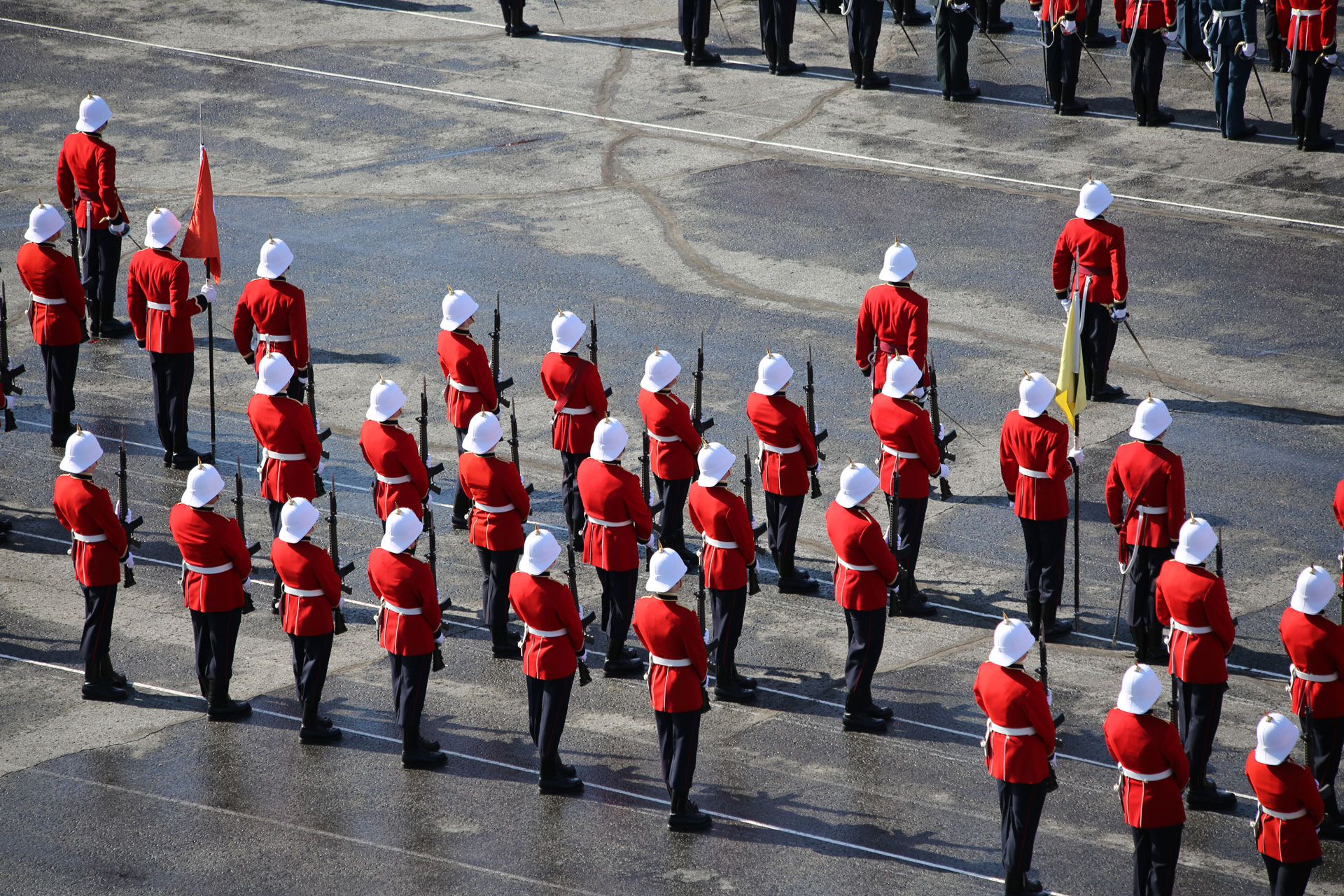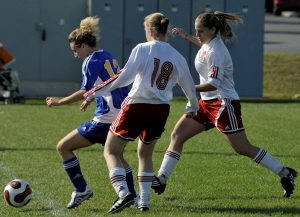 Head (W) soccer coach Chad Beaulieu is optimistic that the Class of 2013 recruits combined with talented veteran players from last year will lead to a break-out year for RMC this season.

RMC ANNOUNCES WOMEN'S SOCCER RECRUITING CLASS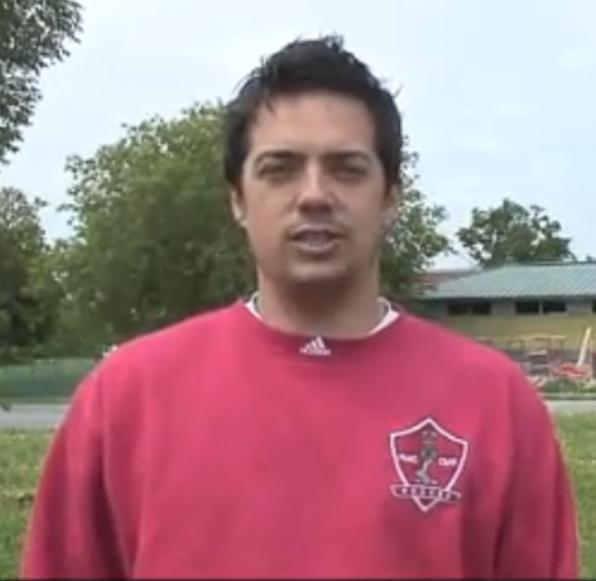 Head coach Chad Beaulieu of the Royal Military College of Canada (RMC) women's soccer program announced the six-member recruit class that will join the Paladins for the 2009-10 school year. The group includes four student-athletes from Ontario and two from British Columbia.
Sonia Allison is a fullback from Orleans, Ont. who attends Gloucester High School and plays club soccer for the St. Anthony's Stars. She was Tournament MVP at Loch Lomond Festival in Stirling, Scotland, is a three-time high school track and field MVP, as well as a three-time qualifier for East OFSAA track and field.
Emilie Aumont hails formerly from Moose Jaw, Sask., but recently moved to Belleville, Ont. where she attends Nicholson Catholic College High School. Emilie played with the Moose Jaw Bandidos prior to her move to the Belleville Youth Soccer Club. She is a 2006 Saskatchewan high school provincial champion with Central Collegiate H.S., a 2008 COSSA finalist with Nicholson H.S. and a four-time honour roll student.
Olivia Clarke is a goalkeeper from Caledon East, Ont. where she he attends Mayfield Secondary School. She played for the Brams United Soccer Club in 2008 prior to her move to the Mississauga Falcons Soccer Club in 2009. Olivia is a 2008 SRSL Premier League champion, a 2007 and 2008 OFSAA volleyball consolation champion, as well as a 2008 honour roll student.
Lyndsay Cross is a defender/midfielder from Chilliwack, B.C. and attends Chilliwack Secondary School. She is a member of the Chilliwack Football Club, serving as team captain for the Aces. Lyndsay is a 2008 Metro League bronze medalist and a two-time honour roll student.
Stacey Cusan is a midfielder from Oakville, Ont. She attends St. Ignatius of Loyola Catholic Secondary School and plays for the Oakville Soccer Club. Stacey is a 2008 OFSAA soccer AAA semi-finalist, a 2008 Gonzaga Provincial Showcase champion and tournament MVP, as well as a four-time honour roll student.
Emily Yamniuk is from Surrey, B.C., where she attends Clayton Heights Secondary School. Emily is a forward who plays with the Surrey Football Club and is also an assistant-coach with the Surrey United Soccer Club and with the junior girls' team at Clayton Heights. She is a 2008-09 BC Coastal League champions, as well as a two-time honour roll student.
"We are very pleased with the incoming class of student-athletes, not only in quantity but with the quality of the individuals. Each of them shares a passion for our sport and dedication to Canada and the Canadian Forces," said Beaulieu. "The priority now is to get our recruits and our returning players to perform as a strong cohesive unit."
Training camp for the Paladins begins on August 24th.
——————————————————————————————————————————————————–

[youtube]http://www.youtube.com/watch?v=eaFyDe7jc2Q[/youtube] [youtube]http://www.youtube.com/watch?v=lPaflySjnkg[/youtube]