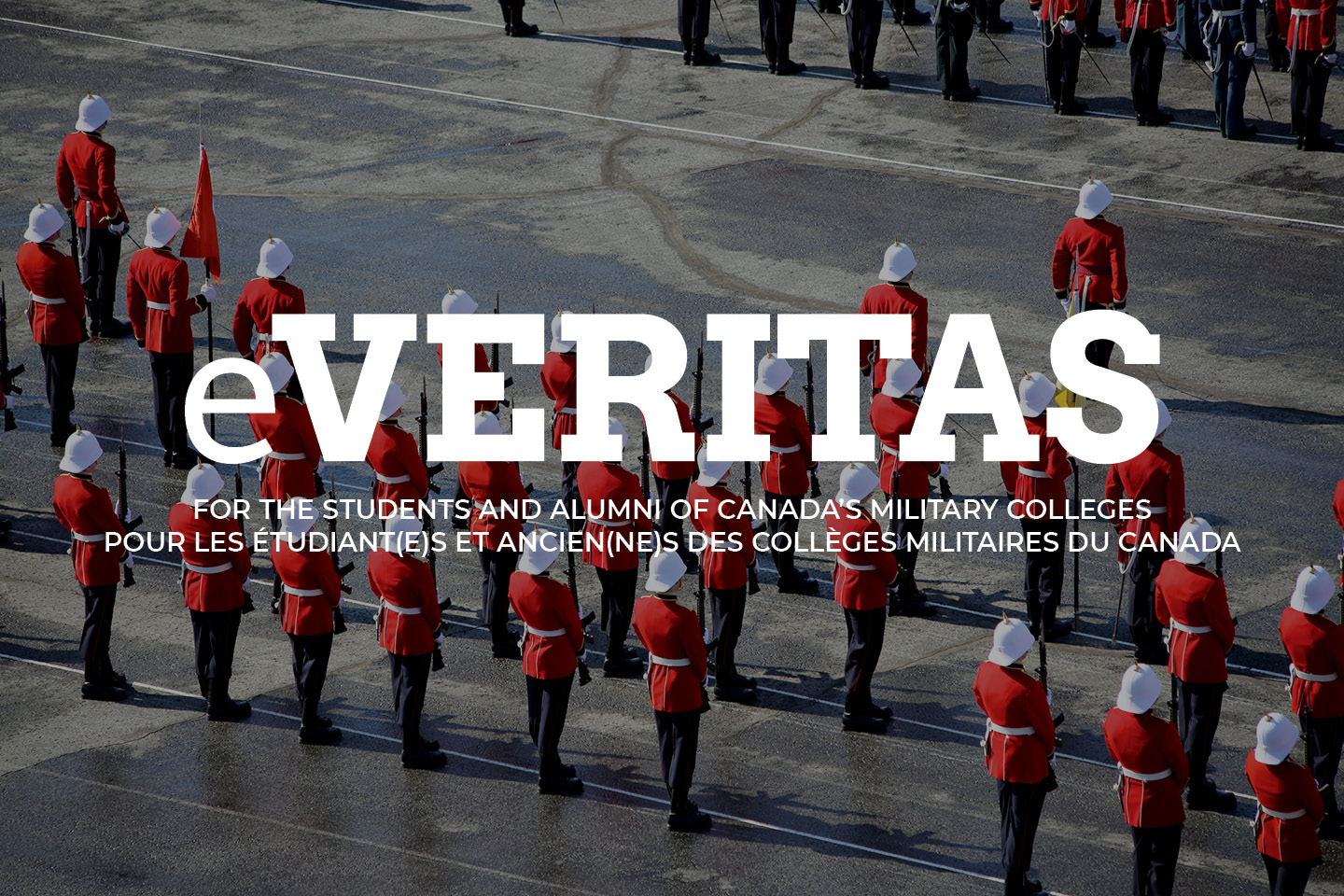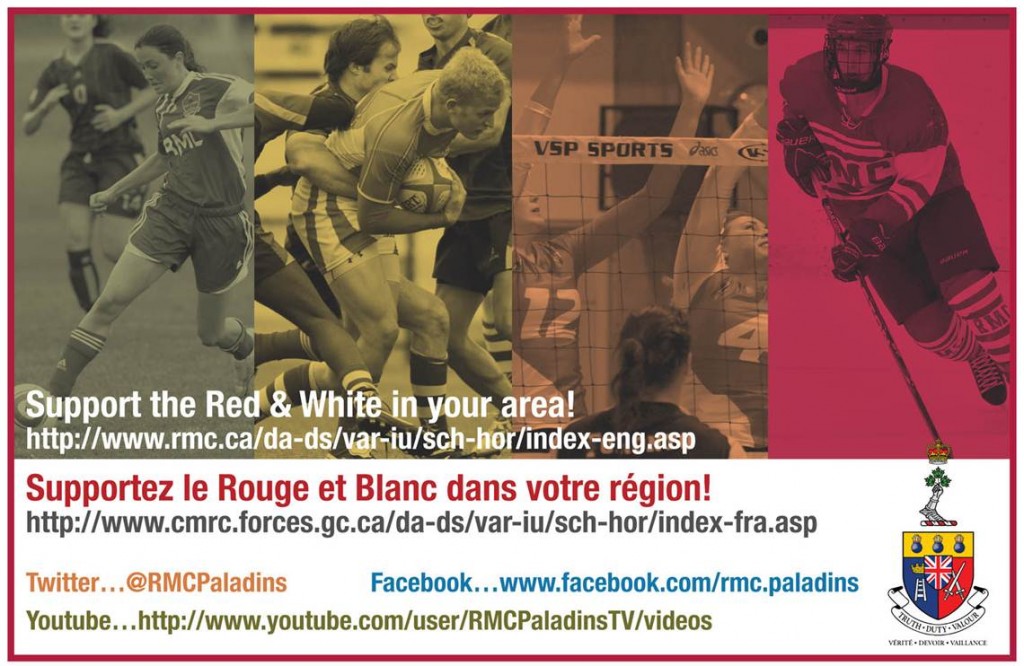 xxxx
__________________________
Recent Results:

Hockey

Nov 30th – UQTR 4 – RMC 3 (SO) Game Summary

Dec 1st – McGill 7 – RMC 2  Game Summary

Upcoming Games:

All teams are now finished until the New Year

Hockey

Jan 4th – Queens vs RMC @ RMC, 7:00pm

Jan 5th – Nipissing vs RMC @ RMC, 7:00pm

Volleyball (M)

Jan 12th – Waterloo vs RMC @ RMC, 1:00pm,

Jan 13th – Guelph vs RMC @ RMC, 1:00pm

Volleyball (W)

Jan 13th – Brock vs RMC @ RMC, 3:00pm
___________________________

RMC Curling Club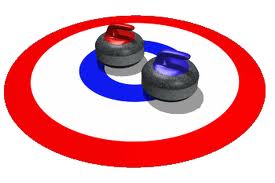 Last weekend was a resounding success for the RMC Curling Club. We had two teams compete in this weekend's event up on base. Team 1; OCdt Walsh 26684, OCdt Warner 26372, OCdt Clancy 26498, and OCdt General E7454 (spares: Maj Poirier, OCdt Manser 26512), had a strong showing winning 1 of 3 games and the other two being very close. Team 2; OCdt Lane 26181, OCdt Milliken 25991, OCdt Brayman 26350, and OCdt Zaharia 26334, finished FIRST in their Pool. Congratulations to both teams for the strong finishes.
I am proud to say that both teams behaved admirably, both on the ice and off, showing the highest amounts of discipline, etiquette, sportsmanship, and teamwork; and still managed to have a blast! The performances of the members truly highlighted RMC quite positively to both the military and civilian personnel who attended the event.
For half the curlers, who had only just started curling, your skill level was impressive to say the least. Speaking as the skip for one of the teams, it was a bonus having that skill playing front end as well as the positivity from all members of the team. Well played!
This was the first bonspiel for the newly formed RMC Curling Club, a good picture of what is sure to come.
OCdt Lane, T.C.T., 26181
RMC Curling Club President
___________________________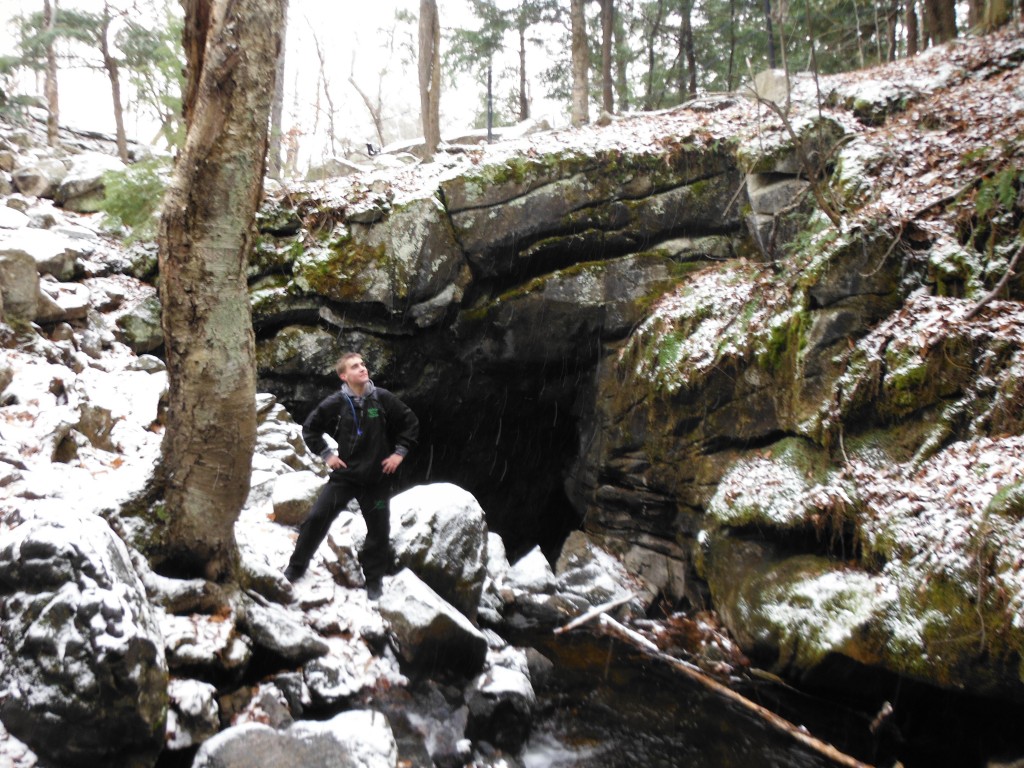 Camping weekend with the RMCC Expedition Club
OCdt (I) 26711 Joshua Horlings
With the hopes of taking some time off before exams and beating the first snowfall, a group of eight cadets took the opportunity to spend the past weekend camping in Gatineau Park. Planned and organized through the RMCC Expedition Club, the trip gave the cadets an opportunity to spend some time off campus and away from looming homework and upcoming exams.
During the trip, the cadets had the opportunity to adventure into the park's wilderness and explore the Lusk cave system as well as hike the vast network of trails that crisscross through the park. Although the weather turned out cold and a little snowy, the group's spirits stayed high as they discussed their future hopes for the Club and looked forward in anticipation to the Club's major upcoming expeditions to the ends of the Earth.