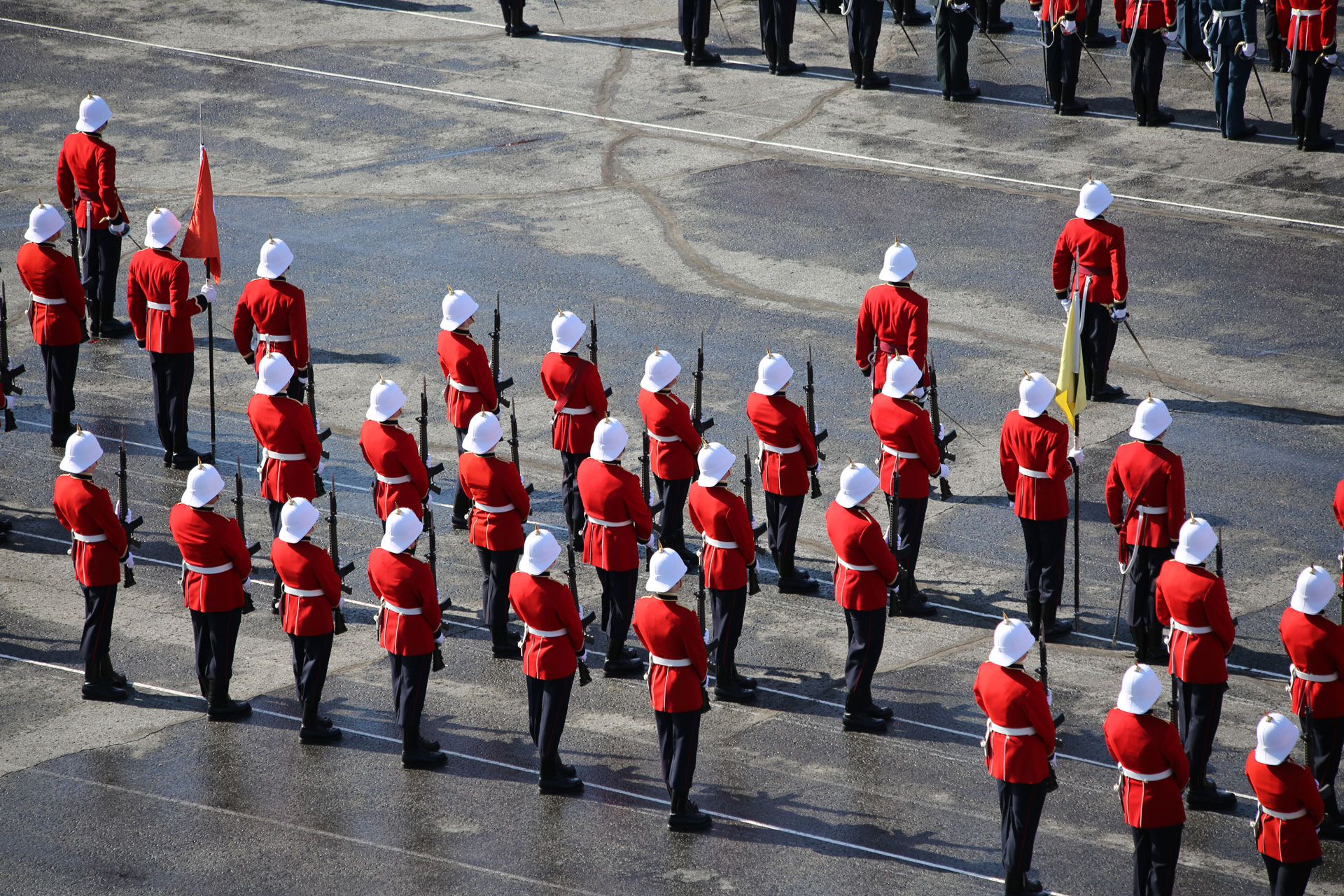 We have contacted numerous ex-cadets from the fifties through to the new millennium and plan to feature them in the coming months to give readers a chance to catch up with names and faces from each of the respective CMCs. If you would like to contribute to this column, please feel free to email me (Ken Eady) at s25247@rmc.ca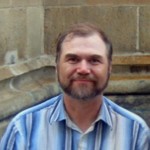 – 11449 Michael Bass (RRMC, RMC 1977)
Mike Bass presently teaches junior high Science, and Video Technology,at Hythe Regional School in Hythe, Alberta. In addition to Mike's BA in English from RRMC/RMC, he has a B.A. in Youth and Family Counselling from U of Victoria and a BEd/AD from U of A. Mike is in his 30th year working with adolescents, ten years as a youth worker with Alberta Social Services and is in his twentieth year of teaching. Mike's wife Karen is the author of two World War II novels for teens, and, together, they have three children, Nathan, 24, Jason, 21 and Kristen, 18. All three are in college. Donations gratefully accepted. Mike left the military in 1978, on a medical discharge. He had completed 40 hours of flight in Nav training before being grounded. Mike's current interests are his involvement as a computer geek at his church, the Beaverlodge Missionary & Alliance Church, a rabid fan of the Saskatchewan Roughriders, and refereeing amateur football in the Grande Prairie area. Mike has maintained a keen interest in the military, both history & current. This includes serving as the Sargeant At Arms of Royal Canadian Legion, Hythe Branch #93, designing a world War I boardgame used by Dr. Duff Crerar in his Military History Class at Grand Prairie Regional College and continued hobby of wargaming begun in milcol. Mike also has recently started a small collection of military hats, the latest a Soviet era naval wedge cap purchased while on vacation in Germany. Mike would enjoy contact from his rodent and RMC buds:  bassfam@coool.ca
Check out Karen's web page at  www.karenbass.ca
_________________________________________________________________________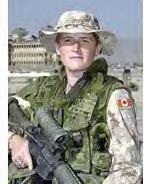 17595 Lieutenant-Colonel Telah Morrison CD (CMR 1992) is the Commanding Officer of 55 Canadian Service Battalion. She joined the Canadian Forces in 1986 and graduated from the Collège militaire royal de St-Jean in 1992 with an undergraduate degree in social science. She was promoted to the rank of lieutenant in 1993 and she served with UNPROFOR in Croatia as logistic support platoon commander. In 1997, she participated in her second operational mission, the United Nations Support Mission in Haiti (UNSMIH), as an operations officer in the logistics support group. In 1999, she completed a master&#8217s degree in war studies from the Royal Military College in Kingston and was selected as aide-de-camp to the Lieutenant-Governor of New Brunswick. In 2007, after 20 years of service in the Canadian Forces, Lieutenant-Colonel Morrison transferred to the Reserve Force as logistics officer at the Directorate of Land Synthetic Environments in Kingston. Lieutenant-Colonel Morrison tak es part in as many running competitions as she can and is actively involved in karate, hockey and scouting to be close to her sons. http://www.armee.gc.ca/55bns/qg-hq/cmdt-co-eng.aspx17595 Lieutenant-Colonel Telah Morrison CD (CMR 1992) is the Commanding Officer of 55 Canadian Service Battalion. She joined the Canadian Forces in 1986 and graduated from the Collège militaire royal de St-Jean in 1992 with an undergraduate degree in social science. She was promoted to the rank of lieutenant in 1993 and she served with UNPROFOR in Croatia as logistic support platoon commander. In 1997, she participated in her second operational mission, the United Nations Support Mission in Haiti (UNSMIH), as an operations officer in the logistics support group. In 1999, she completed a master&#8217s degree in war studies from the Royal Military College in Kingston and was selected as aide-de-camp to the Lieutenant-Governor of New Brunswick. In 2007, after 20 years of service in the Canadian Forces, Lieutenant-Colonel Morrison transferred to the Reserve Force as logistics officer at the Directorate of Land Synthetic Environments in Kingston. Lieutenant-Colonel Morrison tak es part in as many running competitions as she can and is actively involved in karate, hockey and scouting to be close to her sons.     Source
_________________________________________________________________________

17289 Mr Lawrence (Larry) Austin (RMC 1990) is Vice President, Customer Operations at WIND Mobile. Larry brings with him a strong background in customer operations management, honed over the last 12 years in organizations like BCE Inc., Rogers Cable, and MTS Allstream. Before establishing himself as a leader in the telecommunications sector, Larry served as a military officer in a naval helicopter squadron, seeing duty with NATO forces in the Mediterranean during the early &#821690s. Larry was educated at the Royal Military College (BEng) and the Rotman School of Management at the University of Toronto (MBA). laustin@windmobile.ca Source
_________________________________________________________________________

14047 Mr. Brian Lewis (RMC 1983) is a competitive men's curler (skip) on the World and Ontario Curling Tours. Brian Lewis is the Eastern Ontario representative, from the Ottawa region on the Ontario Junior Curling Tour's volunteer Board of Directors. He is a Royal Military College graduate and a former winner of the Whig-Standard Bonspiel. He was born in Halifax. The Belleville regional skip is one of 32 competitors for the four curling regionals in early January, 2010.
_________________________________________________________________________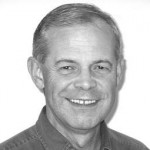 6452 Gerry Tretick (CMR RMC 1965) is returning to Gibsons council.
Tretick won Saturday's by-election with a total of 548 votes. Claudia Ferris was second with 389 votes, while Bob Jones was third with 31 votes. Tretick takes the seat left vacant in October by Chris Koopmans who resigned to take a position as head swim coach in Campbell River. Tretick joins Bob Curry, LeeAnn Johnson and Wayne Rowe at the council table along with four-term Mayor Barry Janyk.
Tretick completed his first term on council last year. He then lost the 2008 mayoralty race to Janyk by 34 votes.
Tretick will be sworn in as councillor at the Jan. 5th council meeting.
See the Dec. 25th edition of Coast Reporter for more from all three candidates and further election night reactions.  tretick@telus.net
Source Gibsons named most liveable town in the world!
_________________________________________________________________________
14078 Leland (Lee) Rogers, B.Eng, CD (RRMC RMC  1994) is a partner of Leadon Training Solutions Inc. a company that provides performance improvement solutions to the technical sales and engineering staffs of technology companies. He is a director in PowerDisc Development Corporation, a PEM fuel cell development Company located near beautiful Vancouver, British Columbia, Canada. He holds a Bachelor's degree in Civil Engineering from the Royal Military College of Canada and is completing his Masters of Arts in Distributed learning.   Source leeroger@telus.net