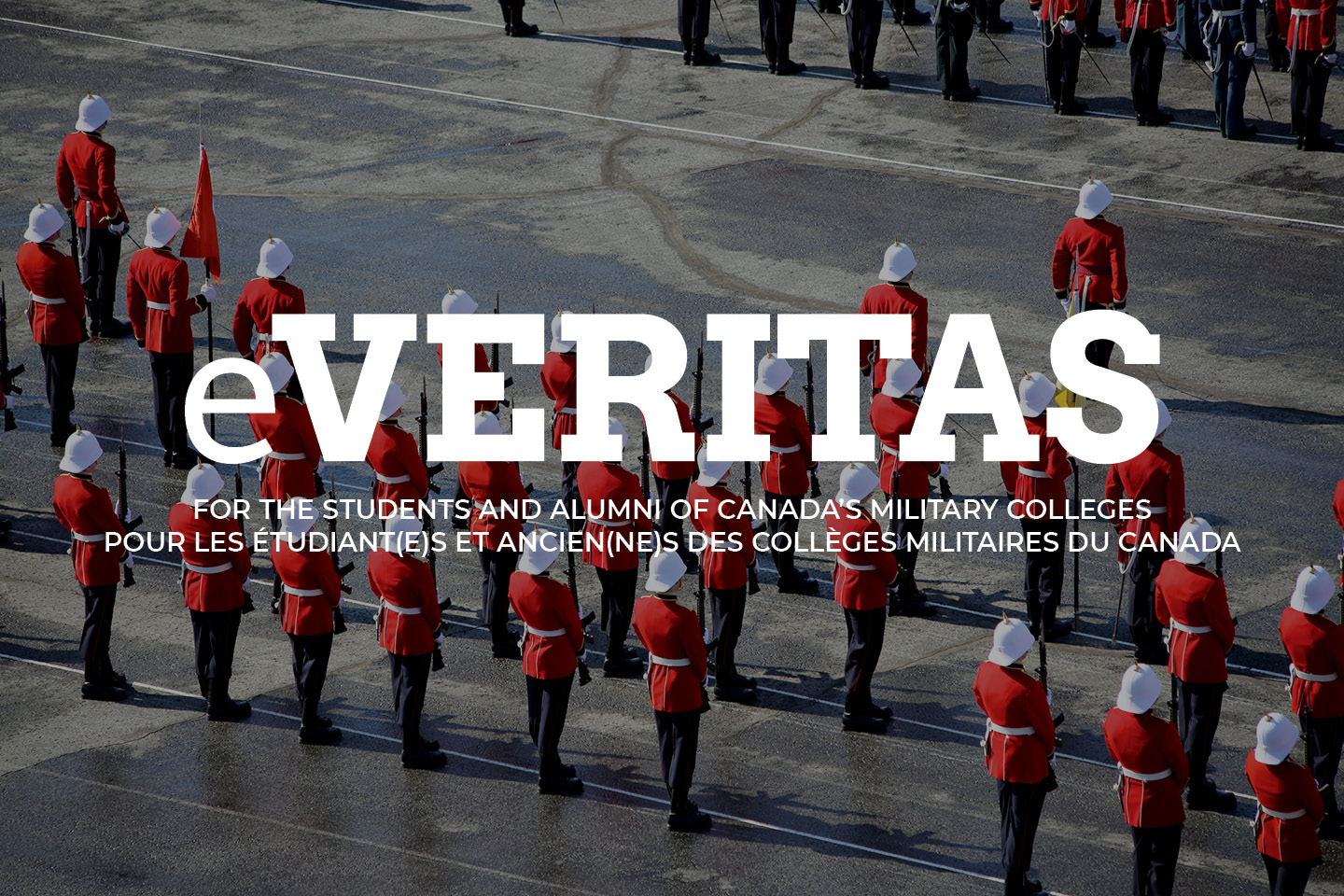 Les Elofs ont une expérience norvégienne

/ Cadets Get Norwegian Experience



Article 25755 OCdt (IV) Taylor Raeburn-Gibson et 25663 OCdt (IV) Dmitri Sapeguin
Du 19 au 25 mai dernier, les Élofs Raeburn-Gibson et Sapeguin, accompagnés du Maj Parent du CMRC, ont eu la chance unique de visiter l'Académie militaire norvégienne (Krigsskolen) à Oslo dans le cadre de la semaine internationale. Après un court voyage de plus de 24 heures, nous sommes enfin arrives à Oslo…sans bagages que la compagnie aérienne a oublié à Amsterdam. La première journée s'est résumée à l'exploration du campus, la rencontre des Cadets hôtes et la tentative de s'ajuster au soleil qui se couche seulement cinq heures par nuit.
The first activity on the schedule was a "meet and greet" dinner where we were introduced to traditional Norwegian foods and beverages and were given a chance to interact with our Norwegian hosts as well as the participants from four other countries (Latvia, Germany, United Kingdom and Netherlands). This social exchange allowed us to share experiences and knowledge about our respective military academies and gain valuable insight into the organization and structure of foreign armed forces.
Le mardi a débuté avec des conférences au sujet de l'armée norvégienne, du plan d'entraînement des officiers (Krigsskolen) et la de politique de sécurité de la défense norvégienne avec une emphase sur les enjeux de l'Arctique. Par la suite, nous avons visité l'un des plus célèbres sites à Oslo, la tour Holmenkollen pour le Saut à Ski. À l'intérieur, nous avons appris sur les origines du ski en visitant le musée du ski. Puis, nous avons pris part à un orienteering suivi d'une séance de conditionnement de combat qui nous a permis de se rapprocher des autres Cadets.
The next day, we visited Rena Camp where the Telemark mechanized infantry battalion is stationed. This battalion is Norway's Immediate Reaction Force and is comprised of two infantry companies as well as tank, cavalry, and staff & support squadrons. The training area is impressive and so is their modern simulation system which allows them to conduct advanced combat exercises. We were also introduced to Norwegian weapons' systems, armored vehicles and support vehicles.
La dernière journée était plutôt orientée vers l'aspect culturel alors que nous avons pris part à une «Amazing Race» dans les rues d'Oslo pour en apprendre plus sur la ville et sa riche histoire. Nous avons visité des lieux et des monuments comme le Palais Royal de Harald V (Roi de Norvège), le Port, la Maison d'Opéra, le Parlement et l'impressionnant Fort Akershus dont la construction remonte au XIIe siècle. Le soir, nous avons eu l'honneur de représenter notre pays lors du traditionnel dîner du Commandant alors que nous avons été accueillis dans l'ancienne Académie Militaire en plein cœur d'Oslo. Après un délicieux souper en trois services, nous avons pu visiter quelques pubs locaux et voir cette magnifique ville sous un angle tout-à-fait différent.
We departed the next day heading back to Canada with a new appreciation for not only the Norwegian culture and military but also for those of the four other nations that took part in the week. The week provided us an unforgettable opportunity to form relationships and learn about other NATO countries which will, without a doubt, be of great use in our future careers.
Plus de photos du voyage / More photos from the trip: