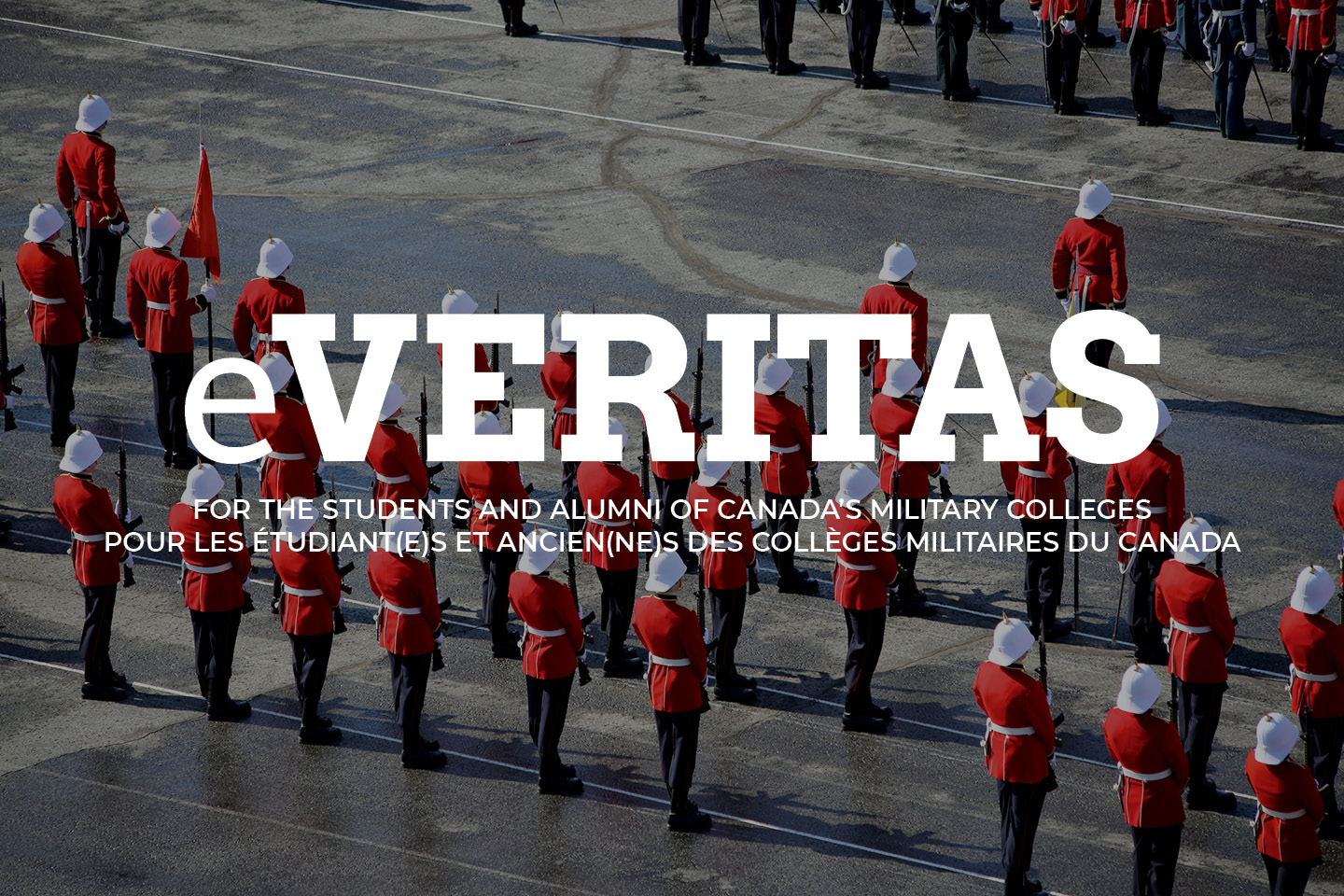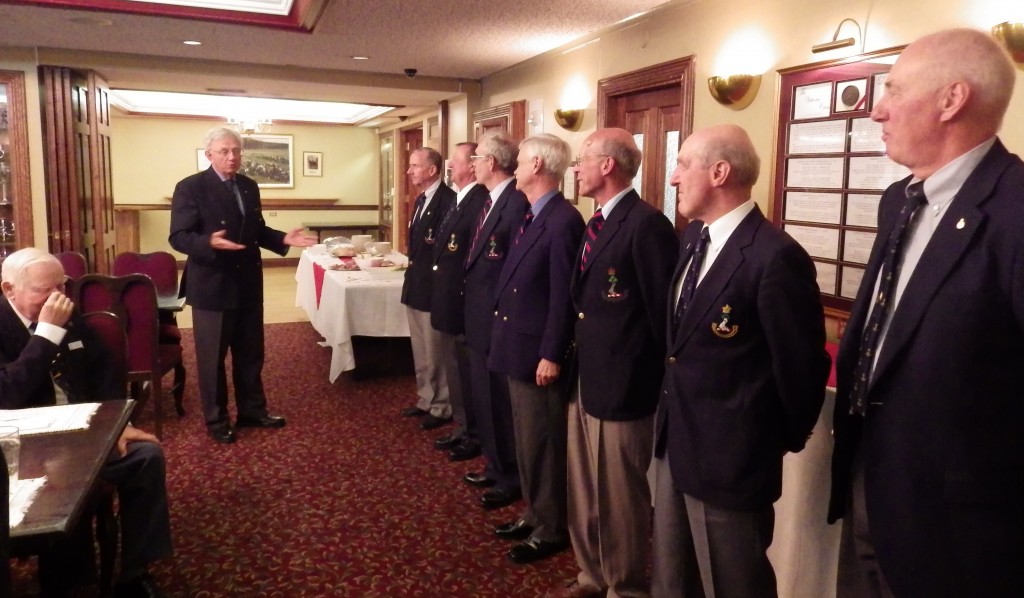 The Ottawa Branch of the RMC Club welcomed nine new members of the Old Brigade at a luncheon held on Wed 10 Sep 2013. 5276 Digger MacDougall, Branch President, 3429 Gordon Smith, Branch Adjudant and 4377 Richard Evraire presented OB ties to those entering the Old Brigade this year.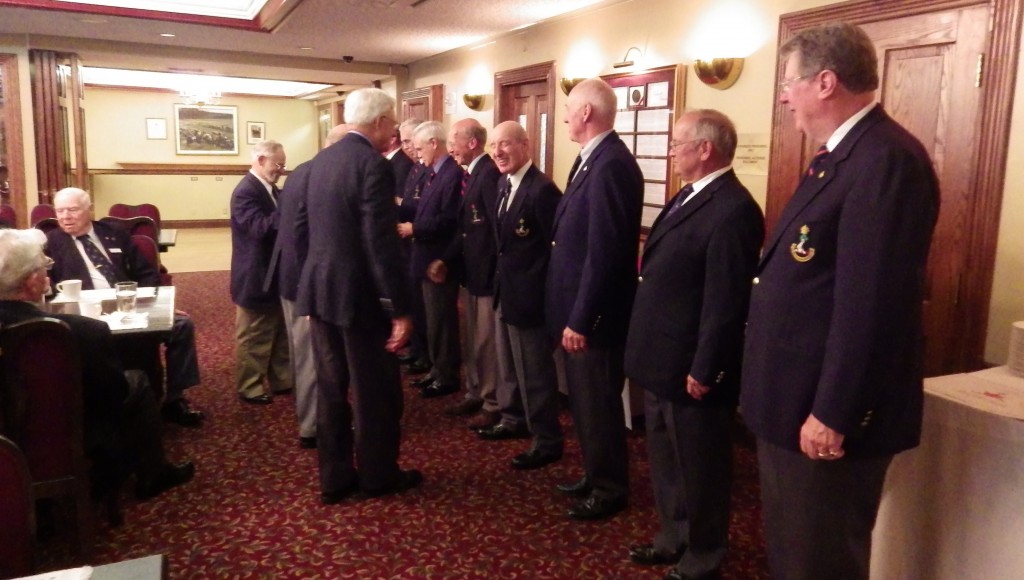 General Evraire was also warmly congratulated for his "Hall of Fame" achievement which was recognized at CMR St Jean on Reunion CMR Weekend.
Here is the list of those new members of the OB welcomed by Ottawa Branch:
7530 Fletcher Thomson RMC 69;7540 René Bornais RMC 68; 7561 Keith Lockett RMC 68; 7643 Larry Cassie RMC 68; 7676 Stephen McCarthy RMC 68;7678 William Macmillan RMC 68;7679 Kenneth Mansfield RMC 68; 7815 Marv Sywyk RMC 68; 7826 Ivan Wawryk RMC 68
All the new members of the Old Brigade in attendance plan to attend Reunion Weekend in Kingston in three weeks. Fletcher Thomson and Keith Lockett had also been to CMR 63 reunion last weekend at RMC Saint-Jean. Larry Cassie announced that RMC 68 had challenged the recruit class (male and female) to a hockey game to be played at RMC on the afternoon of Sat 28 Sep 2013.
 __________________________________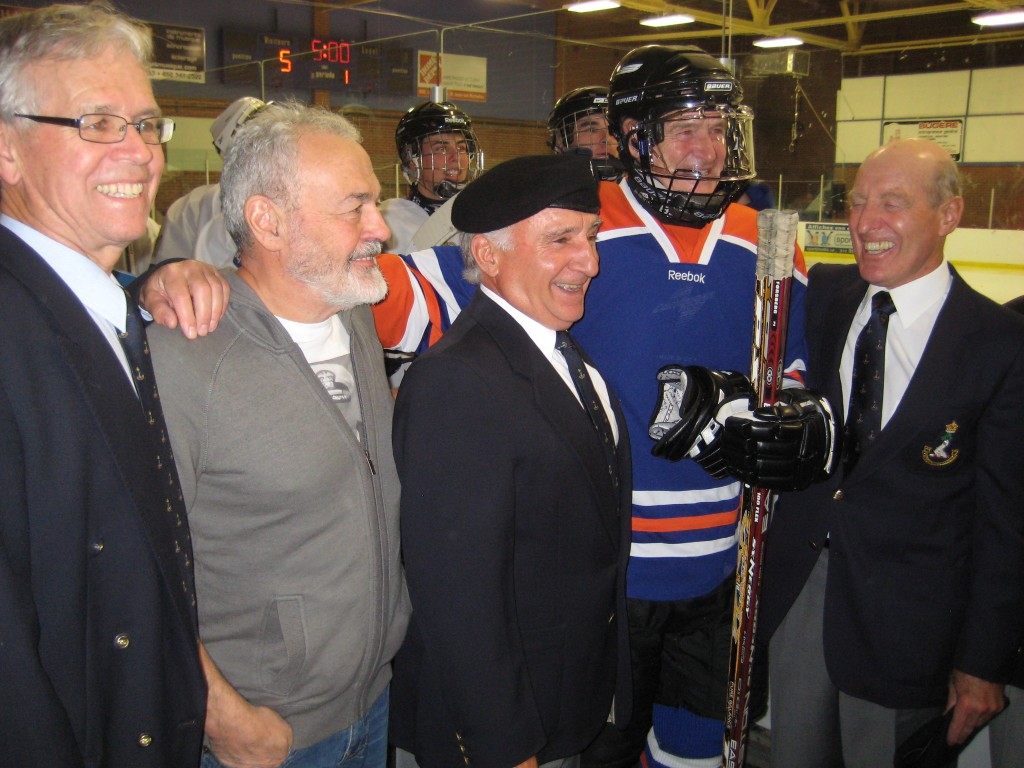 Old Brigade Hockey Pals Meet Up!
Five very happy members of the old-CMR hockey team from the '60s, all of whom entered the Old Brigade this year. 7483 Marcel Gagnon, 7568 Jean-Pierre (Gino) Lauzon, 7624 Yvon Lafrance, 7602 Tom Smallwood, and 7561 Keith Lockett. Two other members of that CMR hockey team were present at the game last Saturday as "Old Brigaders" but do not appear in photo: 7530 Fletcher Thomson, 7516 Ian Sanderson.
The photo was taken following the Ex Cadet / Cadet hockey game in which Tom played. Unconfirmed reports indicate that although he may have lost a step or two the orthopedeic surgeon is still a major presence on the ice. He is also slated to lace up at the RMC reunion weekend with other Old Brigade members from the Class of '68.
 __________________________________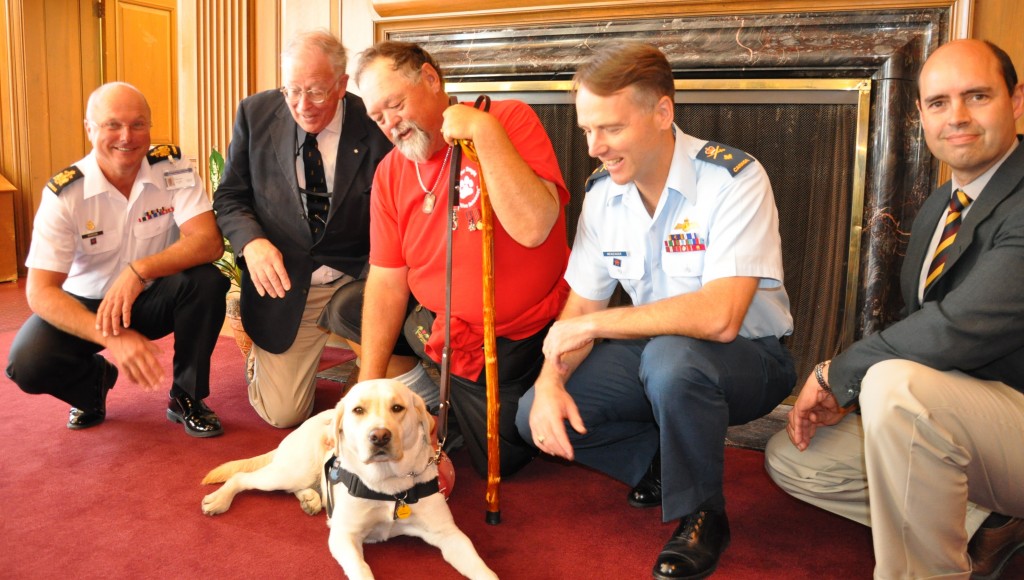 Photo by: Yvette Grygoryev – Caption: Left to right behind Thai, CPO1 Davidson, MGen (Retd) Norman, Medric "Cous" Cousineau, BGen Meinzinger, Bryan Bailey
Medric "Cous" Cousineau Returns Home to RMCC
13855 Medric "Cous" Cousineau's (Class of 1983)  Long Walk to Sanity fundraising campaign brought the Star of Courage winner to the Royal Military College of Canada on Monday September 9th, 2013. Suffering from PTSD following a dangerous rescue operation, Cousineau found time with a service dog to be central to his recovery and ability to cope with PTSD. He hopes to raise the funds for 50 PTSD service dogs, for 50 veterans in 50 days through a series of 50 half-marathon walks.
Monday was day 40 of his 50 day quest which has taken him from Halifax on August 1st through Nova Scotia, New Brunswick, Quebec and Ontario. He will conclude his journey in Ottawa at the National War Museum on September 19th. For more information or to donate, visit: http://www.pawsfurthought1.com/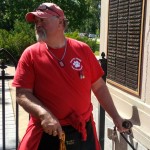 Accompanied by his wife Jocelyn, he was met at the Arch by his former Commandant, MGen (Retd) Frank Norman. He took the time to view the names of fallen classmates as well as those who fell in Afghanistan. He received an expert brief on the recently unveiled historical walking tour of Point Frederick.
On arrival at the Senior Staff Mess, he was greeted by the Commandant, BGen Alex Meinzinger and the College Chief Warrant Officer, Chief Petty Officer First Class, Keith Davidson. Cous informed the Commandant that he is very much looking forward to his return visit to the College on 25 September during which he will deliver a presentation to the graduating class.
xxxxxxxxxxxx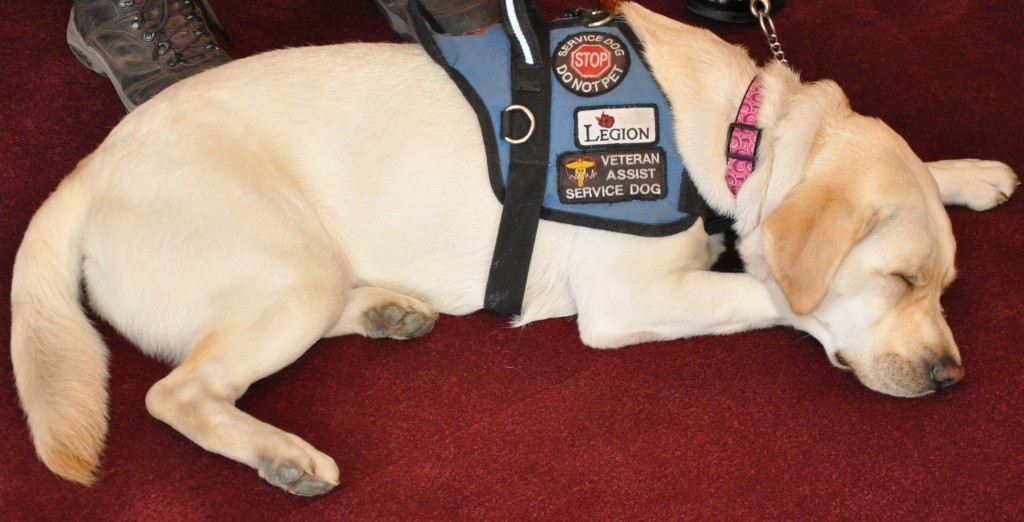 Photo by: Yvette Grygoryev – Caption – Star of Courage winner Medric Cousineau's PTSD service dog Thai 'pawses' for a much deserved cat nap following the trek with his boss.
 __________________________________
Birchall – Duff  Burma Star Connection
During the Fall 2012, I was at Lake Koggala, Sri Lanka researching the career of my cousin's RCAF WWII Pilot career when I stumbled upon a very significant and fitting tribute to Air Commodore Len Birchall (see 3 photos above – Ctrl +++ for better viewing)).
My cousin F/L Bill Duff, RCAF was a pilot with 191 Squadron RAF and stationed in Ceylon flying Catalinas at the same RAF Station as the legendary Birchall. In fact as a 2001 UTPNCM graduate at RMC, my cousin Bill, his wife, and his daughter were also attendees at the Commissioning, and of course both Bill and the Air Commodore had a great laugh sharing stories, etc given they both flew "Cats" out of Koggala and both wear the Burma Star.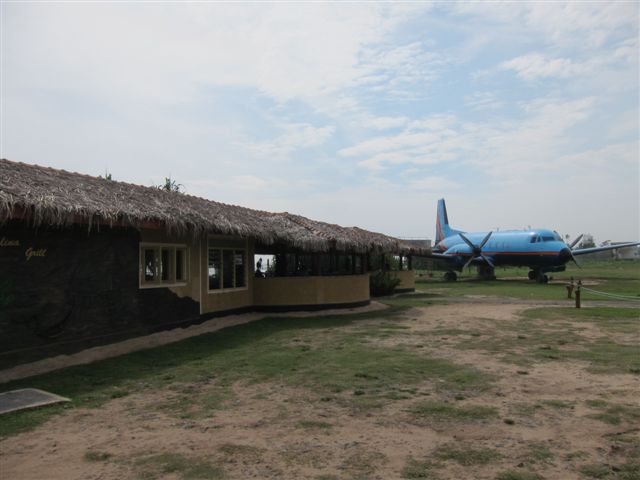 The Catalina Grill is operated by the Sri Lankan Air Force and as you can imagine it was a very emotional experience for me to be there given both the family connection and the heroics and valour of 'The Savior of Ceylon'.
M0811 Ken Duff (Class of 2001)