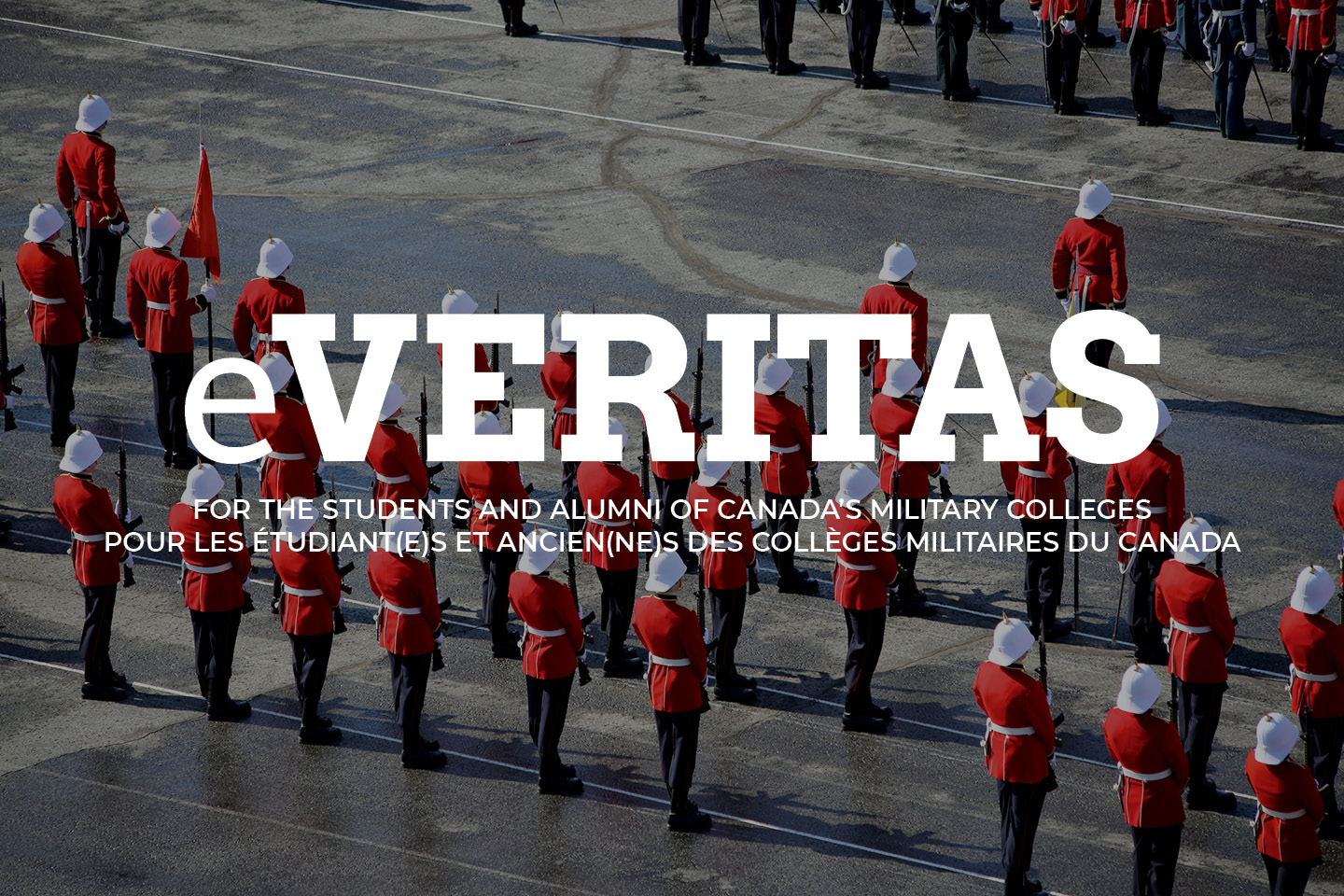 Popular Physics Professor Gets Around
Article by 25752 OCdt (III) Christopher Lane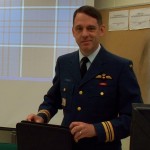 As one of the veterans of the RMC Physics Department, 16420 Major John de Boer has seen many cadets pass through the college. This being his second stint at RMC, he has taught at the college for a total of ten years, as well as completing his Masters and PhD at the institution. Although happily settled in Kingston with his family of seven, Maj de Boer has done his fair share of travelling in his time with the Canadian Forces.
Maj de Boer graduated from RMC in 1988, excited to start his career as a CF Pilot. He then made a transition that would be shocking to any RMC pilot today; he went to Moose Jaw for Phase II with no delay after grad! He would return to Portage la Prairie the next year to complete his helicopter training.
Maj de Boer's first posting was at Bagotville, flying SAR missions on the Iroquois helicopter, awaiting an opportunity to fulfill his dream of flying tactical helicopter missions. His time would come after two years at Bagotville; in 1991 he arrived at 408 Squadron in Edmonton, flying the reconnaissance Kiowa helicopter. The Major spent two years in Edmonton, and they are among some of his favourite years flying in the CF.
It would be a long time before Maj de Boer would find himself in a cockpit again. He returned to RMC in 1993 to complete his Masters and taught for three years. After five years at the college, Maj de Boer was ready to return to the skies, but a posting freeze forced him to remain in Kingston, now working at 1 Wing HQ. Although he craved to fly, the Major gained experience at 1 Wing which would be beneficial to him in the future.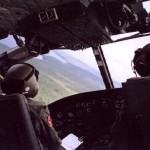 After a couple of years at 1 Wing, Maj de Boer applied for the AETE program, and was delighted to be accepted as a Test Pilot candidate despite being grounded for seven years. He spent a year in England completing the challenging Test Pilot course before settling in at Cold Lake for a five year stint as an AETE Test Pilot. Despite the long winters and the distance from his extended family, Maj de Boer found this stint of his career to be highly rewarding.
In 2007, Maj de Boer took the opportunity to receive his PhD at RMC, and has been at the college ever since. He finished his PhD in 2010, but continues to conduct research in the electric currents of the ionosphere, as well as rotorcraft aeroelasticity.
In the classroom, the Major is known for his interest in the subjects he teaches, and his passion for history. It is regular for Maj de Boer to open a class with a Winston Churchill speech, marking the anniversary of a significant historical event. Among cadets, he is a popular member of the Physics faculty and is appreciated for taking extra time out of his research to help students when they need it.