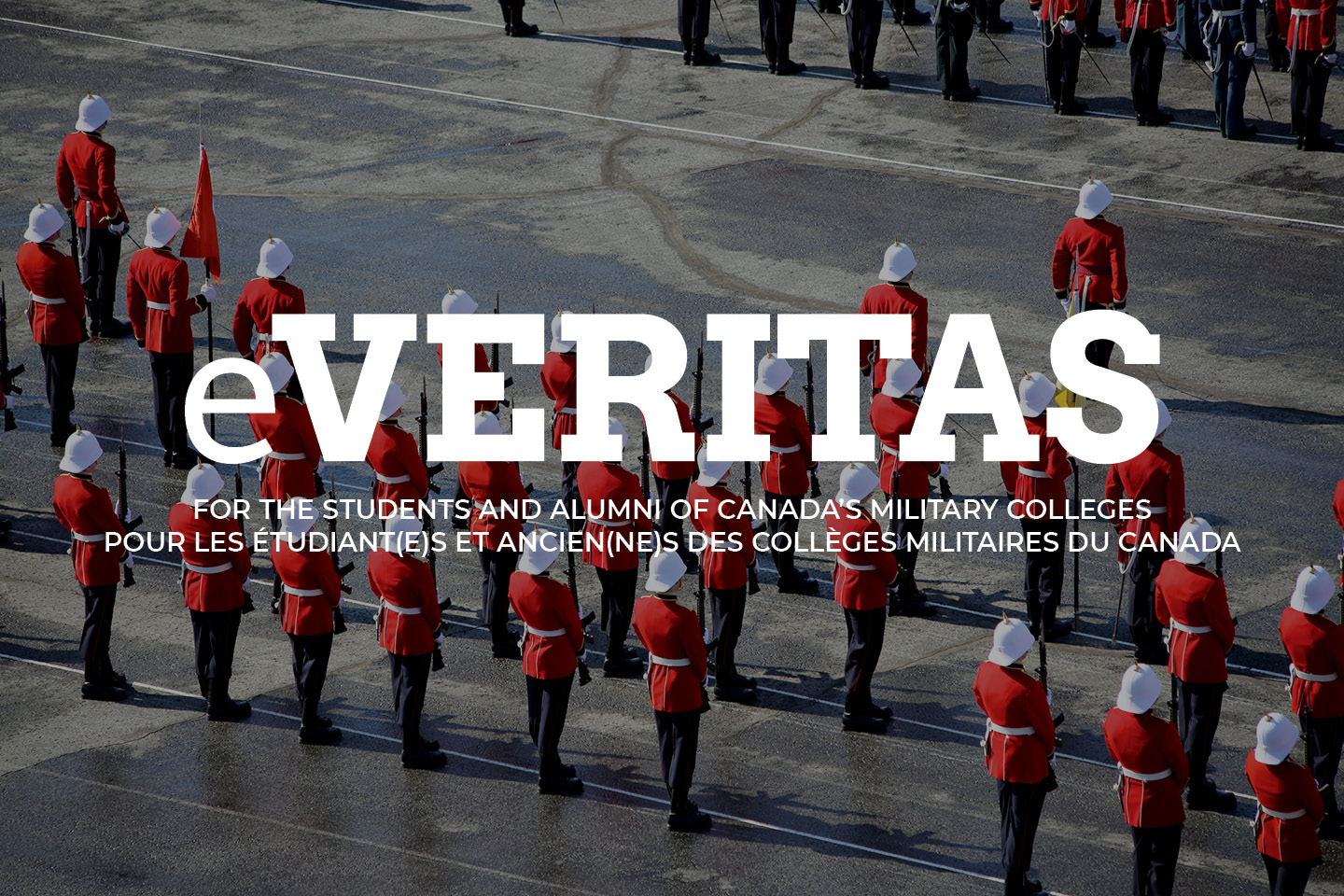 First Female Tactical Navigator A "Role Model for Cadets"
Article by 25752 OCdt (III) Christopher Lane, CWPIO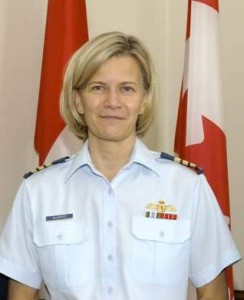 Before enrolling in PSE 401, Military Professionalism and Ethics, I had never been exposed to LCol Joy Klammer, the Deputy Department Head of the MPL Department. This course has proven to be unlike any I have taken before, where classes are typically dictated by class discussions on what it means to be a leader, on ethical dilemmas and the values and ethics we must embody as future leaders. Few would assume from LCol Klammer's modest demeanor that she has experienced these elements of military professionalism through a truly remarkable career, which has given me a better appreciation to the huge variety of opportunities open to us as soon-to-be junior officers in the CF.
After completing her BA in Psychology at Simon Fraser University, LCol Klammer started her career as an Air Navigator, spending 12 years flying in the CP140 Aurora out of 19 Wing Comox. She distinguished herself as the CF's first female tactical navigator, standing out in a male-dominated group. To this day, there is no doubt in LCol Klammer's mind that the West Coast is still the best coast.
LCol Klammer was delighted to learn that she was applicable to take on a Masters in Psychology as an air navigator, and took on her two year program at the University of Calgary. She focused on team psychology and group dynamics, which she would later build on during her PhD in industrial organizational psychology at University of Western Ontario.
After a short 3-year stint teaching at RMC, LCol Klammer moved into the field she would pursue for the rest of her career: personnel selection. Highlights from this stint in her career are numerous. She took part in a research unit in Ottawa designed to adapt the selection system of Military Police personnel, with the goal of revamping the negative perception of MPs at the time. She had a great experience with JTF2, working on their selection process and also getting involved in conduct after capture training.
After another stint with the MPs and completing her PhD at UWO, LCol Klammer returned to the conduct after capture center. She worked on the methods of teaching psychological techniques to those with valuable information at risk of being captured. She was then unexpectedly sent as a CF representative with the Department of External Affairs to Somalia for 6 weeks as the OIC of the recuperation of Amanda Lindhout. Lindhout was a Canadian journalist who had been captured and held ransom under extremely oppressive conditions for 15 months, and LCol Klammer takes pride in her role of transitioning her back to normal life.
LCol Klammer would eventually return to RMC in January 2010, and was welcomed with open arms by Commodore William Truelove back to the RMC team: "She brings tremendous operational and professional experience and we are thrilled to have LCol Klammer at the College and look forward to working with her," he said.
LCol Klammer leaves a mark on all cadets who she is exposed to with her positive attitude, enthusiasm and genuine interest in her job and in the students she teaches. Most of all, LCol Klammer is a team player, and understands the importance of her role in shaping us into professional and ethical leaders of the CF. Her classes are a pleasure to attend, and her modesty and selflessness make her a great role model for us to strive for.