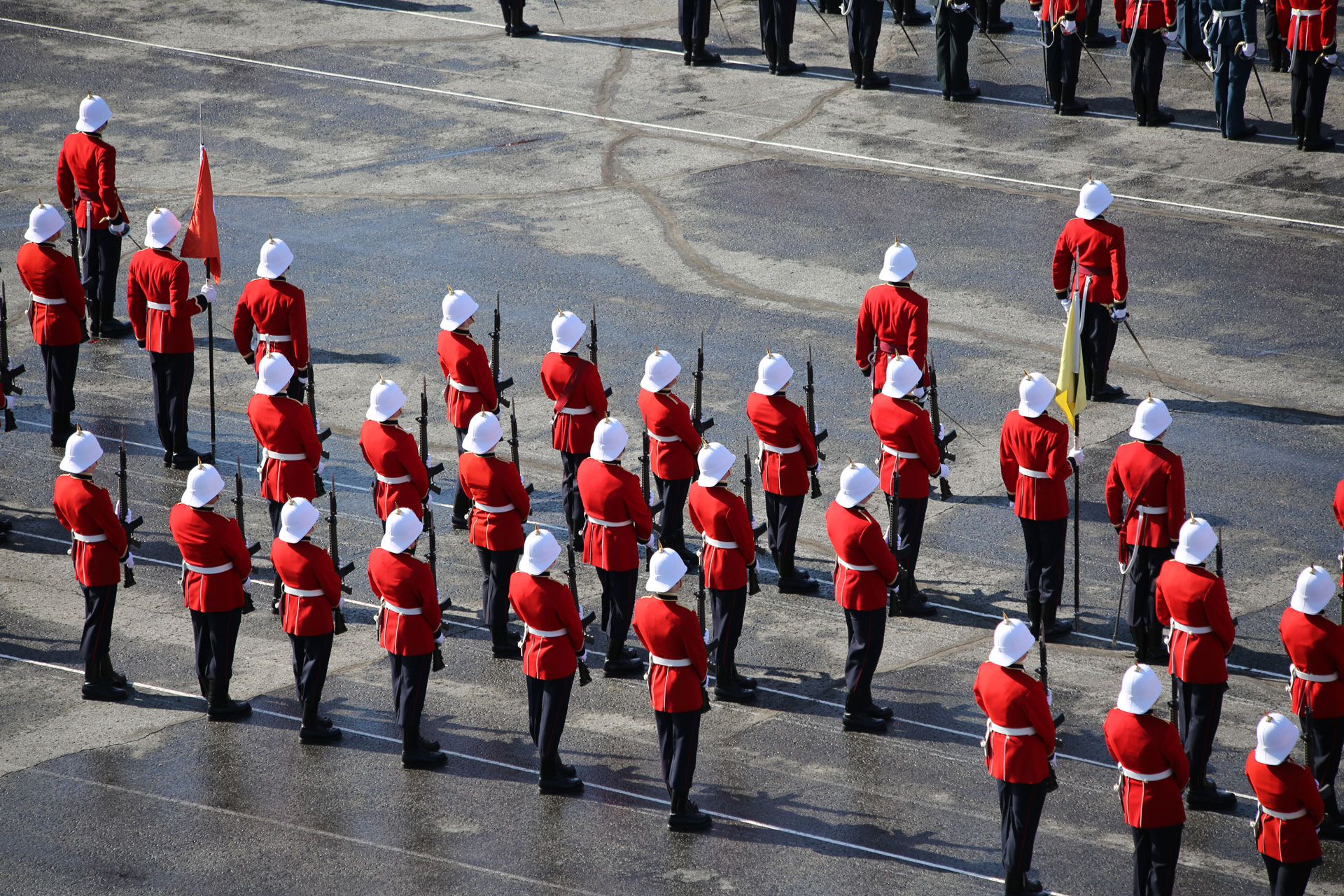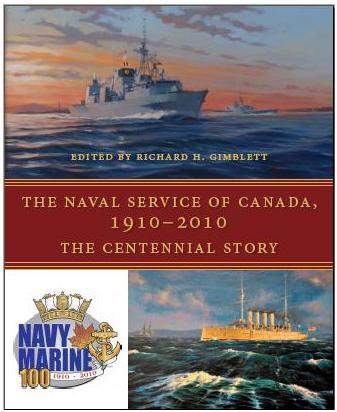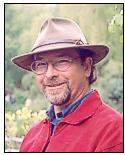 Canada proudly celebrates 100 years of naval service in 2010. This lavishly illustrated commemorative volume chronicles the full century of the Canadian Navy as a proud national institution. The editor, 12173 Doctor Richard Gimblett (RMC 1979) is the command historian of the Canadian Navy and past president of the Canadian Nautical Research Society. A former serving officer, he is the author of studies on Canada's role in the Persian Gulf and a contributor to Volume I of the official history of the RCN (1867-1939). The foreword is by H24575 Governor General Michaëlle Jean (as Commander-in-Chief of the Canadian Forces) and the 11 contributors are highly recognized authorities on their particular period.
http://www.navy.forces.gc.ca/centennial/3/3-c_eng.asp?category=121&title=261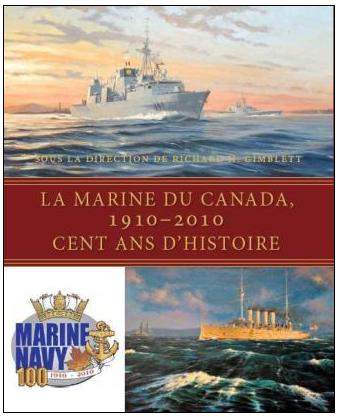 La Marine canadienne aura 100 ans en 2010, et le Canada est fier de célébrer cet anniversaire. Cet ouvrage commémoratif, richement illustré, est une collection d'articles, tous écrits par d'éminents historiens spécialistes de leur période, sous la direction de 12173 Richard Gimblett, Ph. D., (RMC 1979) historien du commandement de la Marine canadienne et ancien président de la Société canadienne pour la recherche nautique. Ancien officier de marine, il est l'auteur d'études sur le rôle du Canada dans le golfe Persique et il a contribué au volume 1 de l'histoire officielle de la MRC (1867-1939). L'avant-propos est de la H24575 Gouverneure générale Michaëlle Jean, commandant en chef des Forces canadiennes. Chaque chapitre est consacré à une période de l'histoire de la marine : ses origines remontant à 1867, les deux guerres mondiales, la guerre de Corée, l'après-guerre, l'avenir; il y a aussi un chapitre sur les peintres de guerre et leurs œuvres.
http://www.navy.forces.gc.ca/centennial/3/3-c_fra.asp?category=121&title=261