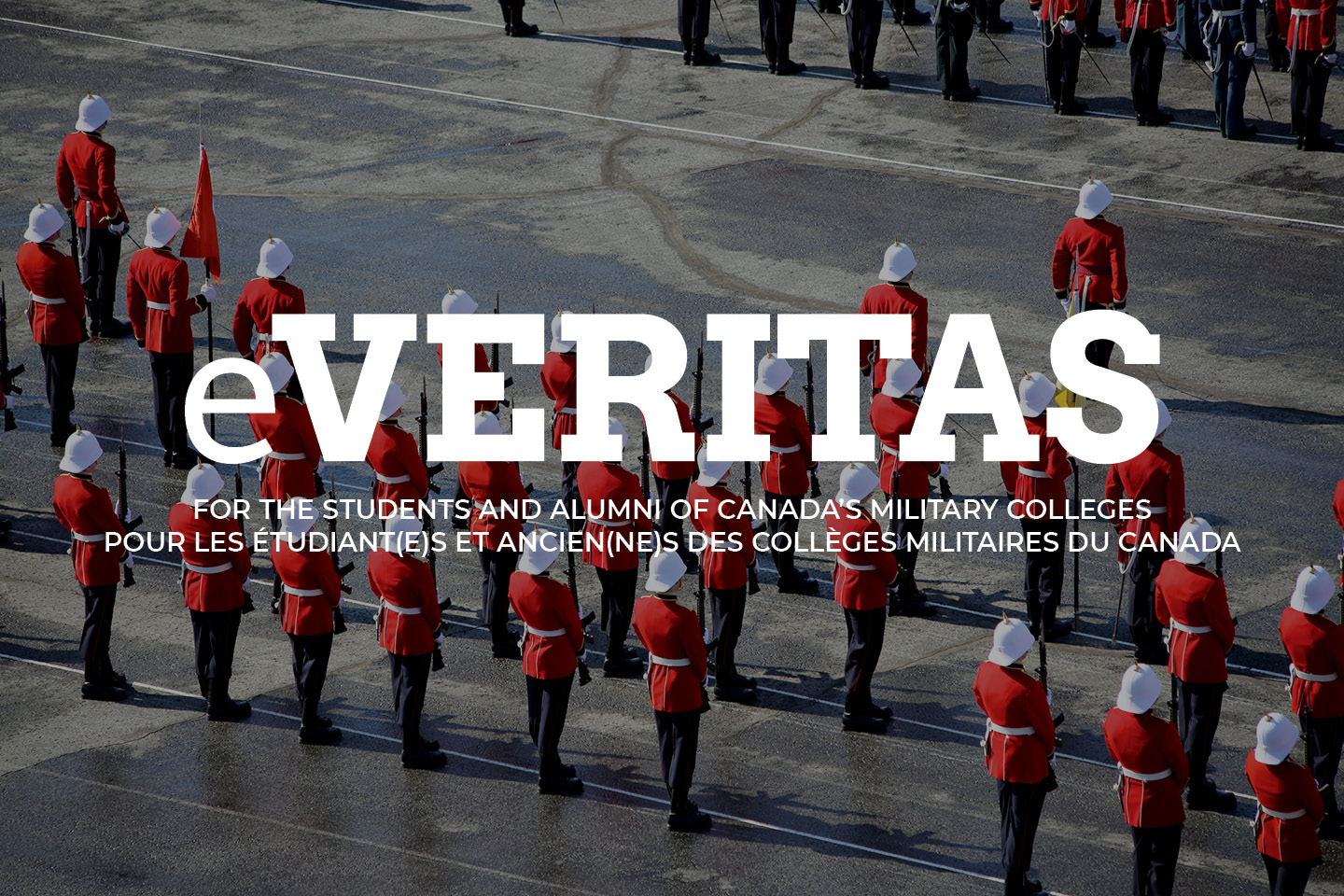 11002 Bill Sergeant: From Skeptic to Helping Needy Children Around the World
By CLAUDE SCILLEY
More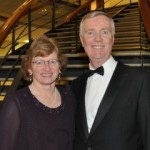 Bill Sergeant recalls being skeptical at the start.
"When I first thought about it," Sergeant said, remembering the mixed emotions he had as a graduating high school student about the prospect of coming to Royal Military College, "it was like, 'Hmmm, OK, I've got four years of university, four years' commitment (to serve).' To a 17-year-old, that was half my life ahead of me, and I was thinking, 'Oh, my gosh, is this what I really want to do?'"
Throughout a military career that eventually spanned almost 40 years, it became clear that it was, indeed, what he wanted to do. That doesn't mean the doubts ever quite left Sergeant, but it does speak to the good timing that always seemed to make those doubts go away.
"Every time you thought, 'Oh, gosh, maybe it's time to go out and get a job as a civilian engineer,' (someone would say), 'How'd you like a posting to California to Lockheed to take a systems analyst course on the CP-140 that we're just introducing in Greenwood,' and I'd say, 'Hey, I can do that.'"
It was much that way when Sergeant got what he now refers to as "the most enjoyable three years" of his career as an aerospace engineer. He'd been part of a team that opened the software development unit in Greenwood, N.S., when he was posted to Winnipeg with the ADAM project, compiling aircraft data for aerospace maintenance. He'd been promoted to major and given a choice: Take over the project or go to the U.S. to be part of the CF-18 implementation team.
"I said, 'Excuse me, what sort of trick question is this?'" Sergeant recalled. He was given six months to complete the work in progress at Winnipeg and then went to Washington to be part of the Canadian Defence Liaison Staff, working with counterparts from the Royal Australian Air Force, the U.S. Navy and the Spanish Air Force, three other service branches considering the purchase of the F-18 fighter.
"It was a wonderful time," said Sergeant, who joined—and served as president for a year—the Washington Association of International Junior Officers. It was, he said, an eye-opening experience.
"It was at the height of the Cold War," he said. "We didn't trust the Warsaw Pact or the Russians and they didn't trust us, and yet we'd come together under this venue once a month. We had a lot of people from the U.S. intelligence services in WAIJO as well, and they would engage the Soviets as well as the Warsaw Pact officers in Russian.
"The rest of us were amazed, because we didn't think the Americans liked the Russians that much, and yet they had so many different exchange programs. One of the young ladies who was working for the U.S. Navy had been on a Russian exchange program for three months and she spoke sufficient Russian that she talked away to these guys for a couple of hours in Russian and I thought, 'Wow, the things you don't know about people.'"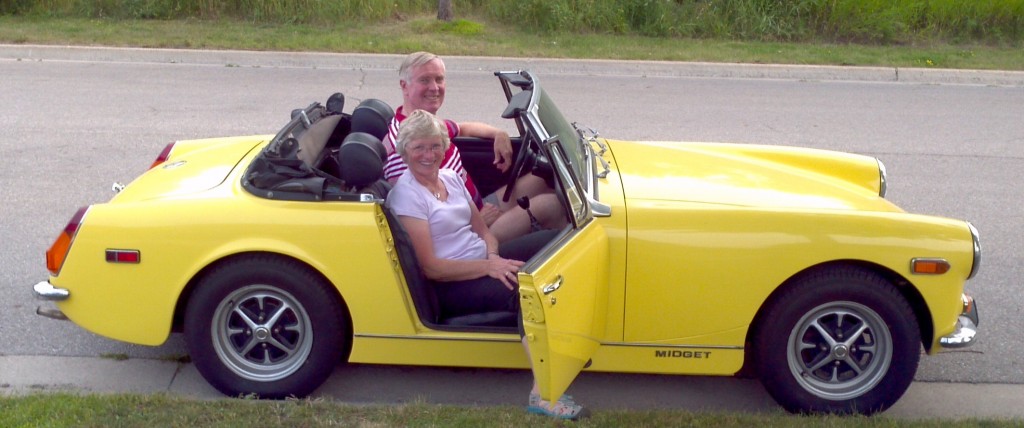 Sergeant now lives on the south side of Kempenfelt Bay at Barrie, Ont., with his wife, Monika, an air force nurse he married 37 years ago this summer.
He was part of RMC's freshman group in 1972, having heard about the college at a presentation at his high school in Tilsonburg, Ont.
"We had a recruiter come through when I was in Grade 12. They brought one of the local army orchestras, from the barracks in London, I think. They put on a big show in the gym and this young captain gets up in front of the audience and he says, 'You know, a lot of you are thinking about going to university, and have I got a deal for you: I can give you a full scholarship that will pay for an arts, science or engineering education, and you'll get paid while you're there.'
'I'm thinking, 'Holy smokes,' because at that point you're running through your mind, 'How am I going to pay for a university education?' because my parents didn't have a whole lot of money. I wanted to get an engineering degree, and when he said 'engineering' I thought, 'Well, let's at least go through the process of applying.'
"Then I got a phone call that said, 'Congratulations …'"
Sergeant wasn't totally unfamiliar with the college. His cousin, B.J. Forsythe, was in his fourth year at RMC—and captain of the football team—when Sergeant arrived in Kingston.
"He'd told me a little bit about it, how it was academically tougher than any other institution in Canada, along with the sports and the military," Sergeant said. "I knew it wasn't going to be something that was going to be easy.
"The clincher for actually going there was the recruiter had said you don't have to pay a cent back if you quit before your second year; if you don't really like it, if it's not for you. I thought, 'You know what? At least there's an out there.'"
For the first semester, Sergeant thought about that from time to time.
"I remember, along with the other 18 of us in T flight in Wolfe Squadron in first year, looking in the mirror for the first three months, going, 'Why did we do this?' but we were all in it together and we managed, through teamwork, to pull ourselves through the hardest part of that first year—getting used to being a member of the military, having discipline, having, in those days, fourth-years haze you at will."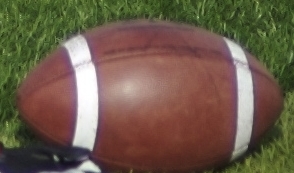 Sergeant played on the varsity football team in his first year and as soon as that season was done,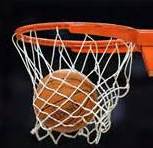 he was recruited for the basketball team. That would be his only season on the gridiron, but he stayed with the basketball team for all four years, and he said the role of sport in helping him to acclimate to college life, was "huge."
"It got me through RMC," he said. "We always seemed to be practising or on the go.
"The beauty of varsity sports was you got to know most of the fourth-years. The fourth-years, you knew by sight and by reputation which ones to avoid. Some of them took advantage of what limited powers they had. You learned how to play the game and you did what you had to do."
As basketball became the focus of Sergeant's athletic endeavours, it became apparent there was more to being on the team than just showing up at the gym. In his first year, it meant a daily trek to the Anderson Gym on the base. "We used to have to run from the college up to the Anderson Gym, then we would practise for pretty well two hours, and then run back to the college, because, of course, you weren't allowed to be seen outside the college in sports strip without running.
"Especially in the middle of winter, we had pretty meagre track suits to run in, and they used to issue us with what we used to call the CF Cripplers. They were the old hard rubber running shoes. We would run up and back in those.
"I remember when we switched to the SAM Centre. Because of the new flooring we all ended up getting shin splints because of these shoes and the new rubber floor that we were playing on."
The Redmen were a good team in Sergeant's first year. Steve Lucas, who went on to be chief of the air staff, and Rod Capern were the two standout players. "We finished second in the (Quebec Universities Athletic Association)," Sergeant said. "It was an absolutely wonderful team, great guys to play with."
The team switched to the Ontario conference in Sergeant's second year. "We didn't do exceedingly well, Sergeant recalled. "Any time we went back to the QUAA for an exhibition game, we'd win those games, but playing against the Ontario university teams, the only one we ever beat was Queen's, and that was huge."
Sergeant recalled specifically the last game he played against Queen's, in the Bartlett Gym downtown. "In our fourth year, the whole of the cadet wing marched over to Queen's and we owned that gym that night," he said. "We had the RMC band in there; there was all this energy, and when we won that game, it was like we won the OUAA championship that year."
Ken Harvey was the coach of that team, and Tony Tasker, a first-team all-star that year, its best player.
For all the benefits of being a varsity athlete at RMC, however, Sergeant says there was a downside.
"Academically I was very strong going into the college," he said, "but dedicating too much time to varsity sports and not enough to my academics, they tended to suffer … which hurt later on when I tried to get into an MBA program at the University of Ottawa."
Curious as to why his application and that of a former basketball teammate, Ray Mackley, weren't being accepted, Sergeant asked to meet the registrar. "He said, 'Your marks aren't good enough even to be considered.'"
Sergeant offered to take a special entrance exam, and it turned out to be from a calculus course. "Ray got a 98 and I got a 99 on the course," Sergeant recalled, "and the registrar says, 'OK, explain to me why your undergrad marks were so poor.'
"I said we went to the military college. We played varsity sports, we did drill, we did French; we had the military side, academics—we had everything going on. We only had four or five hours sleep a night. He goes, 'You know what, anytime we get anybody from RMC applying now, I'm going to give their package a really good second look.'"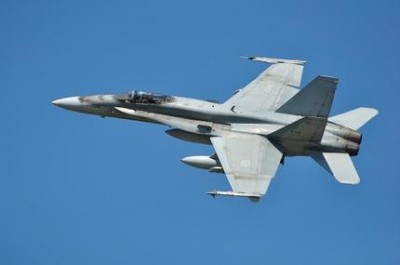 Halfway through the program, Sergeant was posted to Germany, and from there to Ottawa to participate in the fighter implementation program. It was while there in late 1989, working under Gen. Morton, that Sergeant remembers getting summoned for what would be an important meeting. "He goes, 'Gentlemen, the budget isn't what it once was. How long can we keep the CF-18s in service?'"
Sergeant and others in the directorate of air requirements met with defence scientists and came back about three weeks later with a report. "We said if we reduce the fatigue life expended to 0.909, which was the U.S. Navy's average service life—and we were well above that, flying at 50 feet in Europe and cranking and banking over and putting huge amounts of fatigue on the centre bulkhead—and if we reduce the number of flying hours per pilot … and you pull out of Europe, in other words, bring the 56 aircraft back, we can stretch the life of the F-18 out to 2017.
"When he was done asking questions, he said, 'OK, we're pulling out of Europe."
With the midlife upgrade for the CF-18 among the projects shelved by the budget cuts, the office was closed and Sergeant was sent to Germany, to attend the command and staff college at Hamburg. It was the first of his four tours in Europe, a stretch that included being part of the tactical evaluation team at Ramstein, assessing the operational readiness of NATO air forces, as well as organizing Partnership for Peace exercises with Warsaw Pact air forces. That involved establishing scenarios, writing reports and debriefing his counterparts at other NATO bases.
Retired now and living in Barrie, Bill and Monika have two daughters, Lee Anne, a registered dietician, and Erika, who recently left the Air Force, having done tours in Haiti and Afghanistan.
Sergeant remains active in the community. He recently retired as president of the veterans club of Barrie, serves as a director of the local RCAF Association, chairman of the St. John Ambulance community service unit and was a member of the international relations committee of the City of Barrie. With the latter, he was involved in twinning Barrie with Harrogate, the North Yorkshire town that during the Second World War was home to the RCAF's No. 6 Bomber Group.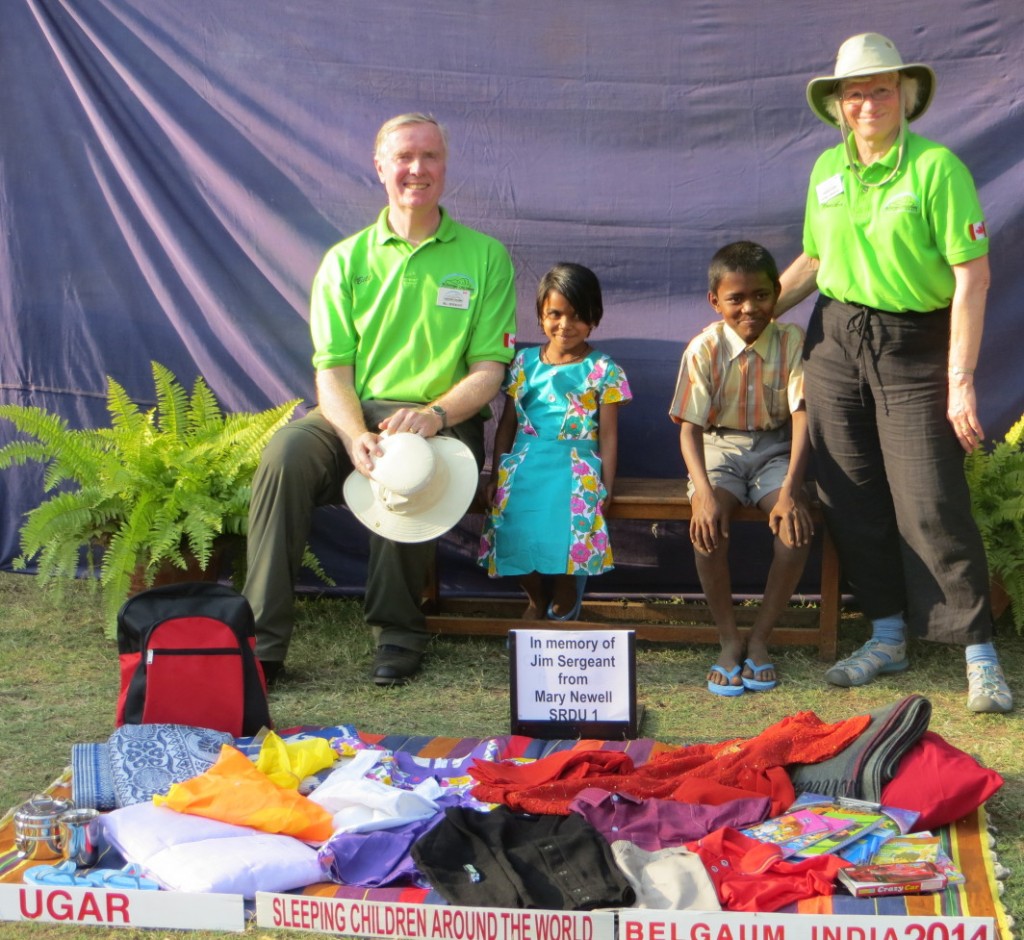 Sergeant is also a team leader with Sleeping Children Around the World, the charity founded by Murray Dryden, father of hockey goaltenders Dave and Ken. In March, Sergeant will be travelling to Mumbai for a month to distribute 6,100 bed kits, comprising two sets of clothing, a groundsheet, ground blanket, upper blanket, mosquito net and school supplies.
It's a busy schedule and Sergeant is delighted to have it.
"I've got a reason to put my feet on the floor every day."