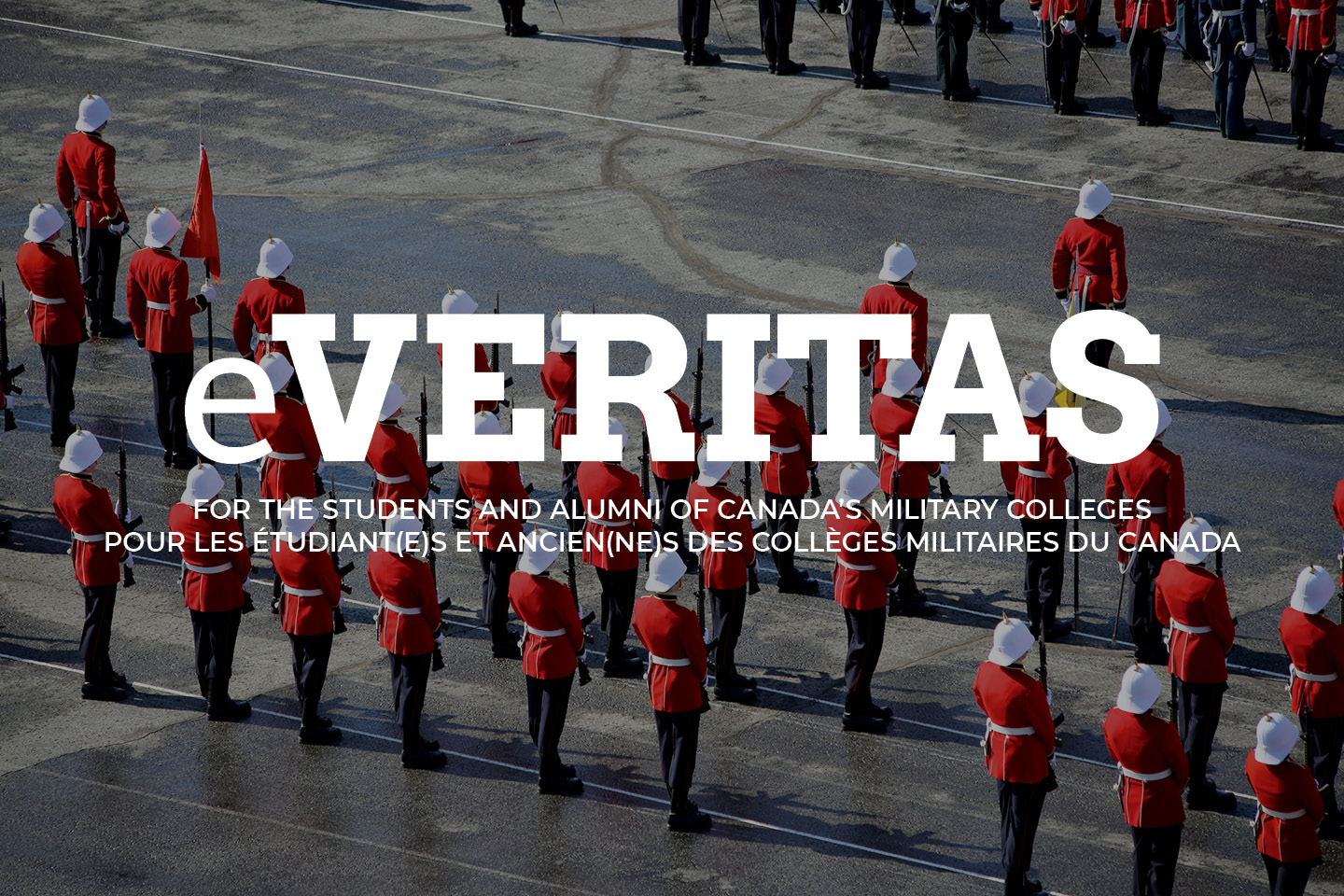 Dr Harry Kowal: The Corporal Knew Best
Article from various sources


To this day, Harry Kowal still doesn't know what made his father so sure that Royal Military College was the right place for his son to go to school.
He just remembers his father was right.
The prospect came up at the last minute. From high school, Harry had applied to attend Waterloo, Carleton or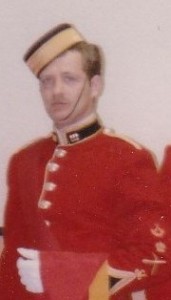 Queen's, and the conversation was around the student loan application. His father, a retired corporal, had been a firefighter in the Air Force. Kowal had a brother and sister, "and we didn't have a lot of money."
"My dad convinced me to give RMC a try," Kowal said, "and he said if you don't make it to RMC, I'll support you the best I can."
Kowal didn't initially get into RMC, but he was accepted for ROTP at a civilian university and he headed west that summer for basic training. When he arrived, he made friends with a fellow named Graham Sinclair, who was on his way to Royal Roads. "He talked a lot about Roads and I thought, 'Military College? Maybe it's not so bad.'
"The second or third week my platoon commander called me in and said, 'Have I got a deal for you,'" Kowal recalled. "He said, 'How would you like to go to RMC in Kingston?'
"I said, 'Well, can I go to Roads?' and he said, 'I'll tell you what: In this hand I have a ticket to RMC in Kingston, and in this hand I have a ticket home. What would you like?'
MORE…
"So I said, 'Well, I guess I'll go to RMC.'"
Guess what?
It didn't take long for Kowal to appreciate that his father was right.
"By the early fall I wrote my dad an apology letter," Kowal said, "and I wrote, 'I don't know what you knew, but this place is the place for me.
"He still has the letter."
Kowal not only enjoyed his time as a cadet, he's deeply enjoying his time back at the college these days as its Principal. "It's a privilege," he says. "And it's been really busy. I learn more and more about our faculty and staff every day. There are some amazing people here and I really believe we are making a difference."
Born in Zwiebrucken, Germany to parents from Cape Breton while his father was posted overseas, Kowal grew up in Petawawa. "I tell people I'm from Petawawa, and they say, 'Oh, I'm sorry to hear that,' and I say, 'Why? Petawawa's a great place.'
He served in the army cadets as a youth and he believes discovering that same feeling of camaraderie he experienced in cadets in the sports he played at RMC is what truly connected him to the college.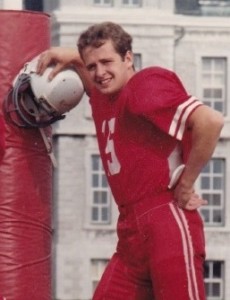 Kowal had been a cross-country runner in high school and he'd played pickup football with friends but he had, as he says, "no real football skill." Still, a classmate, Karl McQuillan, convinced him to try out for the Redmen and Kowal agreed. When Karl came to me and said, 'Why don't you play football?' I said I'd never played football before. When he said, 'Well, you get out of parades,' I thought I'd give it a shot."
When tryouts were finished, "through some stroke of luck," Kowal had made the team. "I remember being ecstatic," he said, "but I never thought I would see a game."
In sport, however, things have a way of changing quickly. As the team prepared for its first game, two of the team's top receivers went down with injuries and suddenly, Kowal was going to play. "I think the coaches thought I was a football player," he recalls. "but I was petrified."
Kowal vividly recalls the first play of his first game. He was on the kickoff return team, one of two deep men in what was a triangle formation. His buddy, Karl McQuillan, was at the top of the triangle, just ahead of them. "I was very nervous," Kowal said. "I'd never been on a real football field before, and I wasn't sure what to do if they kicked the ball to me.
"Karl just kept saying, 'Just follow me; don't worry, I've got this,' and when the kickoff happened it looked like it was going right to Karl, but he didn't get to the ball in time so it bounced in front of him, over his head and in a pure run, into my hands."
Now Kowal has the ball, and he looks up to see a wall of blockers in front of him, a special kick-off return formation that is designed to give the return man a clear path up the sideline. "I remembered the coach saying, 'If you get the ball, run along the wall,'" Kowal said.
"To this day I can remember people cheering along the sideline," Kowal says. "I made it past midfield. I can't remember how far downfield I made it but it was the kicker who got me. I was only 135 pounds, so I don't think it took any effort for him to haul me down but on my very first play, I almost scored a touchdown.
Kowal played for the Redmen for the next three years and his last play was almost as memorable as the first. He was sent in to fake a punt and, as it turned out, he threw the last forward pass in RMC football history. The game was in Toronto.
"I remember the game very well. We were down by more than one touchdown with only one play remaining" Kowal said, "we had the ball and the coach calls time out. I had punted a couple of times, but I hadn't punted routinely. The coach says, 'We're going to do a fake punt, so, Harry, I want you to throw the ball, and I want you to throw it to Larry Biggin; he's going to go down, out, and down.'
"I didn't appreciate the significance of it at the time, but when you think about what you contribute to a sport, the fact that the coach would actually say, 'We're going to let Harry do that,' I've thought about it often and that's a pretty significant gesture. (At the time) I was just focusing on making sure I made a good pass so that we could get a touchdown, one last time for the team."
The rest of it plays in Kowal's memory bank in slow motion. The snap was high, he recalls, and he was barely able to bring it down. When he landed, the onrushing opponents were closer to him than he expected and there was no time to fake a punt. "All I could do was roll to the right," Kowal said.
"I knew right where Larry was going to be and I chucked the ball as hard as I could, and then the world went dark. I remember getting up and spitting dirt and then the game's over so we're shaking hands and we go into the dressing room. For a macho sport, there were a lot of tears, but then again this is the end of RMC football.
"The coach comes over and he slaps me on the knee pads and says don't give it another thought," Kowal continues. "He's kind of giving me a pep talk and I thought, 'Yeah, I get it, it's the end of football, but not the end of the world; there will be other sports and challenges,' and then he said, 'Besides, it was a helluva catch.'
"I said, 'What do you mean catch? Did he get it?'
"He says, "I thought Larry had it for sure but the guy who was covering him made a helluva catch."
'You mean it was an interception.'
"And then I wanted to cry," Kowal said. "The very last play in RMC's football history. A fake punt with a throw to Larry Biggin going down, out and down, I threw the ball and it was an interception. I was devastated."
Kowal waxes philosophically about it now. "Playing football or any sport for that matter, isn't always about winning though; everyone knows what to do when you win, you celebrate, it's easy" he said. "It's what you learn about losing; what you learn about your failures that is almost as important as what you learn from your successes.
"That's why a little bit of football carries with me everywhere I go; I learned so much from the wins and the losses. In fact, I learned a lot about leadership from my football experience: from our coaches and teammates, and from the people around us and on the other teams. You learn to work as a team and take responsibility for your actions and what it's like to push yourself and you learn to accept it when it is still not enough, you learn how to help others and that it is OK to accept help from others, you learn more about yourself than you thought possible."
Turns out, you also learn a little bit about diplomacy.
"I haven't told a lot of people this story," he said, "but I was recently telling it to the Vice-Chief of Defence Staff, Guy Thibault. We played football together, he was a great football player, and someone I very much looked up to (and still do). I said, 'Do you remember that last game and the last play was a fake punt?' I said, 'I remember the snap to this day because whoever snapped the ball snapped it high and I had to jump with everything I had just to catch that ball.'
"He looks at me and says, 'Do you remember what position I played?' I said, 'Hmmm, no.' He said with a smile, 'Centre—I snapped you that ball.'
"I said, 'Well, for the record, it was high.'" And we both had a good chuckle.
Kowal studied mechanical engineering at the college, and was seemingly content to be finished with school when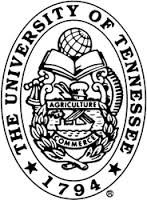 he graduated in 1984. "For me, RMC was about survival," he said. "I didn't believe I would embrace education ever again." Two and a half years later, however, a funny thing happened. "I got intellectually bored and so I applied for and was accepted at graduate school at the University of Tennessee Space Institute."
An aerospace engineer with experience in flight-test, Kowal's interests were in propulsion and aerodynamics. The Space Institute offered Masters programs in both. "Once I was enrolled, I wasn't restricted in how many courses I could take," Kowal said, and he undertook to complete two post-graduate degrees simultaneously. For one program, the full academic load was eight courses and a thesis; for the other it was 10 additional courses and a comprehensive exam. He did it all in two years and so enjoyed the experience that when his academic advisor suggested he pursue a PhD, Kowal was receptive. "I never thought of myself as PhD material," he said, "but I was doing research, which I liked, and I was motivated to continue with education."
Kowal completed his doctorate over the next seven years while working at his full-time job, which at the time spanned his posting in Cold Lake, Alberta and RMC, Kingston. During his time in Cold Lake at the Aerospace Engineering Test Establishment, he had to write a comprehensive math exam in Tennessee (having completed the engineering portion years before). Fortunately, he was able to convince his Commanding Officer to allow one of the pilots to fly him there to do so. That first night they got as far as Nebraska, with plans to complete the journey the next morning.
Then began an adventure that few of his fellow doctoral candidates would ever share.
"I've taken the courses, studied for months and we're on the button of the runway," Kowal recalled, "and the jet's stand-by compass wasn't working." So we were unable to take-off and the pilot starts to taxi off the runway, but as he starts to turn it brings the compass to life. "Before you know it," Kowal said, "we were airborne."
They arrive over top of Nashville, Tennessee and over top of a huge rain storm and the pilot and his suddenly panic-stricken passenger find themselves in a holding pattern at 10,000 feet. "We were circling and circling, and looking at our fuel gauge," Kowal said. Finally, we were given approval to try an approach using our non-dimensional beacon and we start corkscrewing our way through the clouds.
"At 700 feet, (we see) nothing; 600 feet nothing, at 550 we came out of the clouds and we're looking around, and we find a runway," Kowal recalls, "but it's not our runway and we have to fly low level following a roadmap, and I'm literally telling him, 'Turn left at these lights,' 'Turn right,' and I guide him the way I would a person in a car, to the runway we need to be at.'
Kowal has a friend waiting to drive him to the university and when he gets there, he's still wearing his flight suit and flight jacket, and the marks on his face from his mask are still quite apparent. "I go into the exam hall and everybody looks at me like I've got two heads."
As it turned out, the professor invigilating the exam is the one who convinced him to take on the PhD, and he just so happens to be a retired lieutenant-colonel in the Air Force. "He looks over at me and says, 'Harry, I am glad to see you made it.' He said, 'But you don't look like you're having a good day. Do you want to grab some food or a coffee.' I said, 'Sir, I have a four-hour exam, and two hours are gone. I've got to get at it.
"He says, 'You know what? I will make sure you get your four full hours.'"
Kowal passed the exam and resumed a career that often put him in the back seat of an airplane being tested. "You learn a lot about aircraft handling qualities," Kowal said. "and you really learn some hands-on skills, but when things go wrong, it's great to be flying with a test pilot."
The last few years of Kowal's career in the Forces was a bit of a whirlwind, even for the typically nomadic life of an airman: Five moves in six years. No worries he offers, I had some amazing opportunities. I served as Wing Commander in Borden as a Lieutenant-Colonel and when posted was promoted to Colonel as A4 Maint in Winnipeg. During this tour, I had the opportunity twice to go to Kandahar, Afghanistan for Staff Assistance Visits to help the build of a helicopter capability in theatre. I even flew in the Chinook in theatre. After Winnipeg came a one-year course at the Centre for Defence and Security Studies in Australia, where he learned about working at the strategic level and about the Asia-Pacific region. Upon return to Canada, he was sent back to Cold Lake, where he was the first aerospace engineer to command the Aerospace Engineering Testing Establishment. I got to work with flight testing again," he said. "I flew 30 times in one year. It was amazing; the people, the projects—I felt like I was doing something I was meant to do."
A year later, he was on the move again. From Cold Lake, Kowal was promoted—he was now a general—and was sent to Ottawa as the Director General Military Careers. That meant he was close to the college when his god-daughter graduated from RMC, and it was pure fate when he stumbled across the job opening for Principal at RMC." "When I think about contributing and giving back to the institution that gave me so much and so much to so many, an institution that I believe in, to think that I could be Principal was exciting to say the least. "I even thought to myself, 'I'm not really ready to get out, I've been in for 33 years, I've got lots left.' Kowal discussed the possibility with the Chief of the Defence Staff, Tom Lawson, who had himself once been commandant at RMC. "He thought it was a pretty good idea," In the end, Kowal counts himself quite fortunate to get a call from Peter MacKay, then the Minister of National Defence, who offered him the job.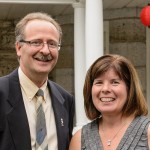 "After 13 moves in uniform, on 1 August 2013, I became the 13th Principal of RMC." Though he may never have thought it possible early in his career, Kowal said being the Principal at his alma mater is "my dream job." "But this would not have been possible without the support of my wife, Cheryl, who I am very proud of. She is a registered nurse and has had quite a career of her own (despite our many moves). With each move, came the challenge of finding a new job and with each job came new skill sets as a nurse. She started in Ottawa as a graduate of Algonquin College and in Cold Lake expanded her experience. In Kingston, she went to St Lawrence College and became qualified as a Critical Care Nurse. In Greenwood, she increased her qualifications to working in the Operating Room and in post-operative care. In Barrie, she worked at the Royal Victoria Hospital. In Winnipeg, she completed her degree, finishing top of her class and earning the Medal of Excellence. The second posting to Cold Lake was good for Cheryl as well, where she started her teaching career at Portage College. She continues to teach with Portage from a distance and she is also working on completing a Master's degree.
Kowal and his wife have two daughters—Sarah, a graduate of the Randolph Academy of the Performing Arts in Toronto and lives in Vancouver, as she continues to pursue her dream in the performing arts, and Stephanie who graduated from the music program at Queen's and teaches piano as she pursues her goal of composing music scores for film.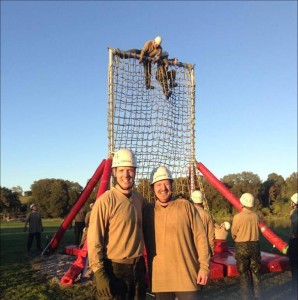 To this day, Kowal remains a strong advocate of the role of fitness in his own life and the campus life at RMC. People can't do what they're expected to do, he says, if they're not in shape and this applies in spades to Cadets. Playing sports, especially competitive sports, adds a dimension to your challenge at RMC. Some people do so much better because they play a rep sport. "It's the old adage, if you want something done well, you give it to a busy person, and I think it's because they're used to doing things at such an elevated pace."
"Fitness is also one of those things that allows you to deal with stress, to have the capacity to work long days, to be successful," he said from an office in the MacKenzie Building that overlooks the parade square and the field where he and many others enjoyed playing football many years ago. "Besides, if you don't look after yourself, look after your health, it's pretty hard to look after others."