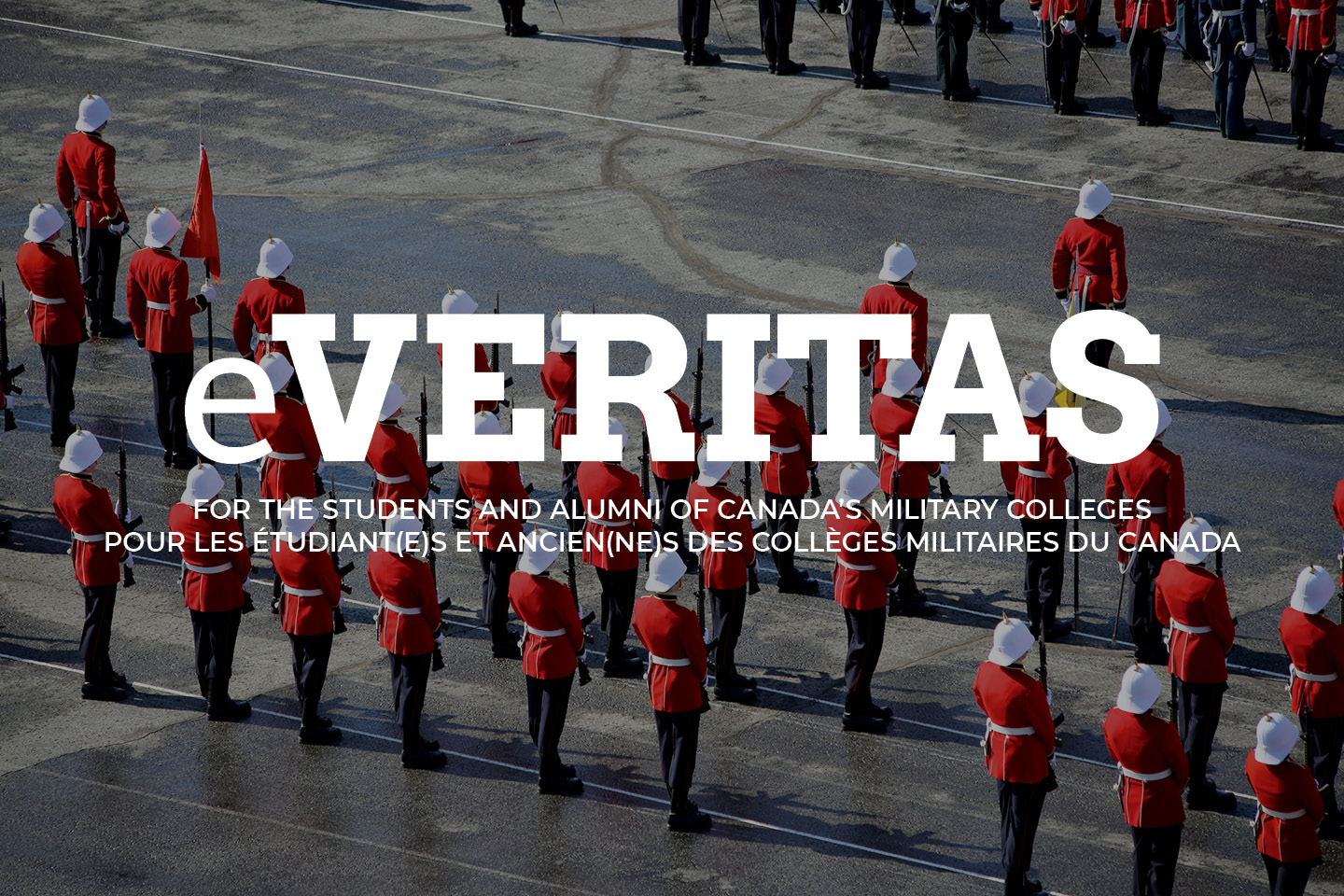 …Reflects on Time as RETP Cadet
Article by 25366 Mike Shewfelt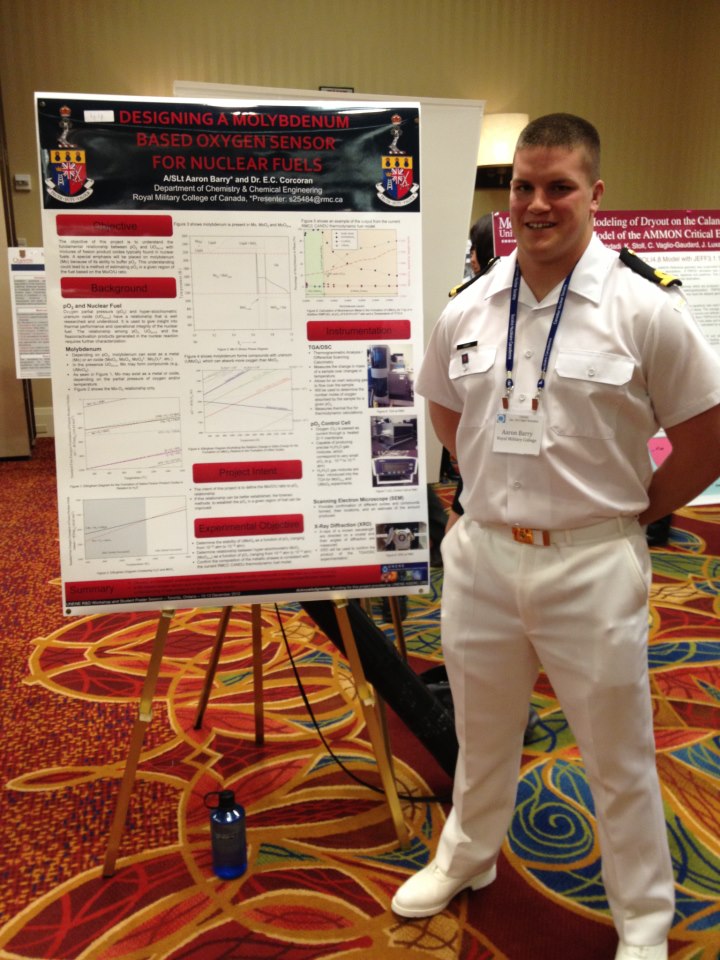 In his final year of high school, 25484 A/SLt Aaron Barry never considered RMC as his university of choice. However, after an RMC rugby player asked his sister to the RMC Christmas Ball where she was introduced to Sean McDonough, RMC Rugby Coach, he was invited to tour to the College. "I fell in love instantly," he says, "and the rest is history."
A/SLt Barry started at the college in 2008 as a Reserve Entry Training Plan (RETP) Cadet in 12 Squadron. He played on the Varsity Rugby Team for all four years his time at the College and captained the team through the 2010-2011 and 2011-2012 seasons. For his efforts, he won the Whittaker Cup for best captain of an RMC Varsity Team in 2011-2012. He was an OUA All-Star both years he was as a captain, as well. A/SLt Barry was a First Year Orientation Period (FYOP) Cadet Section Commander (CSC) and the Deputy Cadet Squadron Leader for 12 Squadron in his Third Year. He was also the Deputy Cadet Wing Commander (DCWC) in his Fourth Year. A/SLt Barry graduated in 2012 with an Honours Chemistry Degree and a minor in Life Science. At grad parade, he won the Canadian Defence Academy (CDA) Profession of Arms for Excellence in Military Professionalism award.
A/SLt Barry has mixed memories of being an RETP Cadet. "Being an RETP cadet," he says, "it was not always easy seeing your friends being paid to do the same thing as you. With no commitment to service after graduation, however, I was able to immediately start my post graduate work under the supervision of Dr. Emily Corcoran and Dr. Jennifer Scott. I am working towards my Masters of Science in Nuclear Science." His project focuses on the thermodynamics of the Molybdenum-Oxygen and Molybdenum-Uranium-Oxygen systems. He experiments with the stability of different compounds under different partial pressures of oxygen and develops a computer model for these systems. This information can be used to help improve existing thermodynamic fuel models for nuclear fuel.
In addition to his post graduate studies, A/SLt Barry continues to be a part of the RMC varsity rugby team; he won a third OUA All-star award for the 2013-2014 season. If all goes well, he will be playing his seventh and final season this coming fall. Thankfully rugby is not a CIS sport and there is no eligibility time limit. He is also a Class A reservist at HMCS Cataraqui where he serves as the Boatswain Divisional Officer.
A/SLt Barry's plan is to graduate by winter 2014 or spring 2015 and get a job in the nuclear industry. His dream job would be to work at Ontario Power Generation or Bruce Power and apply the knowledge he gained at RMC. He is also interested in nuclear laboratories such as Atomic Energy of Canada Limited or Stern Laboratories. Alternatively, he would like to apply his chemistry skills in manufacturing and processing. He loves his coursework but is also excited by the thought of being done school and working full time. A/SLt Barry looks forward to whatever the future holds.