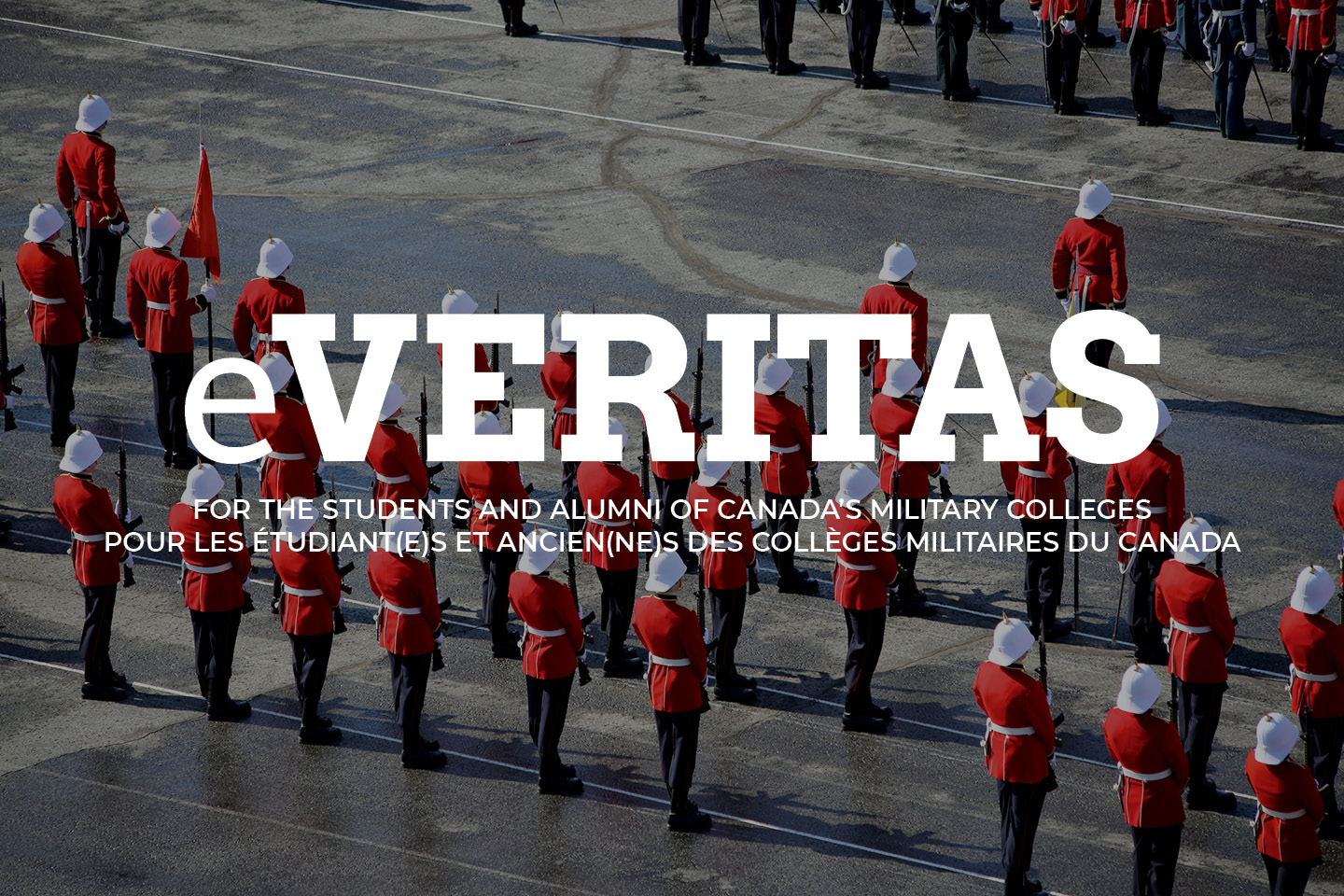 One on One
Article by: 26972 OCdt (II) Chantel Fortier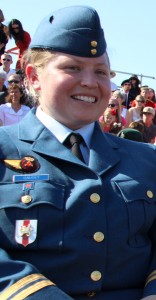 The third addition to the Seven Day Diary was Captain Gaudet, the Squadron Commander of 3 Squadron. An AERE officer specializing on Griffon helicopters, Captain Gaudet provided a fresh perspective on the role of Squadron Commander at RMC – her second posting since completing her occupational training.
Before arriving at RMC, Captain Gaudet served at 1 Wing, managing maintenance for the Griffons. "It's similar to managing the Cadets," she said, smiling. "83 Cadets – 83 helicopters, each with their own administrative needs, qualifications and applications." Hoping to get posted to Gagetown, she is nonetheless enjoying her position as a Squadron Commander. Specifically, the opportunity for mentorship – a hands-on experience with the third- and fourth-years that will soon be leaving the College to manage units of their own.
Like many of the other SCs, Captain Gaudet's path through the Forces is wildly varied with the familiar story of the cadets at RMC. She began as a Direct-Entry Officer, immediately going through Basic training and progressing into her occupational phase training. As one who did not have the RMC background, she came to the College fresh to many of the campus' traditions, an experience of which she has come to especially enjoy. Indeed, she enjoys a special bond with 3 Squadron, encouraging a friendly talking policy that invites Cadets of all years to visit and share their problems – or successes. Captain Gaudet explained that having the ability to share those concerns before they turned into real problems was a crucial preventative measure officers must be prepared to shoulder. Not only did it provide a bond of trust between superior officers and their subordinates, but it helped clear issues before they began snowballing into other areas of College life – a very real threat in the fast-paced schedule of the cadets.
At the end of the day, Captain Gaudet is a friendly, open SC seeking to provide the example of officership she herself would follow.
Monday 27 Oct
– 0800 Work on morning emails
– 0930 meeting with cadet
– 1000 Meeting with Div comd
– 1130 Lunch
– 1300 Finished file for PRB, Emails
– 1700 grocery shopping, dinner with roommate
– 1830 House cleaning
– 1930 Play with puppy Barley, Watch Gilmore girls on Netflix
Tuesday
– 0645 town hall with sqn
– 0900 G1 coord with other sqn comds
– 1000-1200 office hours for students/emails
– 1200 lunch
– 1330 physio off base
– 1400-1600 office hours and emails, general work
– 1645-1900 Chris Hadfield lecture
– 1900 Dinner with roommate, house cleaning
– 2000 Hang out with puppy and Gilmore Girls on Netflix
Wednesday
– 0800-1500Attended Dangerous Good Driving Training in order to be qualified to drive around ammunition on range days
– 1530 – Did yard work after work to prep for winter
– 1700 Had supper with roommate
– 1800 Babysat for a friend
– 1930 Puppy time
Thursday
– 0645 Attending division morning
– 0900 Finished testing for dangerous goods course
– 1000 visited old place of employment at 1 Wing HQ to discuss issue with OR
– 1030-1200 Office hours
– 1200 – division coord in Currie
– 1300 – Div meeting with just staff
– 1430 – 1700 mess meeting
– 1700-1830 meeting with cadet
– 2000-2100 Ball hockey in town
– 2100-2230 – pumpkin carving with roommate
Friday
– 0630-0800 breakfast and walk the dog
– 0900 walk through and candy delivery of sqn
– 1200 – lunch with SCs
– 1300-1500 offices hours and emails
– 1800- 2100 trick-or-treaters at home
Saturday
– 0800-1200 shopping for Halloween Party
– 1200-1330 lunch with friends
– 1330-1700 prep for Halloween party
– 1900-? Halloween and House Warming party with friends
Sunday
– 1100-1200 Puppy class
– 1200-1600 cleaning the house post-party
– 1600-1800 watch TV with roommate
– 1800 walk with puppy
– 1900 talk to family back in NB
– 2100 early to bed!
 7 Days in the Life of a Squadron Commander – Pt I