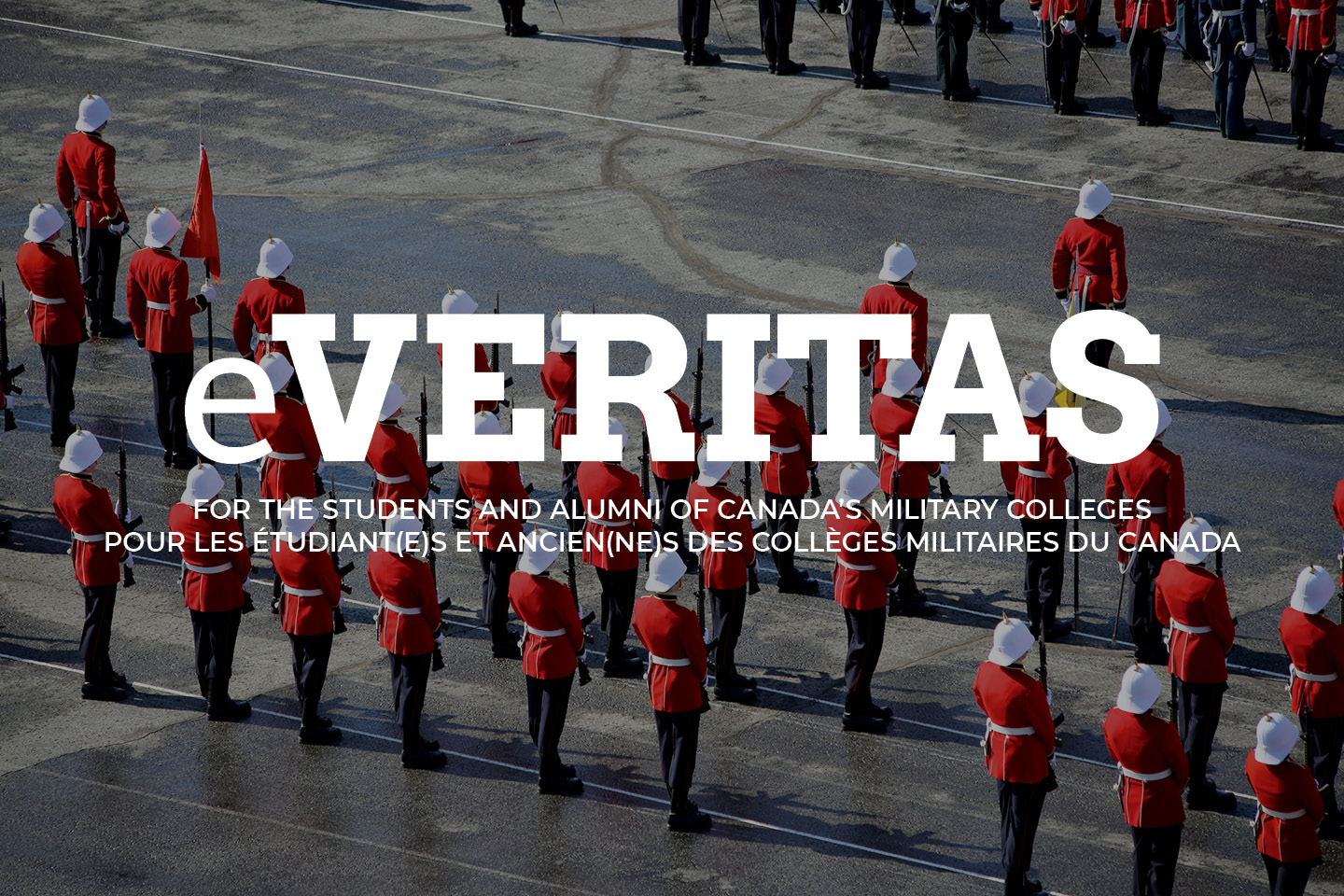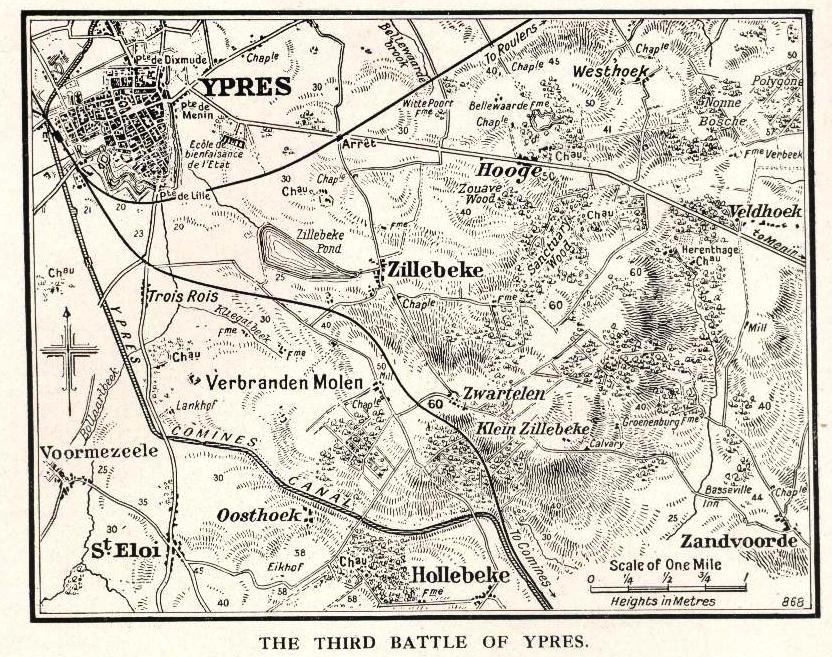 "Are You a Burial Party?"- A story from the Great War
introduced by: 8057 Ross McKenzie, Curator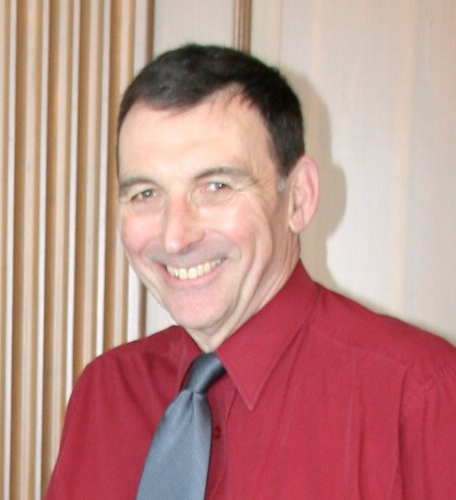 For the very first issue of the RMC Review, published May 1920, the Commandant, 151 Major-General Sir Archibald C. Macdonell, KCB, CMG, DSO, submitted a short article that appeared as: "A Night in the Salient- Hooge Sector: After the Battle of Sanctuary Wood, By the Commandant". In the Editorial Notes to that first issue of the Review, the editor, Prof. W. R. Bridger, had made a plea for submissions – "success depends entirely on the assistance from present and past students," so, no doubt to set the example, the Commandant was one of the first.
Support for the Review aside, the article is of interest because it gives us some insights into the personality of General Macdonell who was known to his men as, "Batty Mac".
The 'night' in question would have been sometime soon after 16 June 1916. At that time Sir Archie was a Brigadier-General, commanding the 7th Canadian Infantry Brigade in the 3rd Canadian Division. The Canadian Corps, then consisting of just three divisions, was under the command of the newly appointed GOC, Sir Julian Byng, and was holding the eastern side of the Ypres Salient. The Salient had been held since 1914 with obstinate determination and at high cost. Bulging out into the German lines it was dominated by enemy observation and fire – an abattoir of Empire. What is known as the Battle of Mount Sorrel (2-13 June 1916) was just over and the Canadians were in the process of consolidating their front line. The Battle consisted of a major German assault on 2 June that had badly mauled the 3rd Division. This was followed up by a series of Canadian counter-attacks to regain lost ground against such objectives as Hooge, Hill 60, Mount Sorrel, Sanctuary Wood, Observatory Ridge and Tor Top. The 3rd Division's GOC, Major-General Mercier, had been killed on the first day of the Battle when he had gone forward on reconnaissance. He was replaced on 16 June by Major-General L.J. Lipsett, who was promoted from his former command, 2nd Brigade in 1st Canadian Division.
Although unnamed the, "new divisional commander," that features in Sir Archie's story is Major-General Lipsett.
Lipsett is an interesting study. He was an experienced British officer who came to Canada in 1911 as one of small number of Imperial General Staff Officers sent out to assist with Imperial military standardization. He was appointed General Staff Officer, Western Canada, responsible for overseeing militia training. In a series of training courses he meet, instructed and inspired many of the militia officers (including Arthur Currie) who would later serve in the Canadian Corps. Sir Archie –then a Lt-Col. and CO of Lord Strathcona's Horse in Winnipeg – one of the very few regular army units in the west- certainly worked with him, or, as he says in the article, "I knew the General of yore." In 1914, when Sam Hughes raised his fiery cross to call in volunteers for the First Canadian Contingent he granted Lipsett command of a battalion. Ironically the man Hughes appointed as his Brigade Commander was his former student, Arthur Currie. In the Battle of Ypres, 24 April 1915, when Canadian commanders were suddenly on a very steep learning curve, Lipsett's rock solid professionalism came to the fore. It was his Battalion that was the mainstay of the Canadian defence and it was Lipsett who gave the famous order to his men to urinate on handkerchiefs to get some protection from the chlorine gas. It was Lipsett who assumed command of 2nd Brigade when Currie left his HQ looking reinforcements (an action that was damned by senior British officers at the time and one that for some caused lingering doubts about his competence for command). Lipsett later took command of 2nd Brigade after Currie moved up to command the 1st Canadian Division. As noted above, he took command of 3rd Canadian Division, 16 June 1916, and he remained in command until September 1918 when he was reluctantly transferred back to the British army. A month later when visiting the front he was killed. His death isn't mentioned in Sir Archie's story but his recounting of the GOC's Irish superstitions on being mistaken for a burial party, "Much luck will come to me", is a poignant reminder to his original readers who knew full well that Lipsett was the last British General Officer to be killed in the Great War.
Two other unnamed officers feature in Sir Archie's story: the first, "Col. B. McL", is, 193 Major Bartlett McLennan, DSO, (RMC 1885-89; overlapping Macdonell's time at the College by two years) then 2 i/c of the 42nd Battalion. (Later, as CO of the 42nd, McLennan was KIA, 3 August 1918) and the second, "Capt. G.C. McD", is Captain George C. McDonald, MC, PPCLI, who, shortly after the events described, in July 1916, would be appointed Staff Captain for 7th Brigade.
 Click for better viewing