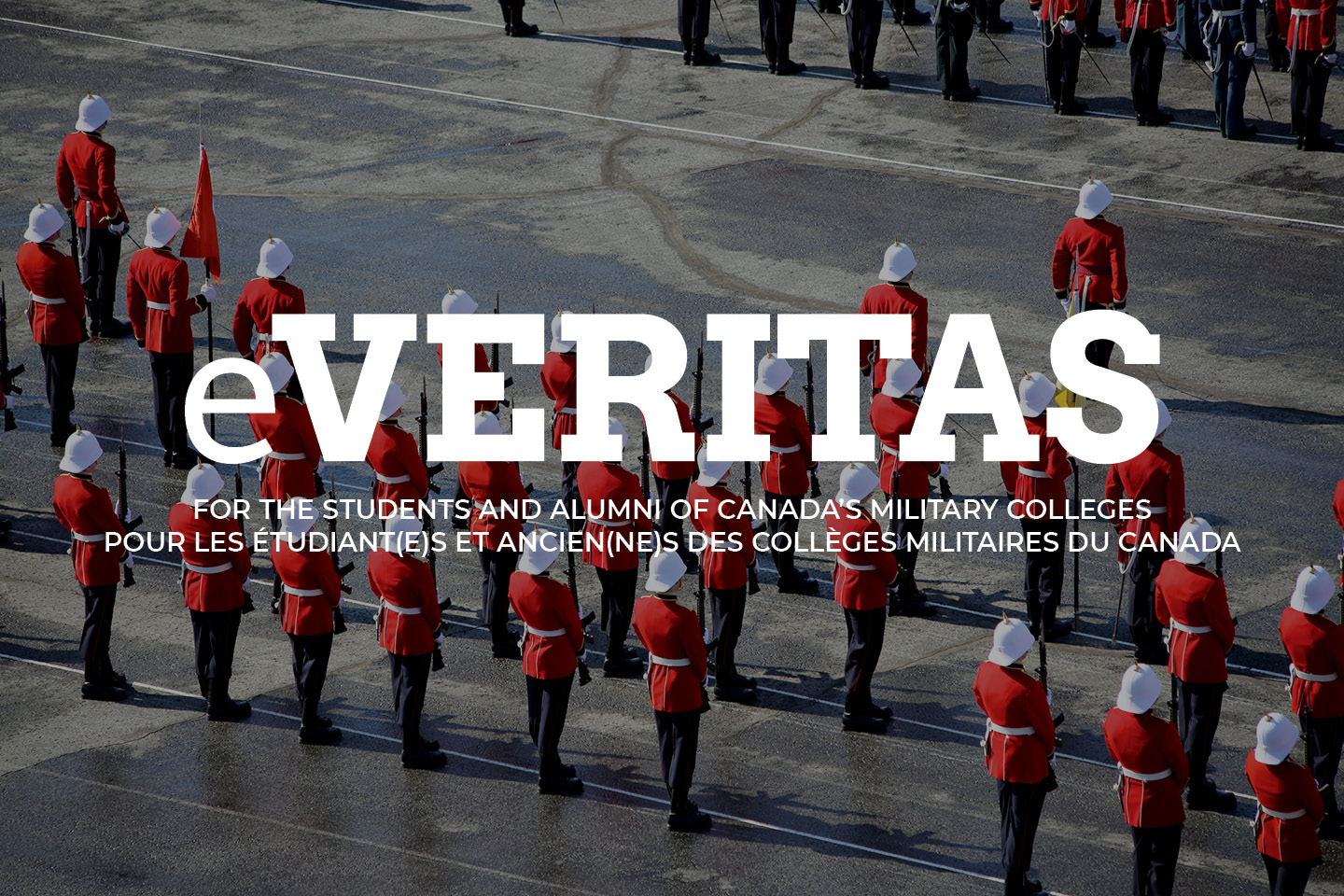 8926 Ray Hook: All-round good guy
By Steph Ochej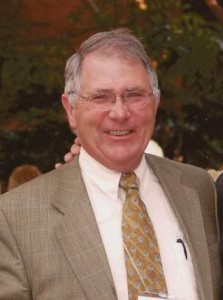 8926 Ray Hook grew up a self-proclaimed "army brat," so his first of many homes was located in Oakville, Ontario. Back then his claim to fame was that his was the first household on Normandy Drive to have a black and white television. His favourite posting as a kid was to Borden, where Hook was lucky enough—as any other former military kids will understand—to begin grade 7 and stay long enough to graduate from high school. "It was just an incredible time," the Oakville native remembers fondly.
Borden was where a young Ray began what would become a lengthy and fascinating career in the Canadian Forces. "I joined the army cadets…I went to the army cadet camp in Ipperwash in 1963, and I won the top cadet in my company. There were 1200 kids there in 12 companies," Hook recalls. In the summer of 1964, he went to Banff, Alberta for National Army Cadet Camp, and the following summer he joined the militia at home in Borden.
More
For this keen young man the Forces seemed like an obvious path: "My dad was in the military, so that's all we ever knew," he explains. However, it wasn't until very late in high school that Hook started thinking beyond simply joining the Forces and considered attending military college. "I was one of those teenagers that was at a crossroads and didn't know which way to go," he elaborates. In his last year of high school, he started thinking seriously about where to go from there and decided to apply to military college. From then on it was obviously an important goal for Hook: After graduating in 1966, his average wasn't high enough to get him in to military college. Instead of abandoning the idea, he took a few courses to raise his average, applied again, and made it to Royal Roads in the fall of 1967.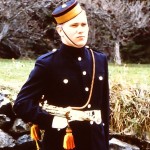 During his two years at Royal Roads, Ray played on the rugby, and varsity hockey teams, and was a member of the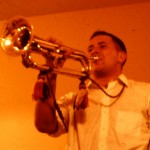 drum and bugle band. "I thought [joining the band] was a cool way for avoiding inspections for uniforms, and that was another bad decision, but it was a lot of fun in the band," Hook laughs. When asked what he played in the band, Hook responds "The golden gash bucket! But it was actually a baritone bugle." His time in the band earned him a reputation as a bit of a nuisance, it seems: At RRMC the first year bandsmen were required to act as duty buglers every day. "The first task was to play the tune "Wakey Wakey" in all six of the hallways in the dorm block at 06:30. It was tough going on weekends when the seniors took exception to the 'noise'," Hook says. So—"Sometimes we got even," he laughs. Pictured (right) is his "payback" to someone he calls "a particularly drowsy classmate."
In 1969 this keener went on to RMC to finish his last two years of military college. There, he says, he didn't have enough skill to play varsity hockey, so he went out for the football team. That's where he first ran into—literally—fellow ex-cadet 8276 Marc Garneau. "He taught me how to be tackled. It was football practise, and we were doing drills, and this monster hit me and laid me out, and when I got up there was Marc!" Hook laughs. Another sports highlight for the ex-cadet was when he made the first fifteens on the RMC rugby team, along with his good friend and classmate 8924 Robert Herbert. That year the team took a trip to Royal Military Academy Sandhurst in the UK to play their rugby team. "We lost, but we were very credible… That was a great experience," Hook remembers fondly.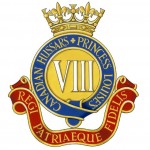 After graduating from RMC in 1971 with a degree in commerce and economics Hook went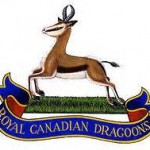 to the 8th Canadian Hussars in Gagetown as an Armour Officer. "That was a training squadron for the NATO brigade in Germany," he says. In the summer of 1972, then, Ray left for Germany to join the Royal Canadian Dragoons. While he was there he was a Tank Troop Leader and a Regimental Intelligence Officer, commanding a troop of 4 tanks and 16 soldiers.
In 1975, he returned to Gagetown for what he recalls as a "great posting." There he spent his first year and a half doing young officer training at the Armoured Corps School, and the rest of his time at the Armoured Gunnery Squadron. "I taught weapons gunnery from 9mm pistol up to tank gun," he elaborates. From Gagetown, he did a stint at NDHQ as a staff officer in Officer Professional Education Development (OPED).
Starting in 1980 Hook again found himself in the 8th Canadian Hussars, but this time in Petawawa. From 1980-1982 he was the Regimental Operations Officer, and then went on to be a staff officer at Special Service Force Headquarters (SSFHQ). Beyond that, he did a year-long French course, got promoted to major, and posted back to his favourite childhood posting—Borden—in 1988.
Starting work as Base Operations Officer in Borden, Hook encountered a major blast from the past. His father, who served in the Royal Canadian Army Service Corps, had had his last job before retiring in 1967 in Borden as the Superintendent Clerk. "When I got to HQ they still had a switchboard with real operators," Hook explains. "The first day at work the supervisor of the operators walks into the hall and says, "Which son are you? I knew your dad!" 21 years later, she was still there!"
When it came time for his next posting, he was given three choices: "I was offered a posting to England, or to the Officer Candidate School in Chilliwack, or Northern Region Head-quarters Northwest Territories. My wife wanted NWT, my daughter wanted to go meet officer cadets in Chilliwack, and I wanted to go to England. So we had a meeting, and I won!" Hook laughs.
Until 1991 the career combat arms officer was stationed at the Royal Armoured Corps Centre at Bovington Camp in Dorset, England. In what Hook calls "probably [his] favourite posting" as an adult in the military, he worked as second in command of the Armoured Trials and Development Unit (ATDU). "That was a secret British establishment that did trials and development on new and prototype equipment for the Royal Armoured Corps," he explains. "I had 100 guys and a bunch of equipment, and we ran trials. We tried everything from new combat boots to tanks," He goes on. "It was a pretty plum posting for a Canadian!"
From Dorset, England he moved on to London, Ontario in 1991, where he became Chief of Staff of the London Military District. After a few years Hook became second in command of the 1st Canadian Hussars in London. In 1995, he was offered a one-year posting to Zagreb, Croatia with the United Nations, but left after 8 months when the UN essentially ended its operation.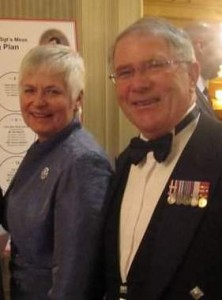 After Christmas of 1995, Ray was posted to Kingston to work at the Army Lessons Learned Centre. "That was a nice posting. My wife was a Queen's grad, and I went to RMC, so we knew the place," Hook says. Of his job there, he says: "In very simple terms, we helped units to prepare for and return from operational tours or deployments."
In 1998, Hook worked his last year in the Regular Force, but not before one last trip overseas. Working as acting director of the Lessons Learned Centre, he informed his divisional commander that he would be leaving. The commander, though he would allow it, had a bit of a different plan for his Major: There was going to be a UN conference in Norway, and Canada had been invited to present a paper. Since Hook was acting director, he was sent to Norway to present the paper. "So that was my last week in uniform—an all-expenses paid trip to Norway to present a 45-minute paper at a UN conference," he laughs.
Immediately after his return to Canada, Ray joined the Reserve Force. "I came home, changed my clothes, and went to work as a civvie at the RMC Club," he says. While working at Panet House, Hook started Veritas magazine and the kit shop, leaving quite the legacy when he left for Calgary in 2000.
While serving in the Reserves in Calgary, Hook took a job as the Annual Fund Coordinator at the Southern Alberta Institute of Technology (SAIT). "I knew nothing about fundraising! But the manager hired me: he saw my skill set, what I had done, and I said, "Whatever I need to know, train me!" So I was sent off on a couple of fundraising courses and went to work there for about a year and a half," he explains. In 2001, Ray and his wife moved to Camrose where he took a job as the Director of Fund Development at Augustana University College.
After three years at Augustana, the career army officer was offered "probably the best job [he's] ever had in [his] life." He was the first man in Canada to be given a job as the executive director of a women's shelter. "I worked right in the shelter, five days a week, as a role model for the kids to see that not every man is a jerk. I did that for two years—it was extremely satisfying work," Hook says. Hook explains that what made it one of the best jobs was the difference he could make: "I couldn't do anything about what happened to the women before they came through the door—I saw the results of violence—…but I could do something for them down the road."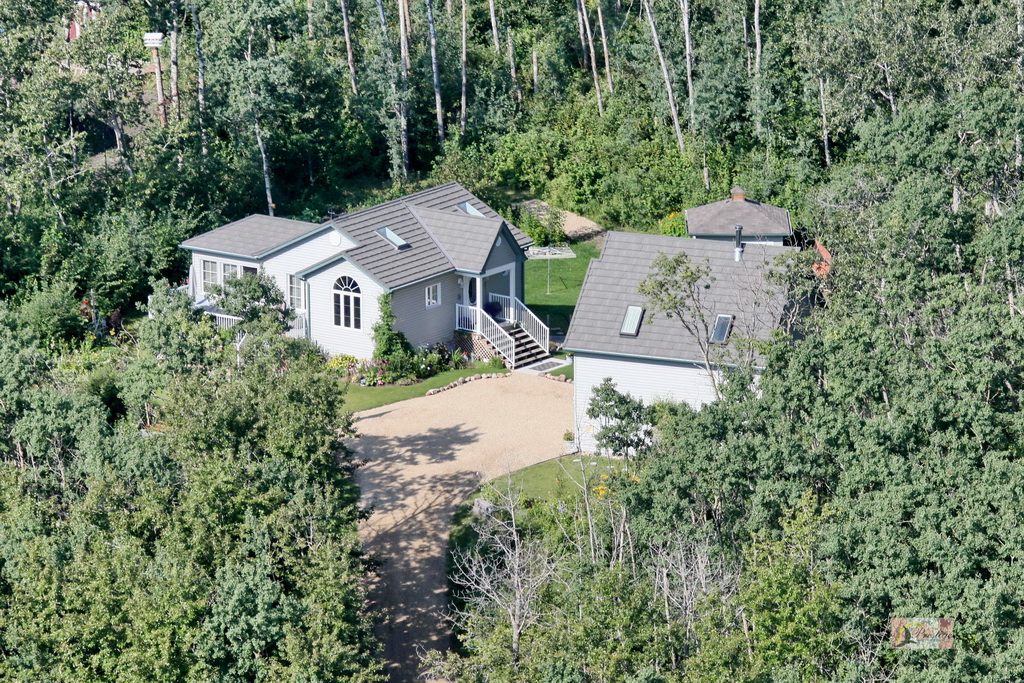 In 2008, Hook left his job at the women's shelter and moved out to an acreage where he and his wife built a house. "I thought I had retired, until my wife saw an ad in the paper for a three-day-a-week, part-time job as the Chief Administrative Officer of the village of Ferintosh," he laughs. "Perfect retirement job!"
In 2011, the self proclaimed "army brat" says he retired for good, though one wouldn't know it from the way he keeps busy. He plays euphonium in the community concert band, is a member of the Rotary Club, is active in his church, and spends plenty of time golfing, chopping wood and feeding deer on his property, and travelling.
Things won't be slowing down for him any time in the near future, either: he's 1971 Class Secretary and in 2016 they enter the Old Brigade. One of their biggest projects has been trying to reach their goal of $250,000 for the Danny McLeod Athletic Endowment Fund. "We're close to $250,000 now and we want to double it by the time we get into the Old Brigade," Hook says.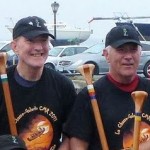 One of the ways the Class of '71 raises money for their cause is through a canoe trip they take every 5 years—the Chasse-Galerie—run by Class of '71 Assistant Secretary 8788 Geoff Bennett. "We paddle a 15-man canoe from Ottawa to Kingston…and end up in time for the legacy dinner," Hook explains. His job on the last canoe trip was that of bartender: "I gave the tot of rum every day, and if people weren't nice to me, they didn't get their tot!".
After almost 40 years spent with the Canadian Forces, Ray has some very fond memories: "I look back and think what a wonderful time my wife and I had," he says. Speaking of his family, Hook is very proud and grateful. His daughter, Elisa, works in Kingston as a captain in the Reserve Force and completed a tour in Afghanistan. Speaking of his wife, Elaine, he is very thankful. "She gave up her career as a nurse… willingly to follow me around the world. So there's a lot of love and gratefulness there," Hook says. "Wives—it's the toughest job in the army to be an army wife, and I've got one of the best," he adds.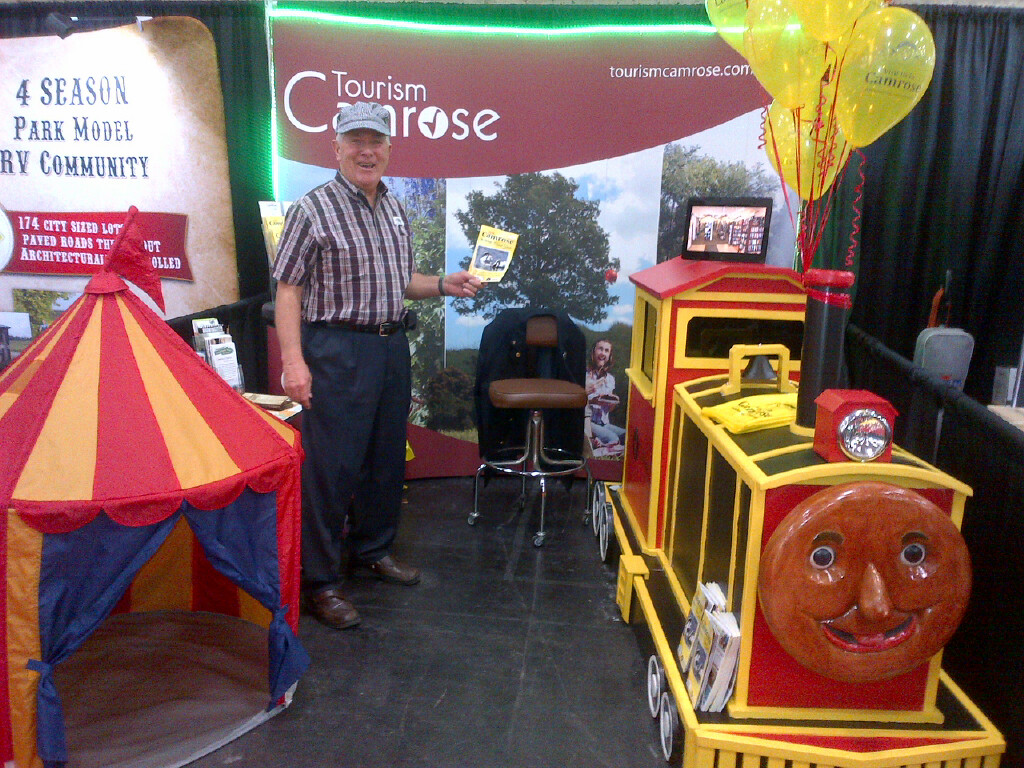 As for Ray Hook's so-called retirement? After this interview was conducted, he was leaving on yet another work trip. "Although I'm retired, I took a job as the Camrose Tourism Trade Show Coordinator, so I'm off to do 5 trade shows over the next couple of months to try to sell Camrose," Hook explains. "Lots to do and not enough time, but I'm enjoying it!"
Readers of this article are invited to visit his class ('71) website and consider donating to the Danny McLeod Athletic Endowment Fund.