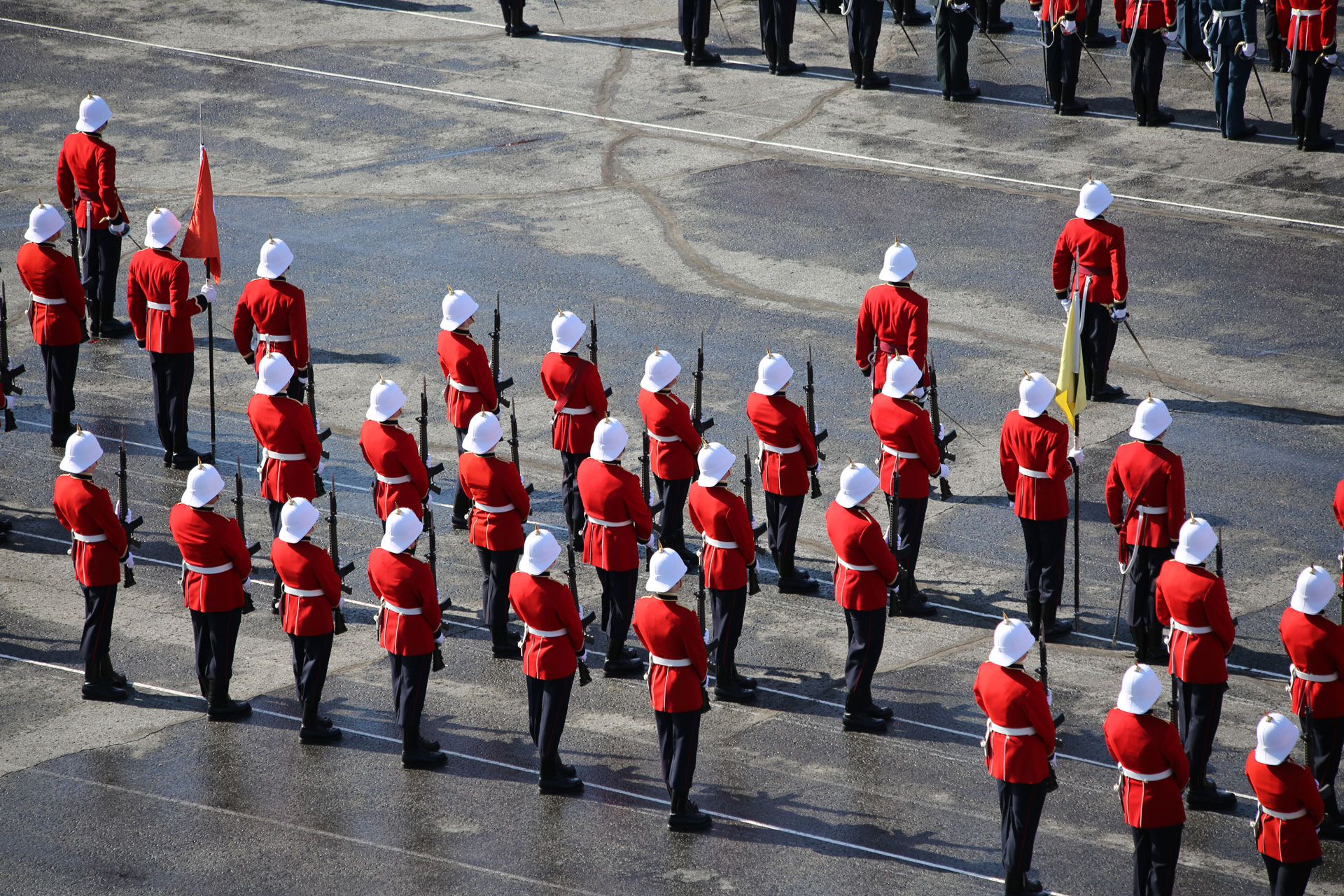 "I served at RRMC from 1974 until my retirement from the CF as a Master Warrant Officer in 1977. Although I took off my CF uniform in 1977, I stayed on the Royal Roads staff as the Athletic Therapist until 1982."
Wes Byrnell
Wes Byrnell was chosen as the trainer for the Canadian national soccer team competing in the 1975 Pan-American Games in Mexico City and for the 1976 Montreal Summer Olympics. He declined the latter because of family commitments but came back with the national side in the 1980s for some exciting World Cup and Olympic qualifying matches. Wes Byrnell received the Canadian Order of Merit in 1976 was selected as B.C. Sportsman of the Year in 1981. The Greater Victoria Sports Hall of Fame inducted Wes in the coach/referee/umpire category in 2000. "Wes Byrnell is a name synonymous with sports therapy, not only in Victoria but also across the country. He was never afraid to try new ideas and was among the best in the business."
E3161 Victoria Edwards (RMC 2003) spoke with Wes over the phone from his home in Victoria, B.C.
e-veritas: At which Military College did you serve?
Wes Byrnell: I served at RRMC from 1974 until my retirement from the CF as a Master Warrant Officer in 1977. Although I took off my CF uniform in 1977, I stayed on the Royal Roads staff as the Athletic Therapist until 1982.
e-veritas: How did you come to be a PERI?
Wes Byrnell: I joined the Navy in 1944 planning to be a pilot for the Navy. When WW II ended, I returned to Vancouver planning to become a YMCA Instructor. I was a boxer, eventually winning 136 amateur bouts including the Golden Gloves, Diamond Belt, Silver and Bronze Awards and numerous RCAF and Military Boxing Championships. I retired from the ring with an undefeated record. I joined RCAF in 1952 and became a Recreation Specialist (Rec Spec).
e-veritas: How did you come to be an Athletic Sports Therapist at RRMC?
Wes Byrnell: During the course of my military career, I was interested in the work of an Athletic Sports Therapist. In my early days as an athlete there was little emphasis on injury prevention and injuries were all too common. We skated without face masks.
As a boxer, I hit hard for my size. When I told the referee that my opponent was hurt, he would tell me to keep boxing since the referee was responsible for determining if an opponent was hurt. Since I didn't want the match to result in life threatening injuries, I would hit my opponent in the stomach.
I became a recreation instructor in the Canadian military and in 1974 transferred to Royal Roads Military College as its new physical education and recreation instructor. I became heavily involved as trainer with the McDonalds junior lacrosse team, Cougars major-junior hockey team, Shamrocks Lacrosse and London Boxing Clubs. I also worked with local recreation centres.
e-veritas: I understand that you worked as an Athletic Sports Therapist after your release.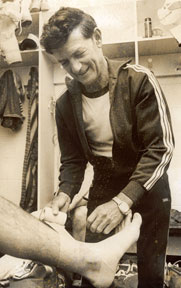 Wes Byrnell: After my release in 1977, I worked as a sports therapist for the Toronto Maple Leafs and Montreal Canadiens. I worked with amateur teams such as the Victoria Shamrocks Senior & Junior, Victoria Cougars. I was selected as the Therapist for the 1975 Pan Am Canadian Soccer Team, and the 1976 Olympic Team (which I was unable to fulfill because my wife Doreen was ill) and the 1980 World Cup Team.
e-veritas: What are you doing these days?
Wes Byrnell: I worked as a Sports Therapist full time until 2001. I was a part time consultant for a number of the amateur athletic teams in the city of Victoria. I will be 84 years old this Aug 19th.(2009). My wife Luella and I live in Victoria, BC. We had been childhood sweethearts who reconnected in the 1990's after she was widowed. My first wife died in 2000. Although I don't have an internet address, my daughter Cathy does: cathybyrnell@shaw.ca
e-veritas: Did you have a role in research?
Wes Byrnell: Yes. I had the opportunity to co-author a book with Sokee Lee MCSP, MCPA on `Pool and Land Reconditioning Made Easy for Swimmers and Non-Swimmers.`
e-veritas: What was the high-light of your service at RRMC?
Wes Byrnell: I enjoyed working with and for the cadets. I recall how proud I was of the first cadets who were graduating with a degree in oceanography from RRMC and a commission in the Canadian Forces. Previously, the cadets spent 2 years at Royal Roads and 2 years at RMC or CMR. The cadets were a pleasure to work with because they were dedicated and hard working. I was comfortable working at RRMC because I had the backing of my peers. There were very good people in the trade. The officers encouraged me to get into athletic therapy. When I retired from Royal Roads in 1977 "I took the salute from the graduates. They had me a big part of all the ceremonies including the march-past and the firing of the cannon. I really appreciated all what they did, I'll never forget it."
e-veritas: What was your primary duty at RRMC?
Wes Byrnell: The PERI/PERO had multiple jobs to do. I was a physical education and recreation instructor. I provided preventative athletic therapy, such as taping of ankles and knees. In the event of sports injury, I provided immediate care prior to sending the athlete off to professionals. I then worked with the athletes to get them into shape to participate again. We were responsible for delivering programs in recreation and hobbies. We also taught the dependents the basics of sports.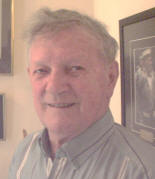 e-veritas: Did you receive training in recreation and hobbies?
Wes Byrnell: Most of the PERI/PERO had extensive backgrounds in sports, as opposed to recreation. I recall that the PERI staff were teased by the military police when we were training at Borden. The military police said that the recreation specialists were learning how to teach square dancing and tiddlywinks. We had to be flexible since PERI served in areas with few or no facilities. If there were no fields or arenas, we would get 4X8 boards and build a rink. If there was no entertainment, we could supply it. I played the drums, for example with the Navy Veterans Band in Halifax to celebrate the 60th Anniversary of Victory in Europe (VE -DAY).
e-veritas: What did the cadets call you?
Wes Byrnell: Ha! They called me sir or chief. When I was at Royal Roads, I heard a knock on the door but no one came in. When I opened the door I found a cadet at attention looking at the ceiling. When I asked why he was looking at the ceiling, he explained that it was policy. The old navy tradition was not to look a superior in eye; they looked above them, said yes sir/no sir, and never relaxed. He was the sports rep for cadets at RRMC. I told him that I wanted him to sit down, drink coffee and talk to me about sports. He explained that he was not allowed. I asked him to revisit me when he was free next. I went to see the Commandant Speares and explained that the policy was getting in the way of my heart to heart talk with the cadet about the athletic program, squadrons, inter-station, and away games. He understand and the policy changed, 'let`s get with it'.
During the next visit, he knocked, the door opened, he stood at attention, shook my hand, was at ease, and sat down.
e-veritas: What problems did you see?
Wes Byrnell: Although the cadets were extremely fit, the general level of fitness conditioning in the Air Force was not very high.  In the event of an air emergency, air crew had to run like mad, and they needed the strength to carry injured members. To improve the general level of fitness, the Air Force developed the 5BX, 10BX programs. I had the opportunity to demonstrate the exercises at bases all over world. We taught the exercises such s push ups, chin ups, running on sport properly since cheating and not doing them properly was a waste of time. The exercises were designed to be done with little or no facilities, for example in a radar base or hotel room.
e-veritas: Do you have any tips?
Wes Byrnell: Yes. If a player is injured, apply rest, ice, compression, elevation. Stick a short note on the athlete's team shirt with: name, age, phone number, home address, parents contact information, allergies, previous injuries, health problems.
e-veritas: Is there anything you do not recommend?
Wes Byrnell: Yes. Some trainers will lift an injured player to his/her feet; hit the athlete with a magic sponge and use the magic words 'Shake it off…You`ll be ok'. Some athletes will reply 'I`m ok, I've got his number…I`m going to get the guy'. I believe in prevention rather than first aid. I tell injured athletes, no play until they are cleared by medical people.
Greater Victoria Sports Hall of Fame – Wes Byrnell
Recently, Victoria Edwards contacted members of the Byrnell family to talk about his time at RRMC.
_________________________________________________________________________________________________
"Of particular note during my time at the College were the West Point hockey tournaments, games at USAFA and tours of Europe with the Rugby team. A highlight of my career was being made an Honorary Graduate of the class of 1975."
Pat Clayton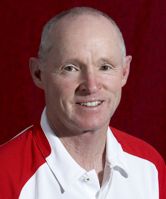 Mr. Pat Clayton is a graduate of Queen's University and honorary graduate of the Royal Military College. He is in his 25th year with the Stampeder Football Club and his 32st in the CFL. With over 39 years of experience beginning as head athletic therapist at the Royal Military College of Canada, he has been an instructor in the Faculty of Rehabilitation Medicine at Queen's University, head therapist for the Winnipeg Blue Bombers, head therapist with the Calgary Stampeder Football Club, consultant to the Canadian Hockey League and also a member of numerous international medicine staffs. The list includes the Canadian Wheelchair Games (1972), Olympiad for the Disabled (1972), World University Games (1973), CFL All-Star Game (1974, '83), Olympic Games (1976), Winter Olympics (1988), Pan American Games (1995), World Championship Men's Hockey (2001, '03), Spengler Cup (2001, '02, '04, '06), Loto Cup (2003, '04, '05).
Recently, Bill Oliver caught up with Pat to talk about his time at RMC.

Q When did you arrive at RMC?
A I was hired by RMC in 1970 as Head Athletic Trainer to replace Chuck Badcock.
Q What were your main duties?
A I was responsible for the care of all athletes and staff at RMC in both a preventative injury program and active therapy treatment. All was done under the guidance of the Chief Medical Officer and in co-operation with the base hospital surgical unit. Of particular guidance during this period were Dr. Michael Simurda, Dr. Brian Grace, Dr. Bill Roarh and Dr. Stu Patterson. During my tenure at RMC I also taught in the faculty of Rehabilitation Medicine Queens University.
Q What team(s) do you mainly work with at RMC?
A Given the 100% involvement of the cadets in sport related activities I got to know individuals from all sports even though my main responsibilities were to the Football, Rugby and Hockey Teams. I made many long term friends with cadets, coaches and administrators at the College and enjoyed a special relationship with Bob Swan, Doug Smith, Alfie Bake and Big. Gen. Bill Turner.
Q Are there any special incidents that stick out in your mind from that era?
A Of particular note during my time at the College were the West Point hockey tournaments, games at USAFA and tours of Europe with the Rugby team. A highlight of my career was being made an Honorary Graduate of the class of 1975.
Q At RMC – What sport was the toughest to keep their players in the lineup? Why?
A Of all the sports Football took its largest toll on players and continues to do so at the Pro level as well.
Q What were the biggest challenges working with RMC athletes?
A The biggest challenge working with athletes at RMC was their full commitment to academics, military service and sports; I admire each and every one of them for their commitment.
Q What was the most rewarding aspect of working with RMC cadets?
A The most rewarding was the fact that they never gave up regardless of the level of competition
Q When you left RMC in 1979 you went to the CFL to work with the Winnipeg Bombers. How did all that happen? After seven seasons you left the Bombers and went to work for the Calgary Stampeders. You have been there ever since. Tell us how you ended up with the Stampeders.
A In 1979 I joined the Winnipeg Blue Bombers of the CFL as well as having a private therapy practice. I was hired to improve the medical department and stayed until we won the Grey Cup in 1984 and which time I was hired to do the same thing for the Calgary Stampeders. I began my tenure with the Stamps in 1985 and have been fortunate enough to win four more Grey Cups.
During my career, I have been on the medical staffs of Olympic Games, Pan American Games, Disabled Games, World Championships and numerous others.
I have post graduate certificates in Sports Medicine, Arthritis and am a Certified Athletic Therapist and Orthopedic Physicians Assistant.
Q What are your memories of RMC?
A I enjoyed every moment and experience at RMC and thank the cadets for allowing me to develop my skills for what has now been a 40 year career
_________________________________________________________________________________________________
Ginette "cut her teeth" as a sports physiotherapist at RMC from the mid to late 1980s.
Ginette Hamel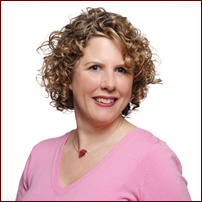 Ginette Hamel is a physiotherapist who specializes in the treatment of dancers and musicians. Ginette Hamel's early career was spent as a sports physiotherapist where she treated elite and amateur athletes in Canada and at various international games. Ms. Hamel holds, among other certifications, a specialist certification in Sports Physiotherapy and is also a Certified Mat Pilates Instructor. Her clientele includes performers from The National Ballet of Canada, National Ballet School, Toronto Symphony Orchestra, Canadian Opera Company, Canadian Brass, and the Toronto stage production 'Dirty Dancing'. Ms. Hamel has also worked with the Royal Winnipeg Ballet, ballet schools in Paris, Stuttgart and Copenhagen; and presented at international dance medicine conferences. Ms. Hamel's work also extends into the film and motion picture industry and her screen credits include the movie 'Blindness', which premiered at the 2008 Cannes Film Festival.
Stability with Mobility – Workout Program for musicians and dancers