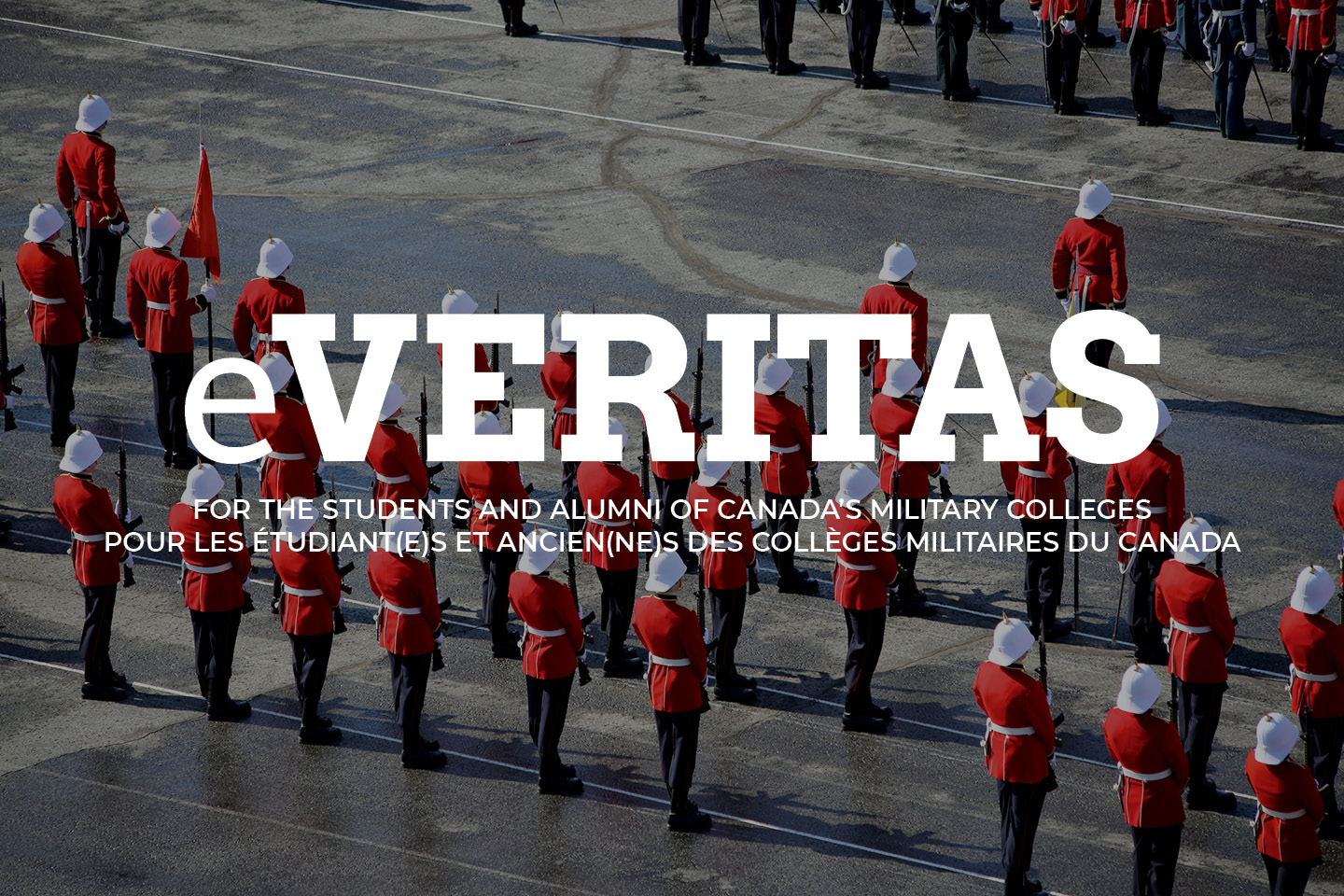 Update from Panet House
More
Direct from Panet House
Submitted by 13987 Bryan Bailey – Executive Director RMC Club
First of all best wishes for a happy and fruitful 2015 from the Panet House team! Secondly, on behalf of the Club and its Executive, I would likely to thank all those Club members who took the time to vote on governance restructure as well as completing the mentorship survey. I would like to report back on these items as well as providing a summary of Club membership.
Decisive Approval of New Club Governance Model and Constitution
The one month voting period closed on 17 December. Almost one thousand Club members took the time to vote and the result was a decisive 97% approval for the new governance model supported by a revised Club constitution. This brings a very key Strategic Review recommendation that much closer to implementation. Many thanks to the Governance Committee members Glenn Allen, Ed Murray, Reg Watts, Gerry Stowe, and John Cowan for their considerable investment of time and wisdom.
Club President Tony Goode intends to transition to the new governance model as quickly as possible. The Club Nominating Committee is in the process of developing a new slate based on the new Board model which will be presented to the Executive Committee and General Council with a view to electing a new Board during a Special General Meeting which is scheduled for March. This new Board will have a mandate until the September AGM which is the forum for the annual election of Board Directors.
Club Virtual Mentorship Survey
The aim of the mentorship survey was to determine potential interest in a Club sponsored virtual mentoring service. Overall there were 534 respondents of which more than 70% supported the provision of a Club virtual mentoring service. Another very gratifying result was that 335 Club members indicated that they would personally be prepared to act as mentors which would permit the Club to very quickly establish a viable bank of mentors with diverse expertise, experience and skill sets. Past President Jacques Gagné is the chair of the newly established Communications Committee which will develop and present options on how to implement a free Club virtual mentorship service.
Club Membership Recap
Overall, 2014 was a very good year for the Club in terms its membership campaign and drive to reach 10,000 members. Last year, there were 232 new life members which brings the total to the 7,000 mark along with 412 annual members. The challenge is to continue to grow membership to reach 10,000 members in 10 years which will require an even better annual growth rate. The majority of life memberships continue to be taken out by cadets at both Colleges and two-thirds of the 2014 graduates marched off the square as Club members which bodes well for the long term health of the Club. The charts for Life Membership sales and Annual Members renewals for the past decade follow. The Club is exceptionally appreciative of those who became life members or renewed their membership this past year. Lastly, efforts to recruit more members are certainly welcomed!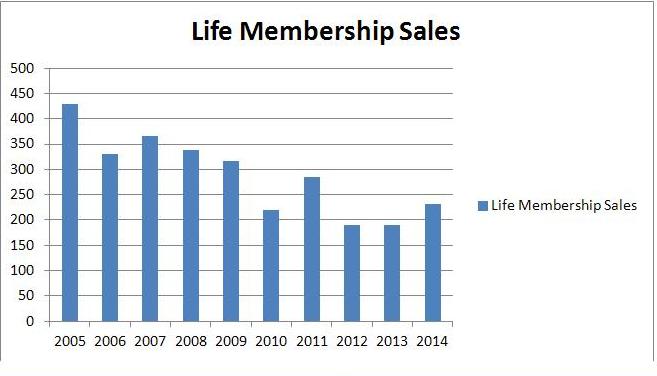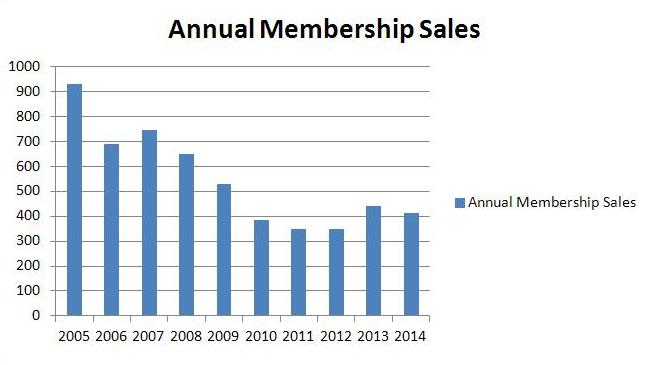 A tip of the hat to the following members who just recently updated their Club membership status: Chapeau aux membres suivants qui ont tout récemment mis à jour leur adhésion au Club:  3726 Glenn Giddingsw; 5708 Tory Payne; 5793 William Bawden; W5872 Sharon Coppin; 6548 Cordell Lukey; 7424 Richard Robinson; 8061 Robert Morton; 8468 William Simmons;10913 Raffaele Beltempo; 17017 Barbara Pierce.

Family & Friends who recently signed up for a club friendship membership: F27074 Gordon Snee; F27312 Marie-Pierre Hughes – 4 Years; F27355 Reginald Boyles; F27417 John Richardson – 4 Years