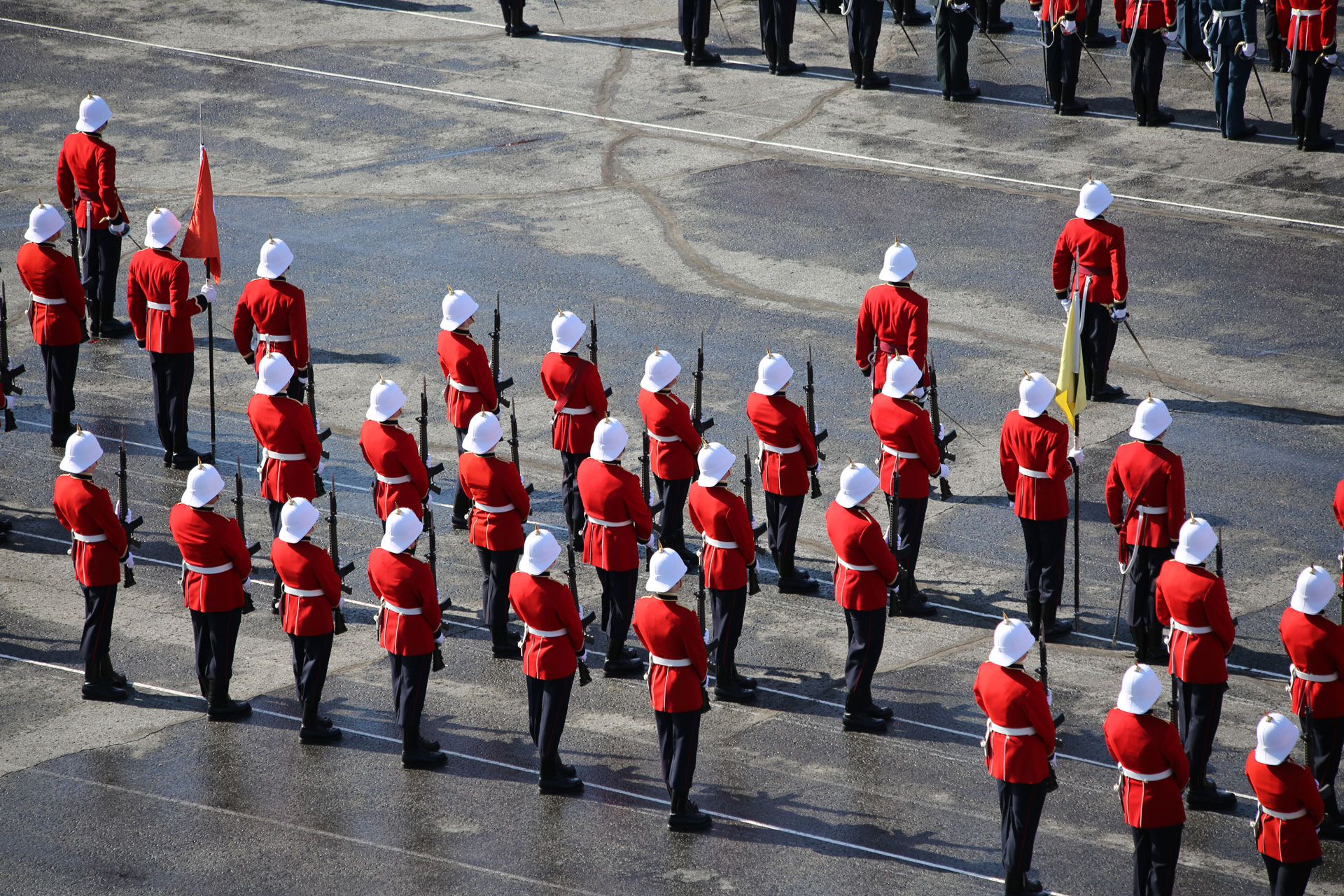 Commandant RMCC,  Commodore William S. Truelove and Principal Dr. Joel Sokolsky, were joined by the senior brass from RMCSJ, Commandant, Colonel J.U.F. Pion and Lieutenant-General (ret) Michel Maisonneuve – Academic Director of  Royal Military College Saint-Jean at a meeting at Canadian Defence Academy last week in Kingston.
All four gentlemen participated in the Strategic Military College Council. Chaired by Commander CDA, MGen Daniel Gosselin, the Strat Mil Council provides a venue for senior staffs from both colleges and CDA to come together to discuss long term issues related to the CMCs.
A number of topics were discussed at this meeting which laid the groundwork for the upcoming combined BoG and Armed Forces Council meeting later in April.