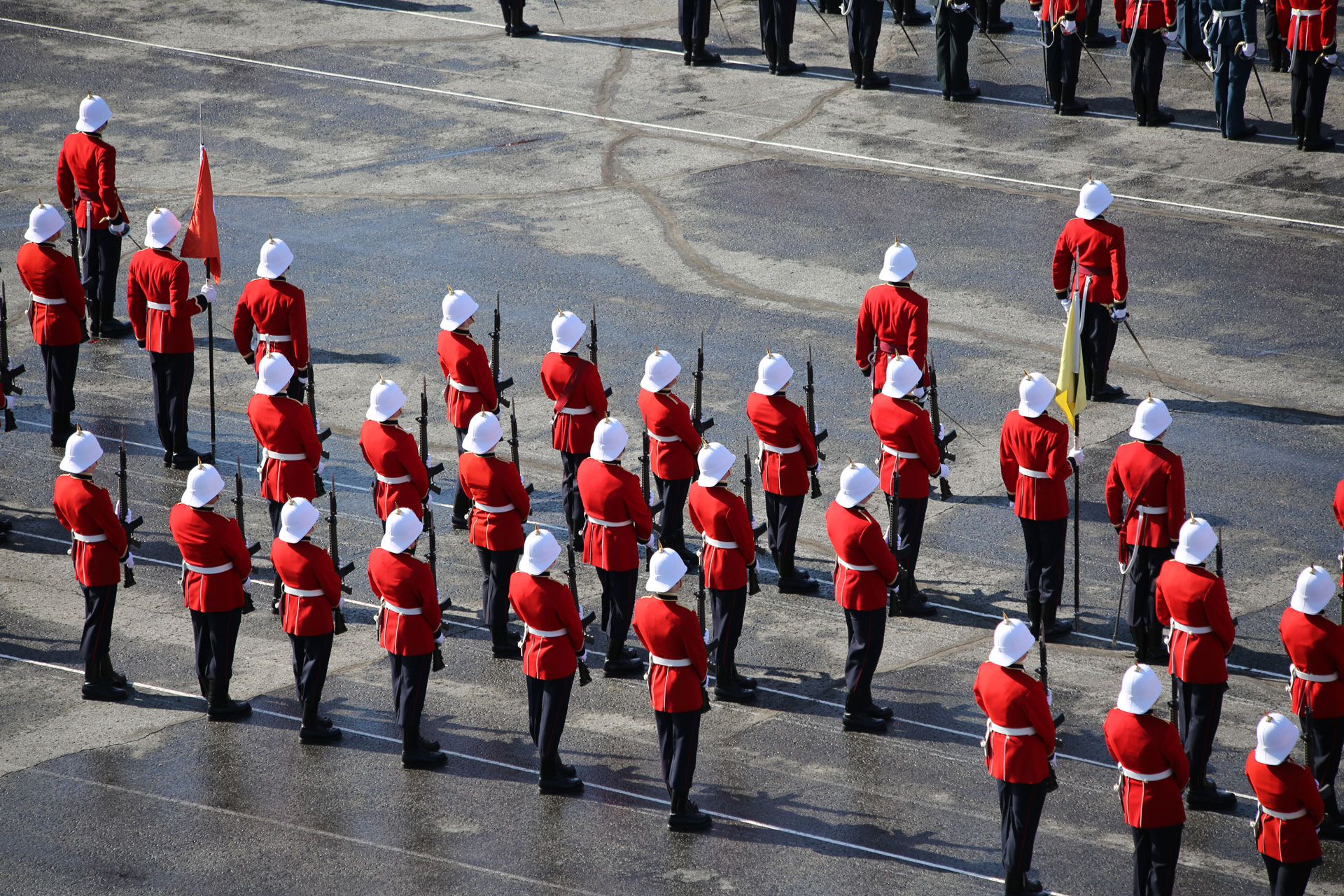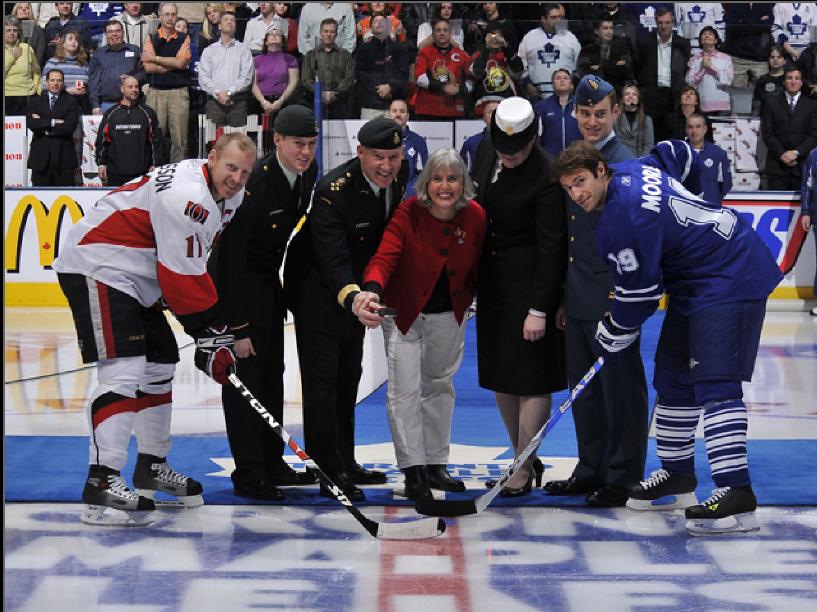 Service all in the family
The remarkable Natynczyks attend the Canadian Forces Appreciation Night at the ACC
By JOE WARMINGTON – Toronto Sun 4 January 2009
For the troops, it was a night off from risk of death, destruction and warfare.
For the crowd and players at the Air Canada Centre, it was as chance to say thank you to all of the Canadian Armed Forces members who put their lives on the line for our freedom and for that of the people of Afghanistan and around the world.
For the Natynczyks, it was a night together — something very rare for this remarkable family.
As Leafs PA announcer Andy Frost told the crowd, they have offered some service to this country.
Lieut. William Natynczyk is in the air force. Brother John is an army officer cadet at RMC in Kingston and don't forget Ordinary Seaman Margaret Natynczyk who serves in the navy. The fourth Natynczyk is in charge of them all — Walter, Canada's chief of defence staff who amazingly has a child in each branch.
'SO PROUD OF THEM'
And we can't forget the highest ranking Natynczyk. Safe to say with three children serving this great country in uniform and her husband being its top soldier, Leslie Natynczyk is a military member, too.
"I am so proud of them all," said Leslie.
Yes, even though it has been a tough time for the military of late, that was one special night for the third annual Canadian Forces Appreciation Night — 500 Canadian military on hand for the Maple Leafs playing the Ottawa Senators.
The sold-out crowd showed its appreciation — with several standing ovations. There were so many touching moments — the Natynczyks dropping the opening face-off, Don Cherry and Leafs President and GM Brian Burke visiting the troops in their hospitality suite.