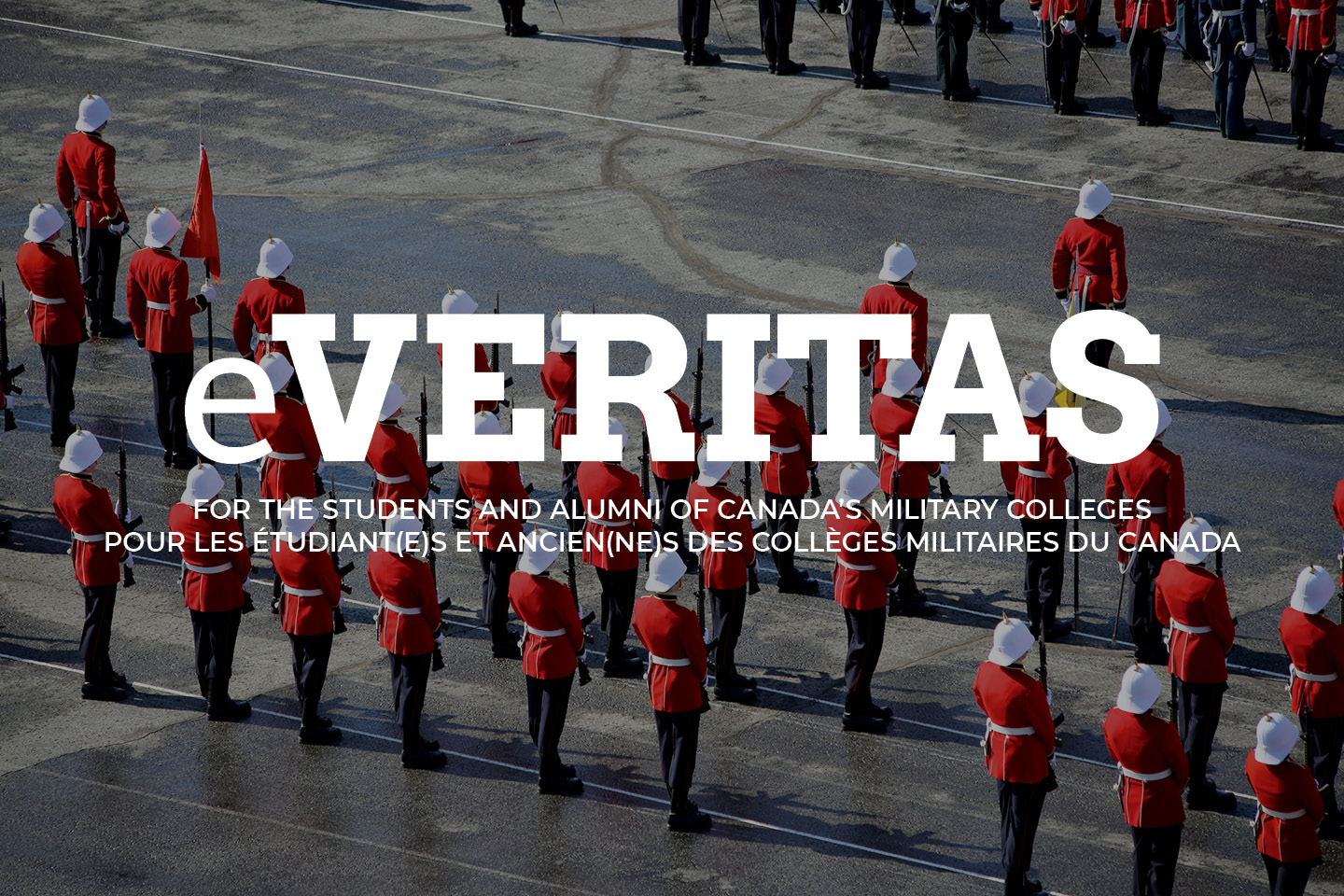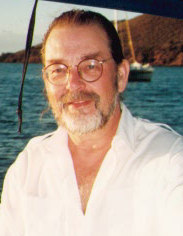 4606 Warner Sharkey, (Class of '59)  P.E., P.Eng has been elected to the Executive Committee of the Institute of Electrical and Electronics Engineers (IEEE) NY Section. As a member of this committee, he will contribute towards the financial, educational and technical direction of IEEE members in the NYC geographic region.
Warner previously served three terms as the Chairman of the IEEE Communications Society of New York.
The IEEE, an association of over 350,000 members in 160 countries, is dedicated to advancing innovation and technological excellence for the benefit of humanity, and is the world's largest technical professional society. It is designed to serve professionals involved in all aspects of the electrical, electronic, and computing fields and related areas of science and technology that underlie modern civilization.
Warner is a graduate of the Royal Military College of Canada and Queens University, Kingston, Ontario. He lives in Manhattan, NY, and is works on wireless systems designs for transit, heavy rail, security, public safety LMR- (surface and sub-surface) and airport terminals.
***
14596 Major-General Dean J. Milner (RRMC RMC '84) was one of four high profile speakers as part of The Diplomatic Chat Series: The Prognosis for Afghanistan's Future. The event was held at The Fairmont Château Laurier in Ottawa – 12 June. Source
***
18210 David Marshall  (CMR RRMC '92) is currently a PhD Student at Australian National University. He has a cross-disciplinary background. He earned a BA in Applied Psychology from Royal Roads Military College in 1992, an MBA from Queens University in 1999, and a Master of Information Technology from the Australian National University in 2007. He has been developing software for 20 years, including experience with a medical device company. He also operated a medium-sized Canadian grain farm. Source
***
19521 Lt. Cmdr. Tim Markusson (RRMC /RMC '95) currently serves as Commanding Officer of the HMCS Chicoutimi. He recently (29 May) shared his experiences at a special function: CIC South Saskatchewan (Regina): 100th Anniversary of Canada's Submarine Service.  Source
***
20028 Torren Manson (RRMC '95) was the main speaker at a Vancouver Technology event on 3 June 2014. His presentation introduced the audience to Lync's features, devices and clients.
Torren Manson is a Senior Lync Consultant with ThinkTel Communications. He is a Microsoft Certified Solutions Master (MCSM) in Lync, a 1995 graduate of Royal Roads Military College with a BSc in Computer Science and Earth Observational Sciences, and also holds additional certifications in virtualization, networking, and IT security. More
***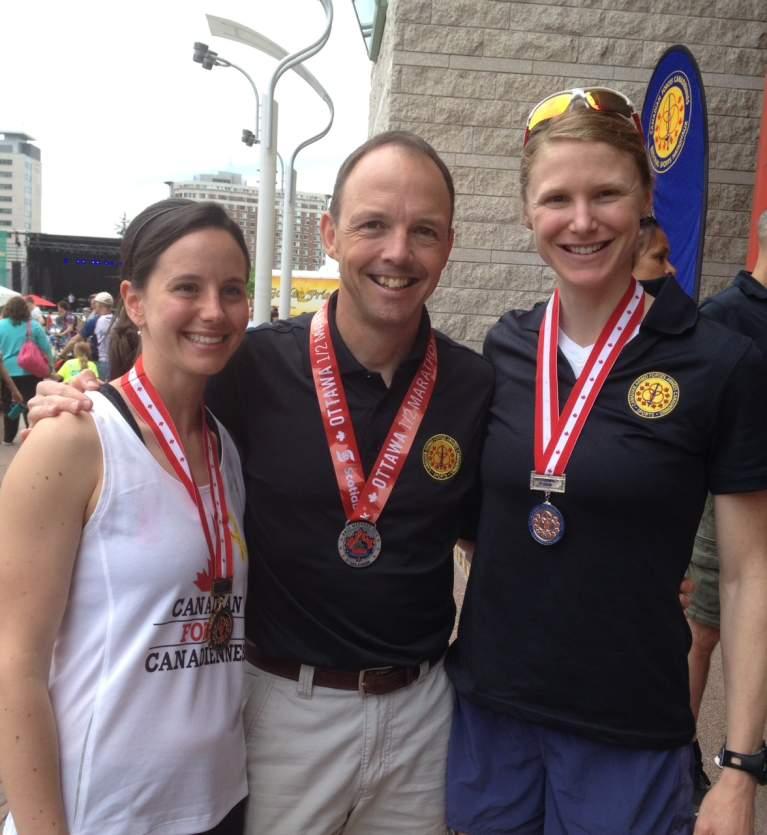 Engineers Lead the Way at CAF Running Nationals
Capt Celine Best (24927, class of 2011) from 4ESR, Gagetown and Maj Claire Bramma (22461, class of 2002) from CFINTCOM HQ, Ottawa finished 1st and 2nd respectively in the half-marathon event at the CAF Running Nationals.  This is the first time that Military Engineer officers finished in the top 2 of a National championship running race.
The CAF National sports program holds their annual running championships in conjunction with the Ottawa Race Weekend, which takes place in the National Capital Region. This year's CAF Running Nationals took place from 24-25 May and approximately 100 CAF runners descended upon the nation's capital to compete in the 5km, 10km, half-marathon, or marathon races. Because the national championships are held concurrent to the Ottawa Race Weekend, CAF athletes have the opportunity to race against other high level athletes, feeding off the competition.  Celine ran an outstanding race, keeping a steady 4 min/km pace and finishing in a time of 1:25:31. Out of a large field of 13,179 half-marathon runners, she finished an impressive 100th overall. Claire ran a personal best time of 1:30:42 and finished 3rd in her age category.
The most challenging part of the Ottawa Race Weekend course is just after the 14km mark entering Hull, where runners have to negotiate bridges and hills. The most rewarding part occurs after the last bridge and the final stretch of the course is run along the historic Rideau Canal where there is a huge concentration of supporters.
Celine is a seasoned runner who has completed six half-marathons and is part of the CISM running program. Her next goal is to run the Army Run half-marathon this September. Claire has completed a total of 10 half-marathons and her next goal is to run the Toronto Waterfront half-marathon in October.
CAF runners qualify for Nationals by participating in local races or completing a time trial, and submitting their time through their Base or Regional PSP office. Selection to CAF Running Nationals is based off of individual qualifying times within each Region.
Any runner at any Base can submit a time for a chance to compete at the Nationals!
For more information see your local PSP staff or check out the National Sports page: https://www.cfmws.com/en/AboutUs/PSP/CFSports/Pages/default.aspx.