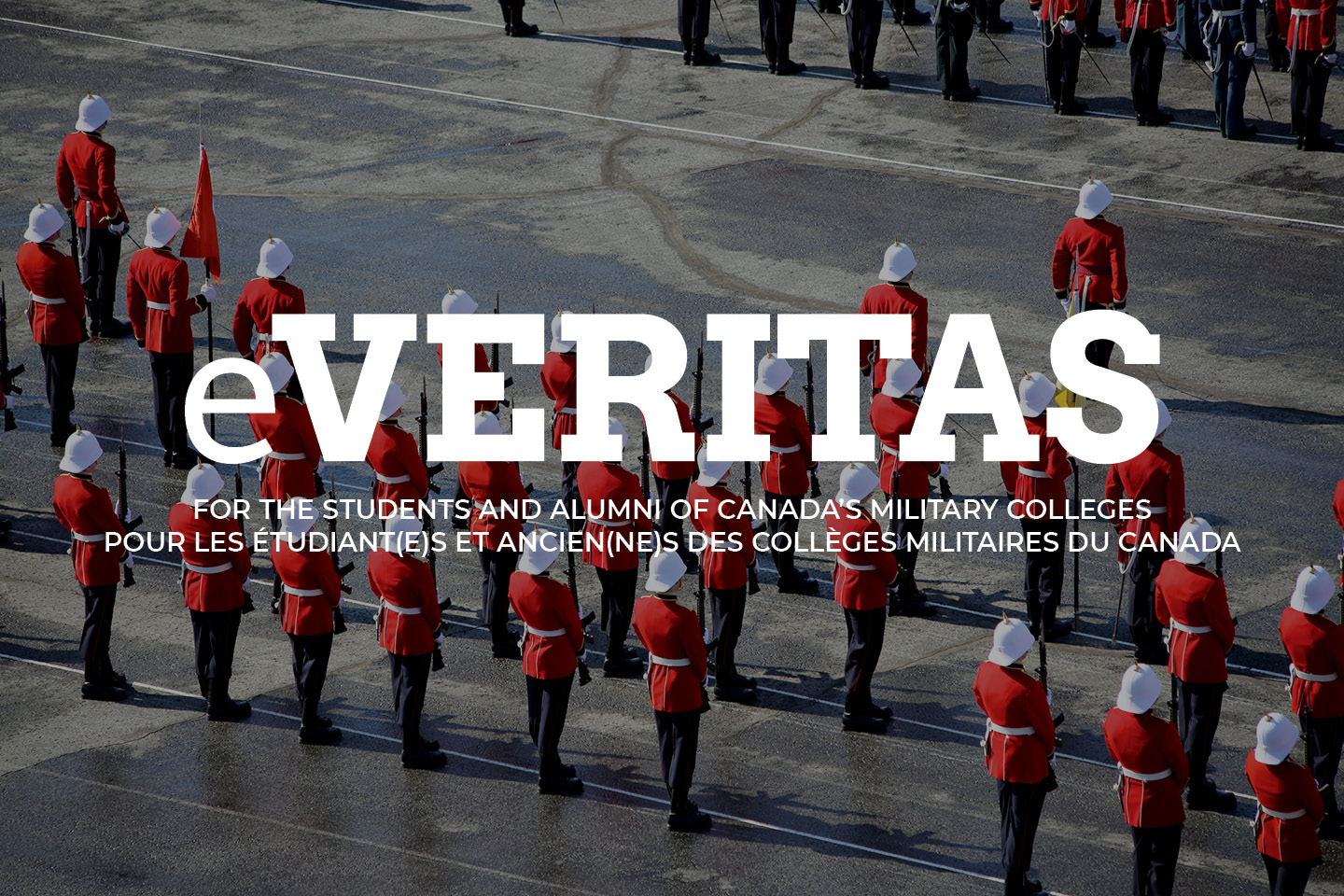 Class of '61: mini-reunion in Nova Scotia

89'rs reunite after 20 years
21859 Major ERIN SMITH Class of '00 On Duty @ the Pan Am Games

10263 Don Lovell Class of '74– leaves Moose Jaw with another Canadian record
MORE…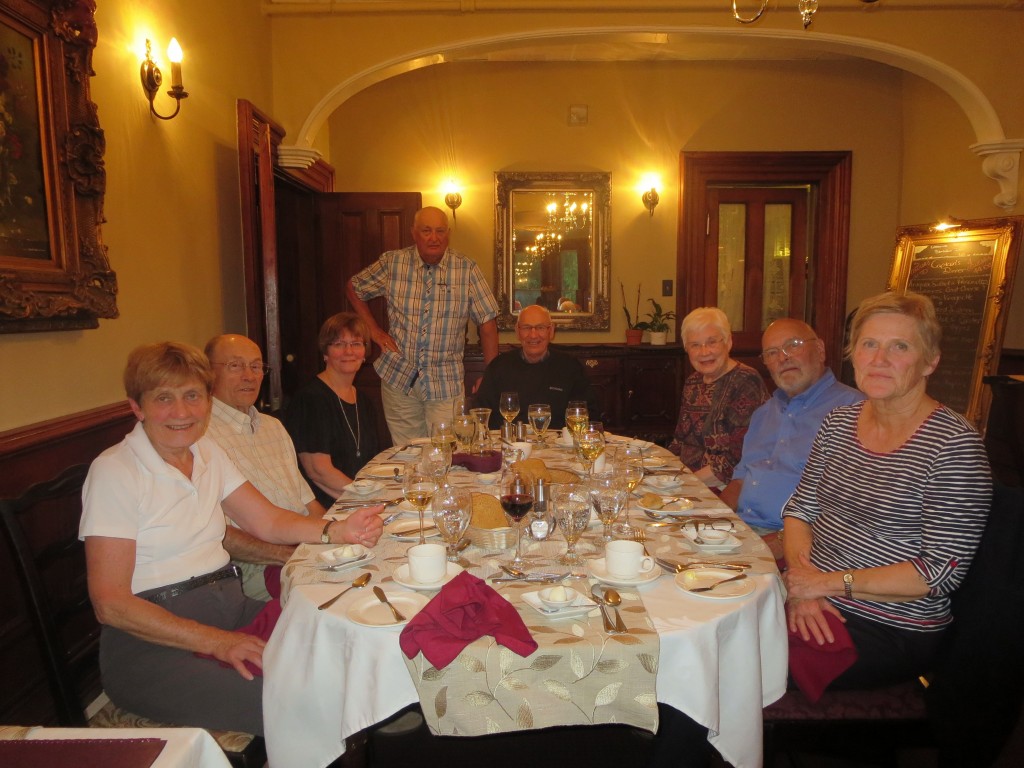 Class of '61: mini-reunion in Nova Scotia
From July 10 to 12 a small group from the Class of 1961 held a mini-reunion in Wolfville, Nova Scotia. The attached photo was taken at dinner in the Blomidon Inn dining room on July 11.
From left to right are Joan Awrey, 5023 Brig. Gen. Dean Smith, Carol Smith, 5045 F/O Ralph Awrey standing, 5046 W/C Mike Black, Joan Black, 5135 Captain (N) Peter Dumbrille and Carolyn Dumbrille.
The group enjoyed a lobster dinner at the Dumbrille residence in Berwick and meals with fine wines in Wolfville. Dean Smith was really impressed with the Blomidon Inn. "Boy is this place a notch above a Motel 6."
***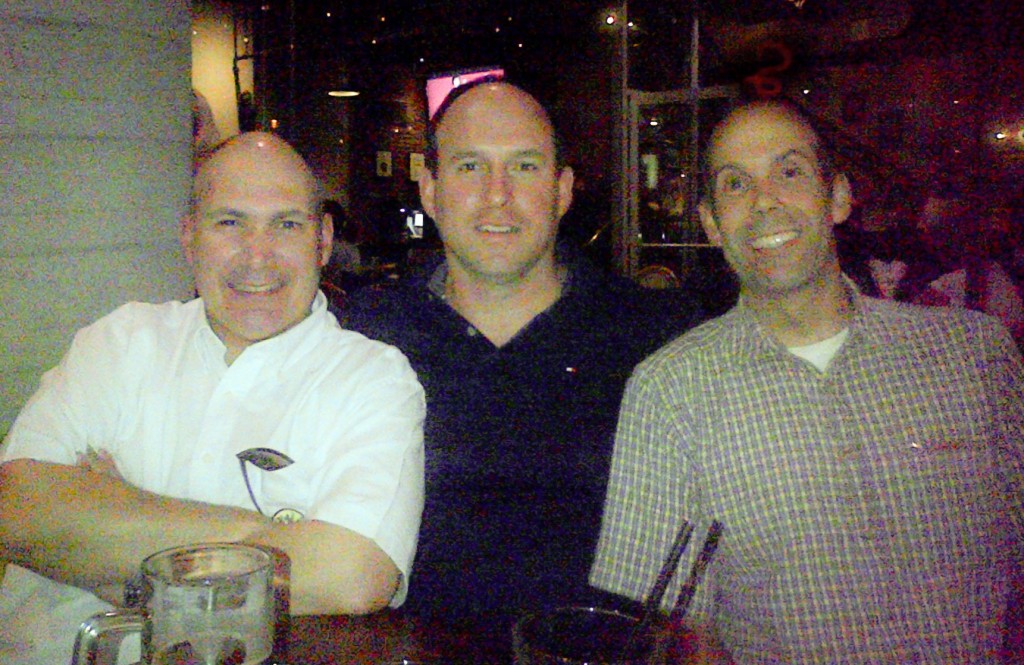 89'rs reunite after 20 years
16919 Don Waldock, 16422 Pat DelGuidice, 16865Randy Hartmann, and 16928 Josiane Roberds – nee Yergeau (not present in the photo) reunite after 20 years apart.
Wing Commander Waldock, Commanding Officer JTFN HQ/ Deputy Chief of Staff (Corporate), Joint Task Force (North) Yellow Knife; Wing Commander DelGuidice, Deputy Director Satellite Communication (SATCOM) Capability for the Royal Australian Air Force Canberra; Squadron Leader Hartmann, back 'home' lecturing EW at RMC; LCol Ret'd Roberds, on her way to SHAPE, met at the 3 Brewers Restaurant in Ottawa to catch up as their career paths crossed again.
It was a great reunion and the four 89'rs carried on as if they had never been apart. The three gentlemen following RMC shared an apartment in Angus (near Borden) when they were on the near year long AERE course.
It was like being with family again and the only thing missing was … some hair.
***

21859 Major ERIN SMITH, (CLASS OF 2000) is participating as a Host Team Medical Doctor at the 2015 Pan Am Games being held in Toronto. Erin is part of a multi-disciplinary health care team that will provide medical services to athletes, as well as Pan Am Games family members and volunteers.
***
10263 Don Lovell – leaves Moose Jaw with gold & another Canadian record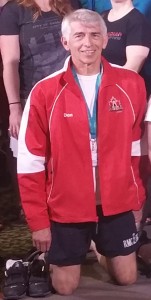 Seven countries participated in 13th Annual North American Powerlifting Federation (NAPF) Championships which were held in Moose Jaw from July 7 to 11th.
10263 Don Lovell, (RRMC / RMC Class of '74) won his age category with lifts totaling 393 KG. His best lifts were 132.5 KG Squat, 77.5 KG bench and 183 KG Deadlift.
The 403 lb Deadlift is a Canadian Record and a NAPF record for Masters III Equipped. Next year the Championship will be held in Cancun, Mexico.
Anyone with a sharp eye looking at the photo left will notice the RMC logo on the black shorts of the proud record holder. Look real close and readers will see the gold medal around his neck.
Don now has some time off before he will start to train in earnest for the Commonwealth Powerlifting Championships to be held in Vancouver November 30 to December 5th.
We wish him continued success in Vancouver and beyond.