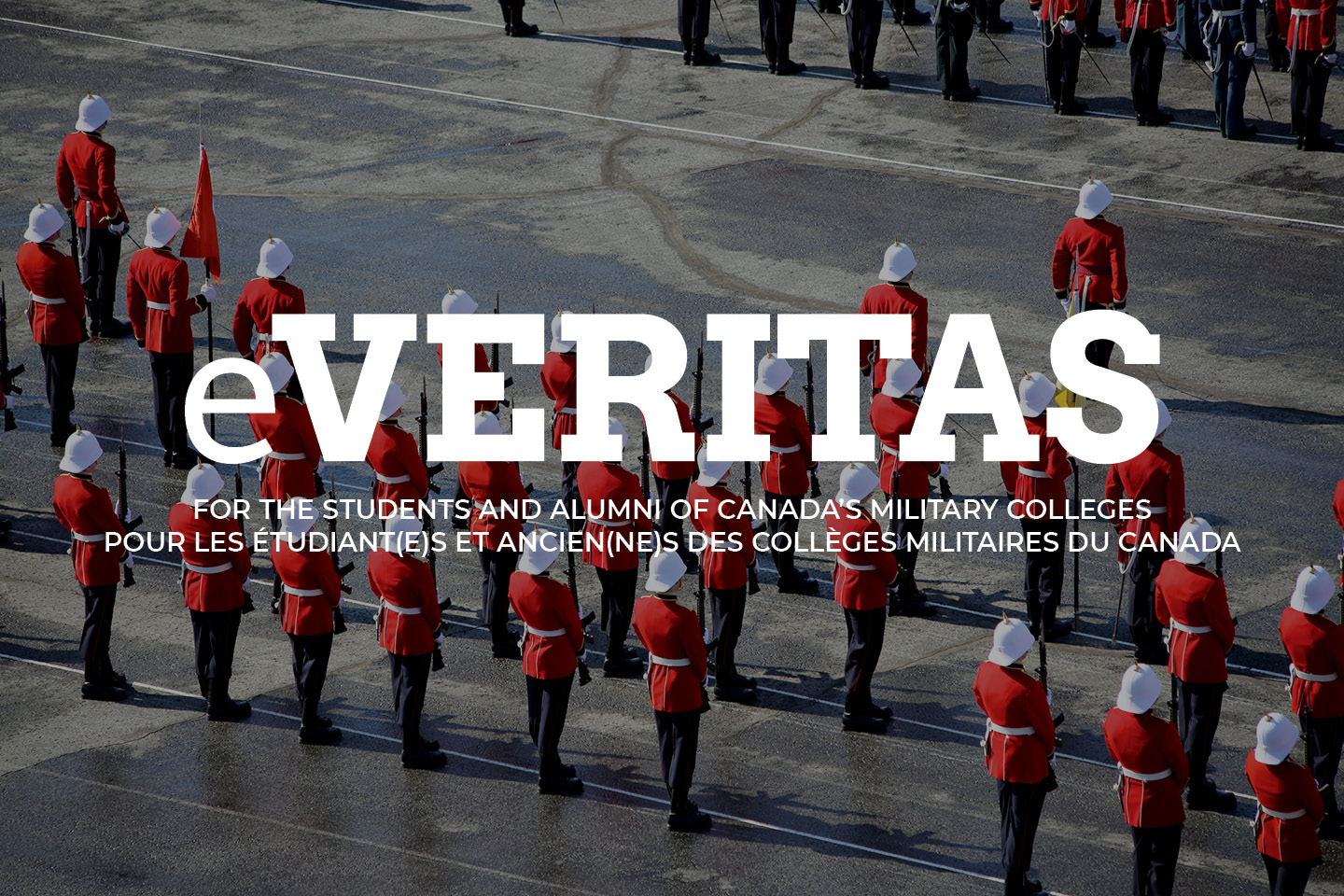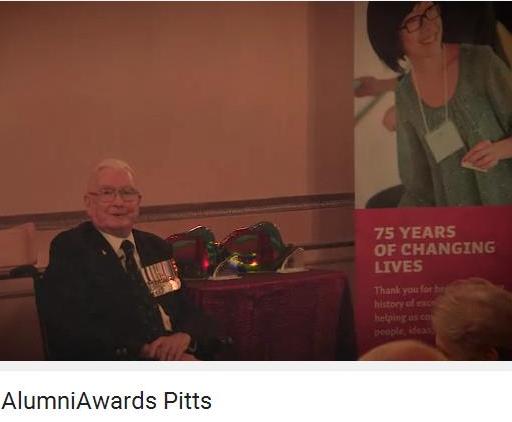 2897 Herb Pitts Honoured at Royal Roads University
7771 Jim Leech (RRMC / RMC '68) talks about PTSD, Canadian veterans at Brockville Rotary meeting
15519 Sandra Sukstorf (RMC '86) officially called to the British Columbia Bar
Battle of Britain's 75th anniversary commemorated – 16855 Brig.-Gen. Sean Friday, (Class of '89) commandant of the Royal Military College of Canada
17034 Vincent Waters (RRMC / RMC '89) runs a 100KM solo
Bill Foster (Class of '92, 18329) and Eva Martinez (Class of '93, 18866) – on the road again

John Kim, 23179, Class of 2005 – singing before thousands

Up-to-date with 24767 Dakotah Soucy, Class of 2010
MORE…
2897 Herb Pitts entered Canadian Services College Royal Roads in September 1948 receives Alumni Leadership Award from Royal Roads
Video of 2897 MGen (Ret'd) Herb Pitts on the occasion of the presentation of the RRU Alumni Leadership Award which occurred during the recent Royal Roads Homecoming.
More – Herb Pitts in his own words – Here
***
7771 Jim Leech (RRMC / RMC '68) talks about PTSD, Canadian veterans at Brockville Rotary meeting.
***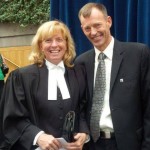 15519 Sandra Sukstorf (RMC '86) was officially called to the British Columbia Bar last week – 17 Sep.
Sandra recently retired from the regular force. B.C. is the third province in Canada that she can practice law. She is a Member of Law Society of Upper Canada and the Nova Scotia Barristers' Society.
Photo is with her husband, 14632 Simon Sukstorf (RRMC / RMC '84)
Previous e-Veritas article on both Sandra & Simon and the Boston marathon connection – Here
***
Battle of Britain's 75th anniversary commemorated – 16855 Brig.-Gen. Sean Friday, (Class of '89) commandant of the Royal Military College of Canada
***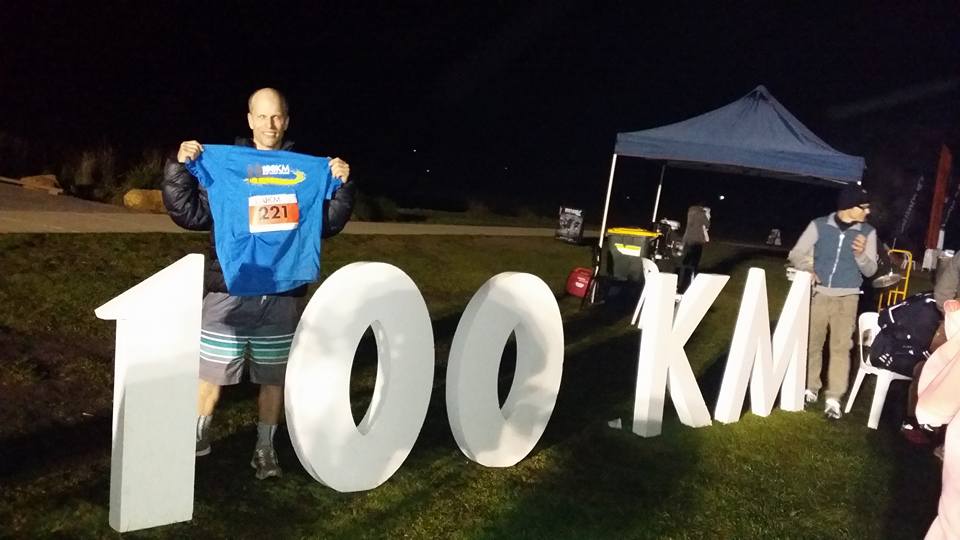 17034 Vincent Waters (RRMC / RMC '89) participated in the Surfcoast Century at Anglesea, Victoria, Australia on 19 Sep 2015. There was a 50km, 100km team and 100km solo and Vincent ran the 100km solo. He ran this as a challenge just to see if he was able to finish 100km in the time allowed which was 20.5 hours and as a bonus Vincent was able to finish in 15 hrs 12 min to get a beer stein.
"I was in no danger of winning though as the winner was 8 hrs 17min."
***
On the road again
Bill Foster (Class of '92, 18329) and Eva Martinez (Class of '93, 18866) are on the move once again. Upon completion of his PhD, Bill accepted an Assistant Professor position at the Rowe School of Business at Dalhousie University. Eva, in turn, accepted the position of Director, CP140 Combined Production Programs at IMP Aerospace. The family has now settled in Bedford, Nova Scotia. To stay in touch with Bill and Eva, email bronte@sympatico.ca
***
***
Big honour for '05 grad!

The RCA Band, based out of 3rd Canadian Division Support Base Edmonton, is one of 5 professional bands in the Regular Force that is often involved in supporting various public events on behalf of and representing the CAF.
One of several key events in which the RCA Band showcased its talents was during the annual CAF Appreciation Day hosted by the Calgary Stampeders at McMahon Stadium on 7 September 2015, as part of the Labour Day Classic featuring a key rivalry between CFL's Calgary Stampeders and Edmonton Eskimos.
What was particularly noteworthy with RCA Band's last gig was that the vocalist who accompanied the band is a former RMC Cadet, Capt John Kim, 23179, Class of 2005. Capt Kim's rendition of our national anthem was met with great pride and enthusiasm by the fans of the football game and fans alike from across our great nation.
A former member of the RMC Choir and a principal in RMC's last musical production of Notre Dame de Paris in 2003, John is a volunteer performer with the RCA Band. Capt Kim is a proud member of Lord Strathcona's Horse (Royal Canadians), who is currently employed as G3 Operations Officer in 3rd Canadian Division Support Group Headquarters.
***
Up-to-date with 24767 Dakotah Soucy, Class of 2010
By: 26659 OCdt (IV) Danielle Andela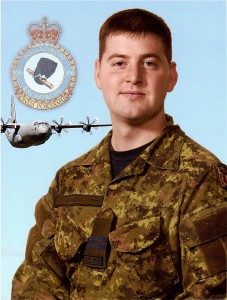 What are you doing right now in your military career?
I am an Aerospace ERE officer at 436 Transport Squadron. I was responsible for the servicing and maintenance of our fleet of seventeen CC130J Hercules Aircraft. I recently changed positions two weeks ago and now I manage the Quality Program at the squadron as well as the fleet's aircraft records.
What do you think of RMC in reflection?
I made many long lasting friendships, and I can easily reach out whenever I need someone's help and vice versa. I learned great time management skills and how to think outside the box. Overall I have lasting memories of working together with my friends to make it through together.
What do you have to say to the new 4th years who are about to become commissioned?
It might be daunting leaving the school environment and venturing out into a position with responsibilities, but don't let that hold you back. You will fault, but rely on the experience of your Senior NCO, and develop a good working relationship, because if they respect and follow you, they will not let you fail.