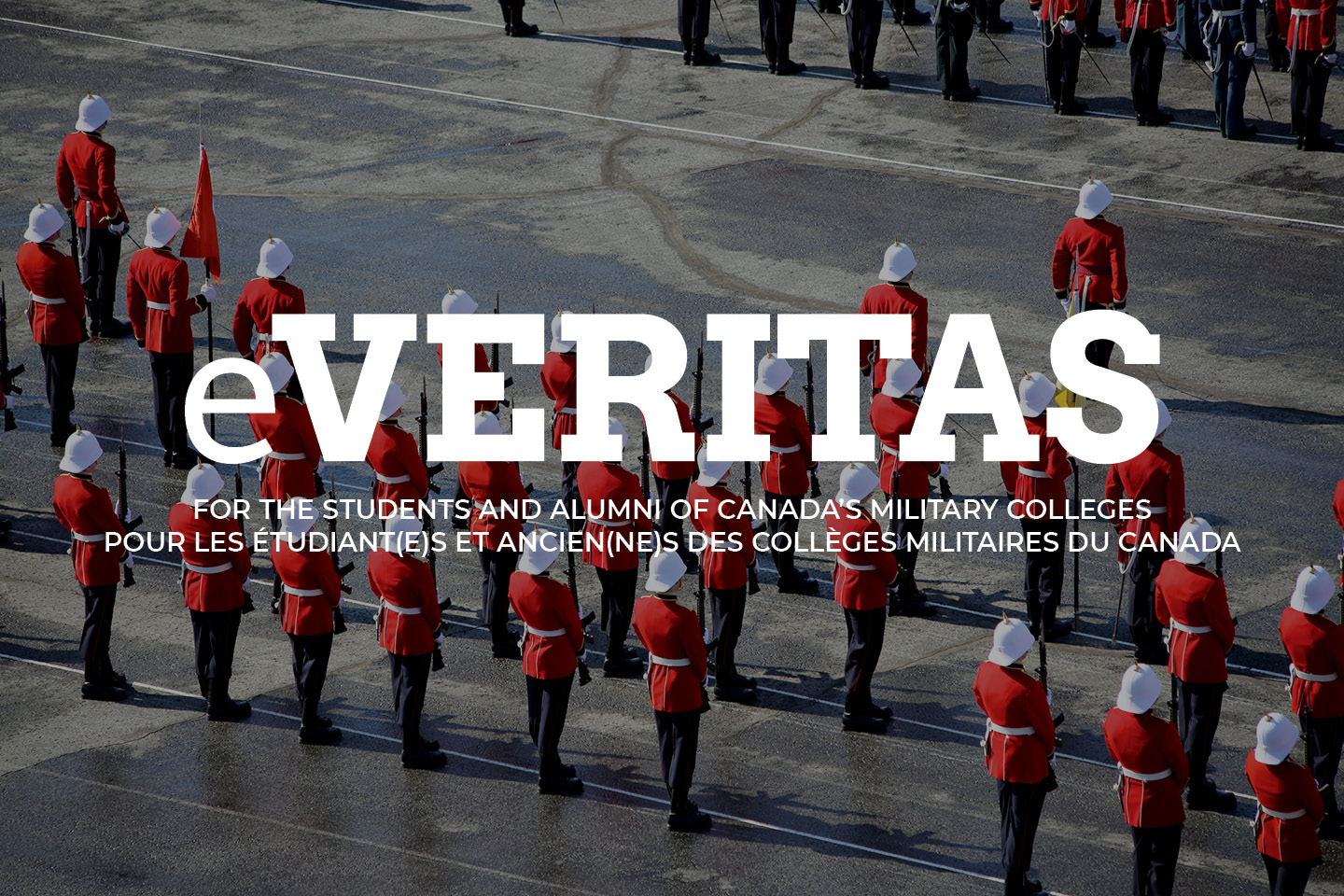 CMR-1956 – Lunch du 22 janvier

What do these five Ex Cadets have in common?
12320 Walt Natynczyk (Class of '79)

13738 Chris Hadfield (Class of '82)

21364 Jeremy Hansen (Class of '99)

10859 Benoît Marcotte (Class of '76)

10613 Kevin Psutka (Class of '75)
A few word of advice from recent graduates!
More
CMR-1956 – Lunch du 22 janvier: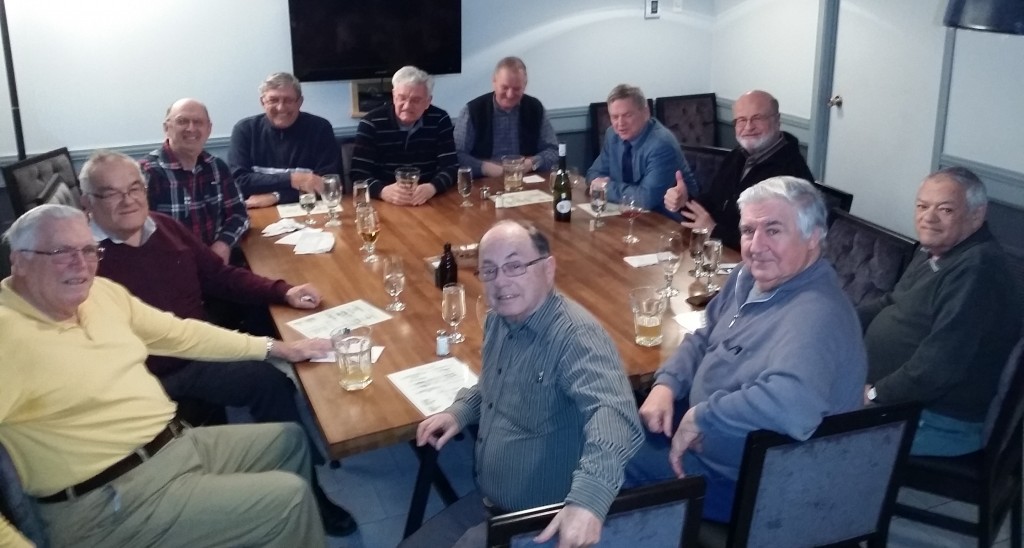 Voici une photo prise lors de notre diner mensuel de la classe au Bistro Les Bières Belges à St-Hubert
Here is a photo taken at our monthly class lunch at the Bistro Les Bières Belges in St-Hubert.
Pour identification de G à D / For the purpose of identification from to R clockwise
Georges Ostiguy, Robert Blais, Florent Giasson, Denis Gartiépy, RéjeanParent, Robert Legalult, Serge Tourangeau, André Morin, Roger Drouin, Yvon Paquette, Roger Robidoux.
Classmate, Ralf Awrey had this to say when viewing the photo: "Too many empty glasses!"
***
What do these five Ex Cadets have in common?
12320 Walt Natynczyk (Class of '79)

13738 Chris Hadfield (Class of '82)

21364 Jeremy Hansen (Class of '99)

10859 Benoît Marcotte (Class of '76)

10613 Kevin Psutka (Class of '75)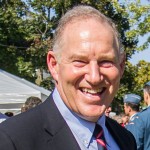 I started my own journey as an Air Cadet at the age of 13, having joined 220 (Red River) Air Cadet Squadron in Winnipeg, Manitoba. My decision to join the Air Cadet movement was based on my desire to become a member of an organization that offered me personal challenges and my passion for aircraft. Although I really enjoyed sports, I was also motivated by a strong desire to contribute to my community. The Air Cadets provided all of this and more. I attended Air Cadet summer camps at Penhold Alberta during the summers of 1972 and 1973. I went back to Penhold nearly 30 years later to see the current generation of air cadets. I told them that life was about choices. They had made a choice to join the Air cadets and in my view, it was one of the best choices they ever made in their lives. I have told similar groups of cadets the same message throughout my travels across the country visiting the various corps and squadrons. As the Chief of Defence Staff, I have absolutely no doubt that my formative years as an Air cadet served me well in developing self-discipline, determination and a sense of teamwork. As I have told so many young cadets: «You will be a leader in Canada and any one of you could be the CDS». (220 Red River Squadron)
12320 Walt Natynczyk

***
I dreamed of spaceflight. Watching the first humans leave our Earth to walk on another planet was a young boy's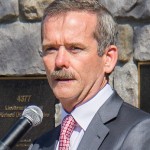 dream, ignited. I thus clearly knew what I wanted to do, but had no idea how to get myself there. So I did some research. When I looked at what space explorers knew, I saw that they were aviators, engineers and test pilots. Growing up as a farm boy that looked great to me, but I needed to learn how airplanes worked, and how to fly. The Milton 820 RCAC Squadron had recently formed, so I joined and grew up with them from 1973-1977. The lessons I learned there I still draw upon daily: self-discipline, teamwork, technical competence, flying, and leadership. To be able to command the International Space Station in 2012/13, I know full well that it was the Air Cadet experience that allowed me to fly so high. Per Ardua ad Astra! (820 Chris Hadfield Squadron 1973-1977)
13738 Chris Hadfield

***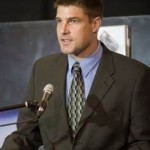 The Air Cadet program played a significant role in the achievement of my life's goals and dreams. As a young boy I had a passion to fly and an interest in the military. Thus, it seemed a natural fit that I should join 614 RCAC Squadron in London Ontario at the age of 12. My time spent with Air Cadets was nothing short of tremendous. It was filled with many challenges and fantastic rewards, and its focus was much broader than the flying and military experience I expected. The program has something to offer for all of Canada's youth. The highlights for me were the flying scholarships and the friendships. It would be many years later, upon further reflection, that I would truly come to realize the full extent of what the program had given to me. The leadership experiences and the challenge of flying had given me a boost of self-confidence and the courage to set an ambitious course for my life. I've never looked back. There are few certainties in life, but one thing I am absolutely certain of is that I would not be where I am today, were it not for the Air Cadet program. For that, I am most grateful. I take a piece of the Air Cadet program with me everywhere I go, and I look forward to taking it to space one day in the future! (614 Forest City Squadron 1988-1994)
***
21364 Jeremy Hansen

Working hard through high school and university certainly was a major factor contributing to a successful Air Force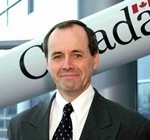 and space support career but the five years and the four summer camps that I spent with the 728 La Vérendrye Air Cadet Squadron in Val d'Or, Québec (1966-1971) were an even greater catalyst that shaped my progress through ever increasing responsibilities. As a young Air Cadet having great fun while learning self-discipline, leadership, effective speaking, team work, flying and even diplomatic skills while visiting France, I never realized then how key those skills would be to securing great military assignments as a fighter pilot and commander of various military formations. Air Cadets also taught me to pursue dreams and I did so when joining the Canadian Space Agency to have the unique privilege of leading the team running Canadarm2 operations on the International Space Station. My COs at 728 Squadron were excellent role models and teachers; along with their staff, the sponsoring committee and the Air Cadet League of Canada, they truly helped me build solid foundations for an exciting and rewarding series of challenges in adult life. I am forever thankful for their dedication and support. (728 La Vérendyre Squadron 1966-1971)
10859Benoît Marcotte

***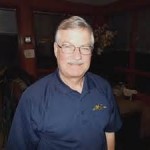 I always wanted an aviation career and Air Cadets helped to kick-start it with my first flight experience and then a powered flying scholarship. I decided that I wanted to go to Royal Military College and fly in the military but I was up against thousands of applicants. My high school marks were OK but I was no shining star, so I crossed my fingers and hoped for the best. As it turned out, the military gives high marks to anyone who has Cadet experience. My seven years, including Senior Leaders, Overseas Exchange and WO1 status certainly helped me get the nod. And there was no looking back. After a flying career in the military, I went into civilian aviation in a variety of capacities and now run the largest aviation Association in Canada, where I am back to my roots, flying recreational aircraft for business travel and fun. I can definitely say that Air Cadets played a very important role in the career path that I chose. (80 Spitfire Squadron 1965-1971)
10613 Kevin Psutka
***
A few word of advice from recent graduates!
Coordinated by Danielle Andela 26659 OCdt (III) 1 Squadron –
E-Veritas Correspondant

2Lt (25696) Justin Urquhart, 9 Squadron
I'm Lt Justin Urquhart, and I am a Communications and Electronics engineer in the Air Force. I am a Troop Commander, posted to Canadian Forces Joint Signals Regiment here in Kingston. I am a part of 1 Line Sqn, which is responsible for the cable plans, antenna crews, and design/infrastructure for domestic and foreign operations all over the world. My day basically consists of enabling the Linemen in accomplishing their missions (management of resources), looking out for their welfare (this includes training, leave, benefits, pers admin, PT, etc), as well as managing my secondary taskings (a/2IC, United Way Rep, Officers Mess executive, etc). I work with a "command team" consisting of 3 WOs and myself that look after 48 troops. I really love my job, and the people are great to work with. Working in an environment where the work matters, and the operations are real is a huge shift.
During my time at RMC, the atmosphere there could not accurately represent my current military experience. My first posting being at a high readiness unit, in my opinion, RMC wasn't able generate reality of an operational unit in an ever evolving world. Shortly after my arrival, Op IMPACT moved my unit into high gear. Learning from the sidelines how an operation works, seeing a variety of members factoring every possible detail to leaving no stone unturned to achieve mission is an impress machine to watch. RMC didn't teach how multiple entities across a country can come collectively together to send nearly 600 members overseas. It felt that RMC missed that mark in preparing me for an operational environment. Furthermore, most members involved having almost at least decade of experience, with some pushing up to 4 decades, showed me seasoned leadership that no peer at RMC ever could. This experience clearly showed me, what type of leader I want to be in the future.
The advice that I would give a member of the fourth year class at RMC is to never stop learning. There are people that believe that the learning stops when you graduate. I highly encourage you to find a healthy balance between achieving professional competence, and making the time to ensure that your troops are looked after. You are on a great journey, I ask that you take time out of every day to look to your left and right. Please ensure that your fellow cadets are OK; not just in the four pillars, but that they're not "in the red". Congratulations to you all on making it this far, and play safe.
***
2Lt (25931) Danielle Desgagné, 3 Squadron

I am now a Platoon Commander in Supply Company at 2 Service Battalion (Petawawa). They like to call me the SCO (System Control Officer) which meant absolutely nothing to me when they gave us our assignments back in December (surprise!) In a nutshell; we receive supply requests from all over base (whether it's from CSOR, PSP or RCR, just name it!) and the members of my Platoon prepare and do up the contracts to buy goods/services while I do my best to look out for them.
Cliché or not, I have no regrets when I think back on my time at RMC. I've made mistakes for sure; but that's how I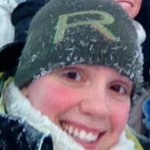 learned. I've taken advantage of the opportunities the college offers us and managed to find my place within the Cadet Wing. It really was a love/hate relationship but somehow, I've come out stronger and without a doubt, more mature. RMC isn't perfect because people aren't perfect but I truly believe that the institution has our best interest in mind.
Believe it or not, RMC has set you up for what's coming. What you've learned you know; and what you don't know (which is pretty much "to infinity and beyond") be prepared to learn. It's all about balance; confident not cocky, proactive not keener. Be proud of where you come from (who can stop Old RMC?) but don't think you are "better". Just more prepared perhaps.
Enjoy the last few months, I'm sure to see you soon!
***