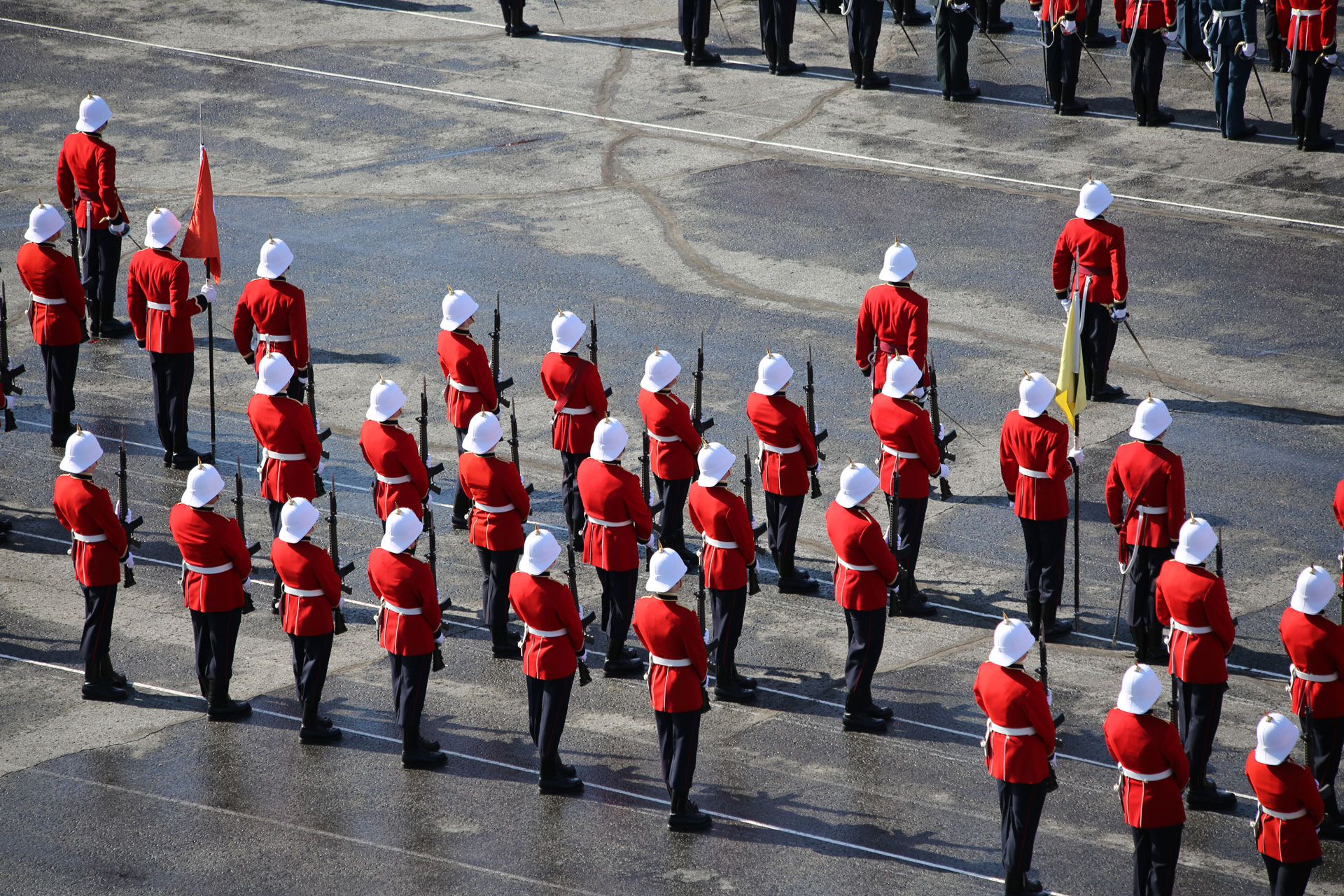 XX Commandant RMC: 1947 – 1954
Researched by E3161 Victoria Edwards (RMC '03)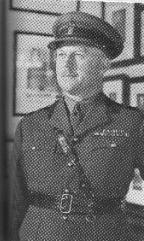 1137 Brigadier Donald Robert Agnew C.B.E., C.D. (RMC 1915) was the 20th Commandant of the Royal Military College of Canda from 1947-54.
Brigadier Donald Robert Agnew was born in Toronto on 25 Oct. 1897 to Major John Agnew and Elizabeth Daisy Edith (Stocks) Agnew. He was educated at University of Toronto Schools and Royal Military College.
Major John Agnew, 127th Battalion, Canadian Infantry, served overseas in World War I, along with his three sons, Lt. Donald Agnew, of the Canadian Reserve Artillery, Lt. Ellis Agnew, 351 Brigade R.F.A., and Lt. Ronald Agnew, of the Royal Canadian Navy. During the war, his wife Elizabeth Agnew, moved temporarily to Hamilton, Ont. while her husband and sons were overseas.
Both Brigadier Donald Agnew and his brother Commander Ronald Ian Agnew (RCNC 1913) became career military officers like their father. His brother, Commander Ronald Ian Agnew was born in Toronto on 6 June 1895. He was educated at the Royal Naval College of Canada. He served in the navy during World War I on the H.M.S. Manners and H.M.S. Princess Royal and with the North Russian Relief Force in 1919. He was awarded the O.B.E. in 1935.
From 1940 – 1942, Brigadier Donald Robert Agnew was Commanding Officer 14th Field Regiment Royal Canadian Artillery 1915-18. In 1942, he was Commanding Officer No. 1 Canadian Artillery Reinforcement Unit, England. From 1942-44, he was Commanding Officer 1st Canadian Anti-Aircraft Brigade, England. He was Director-General of Anti-Aircraft Artillery from 1942-45. He was awarded the C.B.E. in 1946. He served as District Officer Commanding 7th Military District 1945-1947.
From 1947-1954 Brigadier Donald Robert Agnew was both Commandant of the Royal Military College in Kingston, Ont. and A.D.C. to the Governor-General of Canada. During this period, the New One Hundred Opening Ceremonies were held (20 September 1948). He devised a new system of organization at RMC consisting of a vice-commandant as director of studies, to coordinate the military and academic training at RMC and to represent RMC at the National Conference of Canadian Universities as the equivalent of a vce-principal. The commandant personally commanded the cadet battallion. A staff-adjutant issued the routine orders. He presided over the New One Hundred Opening Ceremonies at the RMC on 20 September 1948. He inaugurated the Old Brigade, for alumni celebrating 50 years since they entered one of the Canadian Royal Mi litary Colleges in 1950. He was Commandant of RMC when Queen Elizabeth I, who was known as Princess Elizabeth before her accession, and Prince Philip visited the College on 12 October 1951.
He served as Director of the Imperial War Graves Commission in North West Europe from 1954-1958. He retired in 1958.
Sources:
The Agnew family fonds. — 1912-1919. — 3 cm of textual records, graphic material, and regalia are at McMaster University

Preston's Canada's RMC: A History of the Royal Military College
________________________________________________________________________________
II Commandant RMC: 1886 – 1889
Researched by E3161 Victoria Edwards (RMC '03)

Major General John Ryder Oliver was born in 1834. He was educated at Caius College and Trinity Hall, Cambridge. As an officer in the Imperial Army, he served in India and was mentioned in despatches twice. He was an artilleryman who had served on the Bhutan expedition 1864-5, where he received a medal and clasp on active service. He passed the Staff College in 1865. Oliver was good on theory and also practical. He was a distinguished scholar. He had written textbooks on geology, geodesy, surveying, astronomy, and the theory of artillery projectiles. It was advantageous to RMC to have instructors whose knowledge of the British Army was up to date. He was appointed professor of surveying and military topology at RMC in 1877. He was named senior professor. In December 1877, he was made a Lieutenant Colonel in the Canadian militia. Oliver's wife, Mary Hinds was the daughter of a Kingston banker, whose family was acquainted with Sir John A. Macdonald. Oliver succeeded Hewett as commandant of RMC from 1886 to 1888. He was appointed commandant up to the end of his tour of duty in Kingston (the end of 1877 unless extended). In 1886 Oliver introduced a modification to permit "excellence in one subject to counterbalance another" for promotion and graduation.
The equitation program at RMC was halted when the horses were taken away for the Northwest campaign. Since the horses were not immediately brought back when the troops returned. Although Oliver arranged to hire horses locally, the horses were draught animals and not suitable for riding, and they balked at jumps. Riding was therefore inadequately and insufficiently taught at the College. Sports at the College included cricket, football, tennis, swimming, boating, and skating.
RMC policy was to teach civil subjects in a predominantly military college, to seek recognition for the civil education that was given and to prepare RMC graduates for civilian and military careers. Oliver negotiated with professional societies and the universities in 1888. The Ontario Law Society for example, laid down terms on which RMC graduates would be admitted to the bar. The Medical Council of Ontario relieved RMC graduates of the need to take its matriculation examination. In 1887, the Ontario legislature included RMC graduates among those whose apprenticeship for a land surveyor's certificate was shortened by one year. The Ontario government placed RMC graduates on the same level as graduate engineers of the Ontario School of Practical Science. Oliver reported that out of thirteen graduates, ten wanted to join the British army, two in the infantry, six in the engineers, and two in the artillery.
By 1888, a considerable amount of recruiting or hazing had developed. Oliver, who took the side of the junior cadets and worked at stopping the hazing, caused dissatisfaction amount the seniors. Although hazing waned for a time at the College, the practice persisted.
Although Oliver wanted to extend his service in Canada until the time came for him to retire from the army on 16 December 1889, he learned that the position was only temporary. Oliver took the decision with good grace. He retired to England and died in 1909
Source: Preston's Canada's RMC: A History of the Royal Military College