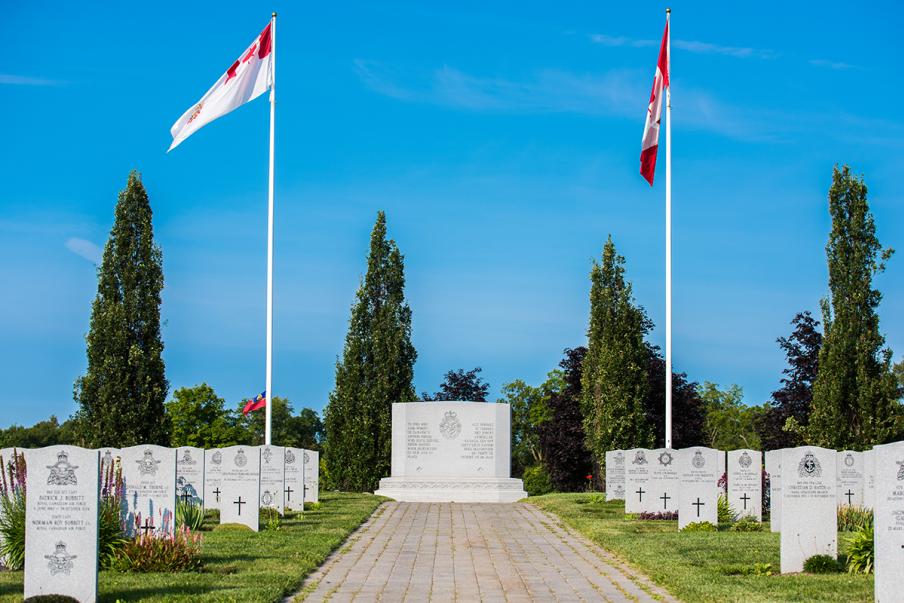 DEATHS (3)
9099 HAMILTON, Murray 'Wayne' Fraser – CMR Entry Year 1967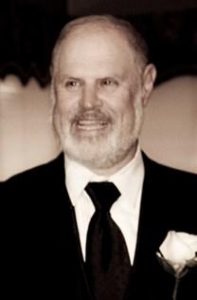 May 14, 1949 – November 27, 2015. CDR (Retired), RCNR, CD2, Queens Jubilee, BA., BEd, MEd. It is with much sadness that we announce the death of Wayne at his home in Brookside, after a brave, short battle with cancer.
Born in Summerside, P.E.I, he was the first son of the late Flt. Sgt. Murray and Minnie Hamilton. Survived by his wife, Gerri; sons, Andrew (Carli), Sean (Emilie); brothers, Robert, Gordon (Rosemarie) and family; sister, Betty Jean MacMillan (Don) and family.
Wayne attended Collge Militaire Royal de Saint-Jean and then served on the HMCS Miramichi, Saskatchewan and Ottawa. On leaving the regular force to return to university, he transferred to the R.C.N.R. and became a member of HMCS Scotian. Scotian was like a second family to Wayne. He served in various senior positions before being posted to an operational billet at MARCOM HQ as NCSO Halifax and N.S. He was then posted to MCD Halifax as Commander and then as Deputy Commander MCD Maritimes. Later he assumed command of Harbour Defense Unit One and Port Security Unit One.
He retired from active duty in 2004 after 36 years of military service.
In his civilian career, Wayne taught students at Brookside Junior High, CP Allen and was VP of Timberlea Junior High. In 1985, he initiated the Students Helping African Relief Efforts project and also helped found the Canadian Council for Geographic Education in 1993. He was then seconded to Natural Resources Canada where he developed the National Educational Canadian Community Atlas project.
Next, he moved to the Department of Education, Learning Resource & Technology division as an I.T. consultant until he retired in 2013.
Wayne was a firm believer in community. He was a founding member of the Brookside Community School and was a volunteer firefighter for 14 years. He was an original and active member of the Brookside Homeowners Association and he helped develop such projects as Yeadon Green and Campbell Point Park. He was also Vice Chair of HRM Joint Emergency Measures Western Region and Vice Chair of the Board for the Prospect Road Recreation Association.
Wayne always felt his biggest accomplishment was his life with Gerri, Andrew and Sean. He loved living on McGraths Lake and enjoyed all it had to offer. He was a motorcycle enthusiast, loved jazz, making wine and traveling the world with Gerri.
Wayne's philosophy was that life was not a dress rehearsal so he lived every day with enthusiasm and a commitment to his family, his country, his teaching career and his community.
In honor of Wayne, if you wish, please make a donation to the QEII Foundation -Palliative Care Unit at: www.qe2foundation.ca/memorial-donation
To share an online condolence to the family please visit: www.jasnowfuneralhome.com
***
Howard Russell Witt 18 OCT 2015 Rochester Hills, MI
RR A34 Howard (Gus) Witt
Doctor Howard R. Witt known as "Gus" by his classmates, passed away peacefully with his family beside him on October 18th last. Howard was born on July 12th, 1929 in Morden, Manitoba and joined the first RCAF intake at Royal Roads (Joint RCN-RCAF College) in 1947. He excelled academically and had hopes of pursuing his passion in engineering upon graduation in 1949. However, he was sent to Air Navigation training in Summerside, PEI and assigned to flying duties upon winning his "wings". Persistence prevailed and a year later he was granted remuster to the technical list. Whereupon, he was sent to the University of Toronto to complete his degree in electrical engineering. Gus was posted to Ottawa on graduation in 1954 where he met and married his bride-to-be and lifetime mate, Aletha (Lee). 2 years later he was permitted to attend Princeton University in New Jersey to gain a master's degree in engineering which he acquired with distinction. After this he accepted an offer to undertake a teaching/Doctoral program at Cornell University in Ithaca, NY. He continued teaching at Cornell until 1967 when he accepted a position as a professor of electrical engineering at top-rated Oakland University in Rochester, MI from which he retired as Dean of Engineering. Gus kept diligently his roots and friends from Royal Roads and his classmates looked forward to the class reunions to enjoy his sense of humour and comraderie. In later years, cardiac myopathy curtailed has attendance. Gus and Lee produced three children who in turn have given them eight grandchildren.
He is held in high regard by his classmates. He is sorely missed.
Submitted by RR A15 Barry Howard
***
Obituary announcement for BGen Don Banks (ret) – Long time friend of RMCC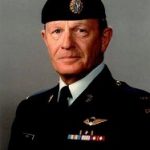 BANKS, Brigadier General (Retired) Donald – Don passed away peacefully while lovingly surrounded by his devoted wife and children on December 4, 2015 at the age of 75. Survived by his dearly beloved wife, Carolyn, daughter Sandra (Kim) and son Patrick (Trish). Loving and proud grandfather to Kate, Grace, Zachary and Justin. Brother of Bud (Madeline), Jack (Margaret) and the late Margaret (Chuck) Cox. Bother-in-law to the late William (Ann) Hucheson and dear uncle to many nieces and nephews. Don had a very distinguished career in the Canadian Army, starting as an Apprentice Soldier and rising to the rank of Brigadier General in the Royal Canadian Corps of Signals/Communications Electronics Branch. He served with distinction and honour across Canada and overseas. He commanded at every rank level, and locally as Commanding Officer of the 1st Canadian Signal Regiment, Commandant of the School of Communications and Electronics and more recently as Base Commander of Canadian Forces Base Kingston. After promotion to Brigadier General in July 1990, he assumed command of the Canadian Forces Communication Command. In June 1993, he was inducted into the Order of Military Merit in the rank of Commander. After retirement, Don remained active in the local military and civilian community, serving as Colonel of the Regiment for 1st Canadian Division Headquarters and Signal Regiment; president of Signals Welfare Incorporated; as a member of the Board of Governors of the Corps of Commissionaires. He was also, for many years, a Director on the Board of the Military Communications and Electronics Museum, where he was one of the driving forces behind the production of the Corps/Branch history. He was appointed Colonel Commandant of the C&E Branch in February 2000 and was serving in that capacity during the visit of the Branch Colonel-in-Chief, HRH the Princess Royal, Princess Anne in 2003. Don will be missed by his many friends, both military and civilian as he had a positive effect on all those who had the great fortune to know him. The family will receive friends at the JAMES REID FUNERAL HOME, 1900 John Counter Blvd, on Tuesday, 8 December 2015 from 2-5 p.m. and from 7-9 p.m. A funeral service will be held on the Base at the Reading Drill Hall (Drill Hall Alpha – 10 Satellite Ave., Vimy Barracks CFB Kingston.) at 2:30 p.m. on Wednesday, 9 December 2015. Reception to follow at the Vimy Officers Mess. Donations in Don 's memory may be made to the Communications & Electronics Museum or the Canadian Lung Association.