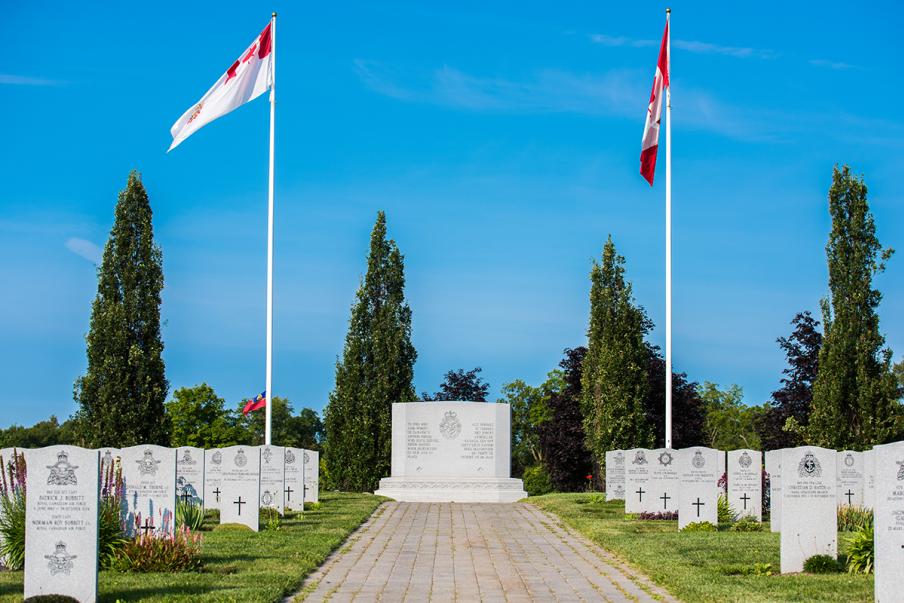 Deaths (7)
MORE…
7721 BENNETT, Major (Ret) Caleb – Class of 1968
BENNETT, Major (Ret) Caleb – Suddenly at home on Thursday, November19, 2015 at the age of 70. Husband and best friend of Sharla for 24 years. Father of Allison, Lesley and Bronwen. Step father of Chandra (Dan), David and Chad. Survived by sister Donna Routledge (late Fred) and brother Rick (Jane). Predeceased by sister Joanne. Brother-in-law of Randy Taylor (Chris).
In 1963 following the initiative of the U.S. Attorney General Robert Kennedy, Caleb was heralded North American Walking Champion by walking 50 miles in 10 hours, 45 minutes.
Top student at BMDHS and graduated from Royal Military College in 1968. Caleb excelled in sports and played on two RMC rep teams – Rugby and Judo. Following flying training at Moose Jaw and Portage La Prairie, Caleb was posted to CFB Shearwater and in 1970 played for the Nova Scotia all-star rugby team.
Caleb was a Pilot and Crew Commander on three operational maritime command aircrafts: VS-CP 121 Tracker (Carrier Borne Anti-Submarine Warfare); VP-CP 107 Argus (Long Range Patrol); HS-CH 124 Sea King Helicopter (Ship Borne ASW). His last posting before retiring regular force was as Air Detachment Commander on HMCS Algonquin where he accumulated more than 100 deck landings. Recipient of Canadian Forces Medal and Clasp (CDI) for Meritorious Service. Recipient of the "Sikorsky Helicopter Rescue Award" for a lifesaving rescue while flying a Sea King Helicoper.
In keeping with Caleb's wishes there will be no Funeral Service. Memorial contributions to the Royal Canadian Legion Branch 25 would be greatly appreciated by the family.
***
10265 Walter Gerald (Gerry) McConnell – entered RRMC in 1970
MCCONNELL, Walter Gerald (Gerry) – At Belleville General Hospital on Saturday November 14, 2015. Gerry was in his 64th year. Loving youngest child of the late Bill and Billie McConnell.
Born in Grace Hospital, Windsor, Ontario on January 18, 1952 and relocated to Belleville in 1958. Only surviving sibling Joan Watson (Ron Monteith), brother-in-law Gale Allen and sister-in-law Isobel Gomez Cid. Pre-deceased by his older sister Lynne Allen (2010), older brother Gary McConnell (2009) and brother-in-law Bob Watson (1983). Uncle to Karen Allen (Trevor Powell), Kevin Allen (Jen), Cheryl Lynne McConnell, Jason Monteith (Jane), Jennifer Russell (Alex), Roy Watson (Lisa), Rob Watson, Ryan Watson (Melissa Prégent). Great Uncle to Tyler Allen, Drew and Emma Allen, Zachary, Ella and Noah Russell, Delaney and McKenna Watson, Cooper, Colby and Carson Watson. Great Great Uncle to Tucker Allen.
Gerry will be sadly missed by his former wife, loving and devoted friend Pat McConnell and her family Kathy, Russ and Steve Slaughter. Gerry was pre-deceased by his much loved dogs Minnie, Pearl and Taz. Gerry leaves behind his beloved Einstein. Gerry loved and supported his legion and will be missed by his many Belleville friends. Gerry proudly and conscientiously ran the Legion Youth Program.
In lieu of flowers donations to the Quinte Humane Society would be appreciated. To honour Gerry's life the family will receive friends for lunch at 12 noon sharp on Friday November 20, 2015 at the Belleville Legion, 132 Pinnacle St. 613-968-9053. Please R.S.V.P. to Joan at 613-962-1845. Because Gerry died a part of us died too but since Gerry lived a part of him will continue to live in us. Rest in peace, Gerry.
All my love Joan XXXOOO
***
13234 KELLY, Colonel  Robert Gordon "Bob" (ret)
April 2, 1957 – October 26, 2015

Our beloved Bob passed away suddenly in Victoria, B.C. at the age of 58 years. Bob was predeceased by his mother Jean Kelly (nee Allin), and his brother Paul. Bob will be lovingly remembered by his wife Jeannie and children Katie, David, Shauna, Niki and grandson Quintin. He is also survived by his father John Kelly, sister Nancy (Carl), brothers Jim (Christine), Mike, Bill (Roné), a large extended family and dear friends.
Bob served 36 years with the Canadian Armed Forces and through his many postings he travelled and made friends. While there are many highlights in Bob's 36 years of service, the peak of his career was his role in the standing up of the Canadian Special Operations Force Command Head Quarters. Bob held the position of Chief of Staff Force Development for over 8 years and was immensely proud to have been a part of such a dedicated team who brought the Canadian Special Operations Force Command from inception to a place of prominence within the Canadian Armed Forces, and the World.
Bob had a brilliant mind and a kind heart. He recently fulfilled his dream of returning to Victoria where he and Jeannie first started their lives together.
A private gathering will be held at a later date. In memory of Bob, donations may be made to the Ottawa Heart Institute, The Heart and Stroke Foundation, your local SPCA or a charity of choice.
***
RCNC 66 Ronald Leslie CARLILE – entered RCNC in 1942, graduating in 1943.
February 4, 1924 – July 22, 2015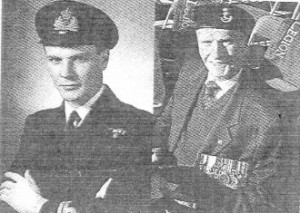 It is with love and wonderful memories that we announce the peaceful passing of Ron Carlile.
Ron will be fondly remembered by his wife, Mona, his brother Jack, and his three daughters, Anne, Cathryn, and Suzy. He was a treasured grandfather to Travis, Taylor, Preston, Tanner and Linea, and a cherished father-in-law to Scotty and Leo.
Ron was a Vancouver boy, born and bred. He graduated as an officer from the inaugural class of Royal Roads Naval College and served proudly in three navies; the Royal Canadian, the Royal and the Royal Australian. His wartime experiences shaped his life, his friendships, his passion for sport, his penchant for rum and his love for Canada. One of the proudest moments of Ron's naval career was returning an ailing Winston Churchill to England after the 1943 Tehran Conference aboard the HMS King George V. While travelling from Gibraltar, Ron had the distinct honour of mustering the junior officers to the ship's mess for a Q&A with the iconic Prime Minister.
Ron's naval career was abruptly halted when he contracted TB while serving. He then spent two long and naughty years recovering at Shaughnessy Veteran's Hospital. After his naval years, Ron forged a very successful career as a manufacturer's agent with Carlile and Carmichael Ltd. He had impeccable style – always a hat and a coordinating bow tie and was highly respected by his peers and customers.
Ron was a mainstay at Freeman's Beach in Point Roberts and the years at the beach meant the world to him. For 55 years, Ron cooked and cracked crab, tended his garden, entertained, beach-combed and enjoyed life by the sea. Many of his most treasured friendships were forged at Point Roberts. Ron enjoyed many activities, particularly those that placed him in pristine, natural settings.
He loved his annual Chilcotin hunting trips, setting up camp far in the bush, and with the help of his trusted labs, bagging his limit of grouse and pheasant. He eagerly anticipated his annual Hakai fishing adventures and the heated competition for the "Biggest Fish". It was astonishing that Ron enjoyed these adventures until his 90th year.
Ron and Mona were adventurous. Together, they travelled extensively, often with family and friends, and visited every continent except Antarctica. He was always happy to return to his beloved creek-side home in West Vancouver. There, by the garden and surrounded by his family, Ron spent his final days.
Ron was an officer and a true gentleman. We will miss his war stories at family dinners, the memorable parties, his kindness and generosity, his values of friendship, his deep love of family and most of all: him.
The family is very grateful to those that provided compassionate support and care including his many caregivers, nurses, physicians and Dr. Paul Sugar. Ron's life will be celebrated at 1 p.m. on August 18, 2015 at the West Vancouver Yacht Club, 5854 Marine Dr, WV.
If you so desire, donations will be gladly accepted by the Paul Sugar Palliative Foundation. No flowers by request, but do as Ron did weekly, give flowers to someone you love.
Published in Vancouver Sun and/or The Province from Aug. 1 to Aug. 2, 2015
***
7692 John Douglas Scott – Class of 1968
October 19, 2014
On October 19, his birthday, Doug Scott passed away. He will be missed by Lise, his beloved wife of 42 years, Michelle, and Christianne, his two daughters and in his words, "the best thing that ever happened to me", his two sons-in-law with whom he had a great complicity, Michel Boisvert and Guillermo Freire. He is also leaving his grand-children whom he adored: Jeremy and Brigitte Boisvert as well as Alexandra, Camila and Micaela Freire. He will also be missed by his sister Nancy, who was in near daily contact with him from Winnipeg for the last months of his life. He is also leaving his loyal friends whose support has been invaluable during his long illness: Louise and Luc Palardy, Élise and Paul Dionne, Louise and Pierre Gravel, Francine and Jean Guertin. He is leaving many relatives and friends across Canada and overseas. Finally, he is also leaving Trouser, Dundee and Rubik, his four legged friends, who brought him much pleasure.
Doug passed most of his career as a veterinarian at the Canadian Food Inspection Agency where he worked in Montreal, Calgary and Ottawa. He much enjoyed the scientific challenges and the public service. He appreciated great colleagues, made great friends and many golf partners. He loved nature and the outdoors; he enjoyed golfing, bird watching, hiking and the Rocky Mountains. He was an autodidact and had an amazing memory for facts, from astronomy to history and music.
Doug will also be missed by the staff, residents and their families, and volunteers of Santé Courville de Laval, where he was loved and cared for with exceptional dedication during the last two years of his life.
***
7757 John Jamieson  Class of 1968
Passed away at the Royal Victoria Regional Health Centre, Barrie, ON on Friday, August 21, 2015 at the age of 70.
Devoted father of Stephanie Mayfield (John) and Sarah Jamieson (William Parkinson). Fondly remembered by his sisters Susan Jamieson and Jeannette Solomon (Bill), and nieces Lauren, Kerry and Ilana.
He will be sadly missed by his dogs Mac and Smudge. If desired, memorial donations to the Huronia Museum would be appreciated.
***
4703 Ronald SHURB – Class of 1960
We received late word,Ron Shurb, passed away this past Thursday 19 Nov.
No other details are available at this time.