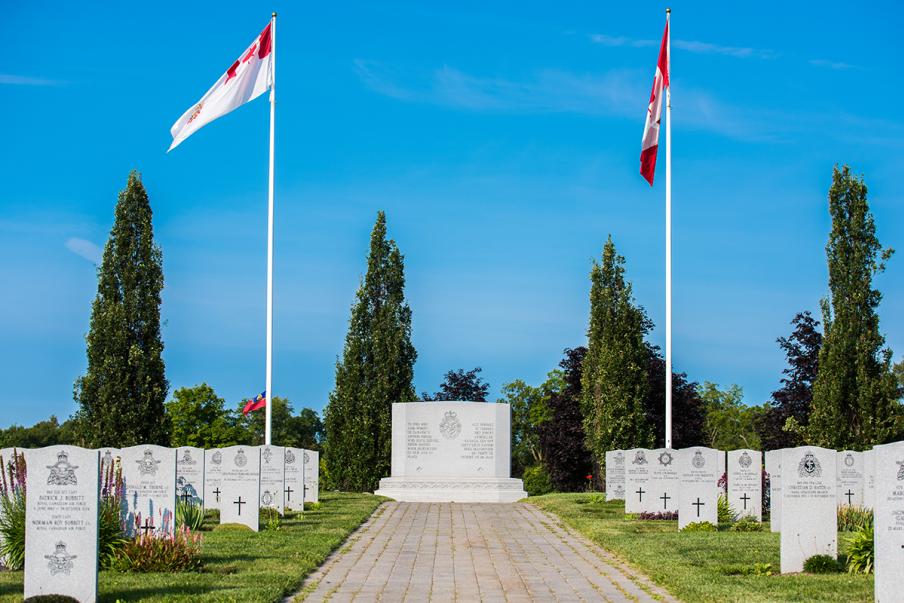 A154 LCol Pierre Labelle
LCol Pierre Labelle of Outremont Quebec was only one week away form retirement when he was struck and killed by a motorist as he rode his bicycle on a quiet road near St Gabriel of Valcatier QC.
LCol Labelle, a native of Chicoutimi Quebec has been a very active member of RMC Club, giving his time as a translator for our VERITAS magazine.
Pierre is known as an outstanding officer, a real gentleman, a defender of the french language and bilingualism. He joined the Canadiian Forces in 1965 and served in numerous places in Canada and Europe, in an examplary manner.
LCol Pierre Labelle will be remembered by all, and we convery our sincere and deepest sympathy to his family and friends.
M0058 M. Drolet First Vice President – RMC Club of Canada
A154 LCol Pierre Labelle
LCol Pierre Labelle de Outremont Quebec n'etait qu'a une semaine de sa retraite quand il fut happe et tue par un motoriste lorsqu'il etait sur sa bicyclette pres de Saint Gabriel de Valcartier.
Le Lieutenant Colonel Labelle, originaire de Chicoutimi Quebec a ete un membre actif de notre Club, donnant son temps comme traducteur pour le magazine VERITAS.
Piierre est connu comme un officier de grande valeur, un gentil homme, et un defenseur de la langue francaise et du bilinguisme. Il a joint les Forces Armees Canadiennes en 1965, et a servi a de nonbreux endroits au Canada et en Europe, et de facon examplaire.
Le Lieutenant Colonel Pierre Labelle restera dans nos memoires, et nous exprimons nos plus sinceres sympathie a sa famille et amis.
M 0058 Marc Drolet – Premier vice-president Club des CMR du Canada
Beloved music camp commander killed in crash
VERITAS magazine translator – brother in-law of Peter Dawe recently retired Executive Director, RMC Club
A154 LCol Pierre Labelle – Read the entire article
___________________________________
13775 Jonathan Andrew George Oliphant
With sadness we announce the sudden passing of Jonathan Oliphant, beloved husband and father, on July 9, 2011. Jonathan is survived by wife Verena, children Tora, Aidan, and Ian, as well as brother Geoffrey, sister Helen, Uncle Nigel, and countless other cherished family and friends.
Jonathan was born June 14, 1960 in London, England and emigrated to Canada at age 2. He spent most of his childhood years in North Vancouver, and then attended Royal Roads Military College. Upon graduation, Jonathan served 4 years in the Navy, acquiring a lifelong thirst for adventure and travel. In 1986 he enrolled in law school in Vancouver, and clerked for the BC Supreme Court for a year prior to completing his Articles. The majority of Jonathan's legal career was spent working as a Crown Prosecutor, passionately serving the public in both Kamloops and Vernon.
Jonathan and Verena were married in 1989, and children Tora, Aidan, and Ian followed in 1995, 1998, and 2001. Jonathan marvelled at the development and accomplishments of his three children. Jonathan dearly wanted to pass on to the family his great love for the outdoors, and did so by involving them in camping, hiking, biking, cross country skiing, and all manner of sports activities. He himself tackled multiple marathons, triathlons, and even competed at the World Masters Cross Country Skiing Championships last year. Jonathan derived a wicked satisfaction from pushing others into crazy athletic endeavours, creating enduring friendships with many people, and celebrating their accomplishments over good food and wine. Many will remember Jonathan for his patient and unfailing encouragement of all beginner athletes, especially those he taught as a volunteer ski or soccer coach.
Jonathan loved learning, and seemed unfazed by beginning new things. Most recently, he added the arts to his menu of abilities, leading him to pursue playing the guitar, singing, and ballroom dancing. A growing faith and curiosity also led Jonathan to study theology. Above all, Jonathan was a genuine friend. Never content with a simple "how are you", Jonathan got up close and personal with everyone almost immediately. He wielded a killer combination of irreverent wit, sassy boldness, and pure affection, and often turned a surprised stranger into a friend in record time.
Jonathan was a noble fighter. He battled his illness the way he ran a marathon, with gritty determination and feisty language, pouring everything he had into the next hill. We are grateful for every day we have shared with this remarkable man.
13750 Tim Justice
___________________________________
McClelland, James (Max) – former member of the Athletic Department during the Major "Danny" McLeod staff era (late 1960s / early 1970s).
McCLELLAND, James Stanley September 14, 1934 – July 23, 2011
James passed away at the age of 76 years in Edmonton.
He is survived by his loving family; spouse Anna of 55 years; children: Wayne (Kathy), Robert (Arlene) and Kathryn (John) Macrae; grandchildren: Neil, Kaylie, Sara, Ryan and Scott.
James was predeceased by his grandson James Patrick McClelland in January 2011.
An Interment took place on Wednesday, July 27, 2011 at 1:00 p.m. at South Haven Cemetery, 5004 Meridian Street (Highway 14).
Memorial donations in memory of James may be made to the Alberta Cancer Foundation.
"Max" retired from the CF as a CPO 1 – PTI / PERI. He also served in Esquimalt; Uplands / Rockcliffe; NDHQ (Career Manager) Edmonton and a number of Canadian navy ships.
___________________________________
2551 Douglas Wurtele
WURTELE, Douglas Barnett WWII RCAF Spitfire Pilot with 412 Sqd Commandant of Royal Roads Military College 1966-69 Friday, July 29, 2011 at age 91. He will be truly missed by his wife Julie and daughters Gillian (Malcolm) Inglis, Gael (Phil) Italiano, Chris Switucha and grandchildren Jon, Patrick, Christopher, Stephen, Jeffrey, Michael, Philip and Juliana. He also leaves his sisters Mary Smith and Daphne Abraham and is predeceased by sister Joan. A Memorial Service will be held at the Church of St. Bartholomew, 125 Mackay Street, Tuesday, August 2nd at 11 a.m. In lieu of flowers, In Memoriam donations to Ashbury College appreciated.
MY COMMENTS [#8985 Stowell, R.C.]
Group Captain/Colonel Wurtele was Commandant at Royal Roads when I arrived as a recruit in September 1967, and he was a giant military role model for a prairie born and raised lad – he was all that an Air Force fighter pilot could be. An RMC graduate – #2551 – 1936-39 [Alfred George Godfrey Wurtele was one of the original RMC "Eighteen]. The 1968 "The Log" has a "Commandants Message" that reads very well today – here is his message at the time ….. Marshall McLuhan did not have all the great ideas ….when you read his message ponder those who speak to us today !!!!
Commandants Message1968 [ His photo was an Air Force brilliant one – neck tie a bit askew]
The year of 1967-68 has been a good one for Royal Roads Military College. We have broken long-standing scholastic records; we have excelled athletically; we have shown we can work together as a college and we have proven ourselves individually. Well done! It has been an interesting year for me and I can remember many occasions when I watched your undertakings with great pride.
But what does all this mean when related to our motto "Truth, Duty, Valour", which so succinctly describes our College Aim? To progress in our world today one must possess a trained and developed mind and our scholastic achievments suggest that this development is taking place. Our athletic accomplishments indicate the growth of courage, determination and perseverance; which are attributes of a good leader. Our proven ability to work together shows that we are learning to appreciate others and the value of tolerance and understanding. Finally, to work effectively alone requires concentration, self-confidence and self-reliance. All these qualities are required for the successful military leader in our world of constant change and uncertainty. However, it is an exciting world full of challenges and opportunities which arise when least expected; and it is our task to prepare ourselves to face these situations whenever they occur, W e have travelled this year a little way along the road to success.
However, there is no time for self-satisfaction in a world which is rushing into the future and in which the growth of knowledge is increasing at a staggering rate. Those who stop to look back with satisfaction are soon lost in the mists of the past. There is no room at the top for the conceited and self-satisfied because there is too much to learn, too much to do and too little time in which to do it. How many successful men have been lost in obscurity because tehir judgment was dulled by conceit? Let us then go forward with courage, determination, faith and humility, which have been deleloped at this College, to new heights of success and achievement. Good luck to you all.
D.B. Wurtele
Colonel
Commandant
___________________________________
3150 Kenneth W. McMillan April 7, 1931 – July 3, 2011 Resident of Walnut Creek Kenneth McMillan passed away on Sunday morning, July 3, after a long illness. Ken was born in Winnipeg, Canada on April 7, 1931 to the late Edward and Verla Andrews McMillan. He was the middle son of 3 boys, between Don and Al (both deceased). Ken attended Royal Military College of Canada, graduated in 1953, and served in the Canadian Air Force. Kenneth married the love of his life, Betty Thea, in 1953 and they began their life's journey together. Ken moved his family to the San Francisco Bay Area where they settled in Walnut Creek in 1964. Ken worked for Bechtel Power for 20 years retiring in 1981 as Chief Nuclear Engineer. Ken enjoyed travelling all over the world, working in the garden and spending time with his family. Kenneth was a man of faith and upheld his RMC pledge of Truth, Duty and Valour. He loved the Lord and is now in His care. He is survived by his wife Betty Thea, and his sons David and Dan. His daughter, Debbie preceded him in death in 2003. Ken is also survived by his beloved grandchildren; David's (Teresa) children; Heather and Scott; Dan's (Mary) children Kelly, Blake, and Ryan, and Debbie's (George) children Katie, Danny, and Megan Reid, who will all miss him dearly. In lieu of flowers, memorial gifts in Ken's name would be appreciated by The Salvation Army or Hospice.
Published in Contra Costa Times on July 15, 2011
___________________________________
2653 Lt Col (Ret`d) William James Patrick Styles, B.M.Sc., C.D., (RMC 1938) Royal Canadian Corps of Signals passed away on July 30, 2011. Pat was born August 14, 1921 in Regina, Saskatchewan, the elder son of  the late Alfred and Ila (Pentland) Styles. After attending Campion College he enrolled in the class of 1938 at Royal Military College in Kingston, Ontario, studying electrical engineering. Pat joined the Royal Canadian Corps of Signals in 1941 and was with the Canadian invasion forces at Juno Beach, Normandy on June 6, 1944.
In 1948 he married Joyce Kitchen of Brantford, Ontario. Choosing to remain in the military, Pat served in Canada, Europe and Washington, DC through to 1972 when he and Joyce retired to Victoria, B.C. He then began a successful business career in real estate and as part owner of the Fireside Video stores. Pat had many pastimes, including golf, electronics and photography, and was a passionate follower of the Saskatchewan Roughriders.
Pat died peacefully after a brief stay at Royal Jubilee and Victoria Hospice. He will be greatly missed by Joyce, his wife of 63 years, son Richard (Lana), daughter Diane, brother Geoff (Jackie) and other family members and friends. The family wishes to express sincere appreciation for the compassionate care provided by Victoria Island Health Authority and Beacon Community Services during the last 7 months. A celebration of Pat's life was held at the Victoria Golf Club Friday, August 5, 2011.
In lieu of flowers the family respectfully asks that donations be made to the Military Families Fund, 4210 Labelle Street Ottawa, ON K1A 0K2 633178.  Source