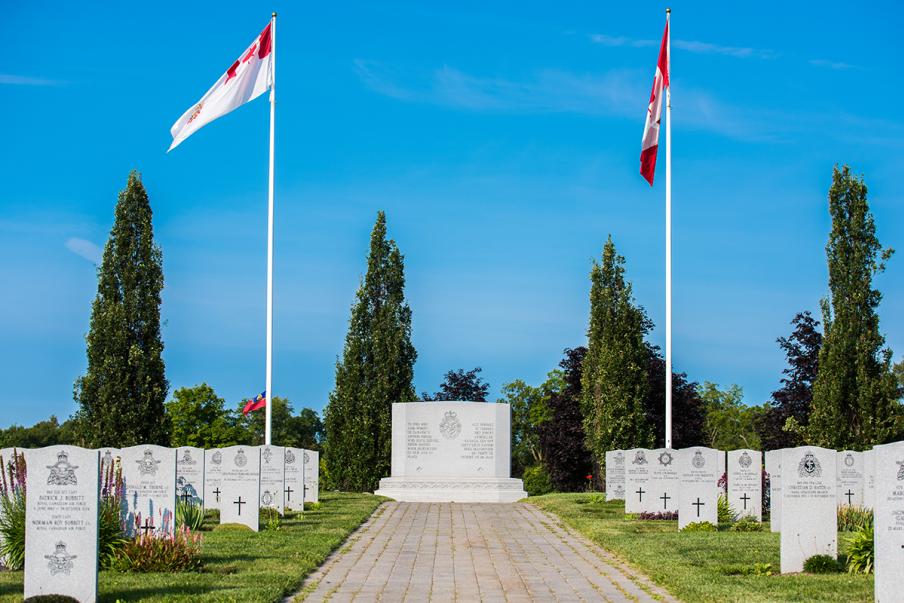 6226 Steven R.G.W. Burridge – 1940-2014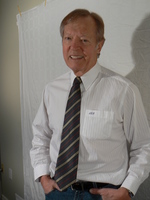 Steven, beloved husband of Katherine, passed away suddenly at home on Feb. 7, 2014. He also leaves his loving family; daughter Erinn Gleeson (John), sons Steven Jr. (Brenda) and Craig (Karen), as well as grand-children Keira, Cole, Olivia and Evan. He was also loved by neighbor-son, Henry Waack Jr., sister-in-law Janet Farquhar, and half- brother David Theobald.
Steven was raised in St. Catharines, Ontario and was a graduate of RMC in Kingston, Ontario. After graduation he served as a navigator in Comox, B.C. Upon retiring from the air force, he joined Vancouver's 15th Field Artillery Unit, in which he served as a weekend soldier for many years. Following a short career in sales, he became a C.A. and practiced in Coquitlam.
He lived life to the fullest, always enjoying nature and the outdoors. He was an accomplished hiker, skier, and snowboarder. He loved the stage and performed in several plays in the Tri-City area.
The family would like to thank the 911 Emergency Responders of Coquitlam; and Drs. D. Mudie and S. Clutterham for their care and compassion.
A celebration of Life service was held at the Inlet Theatre, 100 Newport Drive, Port Moody, on Saturday, March 1,.
Ed note: We regret the lateness of this announcement but we only became aware of the passing of  Steven a few days ago.
***
3789 Paterson, Lt. Col. (Ret.) Reginald John "Reg"
Reg passed away suddenly but peacefully, November 16, at his home in Thornhill. He grew up in New Brunswick, was in the first graduating class of CMR (College Militaire Royal de Saint Jean), and went on to complete his engineering degree at both RMC (Royal Military College at Kingston) and McGill University. Reg had a long (1958-1984) and distinguished career in the Canadian Armed Forces serving in Canada and abroad; completing tours of duty for both NATO and the UN. Reg is predeceased (1982) by his first wife Ilse (nee Wachter) of 23 years, is survived by 2 of their 3 children, Lisa and Michael (Lisa Merkley), grandchildren Shawn and Kenzie, and by his loving wife Lois. Reg is survived by seven siblings and he will be dearly missed by them all (Ron, Victor, Elsie, Betty, Shirley, Joyce and Mac). The world has lost a true officer and a gentleman – always giving and expecting nothing in return. We love and miss you! Funeral services were held this past weekend. Source
***
HALVOR E. Bjornestad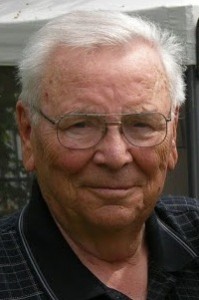 BJORNESTAD, HALVOR E. – RNAF 1941-1956, RCAF 1956-1971, Associate Professor, RMC 1969-1989. It is with great sadness that we announce the passing of Wing Commander (Ret'd) Halvor Elias Bjornestad, PEng, at home in Kingston, Ontario, on 9 November 2014, at the age of 92, with his loving wife Gerda de Bokx and family at his side. Hal was predeceased by his first wife Eileen Alice Richmond (1992). Cherished father of Erik (Nadine) Bjornestad and Margit (Jason 2008) Hart. Loving step-dad to Lisa Pennock and Holly (Dan) Medeiros. Devoted Grandpa to Chris (Sarah), Liv (Alex), Justin, Taylor, Alex, Andrew, and Papa to Jack and Owen. Proud GG to Laia, Noa and Autumn. Predeceased by his parents, Edvin and Margith Bjornestad, brothers Sven, Hans and sister Solveig. Survived by his sister Gerd (Per) Oglaend, his brother Eivind (Turid) Bjornestad in Stavanger, Norway, and sister-in-law Bette in Seattle, WA. He will be greatly missed by members of the de Bokx family. Hal was a man of many accomplishments during his long life. In 1940 after the German invasion, he escaped from Norway into Sweden. He joined the Royal Norwegian Air Force travelling through Sweden, Russia, Iran, India, South Africa, England and finally to Canada where he trained as a pilot at Little Norway, Gravenhurst, and Medicine Hat. He served overseas as a spitfire fighter pilot with 332 squadron, flew 130 missions and survived being shot down by ground-fire twice. After the war, he continued in the RNAF and was sent to Canada where he earned a degree in Engineering Physics (BA Sc Aero) 1950, from the University of Toronto. In 1956 the family emigrated to Canada where he joined the RCAF enjoying postings in Ottawa, California, and Michigan. During this time, he also earned two post graduate degrees in Aeronautical & Astronautical Engineering, and Instrumentation Engineering from the University of Michigan. His last posting in 1969 was to the Royal Military College of Canada, as Professor-in-Charge, Engineering and Management Programme. Upon his retirement from the RCAF in 1971, he continued on in civilian life as Associate Professor, Engineering and Management Department, RMC, retiring at the age of 67 in 1989. In retirement he continued his passion for sailing, reading, writing and golf. He and Gerda were avid sailors, exploring Lake Ontario and spending a year sailing in the Bahamas. He reluctantly gave up golfing at age 91. At Hal's request, cremation has taken place. A private graveside service was held at Cataraqui Cemetery.   Source
***
Gianni GIOSEFFINI was a lecturer in the Department of Civil Engineering at the Royal Military College of Canada from July 1980 to August 1982.
Gianni GIOSEFFINI September 29, 1957 – July 8, 2014 Passed away peacefully on Tuesday, July 8, 2014 at the age of 56 years. Beloved husband of Kimberly (Mitchell). Missed by his loving mother Concetta Foglia. Survived by his sister Sonia (husband Guy) and brother Soave (wife Diane).
He will be sadly missed by his family: Alain, Johanne, Nicholas, Pauline, Lynn, Janice, Hailley, and Sean. His love will shine down on his great-niece Florence.
He will be fondly remembered by extended family and friends. A private funeral was held on Saturday, July 12th. Donations in Gianni's name can be made to the Leukemia and Lymphoma Society of Canada. – Source
***
Monsieur 5699 Claude Besner est décédé le 9 novembre 2014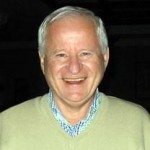 À la mémoire de Claude Besner mai 7, 1941 – novembre 9, 2014. Avis de décès. Le 9 novembre 2014, à l'âge de 73 ans, Claude Besner, conjoint d'Andrée Brunelle, est décédé subitement.
Il laisse dans le deuil, Christine (Alain) et Ivan (Nadine), ses petits-enfants Julien (Arianne) Alexis et Constance, sa sœur Carmen (Jacques), ses belles-sœurs Françoise et Marga, Lise Lord, mère de ses enfants, ainsi que parents et amis.
La famille vous accueillera, samedi 15 novembre, de 10h à 12 h, à
La Maison Darche
Réseau Dignité
7679 boul. Taschereau, Brossard
Une cérémonie en sa mémoire y aura lieu à 11 h 15.​