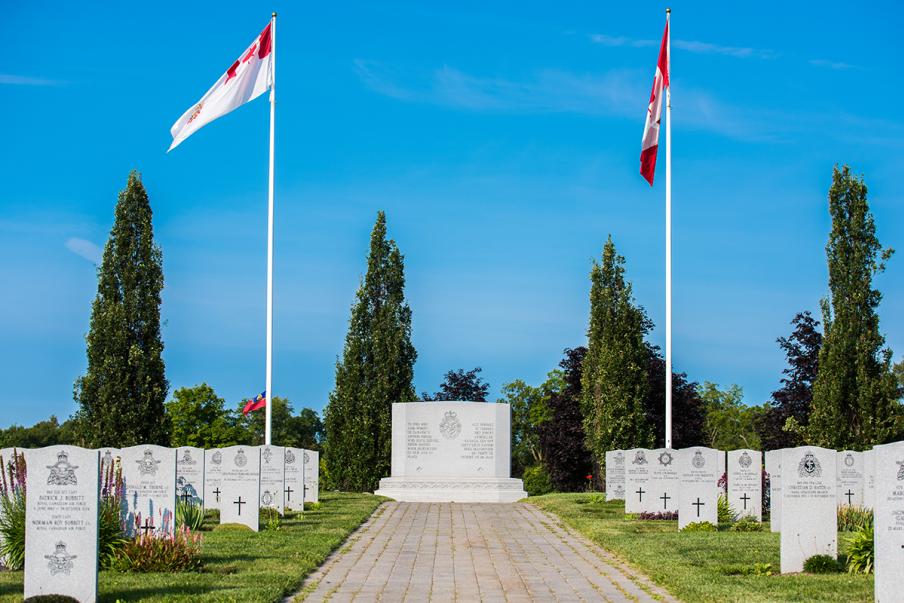 2131 BGen (ret'd) George Wattsford entered RMC – 1929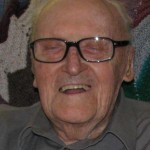 We received word on the weekend that 2131 BGen (ret'd) George Wattsford recently passed away (date not available at press time). Funeral services will be held at St Georges Catheral, Kingston, ON, Monday, January 17th at 1400.
GUARD OF HONOUR – Kingston Branch ex-cadets attending are requested to form a guard of honour to salute George as his casket leaves the Service. Dress will be beret, blazer with decorations and flannels. We will form two lines from the Church entrance, and the salute command will be given by Col RS Billings.
George turned 99 last August 14th.  Brent Fisher produced an e-Veritas article around that time.  Here
_________________________
MacLEAN, Frederick John – Chief Warrant Officer , OMM CD2 ( Ret'd ) – Frederick John MacLean passed away peacefully on January 6, 2011 at the Kingston General Hospital with his loving wife of 48 years Carole-Lynn (nee Cavanagh) and his children Frederick (wife Amy (nee Dorris) and Donna-Lee (husband Bob Brayton) by his side. Predeceased by his parents Malcolm and Alice (nee Gass) MacLean, brothers Donald and Bruce (Prince Edward Island) he was a loving Grandfather to Taylor, Connor, Ethan and Jonathan.
Fred had a long and distinguished military career. He served in Korea with the PPCLI and on his return to Canada he served in many infantry capacities including assignments with the RCR and Canadian Guards. Additionally, he served as a Canadian Peacekeeper in Cyprus. He culminated his career as the College Sergeant Major of Canada's Royal Military College in Kingston. Fred retired in 1987 after more than 36 years of loyal and dedicated service. Fred was a leader and gentleman and a true infanteer from the tip of his shiny boots to the peak of his cap and was respected throughout the Canadian Forces. Fred was an avid sports enthusiast and enjoyed playing many competitive sports. He had a passion for the game of hockey. In memoriam, donations to the Cancer Centre of South Eastern Ontario at KGH would be appreciated. A memorial service to celebrate Fred's life will be held at the ROBERT J. REID & SON'S FUNERAL HOME "The Chapel on the Corner", 309 Johnson St. (at Barrie St.), on Tuesday, January 11, 2011 at 1:00 p.m.  Source
_________________________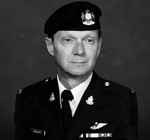 RODGERS, Robert Alexander (Buck) August 28, 1941 – January 10, 2011 Robert Alexander (Buck) Rodgers, beloved husband of Joan, passed away at home, after a valiant struggle with cancer. Bob is survived by his wife Joan; brother Mike (Jane); sister Peg (Mike); daughter Ginger (Will); son Bob (Akemi); and grandchildren Tyler, Bobby and Hanako. Bob was born in Winnipeg and joined the PPCLI in 1959, after topping his basic training course he was selected for officer training and topped his next course as well. While serving with the PPCLI he was an instructor in the Airborne School from 1967 to 1970, and then went back to school earning a Master's Degree in Psychology in 1980, then becoming a professor at the Royal Military College. When he retired from the regular force in 1986 he began instructing at SAIT where he later sat on the board of governors, and also joined the King's Own Calgary Regiment eventually becoming the Commanding Officer before retiring in 1995. In retirement Bob moved to Onanole, Manitoba where he enjoyed camping and driving a school bus as well as being elected as a municipal counsellor for the RM of Park. Recently he moved back to Airdrie to be closer to his grandchildren. Bob's final moments were spent surrounded by those who love him and he will be missed. ""At the going down of the sun and in the morning, We will remember him."" A Memorial Service will be held at McINNIS & HOLLOWAY'S, Chapel of the Bells (2720 Centre Street North) on Friday, January 14, 2011 at 10:00 a.m. Graveside Service to follow at Queen's Park Cemetery. Forward condolences through www.mcinnisandholloway.com . If friends so desire, donations in Bob's name may be made to Military Families Fund. In living memory of Bob Rodgers, a tree will be planted at Big Hill Springs Park, Cochrane by McINNIS & HOLLOWAY FUNERAL HOMES, Chapel of the Bells, 2720 CENTRE STREET NORTH Telephone: 403-276-2296.
_________________________
SHEPPARD Ronald Melvin (former Rec Spec / PERI) 1937- 2011)
It is with great sadness the family of Ronald Melvin Sheppard "Shep" announces his passing at the Red Deer Regional Hospital after a courageous battle with cancer on January 6, 2011 at the age of 73 years. Ron was predeceased by his loving wife Barbara in 2006; Mother Effie in 1999 and father Ralph in 1954. He leaves to mourn his children; Shawn (Mary), Nathan (Louise), Dean, and Dawn (Ray); 7 Grandchildren Adrienne (Cory), Candace (Corey), Tabitha (Svend), Christopher (Desiree), Shayla, Devin (Brittany) and Darrigan; 7 Great Grandchildren Rylee, Braydon, Camryn, Carson, Tristan, Regan, Lacey as well as a large extended family of 6 siblings and families (Barbara, Marguerite, Doug, Wally, Pauline, Ray) and numerous cousins and friends that he was very close to. Ron was born on August 20, 1937 at Curling, Newfoundland.
He grew up in both Curling and Cox's Cove Newfoundland until he left at the age of 17 to join the Royal Canadian Air Force in 1954. While stationed in Senneterre Quebec as a Fighter Control Operator, he met and later married Barbara Kramer on his birthday in 1957. In 1966 Ron re-mustered to a Recreational Specialist. Ron had many other postings in Canada including Foymount, Clinton, Gander, Greenwood and finally Penhold where he retired from the Air Force in December of 1980. However no matter where Ron was, Newfoundland was always still his true home. Ron was best known for his athletic abilities. He played and excelled in all sports and won numerous championships and tournaments. After retirement Ron managed multiple curling rinks and golf courses as well as had a custom golf club business. In most recent years Ron worked part time at both River Bend Golf Club and as a Commissionaire at Bowden Institute. Ron loved to teach all sports, but especially loved to play and give golf lessons to friends and family. Ron's family will always remember his great work ethic, willingness to help people, wonderful sense of humour, quick wit, contagious laughter, love of music and the wonderful stories he told about his adventures in life. As well they will be forever grateful for the love he had for his family.
He will always be their Hero and will be greatly missed. Please join us in a celebration of Ron's life at the Royal Canadian Legion Branch # 104 Innisfail, Alberta on Thursday January 13, 2011 at 11:00 a.m.
_________________________
Dick Winters dies; WWII hero commanded 'Band of Brothers'
_________________________