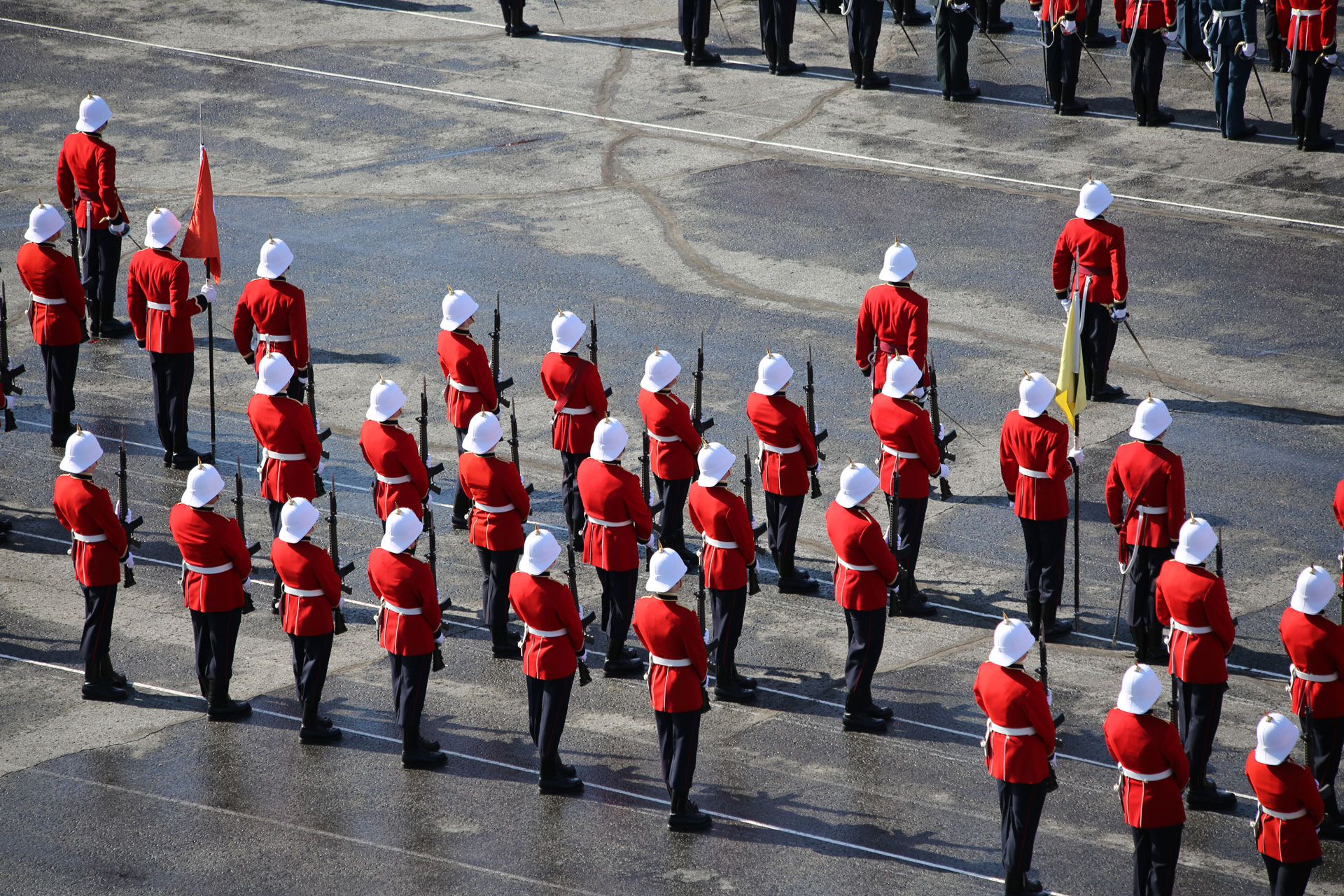 Canadian troops in Afghanistan get new commander
There has been a change in command in the top echelons of Canada's military personnel in Afghanistan
After nine months as the head of Task Force Afghanistan, 14378 Brig.-Gen. Denis Thompson (CMR RMC 1984) handed over the job on Thursday to 15696 Brig.-Gen. Jonathan Vance (RRMC 1986).
Click HERE to read the full article and see the video interview.
________________________________________________________________________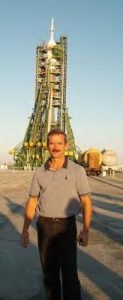 Many schools in the Halton District School Board are named to honour the civic contributions of particular individuals or to commemorate unique local traditions, culture and the history of the community. The Chris Hadfield Public School, 1114 Woodward Avenue in Milton, Ontario, Canada is named for 13738 Colonel (Ret'd) Chris A Hadfield (RRMC RMC 1982). Chris Hadfield attended Royal Roads (Victoria, BC) and the Royal Mili
tary College (Kingston, ON) and received a bachelor degree in Mechanical Engineering (with honours) in 1982. He conducted post-graduate work at the University of Waterloo and received a Master of Science in aviation systems from the University of Tennessee in 1992.
Chris Hadfield sent an update to the Chris Hadfield pubic school in January 2009. "Space launch is coming soon! On 27 May, 2009 Canadian Bob Thirsk will climb into a Soyuz rocketship and blast off from Earth, bound for the International Space Station. Chris Hadfield is Bob's backup, so if he gets sick or injured I would go instead. I attach a photo of me standing in front of the Soyuz rocket, on the launch pad in Baikonur, Kazakhstan. Baikonur is 9500 km from Chris Hadfield Public School, a long way away! "
He adds "To get ready for the launch Bob and I have been training for years. Our simulators are in Texas, Florida, Germany, Montreal, Ukraine, Russia and Japan, so we are traveling most of the time. Right now we're in Tsukuba Science City, just north of Tokyo, Japan. I attach 2 photos of us training on the Japanese Laboratory Module Airlock. Next week we go to Star City, Russia for advanced Soyuz training, practicing launches and emergency landings. It's a very small and busy cockpit in the Soyuz spaceship, and we spend many hours learning everything we need to know to keep ourselves alive, safe and successful. We wear a pressure suit to protect us, as you can see in the attached Soyuz Sim photographs."
He will be flying a jet airplane to celebrate 100 years of aviation in Canada. On 23 Feb 1909 the first Canadian flew an airplane in Baddeck NS, and so on 23 Feb 2009 he will fly a commemorative F-86 Sabre over the same spot." Details about the airplane and celebration are at http://www.hawkone.ca/pages_E/hawkone_E.html and http://www.vintagewings.ca/page?s=63<=en-CA .
As a trained CF-18 fighter pilot, he flew for the North American Aerospace Defence Command (NORAD), as a test pilot F/A-18 and A-7 aircraft, and completed research work with NASA. In total, Hadfield has flown more than 70 different types of aircraft. In June 1992 Chris Hadfield was selected to become one of four new Canadian astronauts from a field of 5330 applicants. In 1995 Hadfield served as Mission Specialist 1 on STS-75, NASA's second space shuttle mission to rendezvous and dock with the Russia Space Station Mir. Hadfield flew as the first Canadian mission specialist, the first Canadian to operate the Canadarm in orbit, and the only Canadian to ever board Mir.
In 2001, Hadfield served as Mission Specialist 1 on STS-100 International Space Station (ISS) assembly Flight 6A on the Space Shuttle Endeavor. During the mission Hadfield performed two spacewalks, which made him the first Canadian to ever leave a spacecraft and float freely in space.  Chis Hadfield Public School.
________________________________________________________________________

15883 Mr Peter M Power (RMC 1986) is an award winning 20-year veteran photojournalist in Toronto with strong feelings about honest storytelling and the role that images play in the journalistic experience. He has spent his entire career at daily newspapers. The potential for visual storytelling is greater than many have ever imagined, and it is his goal to push these boundaries as much as he possibly can while maintaining the integrity of the people who allow him the privilege of entering their lives. He studied Electrical Engineering at the Royal Military College for four years in Kingston, Ont. followed by Loyalist College's Photojournalism program. The 43-year-old married father of two is originally from Gander, Newfoundland. While at RMC, Power took an interest in photography. He got involved with the college yearbook, and discovered the darkroom. Power spent a year at the Burlington Spectator before moving on to th e Toronto Star. He says some of the highlights of his career have been photographing the 1994Zapatista uprising in Mexico, Canada's hockey gold win at the Salt Lake City Olympics in 2002, and the Oka, Quebec crisis 1990. Power's years in the photojournalism business have brought him more than his 15 minutes of fame. Some of his accomplishments include being named Photographer of the Year on five occasions, winning three Canadian National Newspaper Awards (he's been nominated six times) and winning the prestigious Governor General's Michener Award for Public Service in Journalism, while teamed with three reporters at the Toronto Star. Peter also holds a position on the Advisory Committee of the photojournalism program at Loyalist. For a complete list of Power's achievements, and a look at his portfolio, see Here and Here