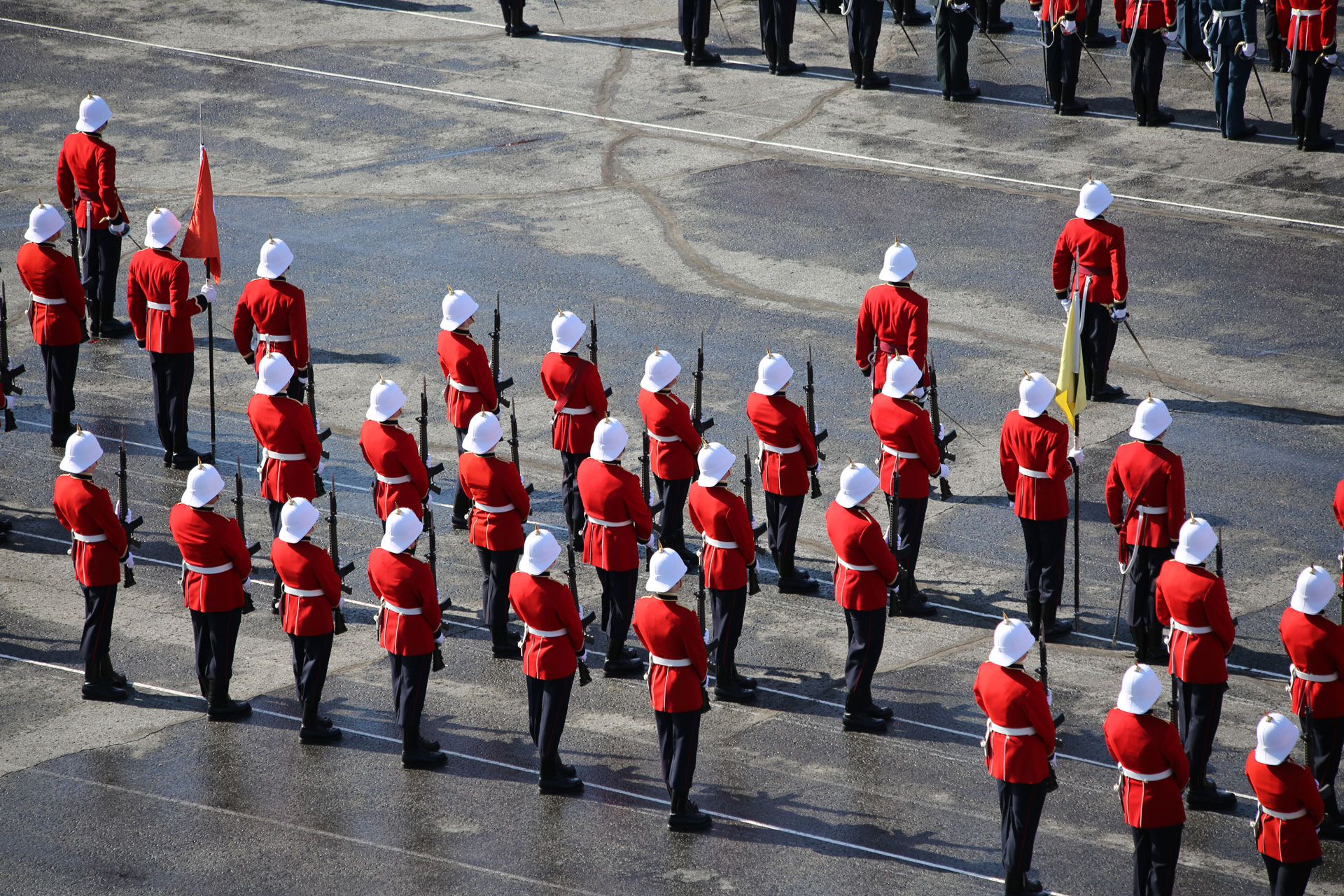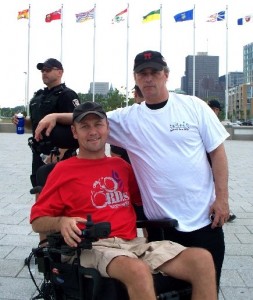 VETERANS OMBUDSMAN SUPPORTS EX-SOLDIER WITH ALS
By Dave Pugliese Ottawa Citizen Tue, Jun 22 2010
From the Veterans Ombudsman:
Veterans Ombudsman, 12723 Patrick B. Stogran (RRMC RMC 1980), participated in the Walk for ALS (Amyotrophic Lateral Sclerosis) on Saturday, June 19th, 2010, in Ottawa.
The Ombudsman walked in support of Bryan Dyck who served his country for 14 years as a member of the Canadian Forces – including a deployment to the Gulf War in 1991 – and served the City of Ottawa as a police officer for nine years.
ALS is a rapidly progressing, neuromuscular illness that is always fatal. It is characterized by the progressive degeneration of the neurons controlling the motor muscles, gradually leading to total paralysis of the body while leaving the intellectual faculties untouched.
Although U.S. veterans with ALS, or their survivors, are eligible for full health care and benefits, as a result of a Harvard University School of Public Health study finding that Veterans with military service in theatres of war are 60 percent more likely to die of ALS than the civilian population, in Canada, Brian Dyck's application was denied.
The Veterans Ombudsman is working to right this wrong. He is fighting for Brian Dyck, his wife Natali (also a City of Ottawa police officer), and their 19-month-old daughter Sophi.
_____________________________________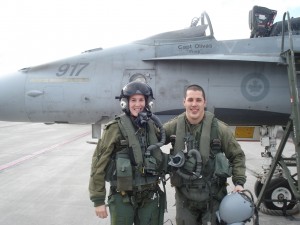 "We still find time to offer these exposure rides to our flight surgeons because it is an important aspect of training to an integral part of our team," explained 22975 Capt Mathew "Krusty" Maurice (RMC 2004), the pilot of Capt Lacombe's flight.
Read the entire article here.
_____________________________________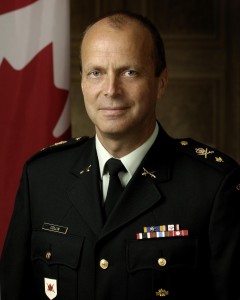 Canadian Forces support to the RCMP for the 2010 G-8 and G-20 Summits
"We won't be doing policing functions such as crowd control but our participation will free up police resources so they can continue on with their normal daily policing business in addition to their duties surrounding the summit,"
13718 Jean Collin (RRMC 1982) Read the entire article  – here.
_____________________________________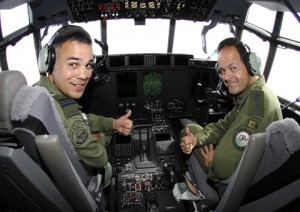 Super Hercules touches down in Canada – Former RMC Commandant – MGen Tom Lawson in the cockpit
MGen Lawson also had words of praise for 8 Wing personnel. "I congratulate all members of 8 Wing who have worked tirelessly to help integrate this new capability into wing and squadron operations, and doing that while you're holding down the myriad responsibilities that you do. I thank you for it.
"The Air Force is better positioned now than at any other time in recent memory to protect Canadian interests here at home and around the world.
12192 MGen Tom Lawson (RMC 1979) Read the entire article here.
_____________________________________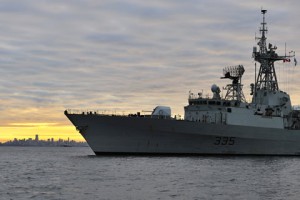 West Coast ships ready for four-month operation
"While we are there," he explains, "we will be conducting advanced force generation training with our RIMPAC allies and coalition partners to ensure that, heaven forbid, if we ever have to deploy and operate together as the navies of the world, as Canadian ships have done for theWar on Terror, GulfWar One and GulfWarTwo,we will have established the basic techniques, tactics and procedures to work seamlessly together."
15141 Commodore Ron Lloyd (RRMC 1985) Read the entire article here.
_____________________________________
G-G replacement set to be named next week
Mr de Chastelain is fluently bilingual and has served as both the chief of the defence staff and an ambassador for Canada. More recently, he played a role in the Irish peace process, overseeing the decommissioning of guns, ammunition and explosives.
"I am flattered to be even considered for the post, but at my age, and my stage in life, I think in the first place I won't be asked – and, secondly, it would be appropriate to have somebody younger and perhaps with better qualifications than mine."
H4860 John de Chastelain (RMC 1960)
Read the entire article here.
_____________________________________
Our Afghan mission isn't finished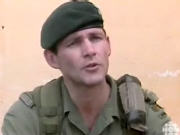 One of the most eloquent pleas our committee heard for keeping Canadian troops in Afghanistan came from Canadian Brigadier-General (Retired) Serge Labbé, who is now in Kabul as deputy to the NATO Senior Civilian Representative. He says the time doesn't seem right for removing all the troops when "we need more troops to turn the tide." He called for the training of another Afghan army brigade, adding, "We cannot leave them in the lurch."
9968 Serge Labbé (CMR RMC 1974) Read the entire article here.
_____________________________________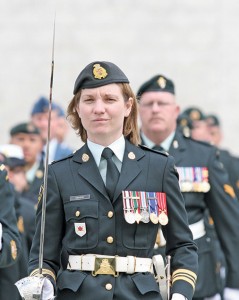 Haevens first female commanding officer
"This is the time when you're right with the soldiers, you're in their day-to-day," said Haevens. And with her commanders hundreds of miles away in Edmonton, "There's a lot of autonomy but a great deal of responsibility."
21469 Major Eleanor Haevens (RMC 1999) Read the entire article here.
_____________________________________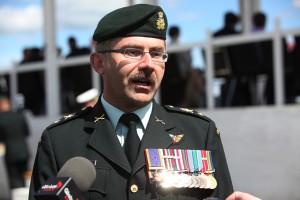 New commanding officer welcomed home at CFB Edmonton
Former RMC Cadet Wing Commander 15706 Brig.-Gen. Wynnyk (RRMC RMC 1986) takes over reins to Canada's West
"Of the four geographic areas that make up land forces command, none are supported by their provinces, cities and communities to the extent that Land Force Western Area is," Wynnyk said at the ceremony.
"There's simply no better place to be a soldier, and Edmonton is a shining example of the pride and support that western Canadians have in their servicemen and servicewomen."  Read the entire article here
_____________________________________