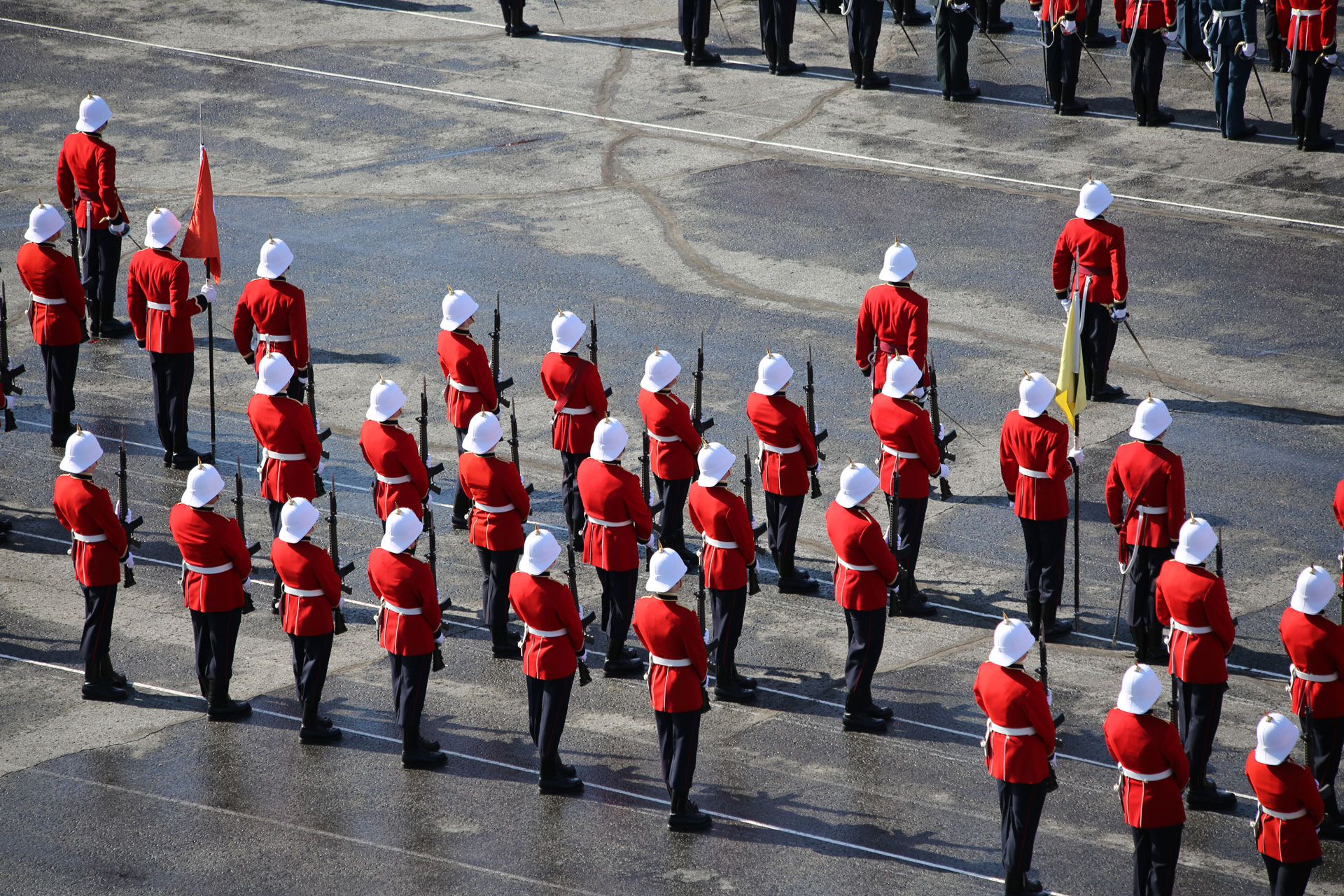 Keynote speaker, Dr. Paul Roman of The Royal Military College of Canada, at the NATO Modelling and Simulation Group workshop held at the NATO Modelling and Simulation Centre of Excellence (NATO M&S COE) in Rome.
"As an emerging suite of education and training technologies it is clear that these experiential-based learning tools should be simply categorised as immersive technology."
15028 Paul Roman (RMC 1985)
________________________________________
Cansofcom Appoints First Honorary Commandant
"As the Deputy Chief of Defence Staff, I was responsible to the Chief of the Defence Staff for the conduct of CF operations at home and abroad. This position afforded me the opportunity to witness first hand the professionalism and dedication of Canada's Special Operations Forces. I am truly proud to have this opportunity to act as a liaison between CANSOFCOM and Canadian citizens," said Vice-Admiral Maddison of his appointment.
9267 Greg Maddison (RMC 1972)
________________________________________
Task Force 3-10 wraps up Ex MAPLE GUARDIAN
"I'm impressed not only by the knowledge of our soldiers but also by their self-confidence and their morale," said Lieutenant-General Marc Lessard, commander of the Canadian Expeditionary Force. "If Canadians as a whole could see them here, they'd be amazed."
11275 Marc Lessard (RMC 1977)
________________________________________
New HQ for the LFQATC
"The LFQATC HQ will now occupy a new, modern building that will enable it to stay at the forefront of army training efforts," said 5 Area Support Group commander Colonel Daniel Genest. "The new HQ points to a fresh future, and is the result of meticulous teamwork by committed and upstanding professionals."
14964 Daniel Genest (RMC 1985)
________________________________________
Government of Canada Launches Arctic Operation
"This operation is a golden opportunity to expand our capabilities to operate in Canada's Arctic," said Brigadier-General David Millar, the Commander of Joint Task Force North, the regional military command responsible for Canadian Forces operations north of the 60th parallel, headquartered in Yellowknife, N.W.T. "In addition to air and ground patrols, this operation calls on a range of supporting military capabilities-communications, intelligence, mapping, and satellite imaging."
14474 David Millar (RMC 1984)
________________________________________
CANADIAN WARSHIPS COMPLETE COUNTER-NARCOTICS OPERATION
General Walt Natynczyk, Chief of Defence Staff summed up the operation by saying, "In the new global environment, working closely with other countries not only provides the Canadian Forces an excellent training opportunity, but also reflects Canada's strategic interest in the region and demonstrates our capabilities alongside our allies. Participation in counter-drug operations such as Operation CARIBBE contributes to the safety and security of Canadians and helps meet the security challenges of the world's longest coastline."
12320 Walter Natynczyk (RRMC CMR 1979)
________________________________________
Regiment founder to join hall of fame
Carruthers, cadet No. 82, left Royal Military College in 1883. Beeman was one of 14 members of Carruthers' family to attend RMC.
14396 Kathleen Beeman (RMC 1984)
________________________________________
A note from Down-Under
Linda and I are currently enjoying our retirement in a 3-month holiday in Australia. While attending the "Sounds of Silence" dinner in the middle of the desert near Urluru (Ayers Rock) the couple we started chatting with turned out to be 5119 Bill Shead and his wife Lynn from Selkirk, MB. We shared a number of stories and discovered we had many mutual acquaintances. It's a small world!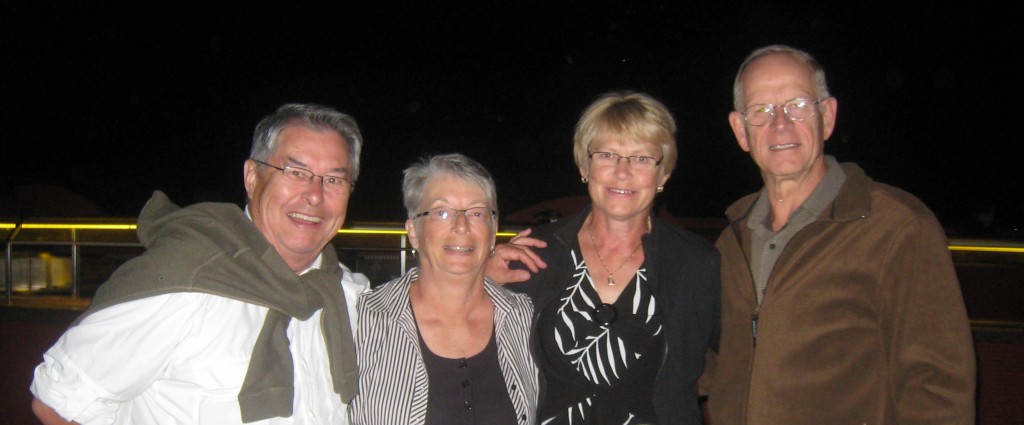 Caption: (L-R) 5119 Bill Shead and wife Lynn, Linda and 7059 Terry Senft
Needless to say, wherever we are we continue to enjoy the fruits of your (and Rolande's) labour – keep up the good work!
All the best,
7059 Terry Senft
________________________________________