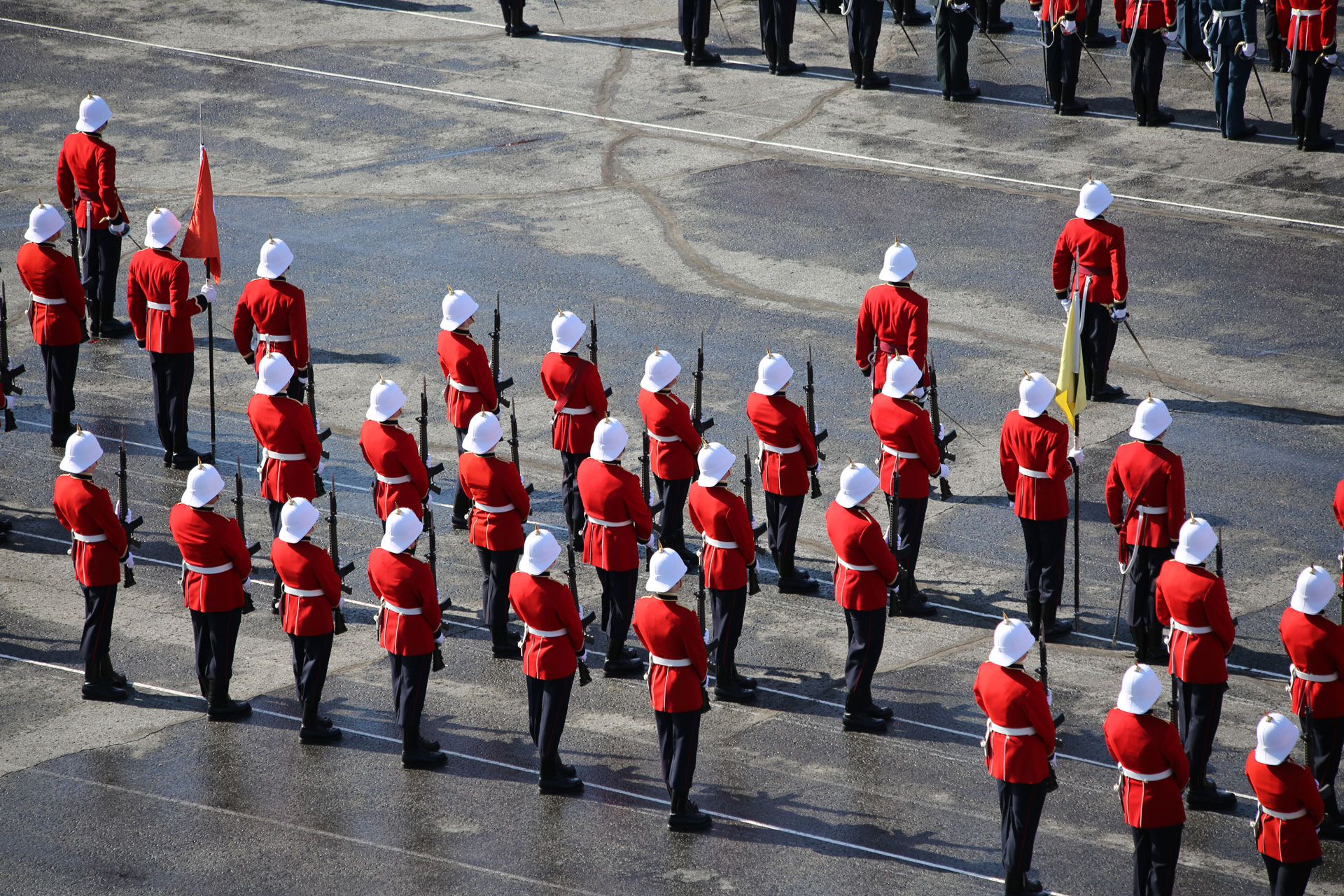 15492 Dave Cochrane leaving CFB Trenton
Heading to Australia this summer
Article by: Ernst Kuglin and Jerome Lessard – The Trentonian
After spending the last year lifting the morale of the country's largest air base, Col. Dave Cochane will be lifting off for a new challenge.
The Trentonian has learned Cochrane will head to Australia this summer take on "professional development and advanced training." The Defence and Strategic Studies Course is a top level curriculum for senior military officers, a military source said.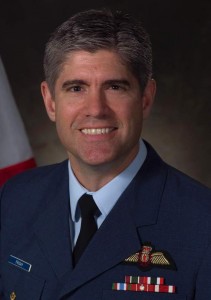 16855 Col. Sean Friday, who is currently serving at Canada Command Headquarters in Ottawa, will officially take over Cochrane's command sometime this summer.
"There is no timeline confirmed yet regarding the change of command, but Col. Friday will be appointed as the new commanding officer at CFB Trenton by the end of the summer," said the source.
In February 2010, military brass had to move fast to find a new commanding officer for the local air base after Russell Williams, its former commander, had been arrested and charged in the sex slayings of two young women — Jessica Lloyd, a civilian, and Marie-France Comeau, an air force corporal.
Senior air force commanders, including Maj.-Gen. Yvan Blondin, Commander of 1 Air Division, said they had then found the man capable of putting the base back on course.
He described Cochrane then as a dedicated family man and a community-minded individual.
Less than 24 hours after he assumed command of 8 Wing, Cochrane found himself standing on the steps of the headquarters building in front of a large crowd waving Canadian flags.
In a year-end interview given to QMI Agency, Cochrane described those two February days as a "remarkable" sequence of events.
"The rally couldn't have come at a more perfect time," he said then. "Military personnel that had gathered on the steps of the building were overjoyed. I was speechless at watching how many people were coming through the main gates. It was a special day that I won't soon forget."
Cochrane's civilian counterpart — Quinte West Mayor John Williams — was largely responsible for the rally.
Williams said the civilian ties with base had to be rebuilt.
"From the time he took command Dave has been a great guy to work with," said Williams. "There aren't many better. He was the right man to lead the base at exactly the right time. He helped to lift a dark cloud that hung over the base and the entire Quinte region."
Williams said it didn't take long for Cochrane to immerse himself into the civilian host community.
"Dave brought instant stability and confidence to the entire base and our community," added Williams. "He's been a fantastic asset to the city. We're going to miss him."
The relationship between the wing commander and the mayor blossomed. Williams flew to Camp Mirage in Dubai last summer with Cochrane to visit the Wing Mission Support Squadron. It was the first time a local civilian leader was flown into a combat theatre of operations."
Williams said the trip was a "blast."
"I jumped at the opportunity," he said. "Dave has been a great communicator, but unfortunately he's a Maple Leaf's fan. I supposed I can't fault him for that."
Cochrane described the job of 8 Wing commander as the best in the Air Force.
"I may be biased but I think we are located in one of the best host communities across Canada and the bond with the local community is incredible," he had said in the same year-end interview. "That strong bond has been reinforced over this past year. I would love to stay here for longer. It's a coveted position…people are lined up behind me."
A request to interview Cochrane regarding his departure from CFB Trenton was denied by the Department of National Defence (DND) Tuesday, suggesting a phone interview with the air base's commanding officer "could affect the outcome of the federal election," said a public affairs officer at DND's media liaison office in Ottawa.
Friday joined the Canadian Forces in 1985 and graduated from the Royal Military College in 1989. Following Air Navigator wings training, Friday served with 429 Transport Squadron in Trenton where he flew as an Advanced Tactical Airlift Navigator and as a Formation Lead Navigator on the C-130 Hercules. He later joined 435 Transport and Rescue Squadron in Winnipeg, conducting strategic airlift and tactical air-to-air refueling missions around the globe on the Hercs.
Between July 2006 and May 2008, Friday was appointed as commanding officer of 435 Transport and Rescue Squadron, and during this tour the unit was awarded the coveted Mynarski Trophy as Canada's top search and rescue squadron and was later recognized with the Canadian Forces Unit Commendation.
The incumbent 8 Wing commanding officer is currently appointed Deputy Chief of Staff – Plans at Canada Command Headquarters in Ottawa.
National defence officials refused to make either officer available for this story, citing regulations that prohibit officers from speaking on issues that "may influence" the federal election.
___________________________________
What happens if Gadhafi survives?
For NATO, the abortive Libyan intervention will be yet another proof of the alliance's inability to get its act together. Europe's weakness will have been revealed yet again and, just as in Afghanistan, members put caveats on the employment of their aircraft.
5105 J.L. Granatstein is a senior research fellow of the Canadian Defence and Foreign Affairs Institute.
___________________________________
Route Hyena a Canadian-built 'dagger through the heart of the Taliban'
Lt. David Cossette, a combat engineer three years out of Royal Military College, "jumped on the road project" when he arrived in Kandahar four months ago. "As much as possible we try to keep our footprint as small as possible and have them decide where …
23854 David Cossette
___________________________________