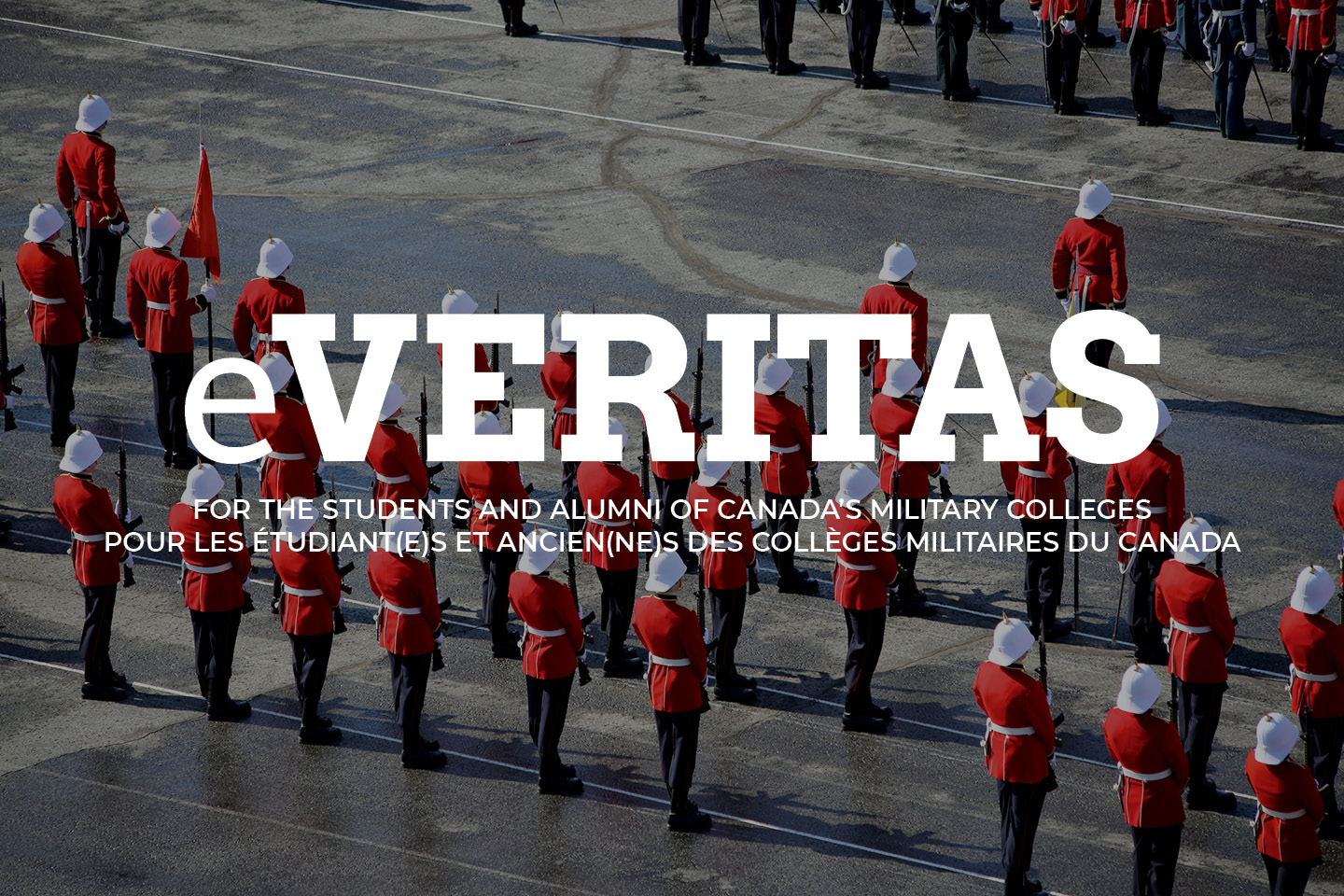 ***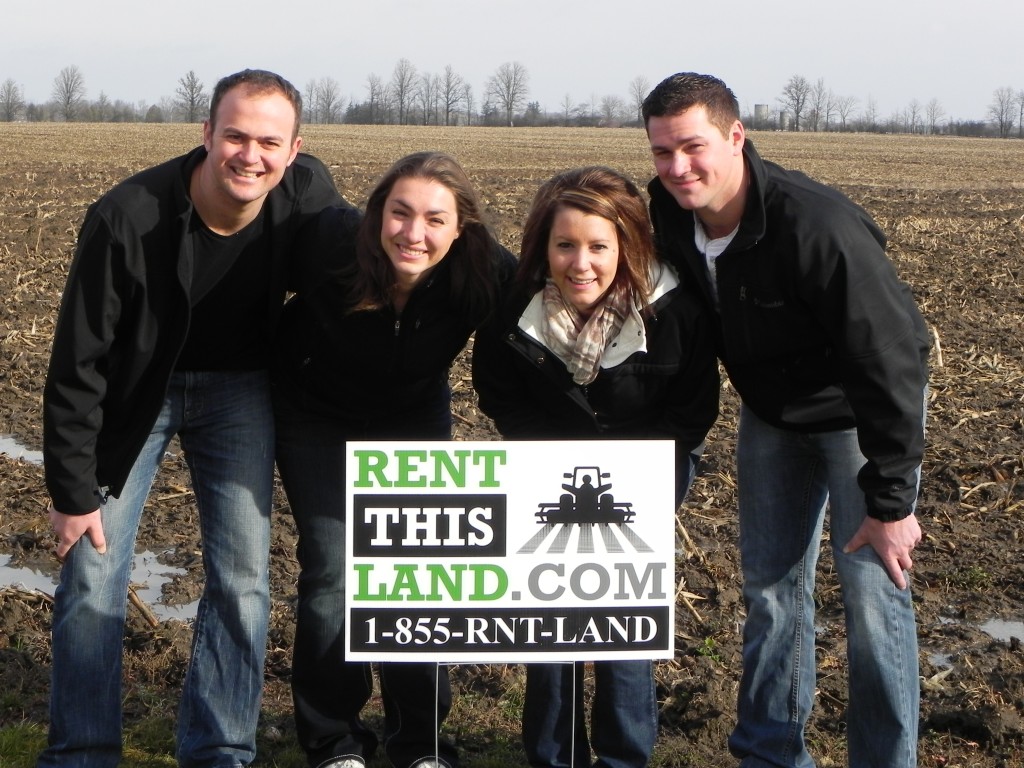 Caption: (L-R) Kevin, 22545 Shannon, Brittany and Andrew featured on Dragon's Den – 5 March. Check local listings for exact timing.
RentThisLand.com Fills "Critical Gap in Market"
Edited by 25366 Mike Shewfelt
Ex-Cadet 22545 Shannon Veurink (Travis), RMC '03, will be featured on the March 5th episode of Dragon's Den, presenting RentThisLand.com, an innovative farmland rental website. Together with her husband Kevin and brother- and sister-in-law Andrew and Brittany, the Veurink farm family saw a critical gap in the market for land rentals. RentThisLand.com is Canada's first website designed to help landowners and farmers create rental matches.
With 40% of Canada's farmland being rented, land leasing is one of the most critical transactions within the agriculture sector, yet no prior website targeted this need. Farmers were eager for a better solution, as were landowners, including farm widows and non-farming children, and investors and real estate professionals who seek tenants for Canada's hottest commodity.
The Veurinks created RentThisLand.com to take the time and hassle out of land rental. The service is free for landowners and brokers, allowing them to create a listing that is instantly shared with local farmers who have registered for automated land alerts. Each listing is also sharable by email, social media, and by the site's robust search system. Instead of traditional classified ads, interested farmers place a blind offer through the website, submitting the price per acre they would like to pay for the land, and a profile of their farm operation. This feature takes the pressure off landowners who may be uncertain about the market value for their land, since the array of offers depicts the 'going rate'. Landowners can select any farmer they want, who then pays a 1.5% service fee based on the value of the lease.
Farmers' reactions to RentThisLand.com have been overwhelmingly positive. Not only does it save the time that is typically wasted searching through print and online classifieds, but it also pauses the process to ensure that every interested farmer can make an offer. It's a win-win solution for both parties.
For Veurink, Dragon's Den is an incredible opportunity to market RentThisLand.com to Canada. While she can't give any hints about what happened inside the Den, she says her experiences at RMC were the best preparation for facing Canada's fiercest panel of Venture Capitalists. A graduate of the Business Administration Program (minor in psychology), Shannon said the Den was comparable to the countless presentations required at The College. "The Dragons have a degree of intimidation, but the rigor of RMC prepared me for the uncertainty and stress of that environment", says Veurink. "No one graduates RMC without solid experience of the 'hot seat' of presentations and fast-paced questions and critiques."
Since graduating in 2003, Veurink lived in New Zealand for two years and completed a BSc in Psychology. She then completed a Masters in Community, Policy, Planning and Organizational Social Work. She loves the idea that entrepreneurialism can target business and social needs through innovation, and sees RentThisLand.com as a great opportunity to do so. Veurink lives in Hagersville, Ontario, with her husband and two daughters, where they farm 3,000 acres of cash crops each year.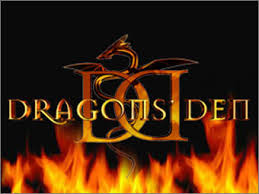 Be sure to tune in to CBC Dragon's Den/March 5th (Check local listings for exact timings) to see the Veurink family in action.
 ____________________________

Canadian Armed Forces Chief of Defence Staff, 12192 General Tom Lawson (Class of '79) and Canadian Armed Forces Chief Warrant Officer Kevin West presented a CDS Commendation to Warrant Officer Patrick Harpelle (Honourary Graduate 2011).
Former RMC Div WO Recognised for his Quick Actions and Professionalism
By 22702 Nathan Price
WO Harpelle has had the unique experience of being able to see leaders start as cadets learning basic drill at St. Jean (CFLRS) to holding senior cadet leadership positions in Kingston (RMCC) to becoming junior officers in Shilo (1 RCHA). He has had a positive influence on developing a whole generation of officers.
WO Harpelle served at the college as A Division WO for two years from 2010 until 2012. Cadets from his time at RMCC revered and respected him, within 11 months at the College the fourth years cadets selected him as an honorary graduate. This I believe was mainly due to his tact, enthusiasm and military bearing. Though in a regulatory position as a Div WO, cadets found him very approachable and could learn from his experience because he was polite, calm and firm. He taught cadets to treat others how you would like to be treated. His enthusiasm was infectious, he had a sincere interest in his duties which rubbed off on the cadets allowing them to be optimistic, cheerful, and willing to accept the challenges the College presented them. He always carried himself with a manner that reflected alertness, competence, confidence and control. Attributes that many cadets chose to emulate.
Though only posted to the RMCC for two years his impact on such a wide range of Cadets has had an exponential effect on the Canadian Armed Forces leadership.
On 15 September 2012, Warrant Officer Harpelle arrived at the scene of a vehicle accident near Wainwright, Alberta. Regardless of the fuel spill under the victim's crushed vehicle, he climbed inside through the shattered window and administered first aid to the unconscious woman until he was relieved by emergency services personnel. Even though the victim tragically passed away in hospital, Warrant Officer Harpelle's quick actions and professionalism brought great credit to the Canadian Armed Forces.
 ____________________________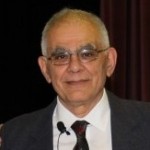 Dr. Yahia Antar has won the IEEE Canada RA Fessenden Silver Medal Award. Established in 2000, the RA Fessenden Silver Medal is awarded to outstanding Canadian engineers recognized for their important contributions to the field of telecommunications engineering.
This is a very prestigious Canada-wide award, which will be presented on May 5th in a ceremony in Toronto during the 2014 Canadian Conference on Electrical and Computer Engineering (CCECE).
Congratulations, Dr. Antar!
____________________________
RCAF and Seneca College accelerate military pilot training
The students are part of an innovative joint program being offered by the Toronto-area college and the Canadian Armed Forces (CAF). The new Continuing Education Officer Training Plan (CEOTP) – Pilot program has been designed to graduate a winged pilot with a Bachelor of Aviation Technology degree in just four years. That's three years less time than it takes for a student to achieve the same qualifications at Royal Military College in Kingston, Ontario.
***
Army bases stay green and lean with help from RMC team
""The RMC Green Team is composed of house experts and professors as well as research staff that have an expertise in a certain realm. Many of these problems are multi-disciplined and need several experts to tackle their complexity,""
19930 Major (Ret) Nicholas Vlachopoulos.  Source
***
Don't jail cenotaph vandals – educate them, says retired general Romeo Dallaire
"A fundamental element of the (military) profession is to discipline within,"
7860 Romeo Dallaire  Source
***
Q&A 13337 Lt.-Gen. Stuart Beare
***
Outcry over military suicides may actually have 'brought a slight honour to the act,' Canada's defence chief says
***
Top soldier says interest in military highest in years