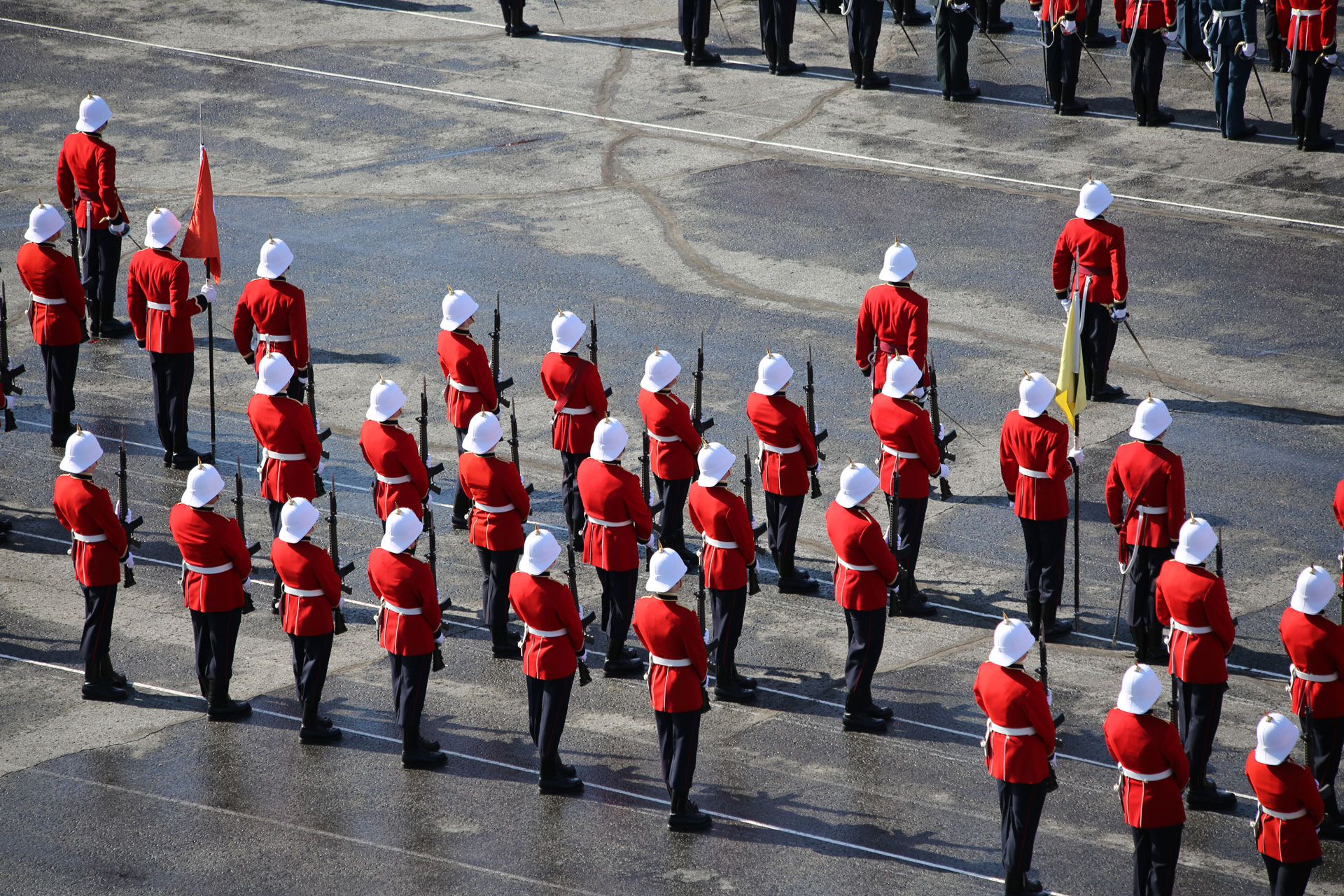 I year Kris Hicks and IV year Gavin Whynot block a Navy Kick
RMC hosted the inaugural Labour Day rugby tournament this past weekend. Teams included USNA, Concordia, Kutztown and University of Western Ontario.
The tournament is a Can Am affair with RMC taking on USNA and Kutztown (Philadelphia) on Saturday and Sunday respectively. This marked the 4th time in three years the RMC and the US Naval Academy have met.
"RMC uses the tournament as a tuneup to kick-start the selection of the team for the upcoming OUA season. The coaching staff uses these exhibition games to evaluate individual play and introduce the rookies to what is like to play at this level. This year RMC plans to use a minimum of 6 rookies in the regular lineup.In the two games played by RMC over the weekend, they lost to USNA by a score of 25-10. In their second encounter they lost to Kutztown University to the tune of 25-20
Coach McDonaugh was positive and had this to say regarding the two RMC games: "This week has been the first step on our journey this year. Great positives from our rookies, they played huge minutes and got better each half they played."
Photo 2 RMC lineout vs. Kutztown
Photo 3 IV year Brent McIntyre offloads vs. Navy
Photo 4 Team Captain Gavin Whynot evades 3 Navy defenders
Rugby photos courtesy 13789 Commander Darren Rich (RRMC '83)