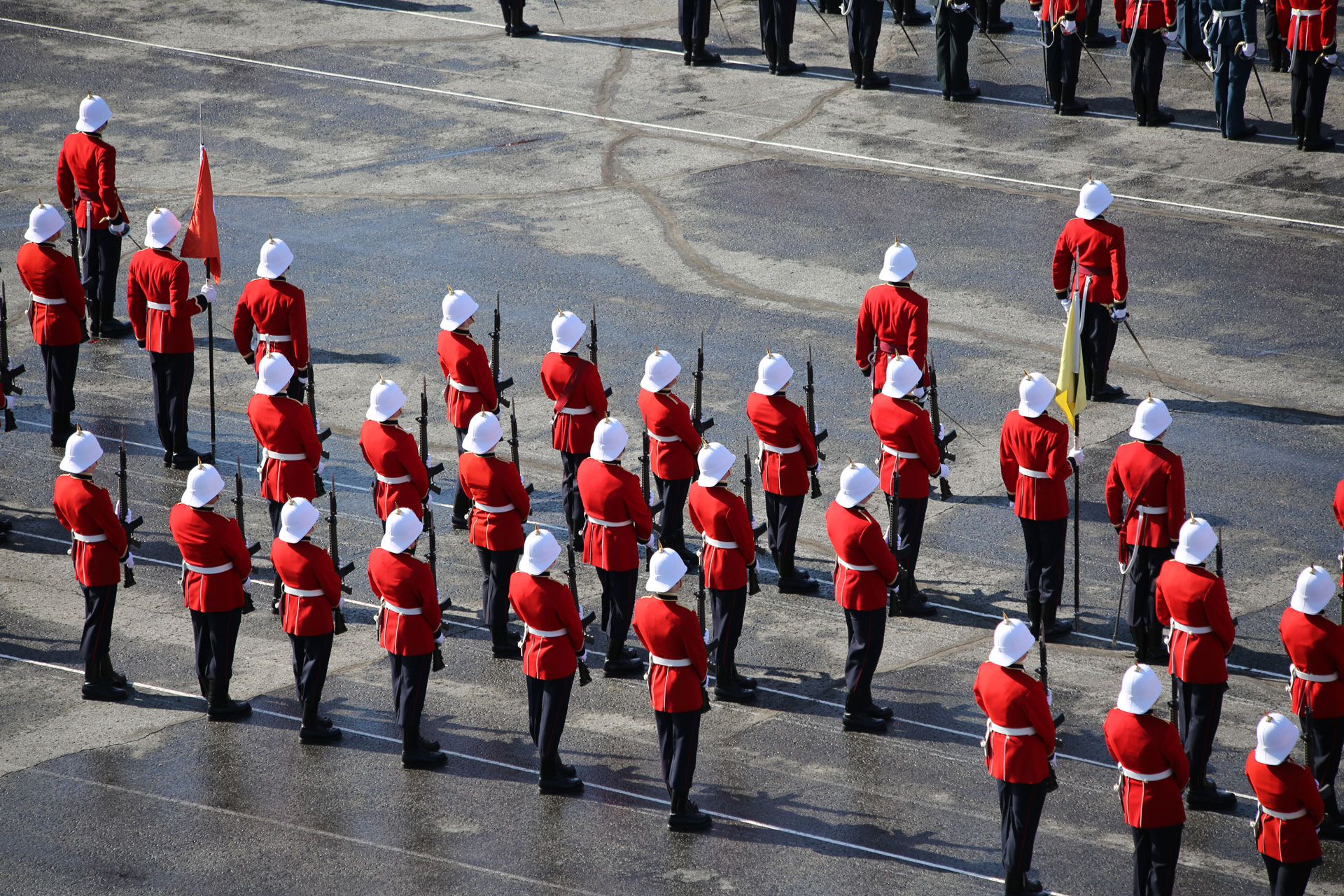 FROM GENTLEMAN CADET TO NO KNOWN GRAVE
The Life and Death of Lieutenant (Observer/Gunner) Franklin Sharp Rankin (1894-1916)
Even though all sides quickly acknowledged the value of air power during the First World War, finding qualified pilots and aircrew to maintain fledgling air forces proved to be a tremendous challenge. For the British, most of its newly formed Royal Flying Corps (RFC) was recruited from the ranks of the army, and despite the dangers of flying these new contraptions" many willingly applied. If for no other reason than to escape the daily horrors of the trenches, a large number of Canadians were also among those who joined the ranks of the RFC, and several eventually took to the air to fight new battles in the sky… Read the rest of the article HERE.
Written by:
Major Andrew B. Godefroy, CD, MA, Ph.D.
Head – Research, Outreach, and Publications
Editor – The Canadian Army Journal
Directorate of Land Concepts and Designs
Godefroy.AB@forces.gc.ca
613.541.5010 x.8721
______________________________________________
Billy Bishop soars again on the wings of youth
Production makes the most of second-generation cast – In Vancouver only

Peter Birnie
Vancouver Sun
Saturday, November 01, 2008
BILLY BISHOP GOES TO WAR
In the Telus Studio Theatre at the Chan Centre, 6265 Crescent Road at UBC, to Nov. 11
Tickets $15 to $25, call 604-822-2678
– – –
Do your heart a favour and break it by seeing Billy Bishop Goes to War. As we march toward Nov. 11 and the 90th anniversary of the armistice that brought "the war to end all wars" — yeah, that worked out well, didn't it? — to a close, I urge every red-blooded Canuck who can to catch a moving presentation of this Canadian classic.
Ryan Beil and Zachary Gray are too young to be starring in this thing, aren't they? Well, no. They're the perfect age, in fact, as young men barely out of their teens portray all the young men barely out of their teens sent by old men to be killed. Good morning, Afghanistan!
Gray is the son of none other than John Gray, who created Billy Bishop Goes to War with his pal Eric Peterson. On the play's 30th anniversary (and the 10th anniversary of Peterson and Gray's last appearance in it at the Playhouse) their long-ago linking of arms as comrades in battle comes full circle to land back at the University of B.C., where the pair started out as students.
Gray the Younger is in fine form as he performs his father's part in league with one of Vancouver's best young actors. Sorry, old man, but Zachary is a better singer and has his fingers on more musical instruments than just the beat-up upright piano of the original — I particularly liked his licks on an electric guitar when BB took to the skies.
He and Beil also sing the pleasing palette of Gray's simple songs in a more nuanced way than their elders did, drawing the show toward a smoother synthesis than the musical of old offered.
As that kid from Owen Sound who went on to be the worst cadet in Royal Military College history and the best pilot the Allies ever had, Beil is simply brilliant. He'd better be, because he's not only playing the title character but a half-dozen others as well, jumping in and out of each on a beat.
Beil belts out all the piss and vinegar of brash Billy, with masterful timing to punch the play's many, many funny lines. As I've said before, this profound piece of Canadiana, with its twin messages that war is both hell and a hell of a time, is a stellar example of how deep emotions can emerge in the midst of simplicity.
Sarah Rodgers makes this a landmark production by directing with an eye to those small things in live theatre that can stand for much more. A tall step-ladder is made menacing when Biel perches precariously atop it "in flight," especially as scenery designer Kevin McAllister has crafted a collage of shining metal, some of it finely shaped and much of it crumpled, as background for Bishop's adventures.
The stepladder is used to even more clever effect in the second act, when an enemy aerodrome is under attack and Biel is again in full flight. Ian Schimpf's lighting design likewise helps when the actor has a model airplane in hand to explain dogfight techniques.
Since Biel and Gray fit hand in glove, whether singing beautiful harmonies or playing the part of pals in hell, their tight teamwork makes this show much more than the sum of its parts. Sitting in tiers above and around the action, you may well be moved to tears by this rich and timely return to a touching tribute.