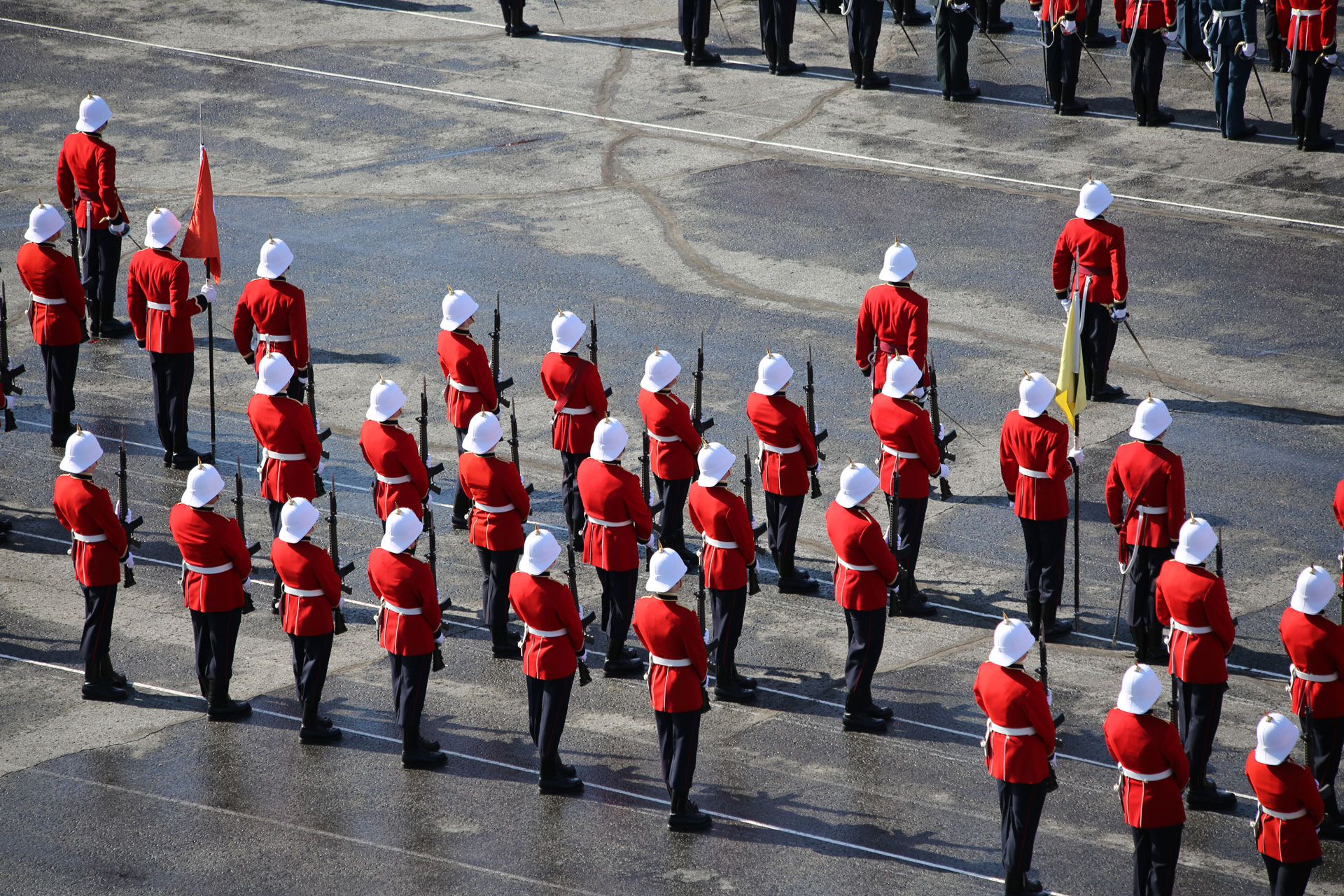 Dear Bill,
I have just sent a reply to your very fine article on the Nijmegen Marches, and would like to submit a few press pictures for your information and possible use.
Would you please let me know to whom these pictures should be sent and to what address?
Thank you, and congratulations on the excellent job you are doing in publishing eVeritas.
Sincerely,
5496 Roy Lampard (RMC 1962)
Hi again  Bill,
As you suggested, I spoke to my good friend and neighbour, who was able to scan the attached six photos. Starting with the top picture, here are some "captions". Please feel free to edit as you see fit, assuming you can use any of these. The photos have held up very well don't you think, considering they are about 45 years old!!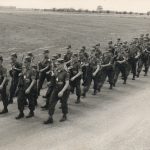 One day on the Marches…Lt. Lampard (RMC Class of 1962) is Platoon Commander.
x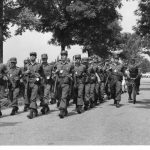 Corporal on Bicycle is medical (RCAMC) Corporal Toombs who was killed during a parachute jump near Petawawa a few years ago. He and others, I believe, landed in the Ottawa River. Very sad. It was he who took some of these pictures.
x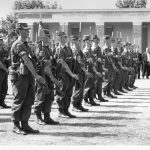 At Groesbeek Canadian War Cemetery
x
x
x
x
x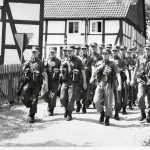 "Thinner" ranks on a training march near Fort York, near Soest and the Mohne See Dam in Germany.
x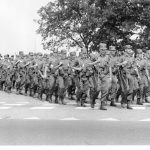 En route during one day of the four
x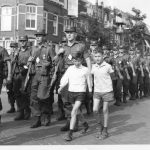 Children loved to march with us and often took some of the guys hands. On the last day, marching into Nijmegen, the grateful Dutch citizens pressed flowers into our hands. It had only been 20 years since the end of the war, and Canadians were still held in great respect. I believe we still are!!!
x

So there we are Bill. Hopefully these will be of some use/interest to you, if not to the RMC cadets marching this year.