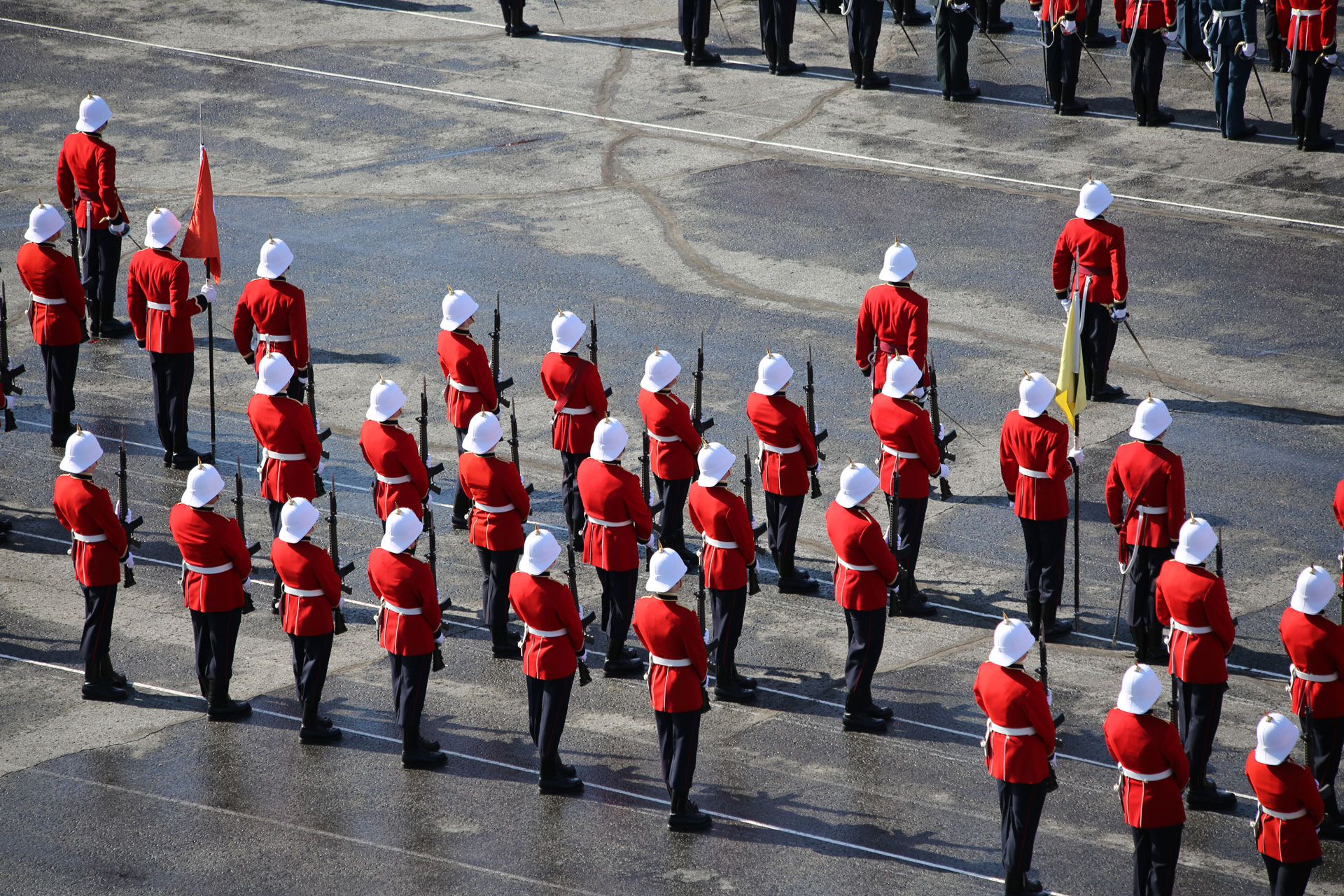 The 7th International Conference: Contaminant in Freezing Group will be held on May 24-28, 2010 in Kingston. The local organizing committee includes Dr. Barbara Zeeb and Dr. Ken Reimer of RMC's Department of Chemistry and Chemical Engineering. The conference dinner will be held at the Royal Military College. The conference venue is the Biosciences Complex at Queen's. Source
___________________________________________________________________________
THOMPSON LECTURE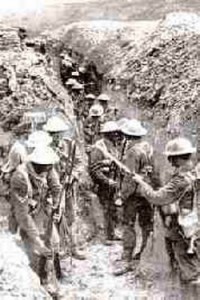 The Royal Military College of Canada's History Department annual Thompson Lecture will be delivered by *Dr. Thomas Otte* Department of History, University of East Anglia, U.K. Thursday, 14 January 2010 between 13:30 and 15:30 hrs. in Currie Hall on the topic of "The Inadvertent War: Reflections on 1914 and the Origins of the Great War."
All are welcome.
PRÉSENTATION THOMPSON
La présentation annuelle Thompson du Département d'histoire du Collège militaire royal du Canada sera donnée par *Dr. Thomas Otte* du Département d'histoire de l'Université de East Anglia, U.K. Jeudi, 14 janvier 2010 entre 13h30 et 15h30 à la salle Currie Le titre de la présentation sera "The Inadvertent War: Reflections on 1914 and the Origins of the Great War."
Tous sont bienvenus
__________________________________________________________________________________
CANADIAN FORCES LEADERSHIP INSTITUTE
with contribution from the Royal Military College Of Canada
– CALL FOR PAPERS –
WOMEN LEADING IN DEFENCE CONFERENCE 2010:
"Staking Our Claim!": The Legacy of Women and Leadership in the Canadian Navy, 1910-2010
20-21 April, 2010
Halifax, Nova Scotia
www.cda-acd.forces.gc.ca/wld-lfd/index-eng.asp
Synopsis
Throughout the past 100 years women have contributed to a legacy of commitment and operational readiness on behalf of Canada, whether they were one of the first women to don a Royal Canadian Navy uniform in 1914 as a nursing sister, a member of the Women's Royal Canadian Naval Service, a civilian employee providing support services to the navy, or family members working behind the scenes to facilitate the readiness of sailors. However, the voices and contributions of women are rarely recognized in the mainstream discourse of the institution.
In recognition of the Canadian Navy centennial in 2010, the Women Leading in Defence conference seeks to claim the historical and contemporary contributions of women, by highlighting the leadership of women and men who have contributed to the integration of women, and in particular when many others were not convinced that women could or should participate in previously all male domains.
Conference proposals that contribute to greater understanding and awareness of the legacy of women and naval leadership, from historical, contemporary or comparative perspectives, and within the context of the contribution of women in the naval community are invited.
Conference proposals, of approximately 250 words in length, are invited from interested military and civilian academics, researchers, leaders, and the naval community.
Suggested themes include, but are not limited to:
*Leadership profiles and biographies highlighting the contributions of uniformed and naval community female leaders.
*Leadership and professionalism in the Canadian naval environment: challenges and opportunities for pioneering women and/or male leadership.
*Changing dynamics of leadership: women join the command team.
*Historical, contemporary, and comparative perspectives on the impact of women on navy culture and tradition.
*Historical, contemporary, and comparative perspectives regarding public (society, journalists, etc) and institutional (RCN, CF, etc.) discourse in reference to the role of women in the Canadian Navy.
*Historical and contemporary perspectives regarding the participation and contribution of women in naval operations.
*Historical, contemporary, and comparative perspectives on recognizing and commemorating the contributions of women to the navy and naval community: effigy, medals, emblems, expositions in museums, etc.
*International perspectives and comparisons of the participation, experiences and perceptions of women in the Navy: similarities, homologies, differences, distinctions, perspectives of other women in the Navy, etc.
Proposals submission deadline: extended to 15 Jan 2010
Proposals should be submitted by email to the conference co-chairs:
Karen D. Davis, Canadian Forces Leadership Institute, Karen.davis@forces.gc.ca
Dr. Stephanie Bélanger, Royal Military College of Canada, Stephanie.belanger@rmc.ca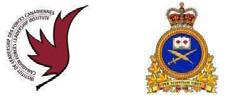 __________________________________________________________________________________
INSTITUT DE LEADERSHIP DES FORCES CANADIENNES
avec la contribution du Collège militaire royal du Canada
– APPEL À CONTRIBUTIONS –
LE LEADERSHIP DES FEMMES DANS LA DÉFENSE – CONFÉRENCE 2010 :
« Faire oeuvre de pionnières » : l'héritage des femmes et le leadership dans la Marine canadienne, 1910-2010
20-21 avril 2010
Halifax, Nouvelle-Écosse
www.cda.forces.gc.ca/wld-lfd/index-fra.asp
Sommaire
Ces cent dernières années, les femmes canadiennes ont légué un héritage d'engagement et de préparation au combat, soit parce qu'elles ont été les premières à porter l'uniforme de la Marine royale du Canada en 1914 en tant qu'infirmières militaires ou membres du Service féminin de la Marine royale du Canada, ou offert des services de soutien à la Marine en tant qu'employées civiles ou encore parce qu'elles ont facilité, dans l'ombre, la préparation au combat des marins en tant que membres de la famille. Malheureusement, l'opinion et les contributions des femmes sont rarement reconnues dans les discours traditionnels de l'institution.
Dans le cadre du centenaire de la Marine canadienne en 2010, la conférence Le leadership des femmes dans la Défense cherche à faire valoir les contributions historiques et contemporaines des femmes en reconnaissant le leadership des femmes et des hommes qui ont contribué à l'intégration des femmes, et ce, malgré le fait que bien des gens doutaient que les femmes pourraient ou devraient être admises dans des secteurs d'activités autrefois réservés uniquement aux hommes.
Nous vous invitons à présenter des propositions de communications qui permettent de mieux comprendre l'héritage des femmes et du leadership maritime, selon les points de vue historiques, contemporains ou comparatifs, et qui mettent en lumière les contributions des femmes dans la communauté maritime.
Nous invitons les universitaires, les chercheurs, les leaders et les membres de la communauté maritime, tant militaires que civils, à soumettre des propositions d'environ 250 mots.
Thèmes suggérés (liste non exhaustive) :
*Des profils de leadership et des notices biographiques qui mettent en évidence les contributions de femmes leaders portant l'uniforme et de femmes leaders de la communauté maritime.
*Le leadership et le professionnalisme dans la Marine canadienne : défis et possibilités pour les femmes avant-gardistes et/ou le leadership masculin.
*Nouvelles dynamiques du leadership : les femmes se joignent à l'équipe de commandement.
*Perspectives historiques, contemporaines et comparatives sur l'incidence des femmes dans la culture et la tradition maritimes.
*Perspectives historiques, contemporaines et comparatives dans les communications publiques (société, journalistes, etc.) et institutionnelles (MRC, FC, etc.) concernant le rôle des femmes dans la Marine royale du Canada.
*Perspectives historiques et contemporaines sur la participation et la contribution des femmes aux opérations maritimes.
*Perspectives historiques, contemporaines et comparatives sur la reconnaissance et la commémoration des contributions des femmes à la communauté maritime : effigies, médailles, emblèmes, expositions dans des musées, etc.
*Perspectives internationales et comparaisons de la participation, de l'expérience et des perceptions des femmes dans la Marine : similarités, homologies, différences, distinctions, perspectives des autres femmes dans la Marine, etc.
Date d'échéance : nouvelle date d'échéance le 15 janvier 2010
Les propositions doivent être soumises par courriel
aux co-présidentes de la conférence :
Karen D. Davis, Institut de leadership des Forces canadiennes, Karen.davis@forces.gc.ca
Stéphanie Bélanger (Ph.D.), Collège militaire royal du Canada, Stephanie.belanger@rmc.ca