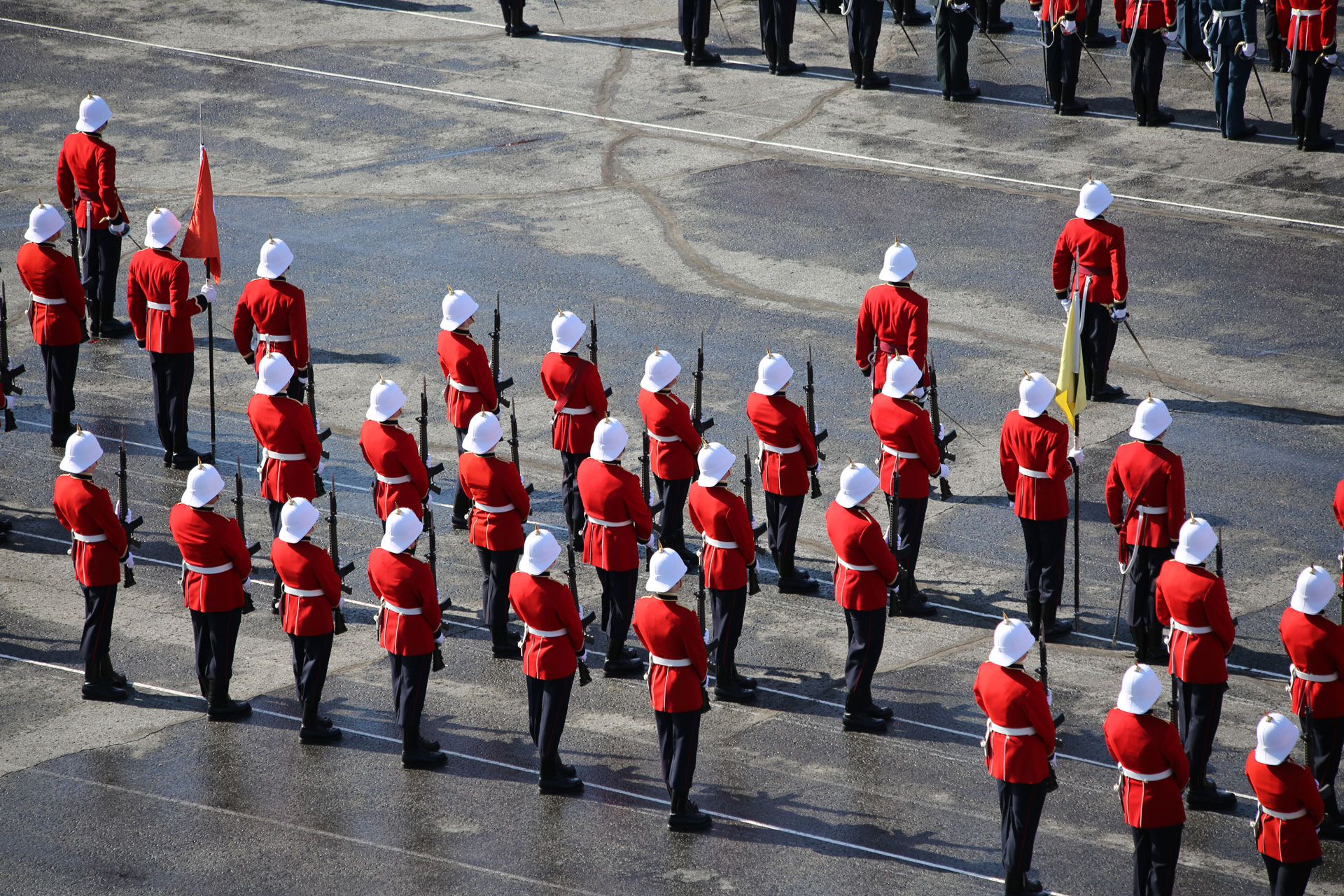 x
e-veritas has been given permission to publish excerpts of 5105 Doctor J. L. Granatstein's (CMR RMC 1961) interviews (1991-1993) for "The Generals: the Canadian Army's Senior Commanders in the Second World War". 5105 Doctor J.L. Granatstein fonds are at the National Defence HQ Directorate of History and Heritage.
x
x
___________________________________________________________________________________________________
Thea Hertzberg Gray & H2727 HFH Hertzberg – XVI Commandant RMC

Doctor Granatstein interviewed Thea Hertzberg Gray in Toronto on 12 Feb 1992. She is the daughter of Major-General H.F.H. Hertzberg D.S.O., M.C. and lives in Vernon, B.C. On General Herzberg: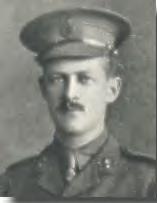 H2727 Major General Halfdan Fenton Harboe Hertzberg CB, CMG, DSO, MC (RMC 1942) was born September 3, 1884. He was the son of Anton Lund Hertzberg and Helen Eliza Hertzberg, of Toronto, Ontario, and brother of Major General Charles S. L. Hertzberg, CB, MC of the Canadian Engineers and Lieutenant Olaf P. Hertzberg, MC of the C.R.T. He attended St. Andrew's College from 1900 to 1904 and later became a civil engineer. On September 24, 1914 he enlisted at Valcartier, Quebec in the Canadian Expeditionary Force after having served for several years in the Non-Permanent Active Militia. He ended the war as a Lieutenant Colonel. He was mentioned in despatches four times during the First World War. He continued his service in the military between the wars. He was recognized for his service in the First World War with appointment as a Companion of the Order of St. Michael and St. George, and the Distinguished Service Order and Military Cross. From November 21, 1938 to April 8, 1940 he was Quartermaster-General and from April 9, 1940 to July 5, 1940 he was appointed Acting Adjutant-General. He was appointed the 16th Commandant of the Royal Military College at Kingston 1940-4. He served at RMC until proceeding on leave pending retirement. At the conclusion of the Second World War he became a Companion of the Order of the Bath. His military friends included 749 Brigadier H.D.C. Crerar D.S.O. (RMC Commandant 1938-9).
On RMC:
Major-General H.F.H. Hertzberg's father was a Canadian Pacific Railway engineer, but not terribly well off. When HFH Hertzberg wanted to go to RMC there wasn't the money. Thus he was very moved when made an honorary member of the last WWII class. He joined the pre-WWI militia instead of RMC. He joined the Permanent Force in 1915 from overseas.
Major-General H.F.H. Hertzberg really loved his two tours at RMC. He was posted to RMC as Commandant in 1940. It was a wartime post and needed a Permanent Forcer in charge. William Lyon Mackenzie King told him, and he cherished this, "General, I refuse to be swayed by your famous rhetoric" when he persisted in seeking a posting overseas. As the above suggests, General HFH Hertzberg was a wonderful orator.
When Thea went to 2685 Captain (N) Peter A Hertzberg's (RMC 1939) 50th graduation anniversary, she was feted as HFH's daughter, and told by one cadet in his class that "we loved him". His speech on closing the place in 1942 was still remembered.
On Mrs. Dorothy Hertzberg:
2140 Brigadier W.A.B. Anderson O.B.E., CD told her "we loved your mother", too. And certainly Mrs Dorothy Hope Hertzberg was a great lady who kept General HFH Hertzberg human. His wife Dorothy, who served as the Ontario Provincial Commissioner of the Girl Guides from 1940-1946, was liberal. At RMC in WWII there was a wife of the MO who was German and had two Luftwaffe brothers; she was badly treated until Mrs Hertzberg had a party and made much of her. Another Jewish wife was similarly treated. They also had three UK child refugees living with them during the war, and she used a small inheritance from an uncle to pay for this. Mrs Hertzberg loved the army and loved being a general's wife, but wasn't stuffy. She recalled life as being tight for money, largely because they had to entertain in Halifax, Kingston, Toronto. They lived an upper class life on a middle-class salary.
On Childhood at RMC:
As a kid at RMC, Thea Hertzberg hung around with an officers' kids gang–all of whom knew the cadet gossip and would go to look at scruffy incoming recruits and say they'd never be any good.
On his Son:
His son, Captain Peder Harbo Anderdon Hertzberg, served during the Second World War with the Royal Canadian Regiment and was killed in action in Italy on December 5, 1944. Peter, who was 24 years of age, was good-looking and charming. He was married to Beatrice Hertzberg. He was buried in the Ravenna War Cemetery near the village of Piangipane, Ravenna, Italy. On the anniversary of Peter's death General HFH Hertzberg re-read all his letters in a private ceremony.
http://kilby.sac.on.ca/ActivitiesClubs/cadets/History/MilitaryOldBoys/WWI/HertzbergHFH.html
http://www.vac-acc.gc.ca/remembers/sub.cfm?source=collections/virtualmem/Detail&casualty=2222968
___________________________________________________________________________________________________
2046 Frank Lace
Doctor J.L. Granatstein interviewed 2046 Brigadier General (Ret'd) Frank Lace D.S.O., (RMC 1928-32) in Toronto on 17 May 1991.
2046 Brigadier General (Ret'd) Frank Lace D.S.O., (RMC 1928-32) matriculated at Upper Canada College and graduated from the Royal Military College of Canada in 1932. During the Depression, he worked in Toronto as an investment salesman and soldiered part-time with 7 (Toronto) Regiment, Royal Canadian Artillery, of the Non-Permanent Active Militia. He married his sweetheart, Barbara Caldwell, before shipping out to Britain in January of 1940. A few months later, he was a major. Mr. Lace later commanded 15 Field Regiment, RCA, before becoming a staff officer at 1st Canadian Army headquarters. He was acting brigadier in late 1944 when only 33 and commanded two artillery regiments. He was made an Officer of the Order of the British Empire on June 8, 1944. In October of 1945, he was mentioned in dispatches for "gallant and distinguished services in the field" before receiving the Distinguished Service Order for his leadership on the battlefields of northwest Europe, where he showed "at all times great devotion to duty without regard to himself, visiting forward observation posts or making use of small aircraft to get the first-hand picture of enemy dispositions and strong points." Late in the war, Mr. Lace was given command of Royal Canadian Artillery for the 2nd Canadian Infantry Division. After the war, BGen (Ret'd) Lace returned to the investment business, finishing as chairman of Matthews and Co. Ltd. from 1972 to 1975. BGen Lace died on 4/29/2005.
On militia/Permanent Force tension:
BGen. Lace did not see tension militia/Permanent Force. He himself had trained at Petawawa with Permanent Force units in the summer after RMC and he saw many Permanent Forcers at subsequent camps.
On Promotion:
Why did some rise and others not? He thought the gunner network was pretty strong, but the key was contacts through duty. He served briefly on a COs selection committee and was impressed that one question was "does he court popularity?" He worried about the articulate who rose through glibness.
It was an artillery man's war. Perforce the artillery learned about all arms cooperation.
On RMC:
RMC graduates tended to gravitate to artillery because of the training there in survey and engineering. Where there was an advantage for RMC people was in their officers who later rose–749 Brigadier H.D.C. Crerar D.S.O. (RMC Commandant 1938-9) was his company commander, Major General Rodney Frederick Leopold Keller (RMC 1917) PT and infantry instructor, Major-General George R. Pearkes etc. They knew your name and if you'd gone to RMC there was, while not a secret language, an assurance that you knew something of discipline, loyalty, soldiering. RMC made the good better–and the worse worse. Still there were RMC failures and some officers liked the militia types who after all came from a larger talent pool than the small Permanent Force.
On Major General Rodney Frederick Leopold Keller (RMC 1917):
BGen. Lace had known MGen Keller at RMC where, when cadets had to call on Sundays and leave their cards; Keller's was a popular stop because his wife was "colourful". He was dashing but, Lace thought, lacked the smarts to be a good div GOC.
http://www.theglobeandmail.com/servlet/story/LAC.20050622.OBLACE22/BNPrint/theglobeandmail/