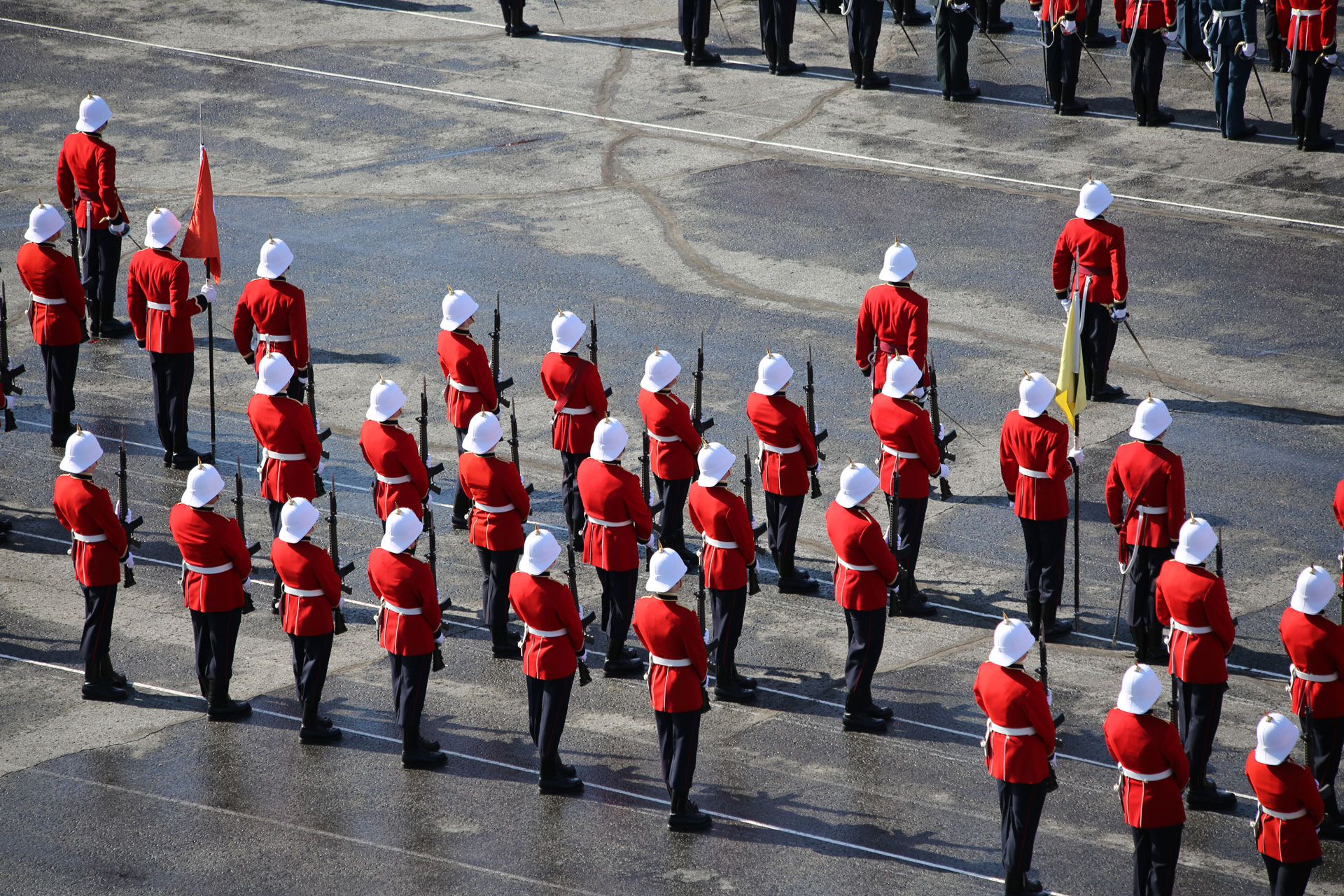 Le Lieutenant-colonel Chevarie quitte le Collège militaire royal de Saint-Jean
* un article du Capt Eric Le Marec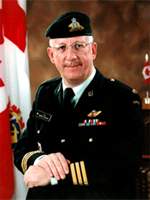 Le 12 janvier 2010, le Lieutenant-colonel Marcel Chevarie quittera le Collège militaire royal de Saint-Jean, où il a occupé le poste de commandant-adjoint depuis sa réouverture en 2008, pour devenir le Cmdt du 2ième groupe de patrouille des Rangers du Canada, dont le quartier-général se trouve à Saint-Jean-sur-Richelieu. Il assumera le commandement du du 2ième groupe de patrouille des Rangers du Canada dès le 12 janvier 2010, suite à une courte cérémonie au Vieux Mess du Collège militaire.
«Il s'agit pour moi d'un moment doux-amer. C'est avec regret que je quitte le Collège militaire de Saint-Jean, puisqu'il s'agit d'une institution hors pair qui contribue à l'éducation, à l'entraînement et à la formation d'officiers de haut calibre pour les Forces canadiennes. Mais le fait d'assumer le commandement du 2ième Groupe de patrouille des Rangers du Canada est un honneur et un privilège pour moi, » a expliqué le Lieutenant-colonel Marcel Chevarie.
Avant d'être commandant-adjoint du Collège militaire, le Lieutenant-colonel Chevarie était le commandant du Centre d'Apprentissage et de Perfectionnement des Forces canadiennes. Un fier membre du Royal 22e Régiment, il a commandé tour à tour une compagnie d'infanterie, la compagnie d'appui tactique et celle des services avant d'être nommé commandant de l'École de combat du Royal 22e Régiment, à la base des Forces canadiennes de Valcartier.
Lieutenant-colonel Chevarie a également servi les Forces canadiennes a l'extérieur du Canada, soit à Haïti, en Bosnie et au Pakistan à titre de Attaché de Défense auprès du Haut-commissariat canadien.
________________________________________________________________________________



HEURE HEUREUSE AU TOURNOI DE BALLON SUR GLACE DU CMR SAINT-JEAN
QUOI: Rencontre amicale pour les Anciens des CMC et leurs amis/amies dans le cadre du tournoi annuel de ballon sur glace du CMR Saint-Jean, qui a lieu du 22 au 24 janvier au CMR Saint-Jean. 26 équipes (17 d'anciens, 6 du CMRC et 3 du CMRSJ) pour un total approximatif de 300 joueurs y participeront.
QUAND: De 17h00 à 20h00, samedi le 23 janvier 2010 .
OÙ: Pavillon Vanier du CMR Saint-Jean au restaurant, l'aréna et la grande salle d'aérobie, aménagée pour l'occasion.
DÉTAILS: Possibilité de prendre le repas sur place pour $10. Le repas consiste en un quart de poulet ou pizza personnelle avec boisson gazeuse. Tirage de prix de présence et d'un moitié/moitié. Pour plus de détails ou réservations (fortement suggéré) communiquez avec 12944 André Durand au 450 359-7452 ou ranger.durand@videotron.ca
RMC SAINT-JEAN BROOMBALL TOURNAMENT HAPPY HOUR
WHAT: Happy Hour for all Ex-cadets and friends on the occasion of the RMC Saint-Jean Annual Broomball Tournament that will take place at RMC Saint-Jean, the weekend of January 22nd to 24th. 26 teams (17 Ex-cadet teams, 6 teams from RMCC and 3 from RMCSJ) for a total of approximately 300 players, will participate.
WHEN: From 1700 to 2000, Saturday, January 23rd.
WHERE: Vanier building, RMC Saint-Jean at the restaurant, the ice ring and the aerobics class, this last one being set up for the occasion.
DETAILS: You can have supper at the event for $10. The meal consists of your choice of a quarter BBQ Chicken or a personnal pizza, and a soft drink. Door prizes will be offered as well as a 50/50 draw. For more details or reservations (strongly suggested) contact 12944 André Durand at 450 359-7452 or ranger.durand@videotron.ca