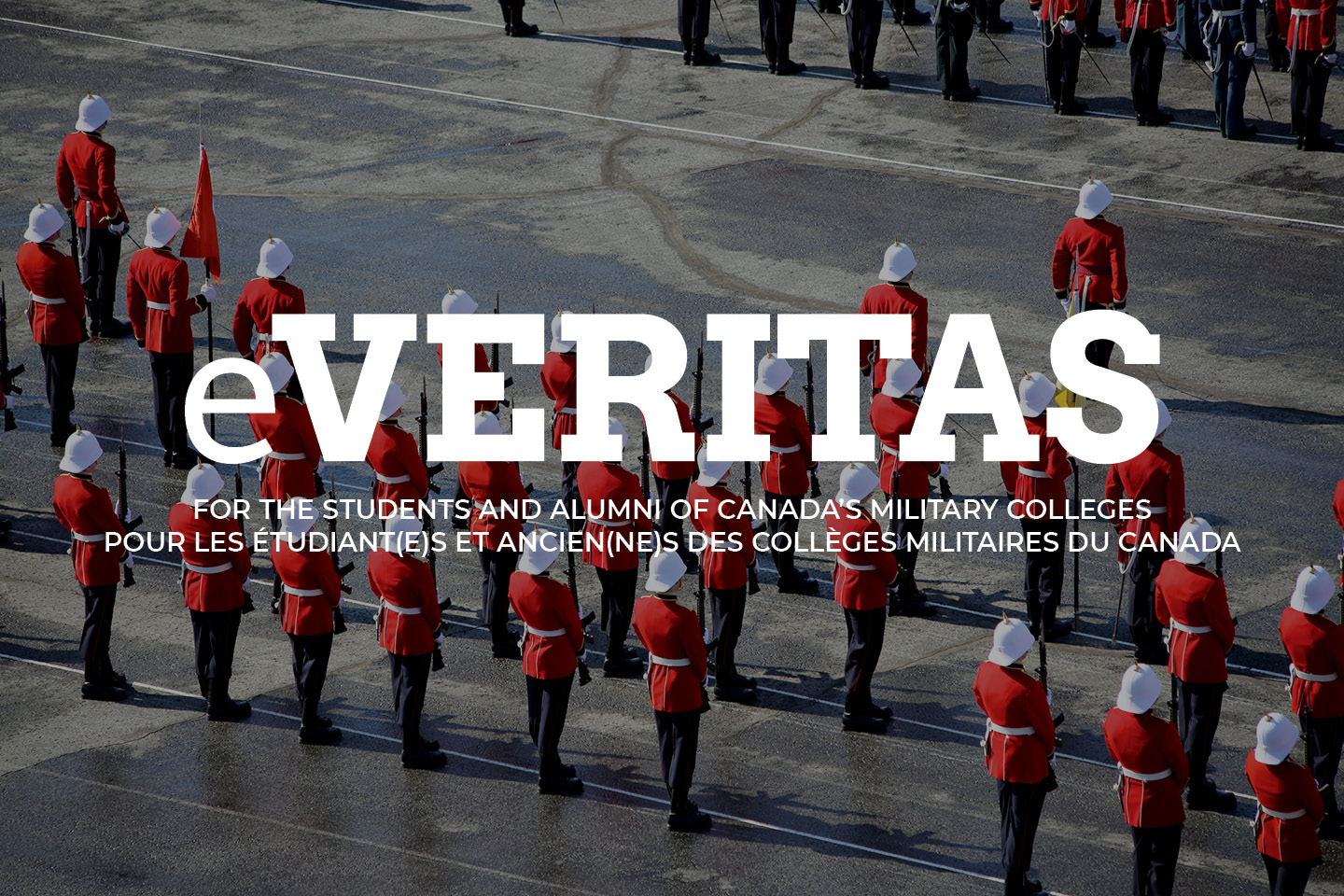 Banner by: Gerald Locklin
Remembrance Day –  Perspective from a III Year
OCdt (III) Ian Douglas Ferrier
As we are approach the 11th of November, we begin to think of both World Wars and, more recently, Afghanistan. However, my vision of Remembrance Day is more encompassing, putting emphasis on our "forgotten conflicts" such as Korea, Medak Pocket, and the numerous peacekeeping operations Canada has participated in, as well as anti-piracy operations in the Gulf of Aiden. We understand that conflict on any level is a horrific and terrible experience for anyone to endure, but is sometimes a necessary evil for global stability and to prevent conflict from reaching our own soil.
MORE…
I will remind you of the terrorist attacks in Saint-Jean-sur-Richelieu and on the doorstep of our Parliament last year and the young Canadians who have felt the need to fight or join ISIS – this is the context that most Canadians have for the tragedies of war and the suffering that unlimited liability places on all ranks in the Canadian Armed Forces. As our understanding of conflict fades into memory, as less people attend remembrance ceremonies, and as our veterans leave this world without passing on the internal horrors they have battled for many years, we rely on certain traditions to keep us in touch with the past and prevent horrors that soldiers and peacekeepers have experienced and observed from reoccurring. These traditions include the wearing of the poppy, which I implore you to do this November, and create a link with those that have given everything to protect their homes and the values of Canadians.
I've mentioned the horrors of war, I would like to take a minute to mention the horrors of peace that include PTSD. PTSD hurts everyone, it is a terrible illness that paralyzes daily function and leads to a downward spiral of depression and anxiety that is often combined with flashbacks, dissociation, and other symptoms. During RMCC Men's Night at the mess, Cadets were joined by a special guest seeking to sell his book about his battle with PTSD and his service in the Canadian Armed Forces. Medric "Cous" Cousineau, SC, CD, Capt Retd RCAF wrote about his battle with PTSD in his book Further than Yesterday; he is a member of the RMCC Class of 1983 and a link to his website can be found here.
Last November, my segment in e-Veritas took a sombre tone and discussed my personal connection to the Canadian Armed Forces. Once these men and women enter the civilian world, they often become our best leaders and hardest workers, applying the ethic that we have been taught in order to apply unlimited liability when and if the time comes. To my Class of 2017, my friends who will march though the Arch into a dangerous and unpredictable world, I ask that this November you reach out to our surviving veterans, learn their stories, and share a drink with your friends so that when we, together, are in some distant conflict in the worst of circumstances, we can draw strength from the support we have at home, the knowledge of these veterans, and joy of being with our friends. Lest we forget.