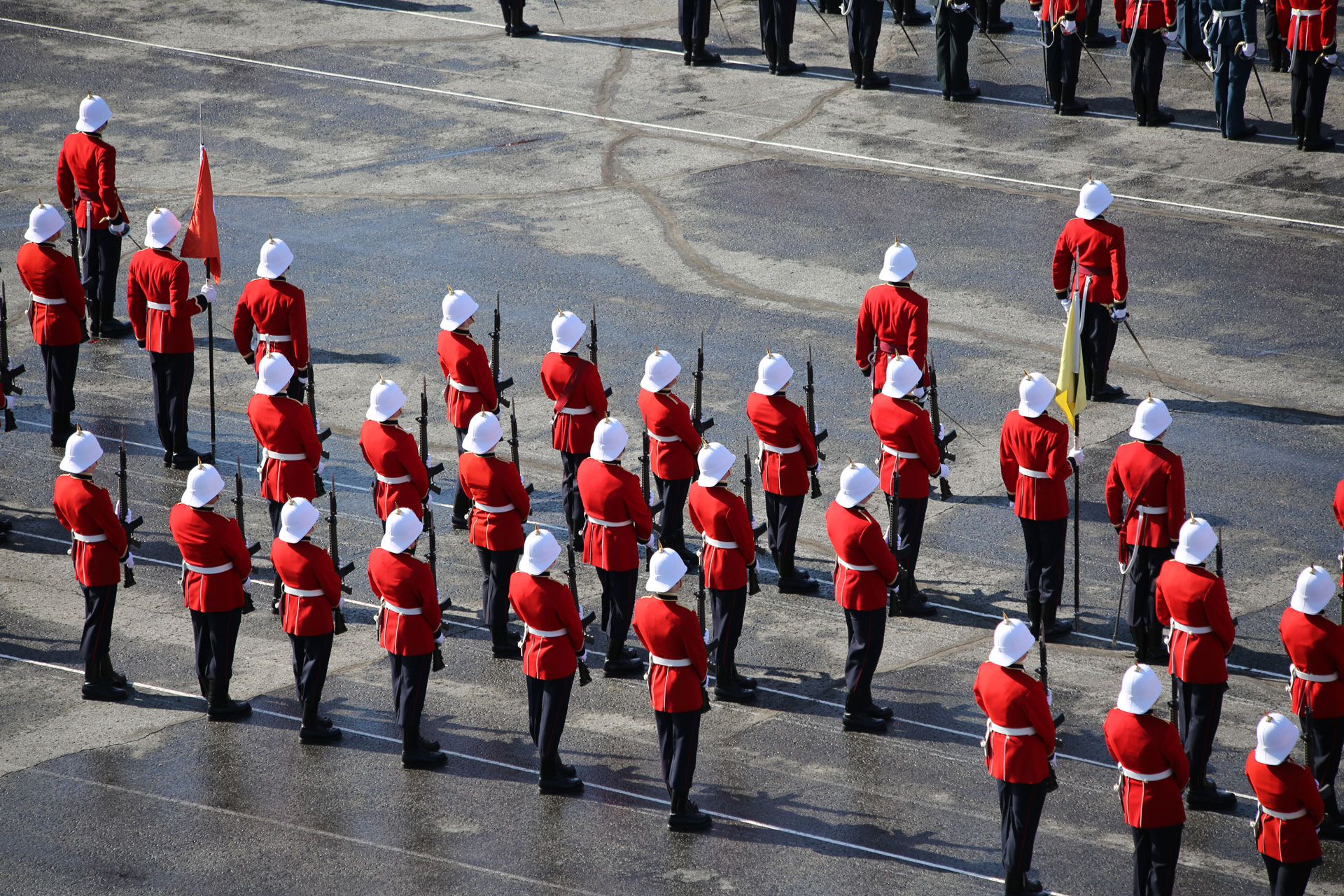 6236 Ron Day, Deputy Director of General Safety, will be retiring effective January 6, 2009 after 51 years combined service to Canada in the Canadian Forces and the Department of National Defence.
Ron's military career began when he joined the Hastings and Prince Edward Regiment in 1952 where he earned the rank of Lance Sergeant before transferring to the Regular Forces. He began his studies at Royal Roads Military College and graduated from the Royal Military College in Kingston with a Bachelor of Science Degree in 1964. Upon graduation he served in the Royal Canadian Regiment in London, ON; Soest ,Germany; St John's, NL; CFB Petawawa, ON; Viet Nam; Cyprus; and St Hubert, PQ.
Ron joined the Directorate of General Safety in 1986 as the Editor of the Safety Digest and worked in a number of positions within the Directorate before becoming Deputy Director, the position he holds to this day.
Retirement for Ron and his wife Mary-Anne means living at their newly renovated cottage, golfing, skiing and spending time with their family.
To mark Ron's retirement, a function will be held at the Navy Officers' Mess; HMCS Bytown located at 78 Lisgar St. Lunch will be served in the Crow's Nest, located on the third floor, Friday, December 5th from noon until 2:00 pm.
Congratulatory notes, anecdotes and words of wisdom may be sent to Don Neville at, neville.dj@forces.gc.ca for inclusion in a commemorative album. Personnel wishing to attend this farewell event are requested to RSVP to Hilary May via email NLT 1 Dec 08. The cost of the function is $15, which will cover food and a gift. On your RSVP please indicate whether you will be present for the meal or not for planning purposes. Those who cannot attend but wish to contribute towards a retirement gift may do so through Hilary.