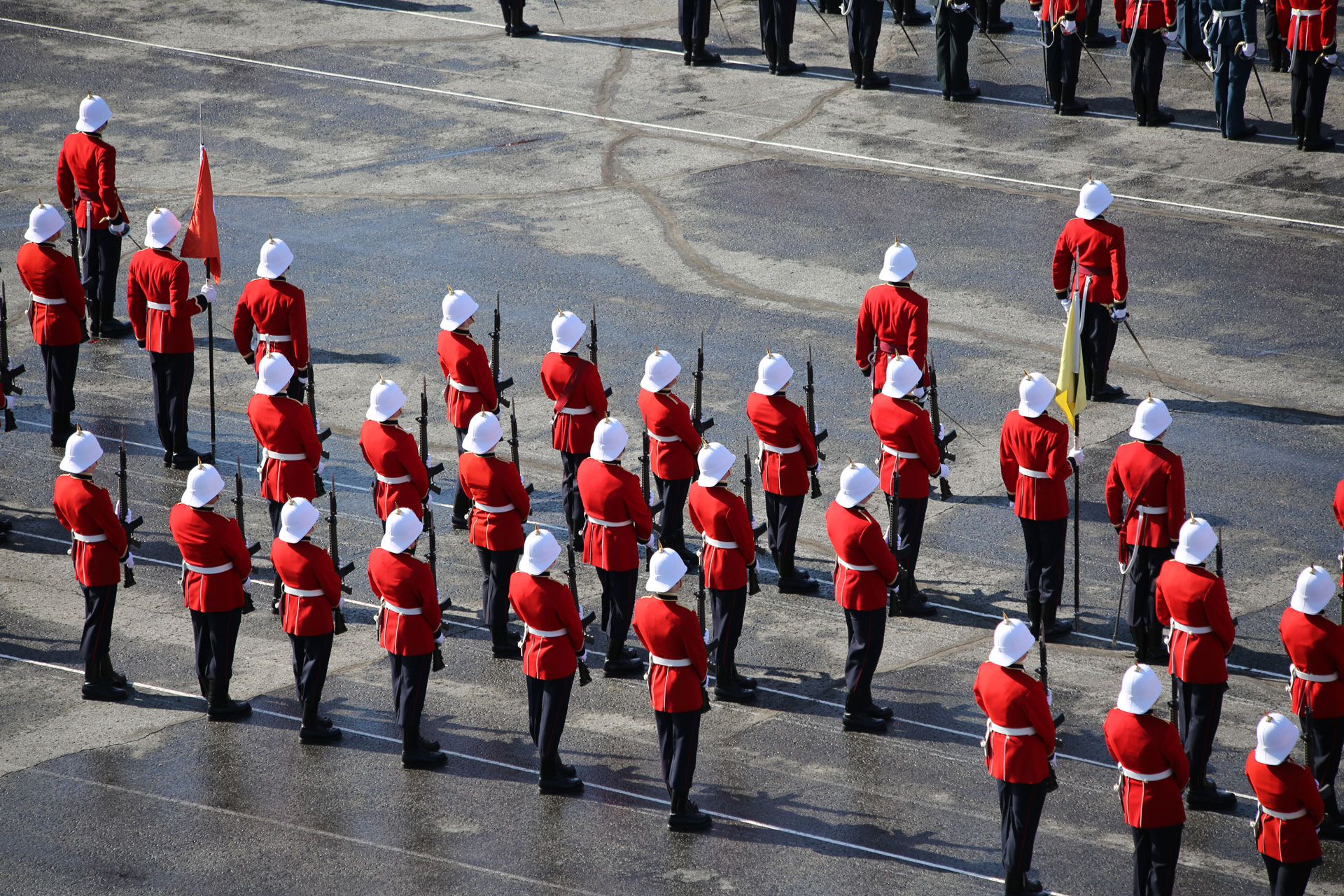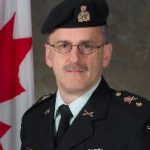 12545 BGen Camil Giguère GOL (RMC 1980) will be retiring on 4 May 2009 after having served 34 yrs with the CF. He enrolled with the CF in 1975 and graduated with an Engineering and Management degree from RMC, Kingston in 1980. He served in different appointments as an EME Offr at B Maint in Kingston, LETE in Orleans, in Lahr West Germany with 4 Svc Bn and with 1 R22R, at CFSEME in Borden, with 5 Bn S du C and the HQ of 5 GBMC in Valcartier. He also served in Croatia with UNPROFOR as 2IC of the Canadian Contingent Sp Gp in 1993 and in the former Republic of Yugoslavia with IFOR as G4 of the Canadian Multinational Bde in 1996. He took command of 202 WD in Montreal in March 2000. In June 2002 he was appointed Director Land Equipment Program Staff and EME Branch Advisor. BGen Giguère was appointed Director General Land Equipment Program Management in May 2005. He is married to Louise Rousseau from LaSalle, Québec. They have two children, Hélène (1983) and Jean-François (1985). A retirement luncheon for BGen Giguère will be held at the Jr Ranks Mess (4 Queen Elizabeth Drive, Ottawa, ON, K2P 2H9) on 1 May 2009 at 1130 hrs. Personnel wishing to attend the function are to forward their names and payment to (shaun.d'souza@forces.gc.ca) NLT 9 Apr 2009. The cost of attendance is $22.00.
_____________________________________________________________________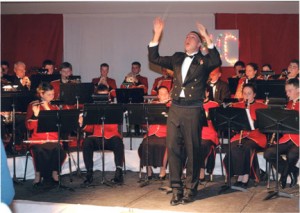 Depart with dignity – Warrant-Officer Sylvain Gagnon
After 22 years of dedicated service with the Canadian Forces, WO Sylvain Gagnon has decided to retire from the Music Branch. Sylvain joined the CF on September 1st, 1984 and served in the PPCLI Band, Central Band and Stadacona Band before being appointed as the Bandmaster of the Royal Military College Volunteer Band on July 12th, 1995. Sylvain and his wife, Heather Grant will be residing in Kingston. He has accepted a reserve Public Affairs position at CFB Kingston.
A gathering will be held at the "Kingston Brew Pub" on April the 4th at 18h00.
All are welcome to attend. A small fee will be collected at the door to defer costs of the guest and his wife.
Kingston Brewing Company, 34 Clarence Street, Kingston 613-542-4978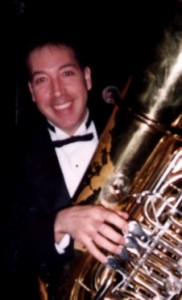 Départ avec dignité – Adjudant Sylvain Gagnon
Après 22 années dévouées au service, l'Adj Sylvain Gagnon a décidé de prendre sa retraite de la Branche de Musique. Sylvain s'est enrôlé dans les Forces canadiennes le 1er septembre 1984 et fut membre de la musique du PPCLI, de la Musique Centrale et de la musique Stadacona avant de prendre poste comme chef d'orchestre de la musique volontaire du Collège Militaire Royale du Canada le 12 Juillet 1995. Sylvain et son épouse Heather Grant resteront à Kingston. Il a accepté une position de réserviste en Affaires Publiques avec la base de Kingston.
Une rencontre en son honneur aura lieu au « Kingston Brew Pub » le 4 avril à 18h00.
Tous sont invités. Une petite contribution monétaire sera ramassée à la porte pour assumer les frais de l'invité et son épouse.

Kingston Brewing Company, 34 Clarence Street, Kingston 613-542-4978