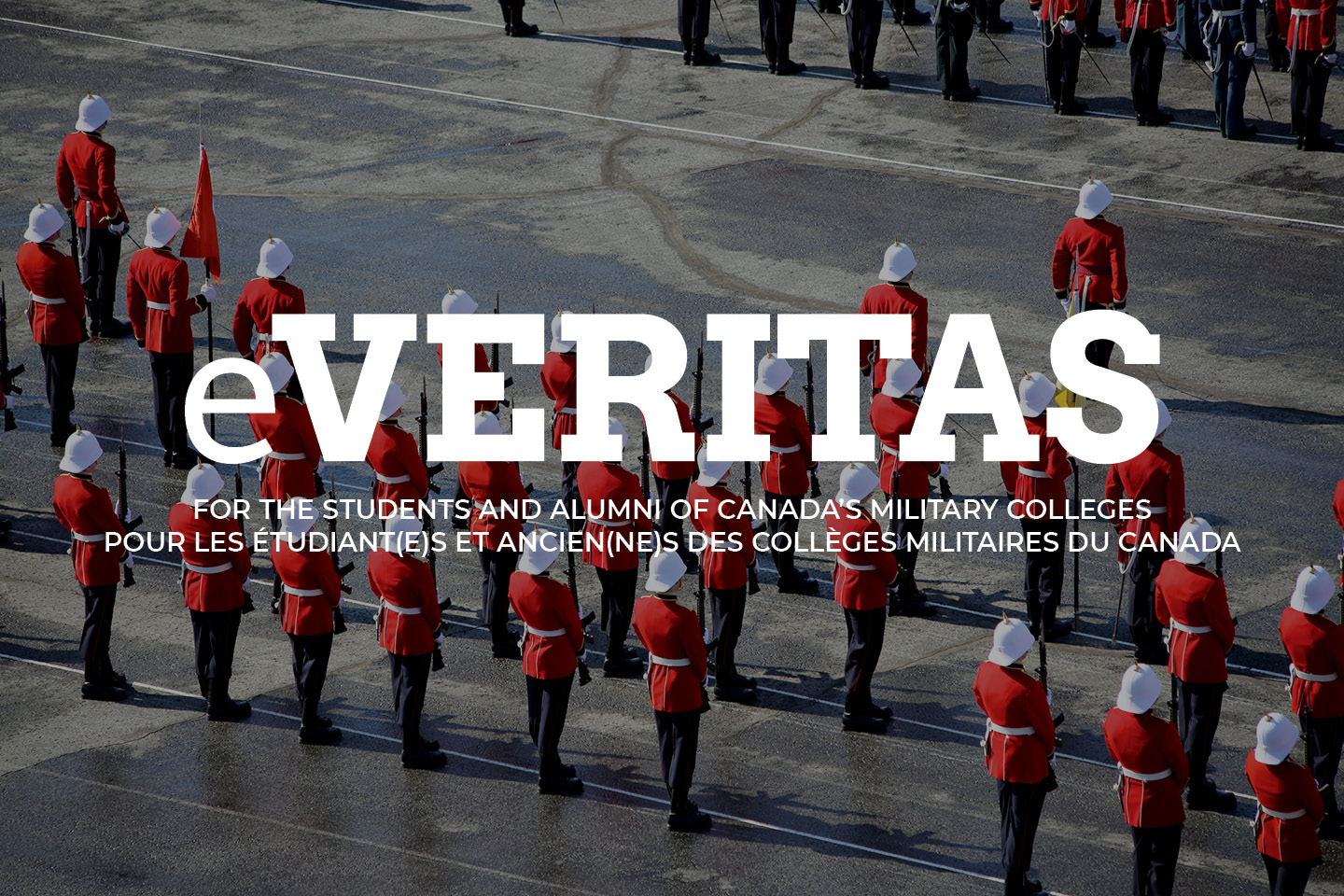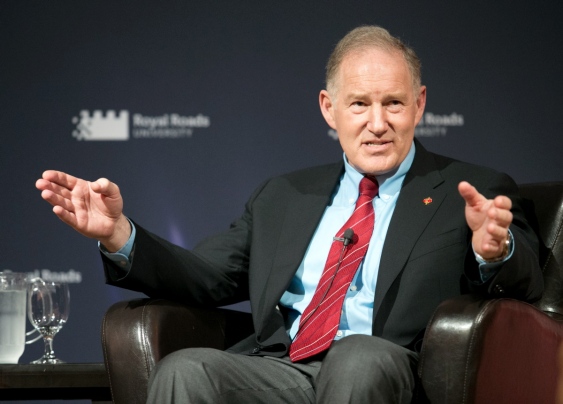 Royal Roads honours retired general 12320 Walt Natynczyk
Article by: Michael D. Reid / Times Colonist
Canada's deputy minister of Veterans Affairs was hot long before he braved the harsh climes of Afghanistan, a crowd of graduates and alumni was amused to learn at Royal Roads University's Quarterdeck on Wednesday afternoon.
"He's totally hot," joked retired general Walt Natynczyk's wife, Leslie, prompting laughter and applause during the Royal Roads Reconnect Day Event.
MORE…
Natynczyk's "special forces leader" as he affectionately calls her, blurted this out while talking about the supportive role she has played during their marriage of 33 years.
The crowd also learned that the ex-cadet — who will receive an honorary doctor of laws degree from the school today — was a fan of the Eric Carmen song All By Myself while attending Royal Roads Military College from 1975-77.
The levity was interspersed with Natynczyk's leadership philosophy and reminiscences about how his experiences as a student cadet shaped his career.
Before he became president of Canadian Space Agency in 2013, the decorated Canadian Forces veteran and former chief of the defence staff carried out missions in Cyprus, the former Yugoslavia, Croatia, Afghanistan, Iraq and Haiti over 30 years.
During a conversation with Mary Collins, a member of the school's board of governors, Natynczyk said his Royal Roads experiences changed his life.
There were only 200 cadets at the college that became a civilian university 20 years later.
Fond memories included "extraordinary times on the gravel pits … and the rest is classified," he joked.
Natynczyk learned the fundamentals of military leadership there — "the idea of teach, coach and mentor" — and the importance of teamwork.
It also laid the groundwork for a process his mentor, former major general Clive Milner, would clarify years later.
"He said, 'You select them, put them through the process and give them an opportunity to lead their brethren, their peers — and then you step back.' "
Another lesson "inculcated into us here" was that: "It's not about you. … When you serve, you're serving for the greater good, and it will not be met until everyone subordinates themselves to that higher need."
Lessons were sometimes achieved in a fun way, as when cadets were encouraged to use initiative and imagination for Skylarks, a spirit-building concept.
"It's a deliberately planned military operation that often happened in the middle of the night, and we'd do things like take a Volkswagen and put it on the top of the castle."
Natynczyk confessed that he made it through his first year "by the hair of my chinny chin chin," and credited director of studies Eric Graham. "He's the reason I'm here right now. Otherwise, I was gone by the Christmas of 1975."
Natynczyk said one of his worst moments as chief of the defence staff was learning about "the tragedy in Trenton." Former CFB Trenton commander Russell Williams was convicted of rape and murder in 2010.
"It was beyond belief," said Natynczyk, who spoke at a town-hall meeting in the Ontario community at the time attended by about 1,500 military personnel, municipal officials and outraged citizens.
"This is the act of one individual," he recalled saying, while noting that our "extraordinary team" was supporting troops in Afghanistan and doing humanitarian work in Haiti at the time.
When an airman said someone had spit on him and wondered whether he should wear civilian clothing, Natynczyk told him to "stand tall, stand proud" and wear his uniform.
"I said, 'Right after this, I'm going to Tim Hortons to have a Double Double. If you want to come with me, all 1,500 of you, bring money.' "